Every Time Bill Cosby's Lawyer Shut It Down
Monique Pressley pulls an Annalise Keating on Team Cosby.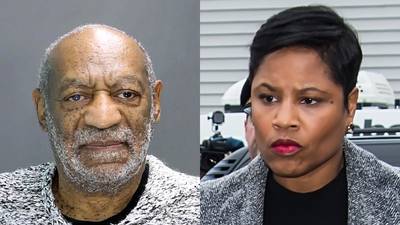 1 / 1
Who's That Girl? - Bill Cosby's new attorney Monique Pressley did the unthinkable: for a brief moment, she turned people's attention away from her client's alleged heinous crimes and had us all wondering who she is and where she came from. Here's what we know: Pressley is a successful trial attorney, a radio-show host, a TV legal analyst, an ordained minister, and a mother of two. Seeing her speak makes it clear why so many are calling her a real-life Annalise Keating (as in, the bawse lawyer Viola Davis made history playing on How to Get Away With Murder). Regardless of whether or not you support Cosby, it's hard to deny that Monique Pressley is an expert when it comes to shutting you down. Here are some of her greatest moments.