The Ups and Downs of Bobbi Kristina Brown
A look back at the troubled life of Whitney's daughter.
1 / 11
The Ups and Downs of Bobbi Kristina Brown - Almost three years to the day of Whitney Houston passing in 2012, her only daughter, Bobbi Kristina Brown, was found unconscious in a bathtub. Sadly, the 22-year-passed away on July 26, 2015, after months in a coma. On the one-year anniversary of her death, we take a look back at the ups and downs of her life, from being born into music royalty to inheriting her parents' demons. (Photo: Gregg DeGuire/FilmMagic)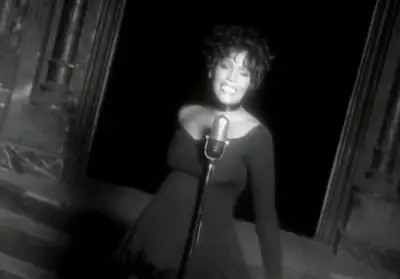 2 / 11
Welcome to the World - On March 4, 1993, Whitney Houston and Bobby Brown welcomed their daughter, Bobbi Kristina Brown. She was the couple's only child. Houston showed off her baby bump in the music video for her hit "I'm Every Woman."  (Photo: Arista Records)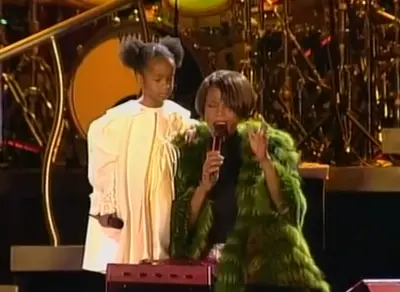 3 / 11
Sing Mommy - Bobbi Kristina was clearly the apple of her mother's eye. She even made a cameo in the 1999 music video for "My Love Is Your Love," and the two performed the song together in Central Park in 2009 for ABC's Good Morning America. (Photo: Arista Records via Youtube)
4 / 11
Caught in the Middle - After being caught in the middle of her parents' marital woes for years (as seen on the short-lived reality series Being Bobby Brown), Bobbi witnessed her parents divorce in 2007. The split caused great strain in Bobbi's relationship with her father. (Photo: UPI Photo/Jim Ruymen /Landov)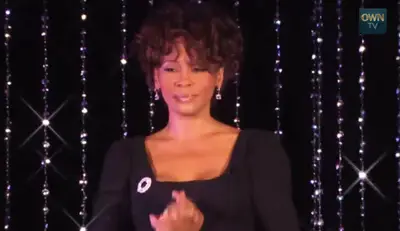 5 / 11
Mother-Daughter Bond - In an emotional interview with Oprah Winfrey in 2009, Whitney explained that her daughter was supportive of her decision to divorce Brown, move to California and seek treatment for her drug addiction. "She saw him [with the other women] and just crazy things," Whitney revealed. "She said, 'No, divorce him. Just let him go.' She said, 'You don't deserve that and neither do I.'" (Photo: OWN TV)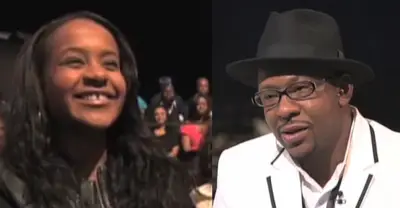 6 / 11
Daddy's Girl - Despite her rocky relationship with her father, Bobby Brown, Bobbi Kristina showed support for her healthy, sober dad during his appearance on BET's The Mo'Nique Show in 2010.  (Photo: Mo'Nique Show)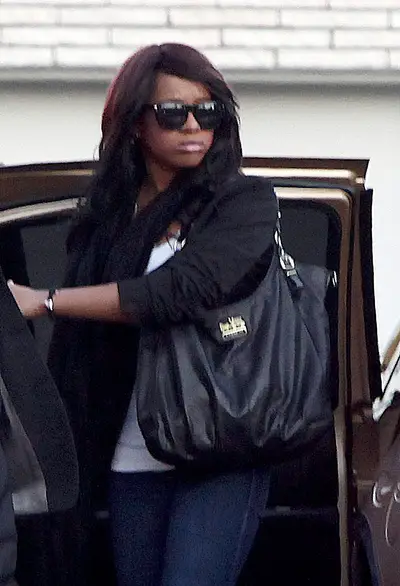 7 / 11
Homegoing - When Whitney Houston was found dead in her hotel room at the Beverly Hilton hotel on February 11, 2012, nobody took the tragedy harder than Bobbi Kristina. The then 17-year-old had to be hospitalized because of the trauma in the days following Whitney's death (insiders described her as "inconsolable") and it seems she never really healed from the tragic loss.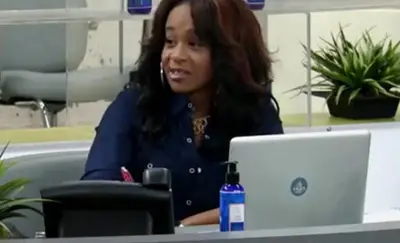 8 / 11
New Beginning - With the help of family friend Tyler Perry, Bobbi tried hard to turn her life around after her mother's death. She gave acting a shot by appearing on Perry's show For Better or Worse. Despite rumors she stormed off the set, Perry says Bobbi was professional and enjoyed every minute of the experience. (Photo: TBS)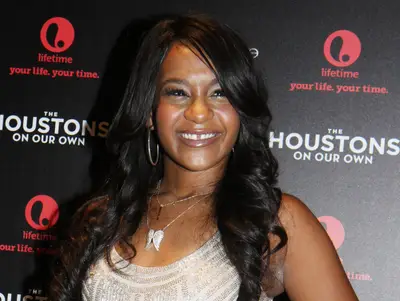 9 / 11
Reality Check - In 2012, Bobbi and her entire family decided to let cameras into their lives as they participated in the Lifetime reality series Houstons: On Our Own. The show only helped to continue long-standing rumors of the young woman's struggle with substance abuse, as she appeared intoxicated and high during many of the episodes.(Photo: WENN)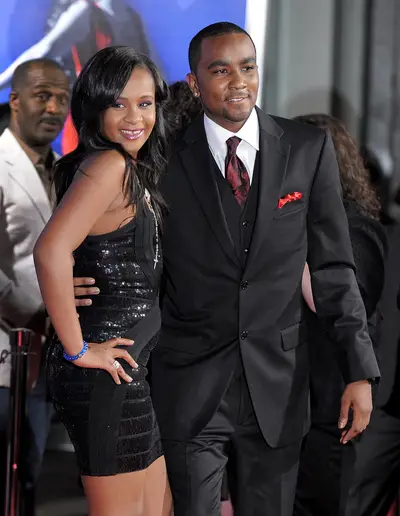 10 / 11
With This Ring - Bobbi raised a lot of eyebrows in 2012 when she announced she was engaged to Nick Gordon. The decision sparked a feud among the Houstons, particularly between Bobbi and her grandmother Cissy Houston, who disapproved of the union. The couple revealed they had tied the knot in December 2013, when they flashed their rings on Instagram.   (Photo: Jordan Strauss/Invision/AP, File)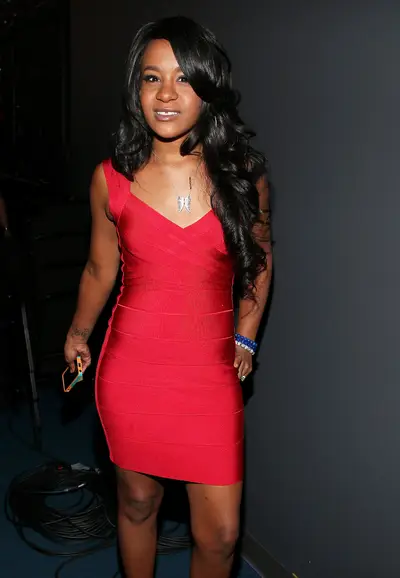 11 / 11
Tragedy Strikes Again - On July 26, 2015, Bobbi Kris lost her fight after months in a coma.  The family released a statement: "She is finally at peace in the arms of God. We want to again thank everyone for their tremendous amount of love and support during these last few months."  (Photo: Christopher Polk/WireImage)