Global Week in Review: China and Nigeria Make a Billion-Dollar Deal
Plus, an Olympic champion decides to run for parliament.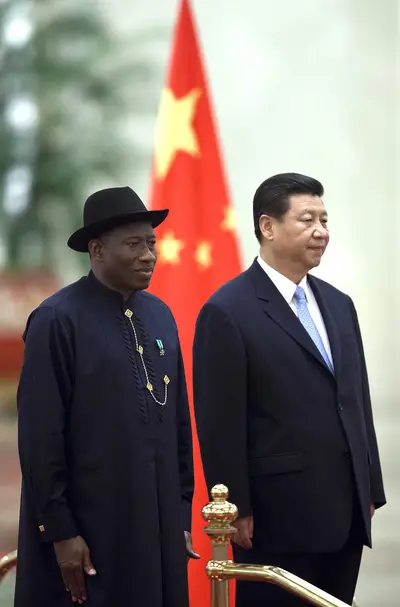 1 / 18
China and Africa's Billion-Dollar Deal - China and Nigeria recently struck a $1.1 billion deal. The Asian nation will help Nigeria construct airport terminals, roads and a light rail in exchange for continued access to oil and other natural resources in the West African nation. (Photo: AP Photo/Alexander F. Yuan)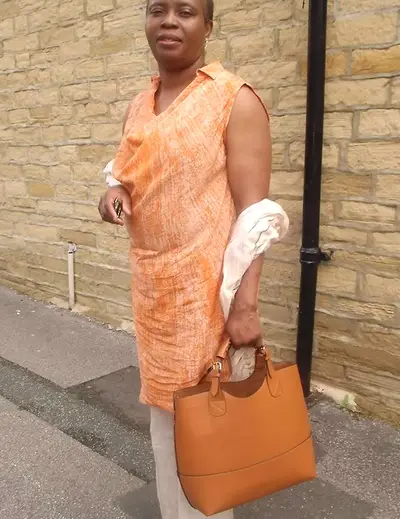 2 / 18
Attention: I'm Black! - Fed up with perceived racist snubs by potential customers, a Black cafe owner based in England decided to address the issue firsthand. Martha-Renee Kolleh placed a controversial sign on the cafe door that read: "Attention! Everyone be aware I am a Black woman and always will be [sic] If you are allergic to black people, don't come in." (Photo: Courtesy of Martha-Renee Kolleh)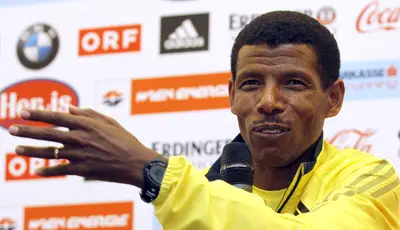 3 / 18
Olympic Champion to Run for Ethiopian Parliament - Ethiopian track star Haile Gebrselassie has announced his plans to run for a parliament seat in the 2015 election. The 40-year-old two-time Olympic champion revealed on Twitter that through politics, he aims to help his country "move forward." (Photo: AP Photo/Ronald Zak, file)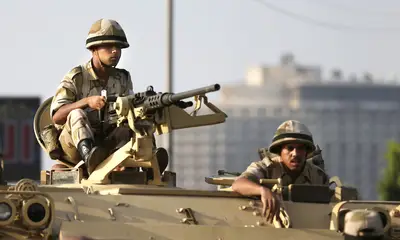 4 / 18
Egypt Elections Announced As Death Toll Rises - As the estimated death toll totaled 51 in Egypt, interim President Adly Mansour announced plans to overhaul Egypt's Constitution and hold parliamentary and presidential elections in the next six months. He also named the country's new prime minister and vice president. (Photo: AP Photo/Hassan Ammar)
5 / 18
Rebel Group Blamed for Nigerian School Massacre - Twenty-nine students and a teacher were killed in a terrorist attack in the Nigerian state of Yobe on Saturday. Boko Haram, the rebel group responsible for hundreds of recent fatal attacks on the area's schools, has been blamed for the murders.  (Photo: REUTERS/Joe Brock)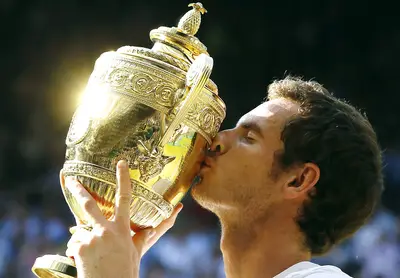 6 / 18
Andy Murray Wins Historic Wimbledon Victory - British tennis star Andy Murray made headlines after defeating Novak Djokovic in the Wimbledon final on Sunday. Several media outlets have praised Murray for breaking Great Britain's 77-year Wimbledon drought, yet Briton Virginia Wade won a title in 1977. (Photo: AP Photo/Kirsty Wigglesworth)
Photo By
Photo: AP Photo/Kirsty Wigglesworth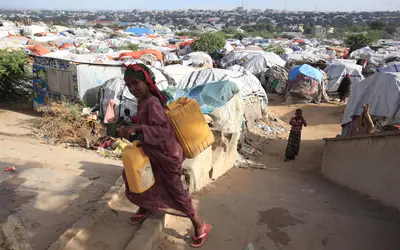 7 / 18
Pressure to Return Home, Gay Somalian Refugees Fear Persecution - Gay, lesbian and HIV-infected Somalian refugees revealed the dangers that face them if forced to return home, despite claims from top U.N. officials. "I have no doubt all gays, lesbians, HIV/AIDS positive people and other minorities will be killed," an openly gay refugee told Al Jazeera. "It will be a massacre." (Photo: REUTERS/Omar Faruk)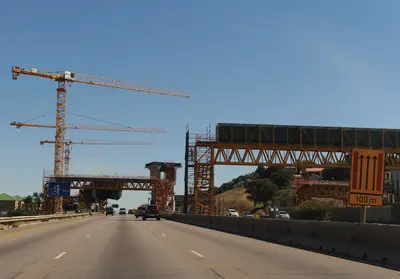 8 / 18
South Africa Seeks to Develop Its Infrastructure  - South Africa is seeking U.S. investment for a $64 billion infrastructure program. The five-year plan, which was presented to an infrastructure investment conference, will place priority on the improvement of energy, transport, tourism, water, information communication technology and meteorology in South Africa. (Photo: Lefty Shivambu/Gallo Images/Getty Images)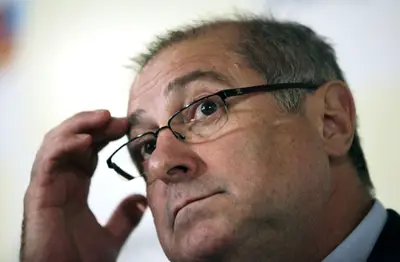 9 / 18
Brazil Looks for a Response on US Surveillance  - Brazil has requested a response from the U.S. regarding the Globo Daily report, which alleged that the U.S. National Security Agency has been monitoring the telephone and e-mail activity of Brazilian companies through its espionage program. According to Brazil's Communications Minister, Paulo Bernardo, the telecommunications agency (Anatel) would investigate whether Brazil-based Internet providers had been involved in the U.S. surveillance scheme. (Photo: REUTERS/Ricardo Moraes)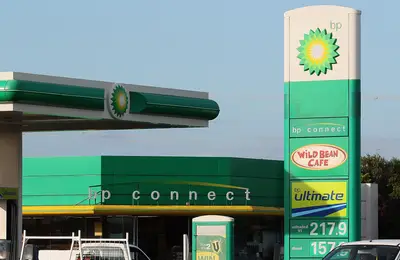 10 / 18
BP Giant Is Back in US Court - BP has appealed the U.S. federal court ruling on its settlement for the 2010 oil spill in the Gulf of Mexico. The company hopes to reduce its payouts on claims that some of the compensations are inflated and fictitious.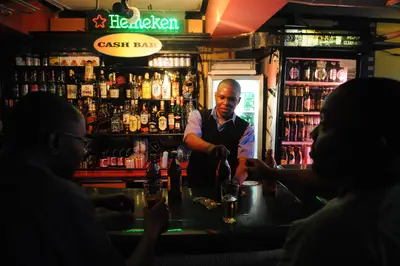 11 / 18
Kenya Cracks Down on Underage Drinking  - More than 1,000 school children were arrested in Nairobi for underage drinking. Children who are out of school because teachers have been on strike flooded bars and clubs. While the majority of the children were released from jail, 116 remain in custody. (Photo: SIMON MAINA/AFP/Getty Images)
12 / 18
The President of Haiti Travels to Florida  - Haitian President Michel Martelly accompanied by First Lady Sophia Martelly will embark on their first official trip to Orlando, Florida, on July 14. President Martelly is scheduled to participate in the NAACP Annual Convention and is expected to address the Haitian community of Central Florida. His meeting will focus on the proposals he made during his campaign and strengthening ties involved in Haiti's development. (AP Photo/Anja Niedringhaus) 
13 / 18
The Bowing Dreamliner Takes Flight - Boeing's Dreamliner aircraft, dubbed the world's most efficient aircraft, takes its first transatlantic flight from the U.K. to Mexico. The aircraft is constructed from carbon fiber and plastic. Boeing says that the Dreamliner is 20 percent more fuel efficient and 60 percent quieter than equivalent aircrafts currently being used. (Photo: Scott Olson/Getty Images)
14 / 18
Mali Hopes for Stable Election - Mali has lifted its state of emergency on the eve of presidential elections, which are set for July 28. With most of the armed groups driven to the outskirts of the region, the country is hoping for a stable election. The 5-month-old decree began on Jan. 12. (Photo: REUTERS/Adama Diarra)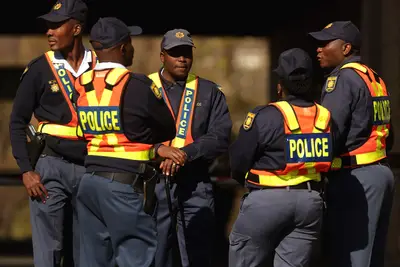 15 / 18
Botched Circumcisions Suspects Arrested - South African police officers arrested five suspects who are believed to be connected to deaths caused by botched circumcisions. About 30 boys have died and 300 have been injured as a result of coming-of-age circumcisions in the rural Eastern Cape Province. (Photo: Chip Somodevilla/Getty Images)
Photo By
Photo: Chip Somodevilla/Getty Images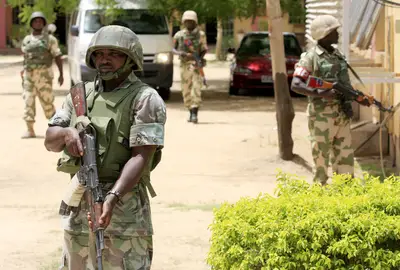 16 / 18
Life in Jail for Alleged Boko Haram Bombers - A Nigerian court has found four extremists guilty of plotting and executing the 2012 bombings that killed 19 people, sentencing the convicted men to life in prison. The convicted are believed to be members of Boko Haram, an Islamist rebel group responsible for a series of deadly attacks across central and northern Nigeria. (Photo: AP Photo/Jon Gambrell, File)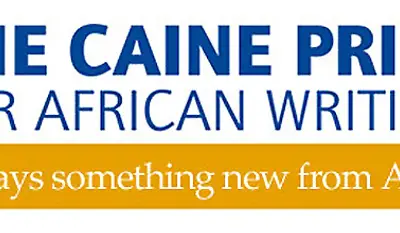 17 / 18
Nigerian Tope Folarin Wins Prestigious Caine Writing Prize - The 2013 Caine Prize for African fiction has been awarded to U.S.-based Nigerian writer Tope Folarin. Judges called his short story "Miracle," based in an evangelical Nigerian church in Texas, a "delightful and beautifully paced narrative."  (Photo: Courtesy of The Caine Prize)
18 / 18
Iraq Energy Giant Acquitted in Corruption Case - A French court has dropped corruption charges against Iraq energy giant Total and CEO Christophe de Margerie (above) in an ongoing investigation of Iraq's oil-for-food program. (Photo: REUTERS/Philippe Wojazer)