Soul Train Awards 2023: A Look At Toosii's Flyest Looks
He's always looking great!
1 / 7
Toosii is making airwaves with his eclectic and eccentric records, but what helps a great artist musically is their style, which for him is very laid back and chill. Here's Toosii in this graphic red hoodie as he performs at Scotiabank Arena on November 02, 2023 in Toronto, Ontario.
2 / 7
Toosii is definitely part of skully gang and rocks it well as Toosii performs at Little Caesars Arena on October 27, 2023 in Detroit, Michigan.
3 / 7
It's all about the chains with Toosii, capturing his bright essence and his fly demeanor as he attends VMA's "Club Love" After Party at The Ned on September 12, 2023 in New York City.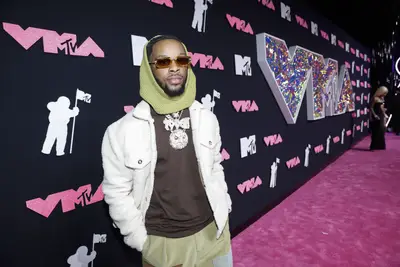 4 / 7
Toosii is bundled out and showing out in this green scarf matched with this cream jacket and brown shades as he attends the 2023 MTV Video Music Awards at Prudential Center on September 12, 2023 in Newark, New Jersey.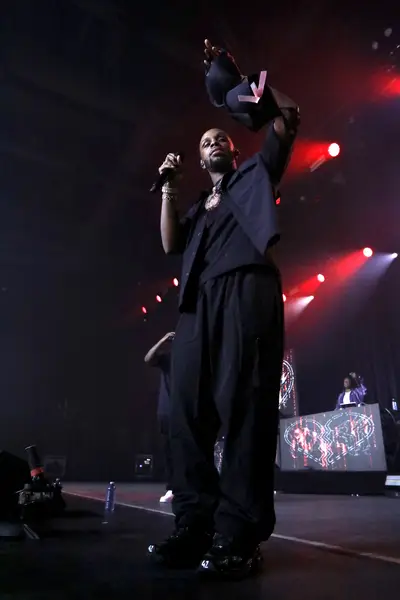 5 / 7
It's black on black while he hits the stage as Toosii is looking calm and cozy in this all black look with the chain to hang as he performs at History on August 24, 2023 in Toronto, Ontario.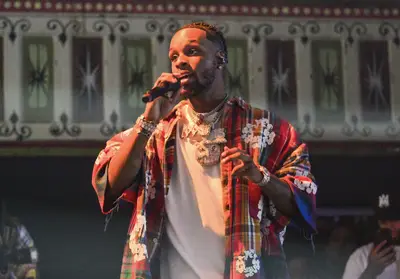 6 / 7
Gotta keep a good plaid shirt just in case you gotta stunt on them like Toosii as he performs during Naujour Tour at Tabernacle on August 15, 2023 in Atlanta, Georgia.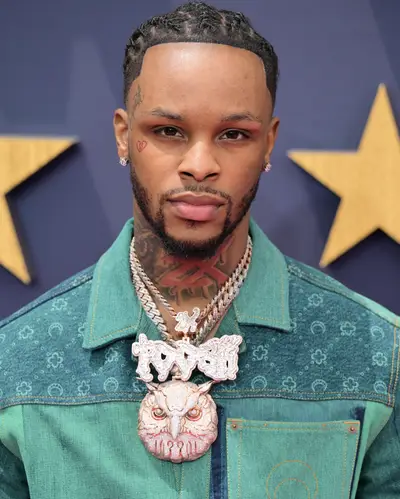 7 / 7
Toosii keeps that green in his pocket and on his body in this two tone green denim shirt with the chain hanging low as Toosii arrives to the 2023 BET Awards at Microsoft Theater on June 25, 2023 in Los Angeles, California.