Wonderful World: Music Stars Influenced by Stevie Wonder
A look at his musical legacy on his 65th birthday.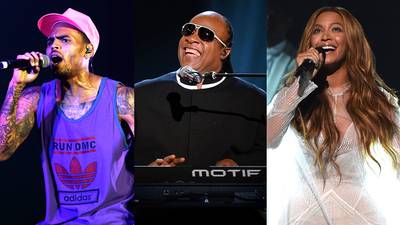 1 / 26
Happy Birthday to You... Happy Birthday! - Stevie Wonder's miraculous music is still inspiring and exciting ears, minds, souls and bodies more than five decades after he first hit the scene as a Motown child prodigy. One measure of a true icon is their influence and impact on others through the years; and by that standard, few can match Stevie. On Stevie's 65th birthday, BET.com takes a look at music stars who've been influenced by Stevie, whether by collaborating with him directly, sampling his music or merely taking obvious inspiration from him. — Alex Gale, Dominique Zonyeé (@DominiqueZonyee) and Michael Harris (@IceBlueVA) (Photos from left: Brendon Thorne/Getty Images, Ethan Miller/Getty Images, Larry Busacca/Getty Images for NARAS)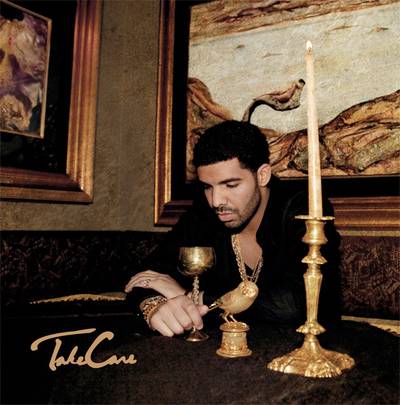 2 / 26
Drake - Drizzy had the icon in the lab with him during some of the recording of his second album, Take Care, and even stated that Mr. Wonder contributed to the creative direction of the album. That wasn't all though, because Stevie even lent his harmonic chords to Drake's break-up tear jerker "Doing It Wrong" and Drake had the musical genius join him on stage at 2011 OVO Fest.(Photo: Young Money)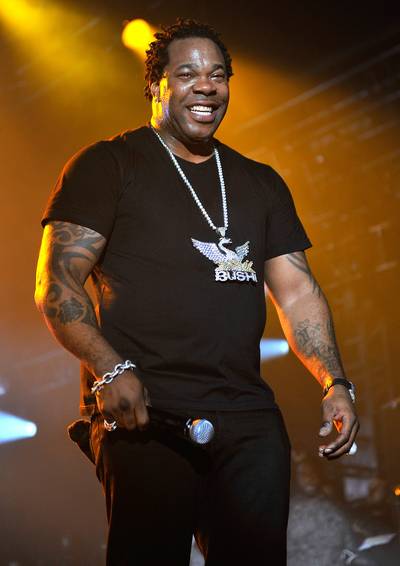 3 / 26
Busta Rhymes - Stevie gets mad props from the hip hop arena, as his music has been sampled hundreds of times. But you have to have your own exceptional innervision to get him on a track. In 2006, he blessed Busta's "Been Through the Storm" as they paid homage to their parents and the struggles that their folks endured to push them to the top. (Photo: Stephen Lovekin/Getty Images for Bud Light)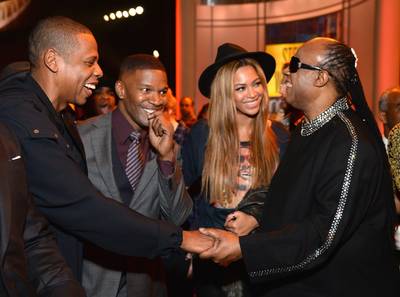 4 / 26
Beyoncé - Queen Bey had no problem bowing down to one of her mentors and saluted the Motown king when she headed up a Grammy all-star tribute with Ed Sheeran to Stevie this year. (Photo: Michael Kovac/WireImage)
Photo By
Photo: Michael Kovac/WireImage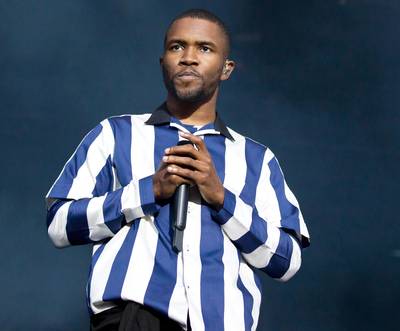 5 / 26
Frank Ocean - Frank Ocean channeled Stevie Wonder on his 2012 debut album, Channel Orange. "Sweet Life," written and produced by Pharell and Ocean, features a sample from Stevie Wonder's 1972 classic "Superwoman (Where Were You When I Needed You)."(Photo: Mats Andersson/WENN.com)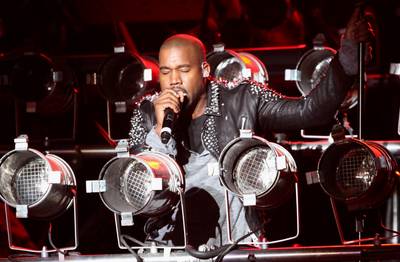 6 / 26
Kanye West - When Kanye West reflected on his success in a 2005 interview, he credited Stevie Wonder. "I'm not trying to compete with what's out there now. I'm really trying to compete with 'Innervisions' and 'Songs In The Key Of Life.' It sounds musically blasphemous to say something like that, but why not set that as your bar?"Six years later in 2011, West took his respect for Wonder to another level. At The Party in the Garden, a benefit show at New York's Museum of Modern Art, 'Ye led his performance with a cover of Stevie Wonder's "They Won't Go When I Go," a song from his 1974 album Fullfillingness' First Finale.(Photo: Taylor Hill/WireImage)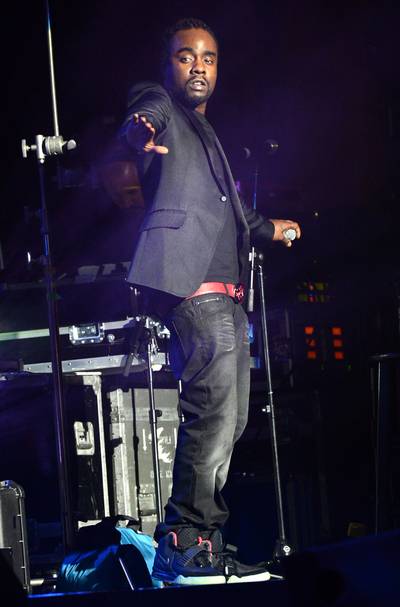 7 / 26
Wale - Stevie Wonder's music is so infectious it to transcend genres and generations. Poetic rapper Wale took a note from Wonder's songbook for his tracks "Sunshine," recently remixed with features from Rick Ross and Common; and "Break Up Song." The Gifted rapper sampled Wonder's "Tuesday Heartbreak," and "All I Do," respectively.(Photo: Jason Merritt/Getty Images For BET)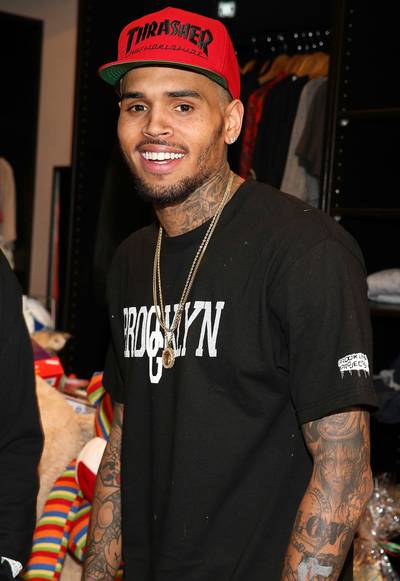 8 / 26
Chris Brown - When Chris Brown hit the studio to work on his sixth studio album X, he had Wonder on the brain. Brown said he wanted to capture "the old school inspiration" he had growing up. "Sam Cooke, Michael Jackson, Stevie Wonder … This album, honestly, I tried to stay away from anything I was listening to on the radio and I tried not to follow anybody's footsteps," Breezy said.(Photo:  Imeh Akpanudosen/Getty Images)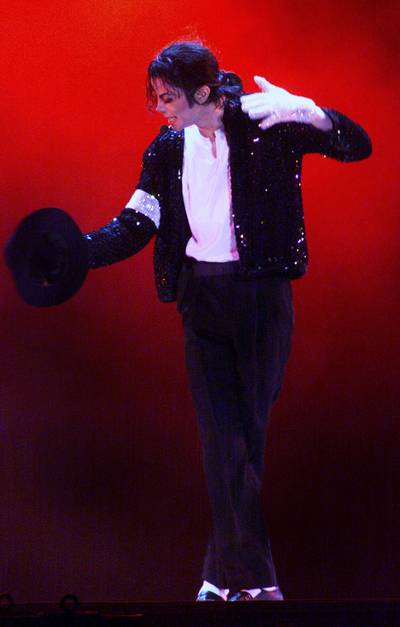 9 / 26
Michael Jackson - Wonder's influence can be heard woven throughout much of Michael Jackson's music, particularly early in his career. This influence is most direct on "I Can't Help It," a highlight from MJ's classic solo breakthrough Off the Wall that Wonder co-wrote. The song's jazz-soul hybrid, cascading synths and ascending vocal runs bear Stevie's unmistakable imprint. (Photo: Michael Dalder/Landov)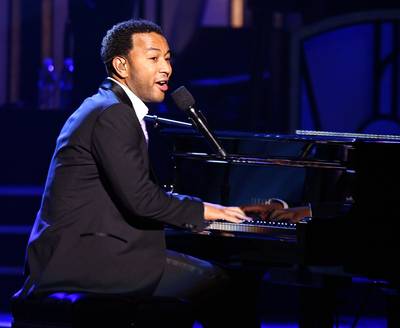 10 / 26
John Legend - John Legend has frequently cited Wonder as a major influence on his music, and you don't have to listen too hard to hear it. Legend covered "Don't You Worry About a Thing" for the Hitch soundtrack, and there's an undeniable Stevie-ness to Legend's "Everyday People, which recalls "Mon Cherie Amour." The two even acknowledged the similarity by performing a blend of the two songs onstage together at the 2005 BET Awards. (Photo: Trish Tokar/Getty Images)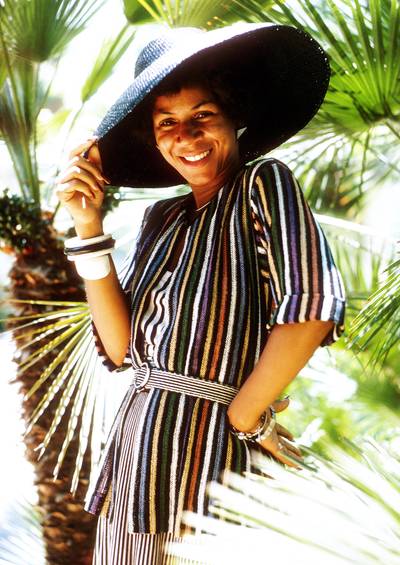 11 / 26
Minnie Riperton - Wonder was a frequent collaborator of the late legend Minnie Riperton, and had a huge impact on her solo music. They began working together in earnest on her sophomore album Perfect Album, which Wonder co-produced. You can hear his fingerprints most directly on the the title track and "Take a Little Trip," both of which Wonder co-wrote, as well as "Lovin' You," the biggest hit of Minnie's career, which features his beautiful keyboard work. (Photo: Michael Ochs Archives/Getty Images)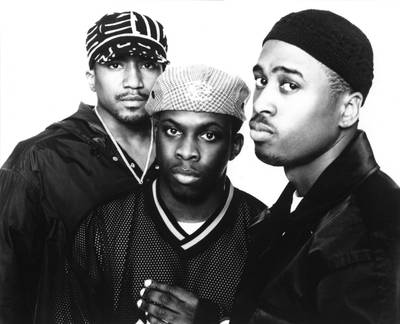 12 / 26
A Tribe Called Quest - Tribe's iconoclastic blend of funk, soul and more definitely owes a debt to Stevie. If you don't believe us, check out one of their early standouts, "Footprints," which cleverly flips a sample of the horn intro from Stevie's 1976 "Sir Duke." (Photo: Courtesy Everett Collection)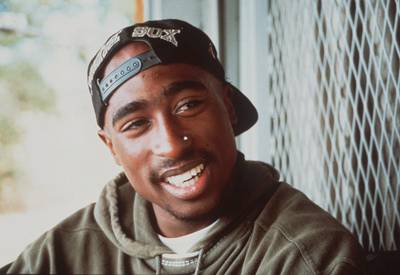 13 / 26
Tupac - Living the "Thug Life" doesn't make you immune to the joylful beauty of Wonder's music. Tupac himself sampled "That Girl" on his "So Many Tears," and then interpolated Stevie's "Part-Time Lover" for his 1991 "Part-Time Mutha." (AP Photo/FILE)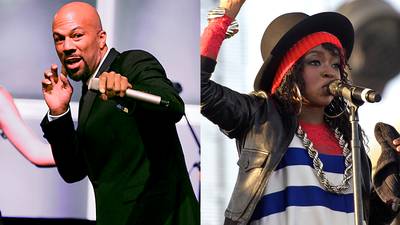 14 / 26
Common & Lauryn Hill - Lauryn Hill interpolated Stevie's "Never Dreamed You'd Leave in Summer" on the hook for her hit 1997 collabo with Common, "Retrospect for Life." But even if you set aside this beautiful song, Stevie's thoughtful, risk-taking music blazed trails for the careers of both Commom and Hill. (Photos: Angela Weiss/Getty Images for Virgin Unite; Jesse Lirola/PictureGroup)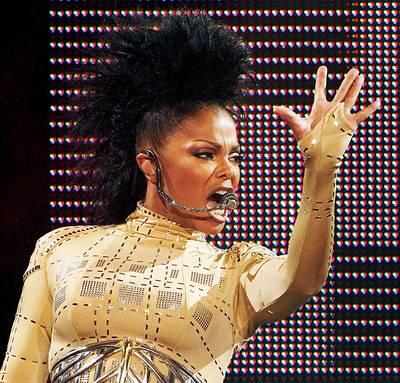 15 / 26
Janet Jackson - Like her brother, Janet Jackson's never hidden her admiration for Stevie, sampling his 1972 ballad "Superwoman (Where Were You When I Needed You)" for her "New Agenda." On another note, who can forget that scene in the 1993 flim Poetic Justice in which Justice, played by Janet, puts "Never Dreamed You'd Leave in Summer" on the turntable? (Photo: Kevin Winter/Getty Images)
16 / 26
GZA - Stevie's influence even permeated the deepest reaches of the 36th Chamber. With RZA behind the boards, GZA's "Cold World" interpolates "Rocket Love" to soul-chilling effect. (Photo: Fergus McDonald/Getty Images)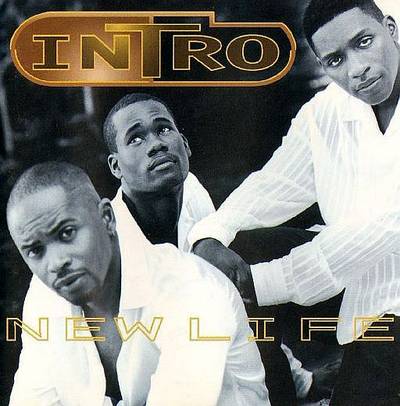 17 / 26
Intro - The smooth cover of Stevie's "Ribbon in the Sky" was an early-'90s-R&B classic, and one of the several charted hits for the Brooklyn-bred trio. (Photo: Courtesy of Atlantic Records)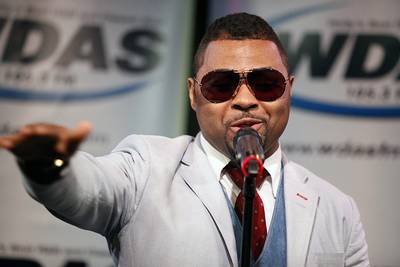 18 / 26
Musiq Soulchild - Musiq Soulchild has an immediately noticeable Stevie-esque take on soul music, so it's no, um, wonder he lists him as one of his main influences. Musiq did a picture-perfect take of "Visions" on a 2003 Motown compilation of Stevie classics. (Photo: Star Shooter/MPI/PictureGroup)
19 / 26
Janelle Monáe - 2010's breakout soul space-cadet Janelle Monáe frequently channels Wonder's joyful, unclassifiable soul-pop blend. Her 2010 "Locked Inside" recalls his "Golden Lady" in the best way, and "Sincerely, Jane," from her 2008 debut, uses a loop of "Superwoman (Where Were You When I Needed You)." (Photo: Kristian Dowling/PictureGroup)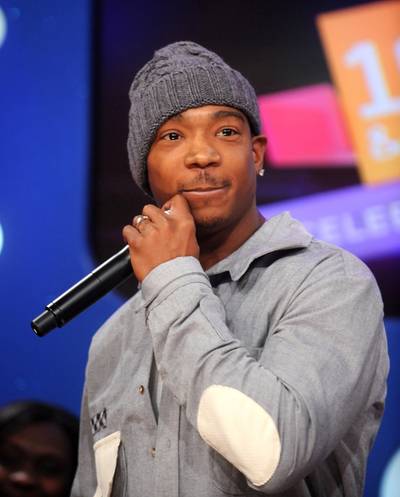 20 / 26
Ja Rule - Ja Rule and producer Irv Gotti brought the ecstatic funk-pop of Stevie's 1982 classic "Do I Do" back to the radiowaves with their 2001 hit "Livin' It Up." (Photo: Brad Barket/PictureGroup)
Photo By
Photo: Brad Barket/PictureGroup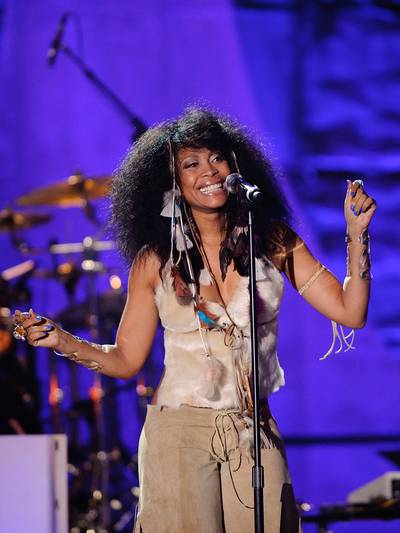 21 / 26
Erykah Badu - You can frequently hear hints of Stevie, and even Syreeta—his first wife and frequent collaborator—in the music of Erykah Badu, particularly on the celestial rock/soul blend of songs like "Penitentiary Philosophy." She also interpolates his "Pastime Paradise" on "Drama," from her seminal 1996 breakthrough, Baduizm.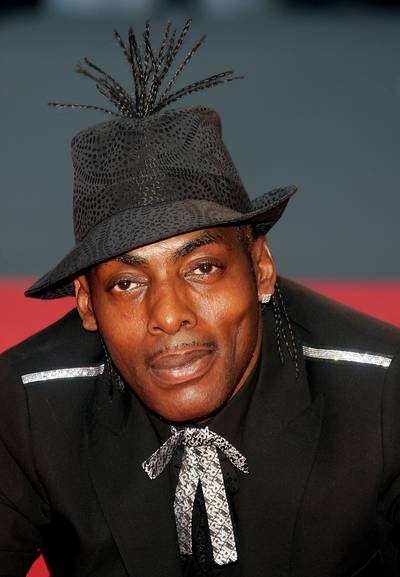 22 / 26
Coolio - Coolio's 1995 mega-smash "Gangsta's Paradise" lifted the music and chorus of Stevie's "Pastime Paradise," and he probably thanks Stevie every time he polishes his Grammy for Best Rap Solo Performance or dusts off his Billboard Award for having the best-selling single of the year. (Photo: Pascal Le Segretain/Getty Images)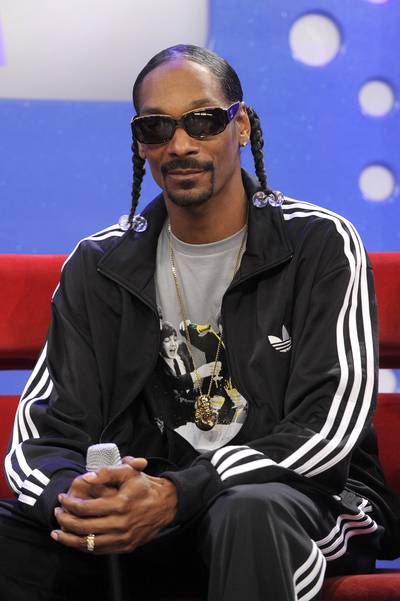 23 / 26
Snoop Dogg - West Coast rap icon Snoop Dogg has always displayed a love for old soul music throughout his career. Counting Stevie Wonder as one of his favorites, Snoop enlisted the muisc legend to sing on the 2006 Inspirational cut. "Conversation," which sampled Stevie's "Have A Talk With God."(Photo: John Ricard)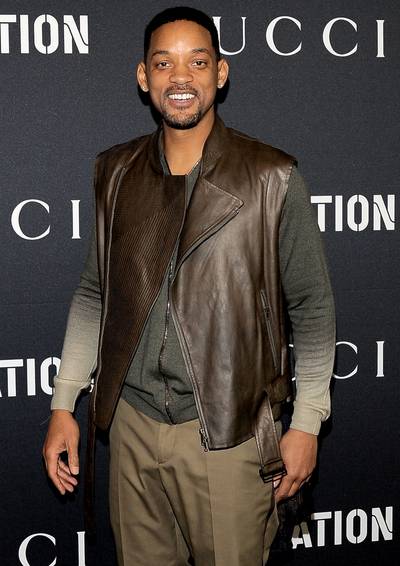 24 / 26
Will Smith - Sampling a Wonder classic is almost too easy—with source material like that, it's sure to be a jam. Just ask Will Smith, who wholesale jacked the gospel-influenced funk of "I Wish" for his own 1999 No. 1 hit "Wild, Wild West." (Photo: Charley Gallay/Getty Images for Gucci) 
25 / 26
J. Dilla - Dilla's warm, spacy synths and artfully sloppy drums are no doubt Wonder-ful, and the late Detroit beatmaker shouted out Stevie by dropping a snippet of "For Once in My Life" into his "The Twister (Huh, What)" from the album, Donuts, a sample-heavy collage of some of his favorite soul artists.(Photo: Stones Throw Records)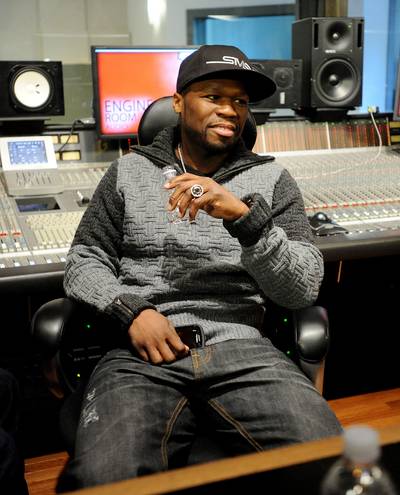 26 / 26
50 Cent - Underneath 50 Cent's hard exterior is a man who has a great appreciation for a love for soul music throughout his career, counting Stevie Wonder. Fif has flipped a couple of Stevie songs, including "That Girl," and "Love's In Need of Love Today" and turned them into his own thug love jams.(Photo: Brad Barket/PictureGroup)