BET Awards 2022: Celebrities And Their Families Bond On The Red Carpet
We love to see it!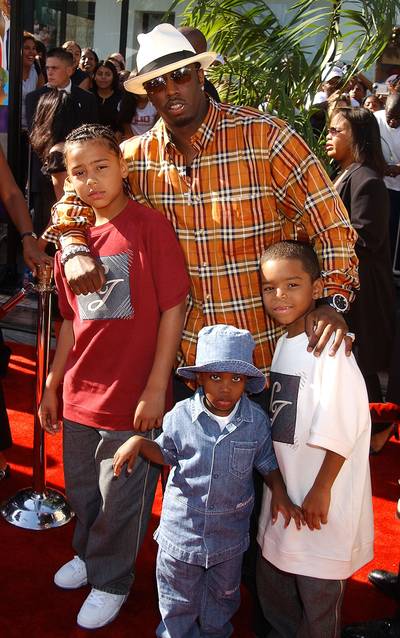 1 / 10
2002: Sean Combs and His Sons: Quincy, Justin Combs, and Christian "King" Combs - Sean Combs is a strong advocate for family moments that matter. While attending the 2002 BET Awards, the music mogul took the opportunity to introduce his handsome sons to everyone on the bustling red carpet. So sweet! (Photo by Gregg DeGuire/WireImage)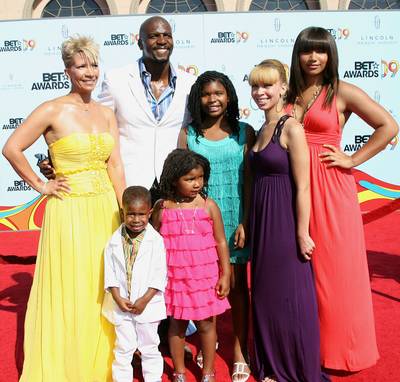 2 / 10
2009: Terry Crews, Rebecca Crews, and Their Family - Terry Crews and his wife Rebecca attended the 2009 BET Awards with their adorable children. From the looks of this group photo, the family seemed to be loving the star-studded outing. (Photo: Getty Images)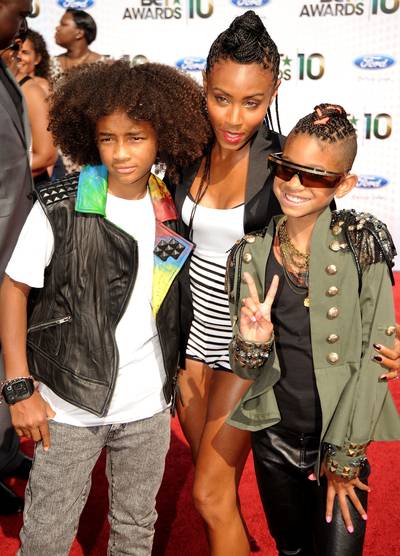 3 / 10
2011: Jada Pinkett Smith and Her Children, Jaden Smith and Willow Smith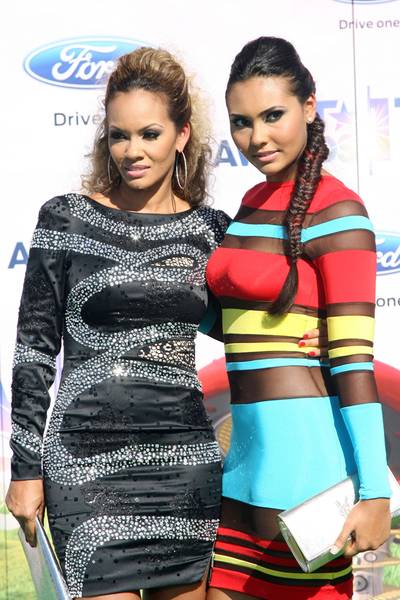 4 / 10
2011: Evelyn Lozada and Her Daughter, Shaniece Hairston (Photo: BET/ Getty Images)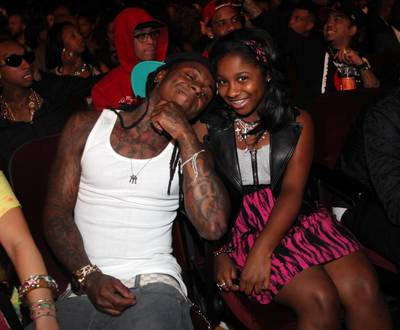 5 / 10
2011: Lil Wayne and His Daughter, Reginae Carter - While sitting front row at the awards, Lil Wayne and daughter Reginae Carter snapped this adorable photo. Just look at the loving facial expressions on the father-daughter duo. That's love and it's too cute!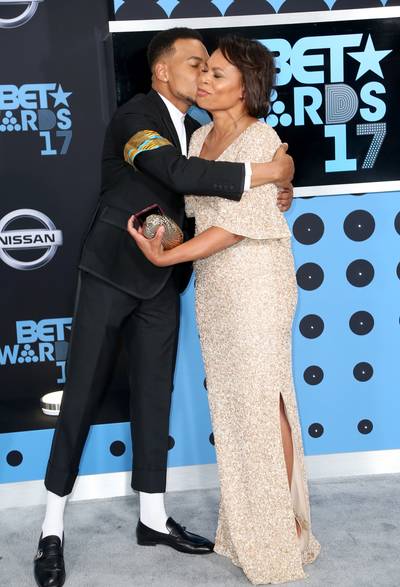 6 / 10
2017: Chance The Rapper and His Mom, Lisa Bennett - There's nothing more heartwarming than family love captured on camera. Clearly getting the memo, Chance The Rapper took a moment on the grey carpet to plant a heartfelt smooch on his mom Lisa Bennett. (Photo: BET/ Getty Images)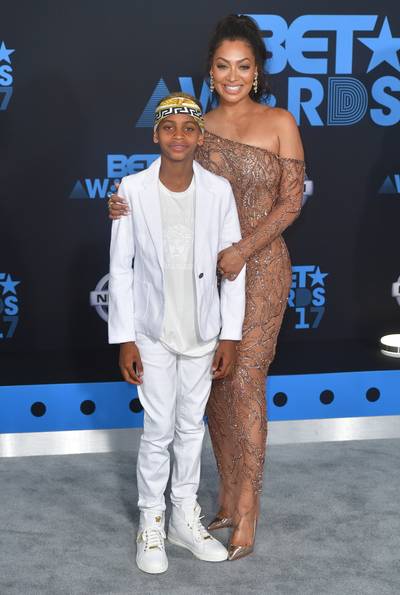 7 / 10
2017: La La Anthony and Her Son, Kiyan Anthony - La La Anthony was joined by her son Kiyan Anthony for one of Hollywood's biggest nights out. Almost as tall as his mother, the son of basketball star Carmelo Anthony looked oh so handsome in all white while posing together. (Photo by Prince Williams/Wireimage)
8 / 10
2017: Future and His Daughter, Londyn Wilburn - Rapper Future and his daughter Londyn Wilburn were well ahead of their time. Before the mask mandate of 2020, the father-daughter duo arrived at the 2017 BET Awards in high-fashion face masks that were artistically bedazzled. (Photo by Prince Williams/Getty Images)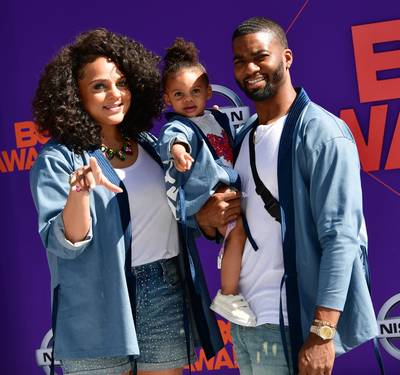 9 / 10
2018: Marsha Ambrosius, Dez Phillips, and Baby Nyla - With her husband Dez Phillips and baby Nyla by her side, Marsha Ambrosius arrived at the 2018 BET Awards looking like the picture-perfect fam. How cute are they, especially their baby girl? (Photo by Prince Williams/Getty Images)
10 / 10
2019: Burna Boy and His Mom, Bose Ogulu - Burna Boy and his mother Bose Ogulu were red-carpet ready at the 2019 BET Awards. We especially adore how the pair coordinated their vibrant ensembles for the perfect picture. Watch the 2021 BET Awards on June 27 at 8/9C p.m. Written by: Emerald Elitou (Photo: Getty Images)