Education Dept. Report Shows Racial Disparities Often Begin in Preschool
The department's civil rights report highlights disparities.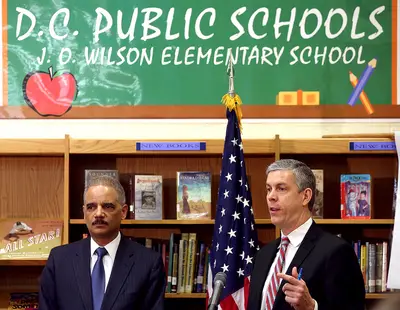 1 / 10
It's a Shame - Attorney General Eric Holder and Education Secretary Arne Duncan on March 21 announced the findings of the Department of Education's first comprehensive civil rights report based on data from every public school in the nation for the 2011-12 academic period. The report covers 97,000 schools and 49 million students. It reveals many troubling racial disparities, from pre-school suspensions to lack of access to the quality teachers and courses needed to prepare students for college and the workforce. Read it and weep. — Joyce Jones (@BETpolitichick)(Photo: Mark Wilson/Getty Images)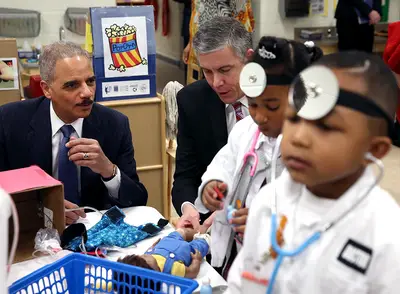 2 / 10
Limited Access - Approximately 40 percent of school districts do not offer preschool programs and 57 percent of the public school districts that operate preschool programs offer just part-day programs. Just half of those districts make the programs available to all students in the district. (Photo: Mark Wilson/Getty Images)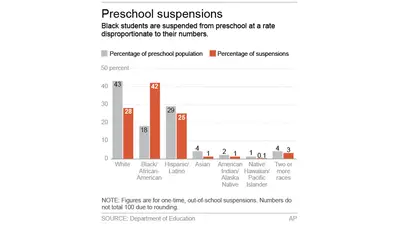 3 / 10
Four-Year-Olds Get Suspended, Too - Although African-American children make up just 18 percent of preschool enrollment, they represent 42 percent of students suspended once and 48 percent of preschool students suspended more than once. (Photo: AP Photo)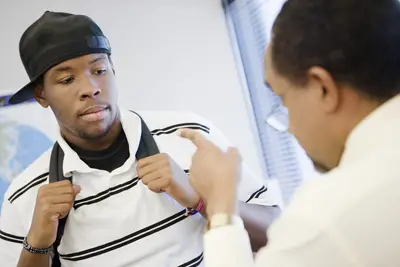 4 / 10
Higher Suspensions and Expulsions - Black students experience a disproportionately high rate of suspension and/or expulsion that is three times greater than white students. About 5 percent of white students are suspended compared to 16 percent of Blacks. (Photo: West Coast Surfer/GettyImages)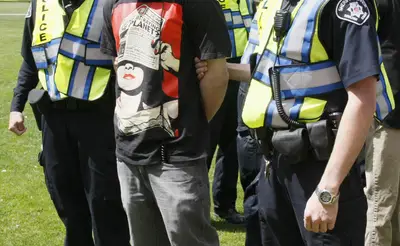 5 / 10
Law Enforcement Called More Often - Black students represent 27 percent of students referred to law enforcement and 31 percent of students subjected to a school-related arrest, although they make up 16 percent of student enrollment.

6 / 10
Less Experienced Teachers - Students of color are more likely to attend schools with a higher percentage of first-year teachers (3-4 percent) than white students (1 percent).(Photo: Tim Boyle/Getty Images)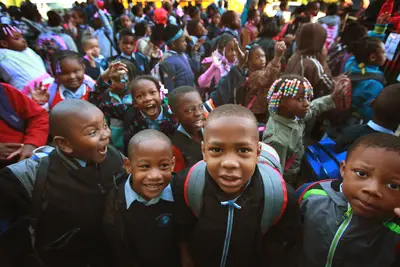 7 / 10
Not Making the Grade - More than 500,000 African-American students attend schools where 80 percent or fewer of teachers do not meet all state certification and licensure requirements. (Photo: Scott Olson/Getty Images)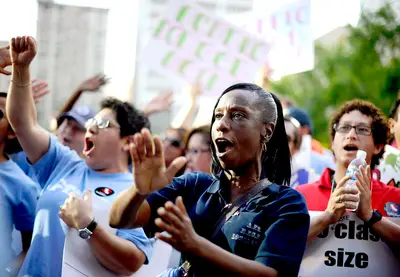 8 / 10
Help Wanted - One in five high schools across the nation do not have a school counselor.(Photo: Kevork Djansezian/Getty Images)
9 / 10
Income Inequality - There is a more than $5,000 gap in teacher salaries at high schools with the highest and lowest Black and Latino student enrollments in one in four districts with two or more high schools.(Photo: Hill Street Studios/GettyImages)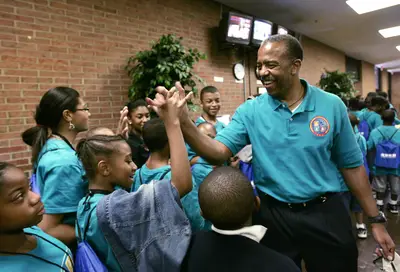 10 / 10
Less Access to Math and Science Courses - Eighty-one percent of Asian-American and 71 percent of white high school students attend schools that offer a full range of math and science courses compared to 57 percent of Black students who do not have that same access.(Photo: Hyungwon Kang /Landov)