Ice Cube's Top Five
Ice Cube has something to say...about sneakers.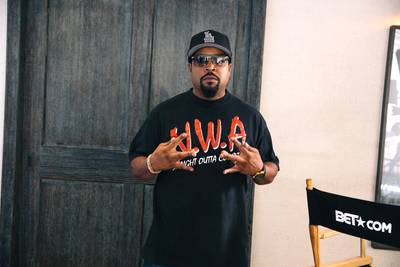 1 / 6
Straight Outta Compton - Ice Cube is the ultimate success story, starting out as one of the original bad boys in N.W.A and then breaking off as a solo artist followed by a Hollywood King. Let's slide through the list of his top five sneakers. No Vaseline needed.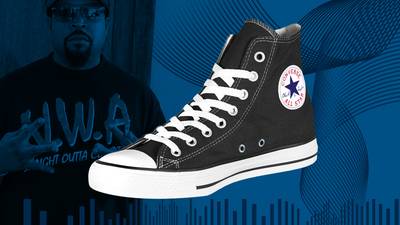 2 / 6
Chuck Taylor - An obvious choice, but a necessary one. Chucks embodied the West Coast aesthetic of the late '80s/early '90s. Cube wore these running the streets and the stages. Or running from crooked cops. Mostly running from crooked cops.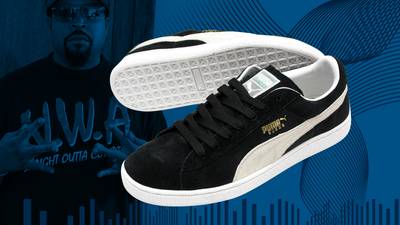 3 / 6
Suede Puma - Suede Pumas were bi-coastally fresh in the '80s, so Cube had to place the cosign on these. Plus, it barely rains in Cali, so there was little chance of them getting ruined.
4 / 6
Nike Air Force 1 - Hey, if Cube was hitting that "triple-double" on the courts, then chances are the AF1's helped his jump shot. Either that, or maybe it was a good day.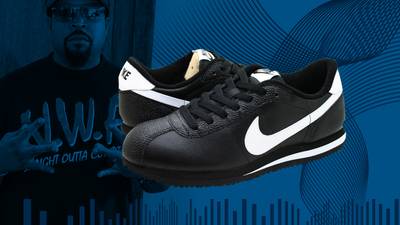 5 / 6
Nike Cortez - When West Coast cats needed to make a necessary switch from Chucks, those Nike Cortez joints came off the bench. Cube knows.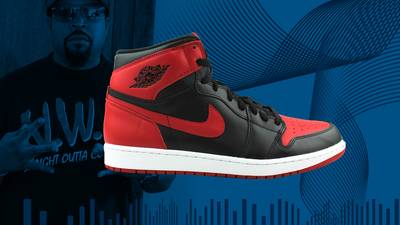 6 / 6
Air Jordan 1 - The NBA banned the Air Jordan 1s just like N.W.A got banned from almost everything. Rebel recognizes rebel, so Cube had to rock with these.