Back to School: Financial Planning Tips for Students
Advice that students and parents should consider.

1 / 11
Back to School Financial Advice for Students - Summer is winding down and students are preparing to head to school. College is already costly, so BET.com created a list of top ways to manage and hopefully save money for parents and students gearing for a new semester. — Dominique Zonyéé(Photo: Art Vandalay/Getty Images)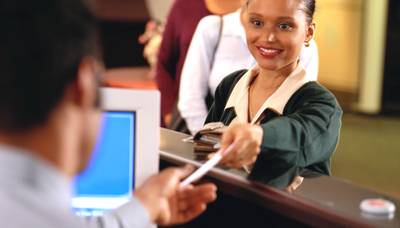 2 / 11
Student Banking - Part of college is learning responsibility. For financial planning, banks such as Chase and TD Bank offer student checking accounts with no minimum amount and little to no monthly fees.  (Photo: Keith Brofsky/Getty Images)
3 / 11
Joint Bank Accounts, Easy Deposits - While many banks offer student accounts, it may behoove parents to open accounts at the same bank as their child or open a joint account. Bank of America offers a student checking account that allows parents with Bank of America to easily transfer money directly into the student's account.(Photo: Ron Levine/Getty Images)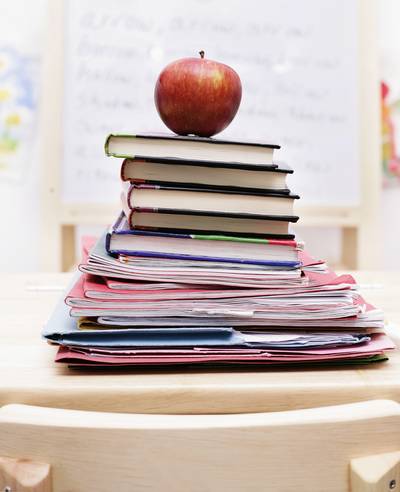 4 / 11
Used vs. New Textbooks - Students can save hundreds of dollars by purchasing books on Amazon, and for the first three months of registration students are awarded free shipping. Another good source for selling and purchasing text books comes in the form of an app. Students can download Chegg to their iPhone or Android for low cost books.(Photo: Martin Poole/Getty Images)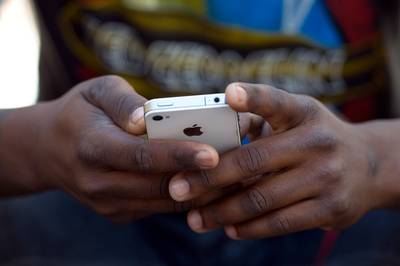 5 / 11
Choose the Right Cellphone Plan - Being away from family and friends will almost guarantee more cellphone minute usage. Students and Parents can avoid minute overage by choosing the best plan. Virgin Mobile offers an unlimited data and talk plan starting at $35. While T-Mobile and Verizon family plans also help save money.(Photo: David Paul Morris/Bloomberg via Getty Images)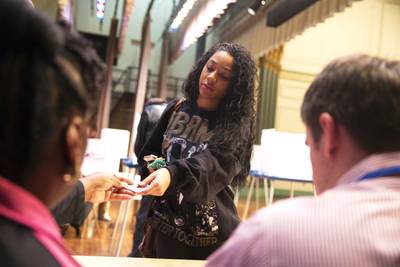 6 / 11
Always Ask About Student Discounts - Your student ID can be more useful than you think. Students can use their school IDs to acquire discounts at some of their favorite stores. For example J. Crew, Top Shop and Ralph Lauren offer 10 to 15 percent student discounts. While some stores advertise college discounts, many can be found with a quick Google search.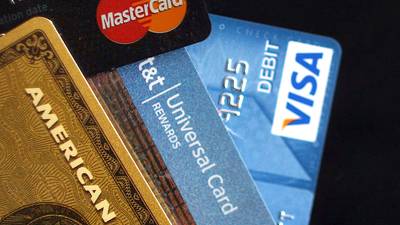 7 / 11
Avoid Certain Credit Cards - Students are perfect candidates for new credit cards, and a credit card can help boost your credit score if used properly. However, students should avoid credit cards with high annual percentage and interest rates.  (Photo: Spencer Platt/Getty Images)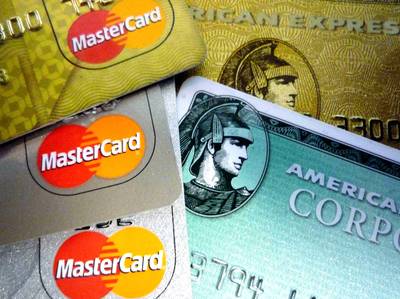 8 / 11
Student Credit Cards - Credit card providers such as Discover and American Express offer credit cards for students with little to no annual fees and no over-the-limit fees. Students should get cards with reasonable credit limits and plan out their payments with money management apps like Check.(Photo: REUTERS/Jim Bourg /Landov)

9 / 11
Meal Allowances and School Plans - Some schools require all students, especially freshmen, to enroll in the on-campus meal plan. Parents and students should look into the prospective schools' meal plans and determine if it would be a cost-effective option.(Photo: Justin Sullivan/Getty Images)

10 / 11
Work Study or Part-Time Job - For students who can work 10-15 hours a week at a low maintenance job, consider asking your school's bursar about Federal Work Study, a system that helps students fund post-secondary education. Another option is looking into babysitting jobs with credible sites, like Sitter City.(Photo: moodboard/Getty Images)
Photo By
moodboard/Getty Images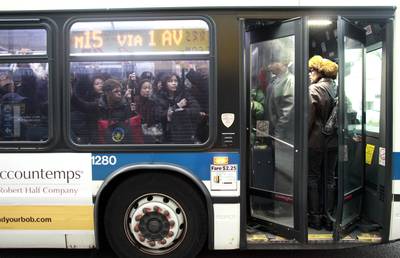 11 / 11
Alternative Transportation - Depending on where your school is located, students may not need to spend money on cars and parking passes. Students should look into public transportation in their area, or carpooling and sharing the costs of gas.(Photo: Allison Joyce/Getty Images)