Leading Women Defined: The Critical Youth Vote and Evolution of Black Media
Breakout sessions analyze pressing issues.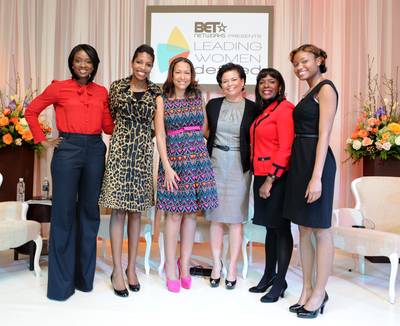 1 / 11
Inspiring the Next Generation\r  - As part of BET Networks' Leading Women Defined summit on March 20, prominent female political leaders discussed the critical role youth voters play in the 2012 presidential election, and the issues that could damper voter turnout. In a separate session, leading journalists and executives of top Black news outlets discussed how Black-focused media impacts the community and whether they should offer readers more diversity. —Britt Middleton\r\r\r(All photos By:  Phelan Marc / BET)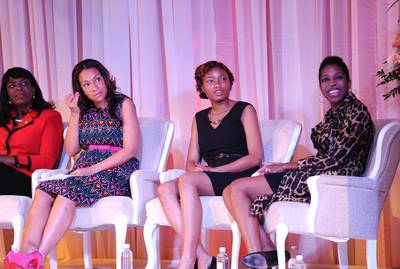 2 / 11
Critical Conversations - In the "My First Time: The Critical Youth Vote" session, panelist included  (from left) Alabama Rep. Terri Sewell; Valeisha Butterfield-Jones, national youth vote director for Obama for America; first-time voter Angel Mills, a broadcast journalism student at Howard University; and Keli Goff, political analyst, author and journalist. 
3 / 11
Influential Personality - TV and print journalist Lola Ogunnaike (not pictured) moderated the discussion. Ogunnaike is one of the leading pop culture authorities in the country. She hosted BET News' Michelle Obama: Impact Africa special and is currently a Today Show contributor and previously served as the culture reporter for CNN's American Morning.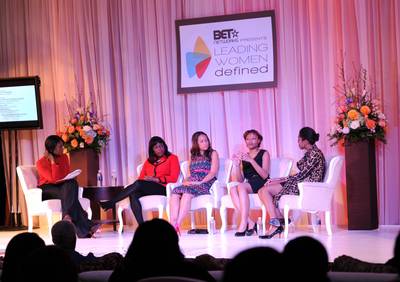 4 / 11
Rallying Support for Obama - Mills expressed that she's committed to getting her fellow Millennials to cast a vote for President Obama. "Now that it's my chance to participate in this election, I really want to encourage other people my age to come out and vote. I feel like I have a voice now," she said.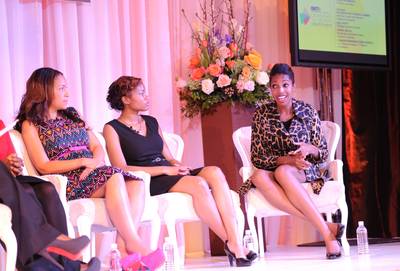 5 / 11
All on the Line - Come November, Democrats are hoping young people like Mills come out to the polls as they did in 2008. Young people and women were integral to Obama's election. Goff, who appears regularly on MSNBC's The Dylan Ratigan Show, warned President Obama could lose his re-election bid if younger voters don't again turn out in support, especially in battleground states like Ohio.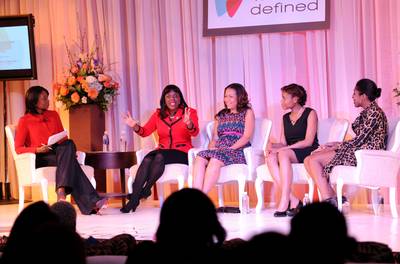 6 / 11
President Obama's Game Plan - Butterfield-Jones added that voter apathy will weigh heavily on Obama's re-election. She added that so-called voter suppression laws in states across the country are also concerning, and said her team must duplicate the significant investment in young voters they made in 2008 and ensure that they're aware of what's at stake in 2012.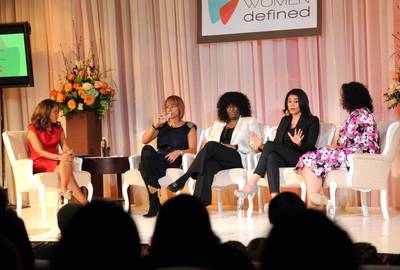 7 / 11
The Rise of Black Media\r\r - Should Black media be more inclusive?  Panelist in the second panel, "Black Media: Evolving and Innovating,"delved deep for answers to that burning question. Leading the discussion was CNN Newsroom anchor Suzanne Malveaux; Amy DuBois Barnett, editor-in-chief ofEbony magazine; Donna Byrd, publisher of TheRoot.com; Elinor Tatum, publisher and editor-in-chief of The Amsterdam News; and Constance C.R. White, editor-in-chief of Essence magazine.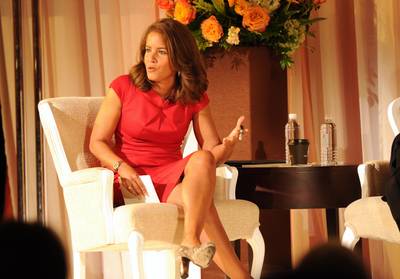 8 / 11
Staying Credible - Malveaux is an award-winning journalist and has worked with CNN's White House unit for nearly a decade. She has interviewed former presidents George W. Bush and George H.W. Bush, and during the 2008 election cycle interviewed then-Senator Barack Obama for a two-part series on the presidential candidates.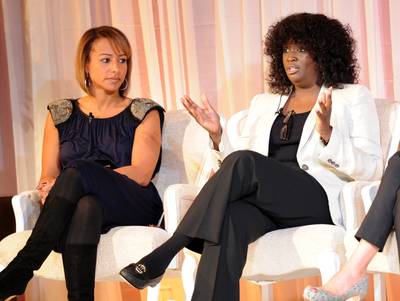 9 / 11
Finding a Purpose - "Our goal is to serve those who are interested in Black culture and it is imperative that we respect, reflect and elevate our images on-air, and that goal has impacted everything we do across the board from the programming perspective, particularly how we approach news and what we do online," said BET's president of original programming Loretha Jones (right).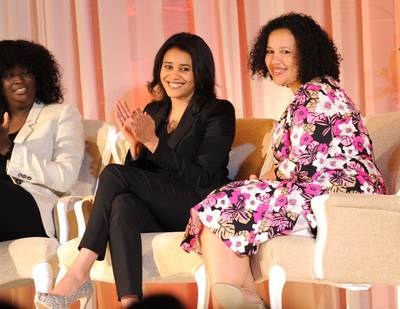 10 / 11
Encouraging Future Generations\r\r - Elinor Tatum (far right), who heads the 103-year-old Amsterdam News, said the historic Black publication is still growing into its place in the digital age, but that it will always serve "to show our young people that they can be and do anything that they want and they don't have to fit the stereotypes that so much of mainstream media has put our children into."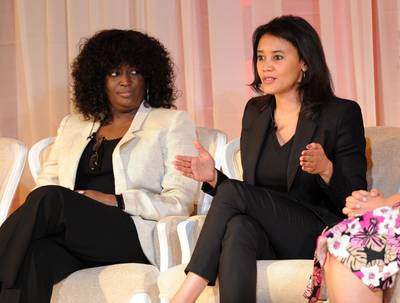 11 / 11
Marketing Leader - As publisher of TheRoot.com, Donna Byrd (right) manages marketing initiatives, strategic business planning and digital innovation. Previously, she was CEO of Black America Web.