Trump's America: 19 Celebs With Mexican Heritage Who Could Be Targets
Would these stars make it past the deportation laws?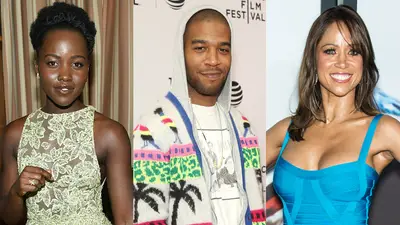 1 / 20
Trump's America - With the election of Donald Trump, millions of Americans are at risk of having their civil liberties upended. One major group to be targeted are the Mexican-Americans who call the United States home, either by immigration or birth. Trump has promised that deporting millions of immigrants will be one of his first actions in office. Also, with today being Cinco de Mayo, the day the Mexican army defeated the French at the Battle of Puebla, we take a look at some of our fav celebs with Mexican heritage whose families, according to Trump's America, may be at risk.
Photo By
Photos from left: Mike Windle/Getty Images for Paramount Pictures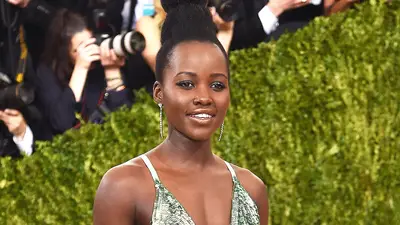 2 / 20
Lupita Nyong'o - The Oscar-winning actress was born in Mexico City to Kenyan parents. Nyong'o's father was a visiting lecturer at a prestigious college in Mexico City at the time of her birth and she returned to Kenya with the rest of her family before she turned a year old. Because of her Mexican citizenship, she is at risk.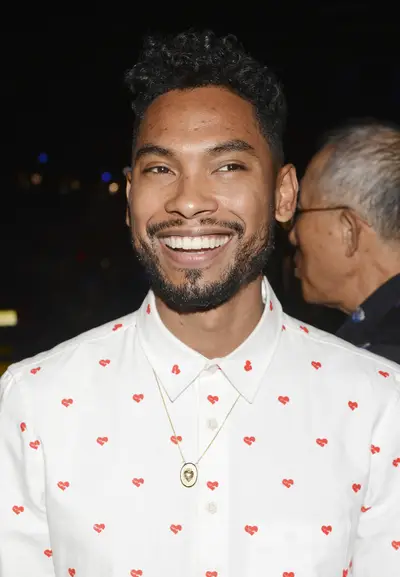 3 / 20
Miguel - The R&B sensation's name gives away his multi-cultural roots. The singer was born to a Mexican father and Black mother and raised with the best of both worlds. "We had tamales at every Christmas dinner," he said.  (Photo: Vivien Killilea/Getty Images)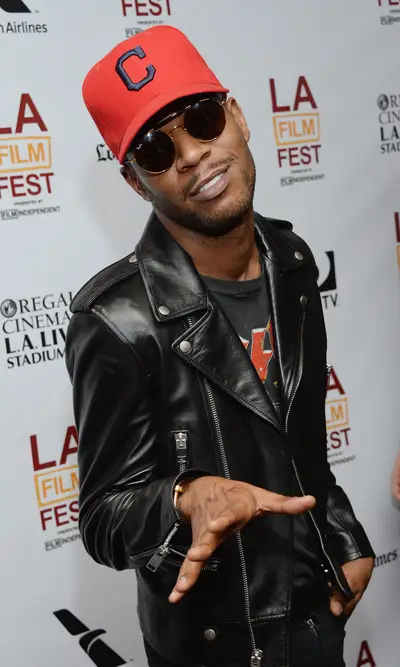 4 / 20
Kid Cudi - The Cleveland rapper, born Scott Ramon Seguro Mescudi, has a Mexican-American father and a Black mother. He paid tribute to his Mexican roots by creating an alter-ego named Juan Pablo. He is like many young Americans who now have to worry about their parents being allowed to stay in Trump's America.(Photo: Jason Kempin/Getty Images)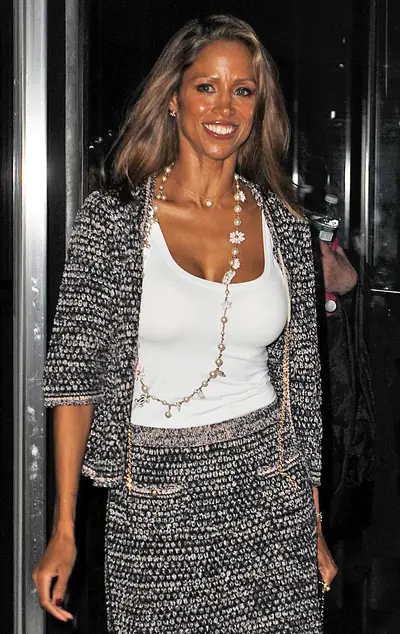 5 / 20
Stacey Dash - It would be ironic if it wasn't so scary. The half-Mexican Clueless star surprised us when she revealed her Latin roots. Dash believes it's important to be proud of your background. "We need diversity," she says. "The most important thing for me, in Hollywood, is that at this point it should not be about a certain race or color, it's about your ability and what you do." It is tragic that Dash had a role in electing the man who puts our country's diversity at such risk.(Photo: TK / Splash News)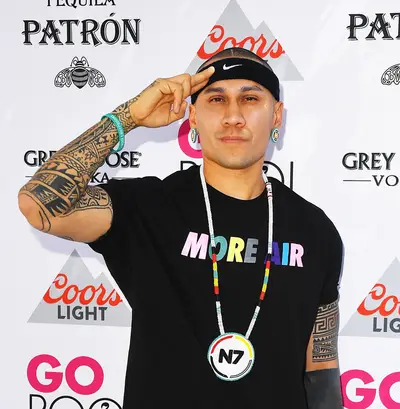 6 / 20
Taboo - The Black Eyed Peas member, whose real name is Jaime Gomez, was born to a Mexican-American father and a Native American mother in Los Angeles. The rapper released a Spanish-language album in 2014.(Photo: Sam Wasson/Getty Images)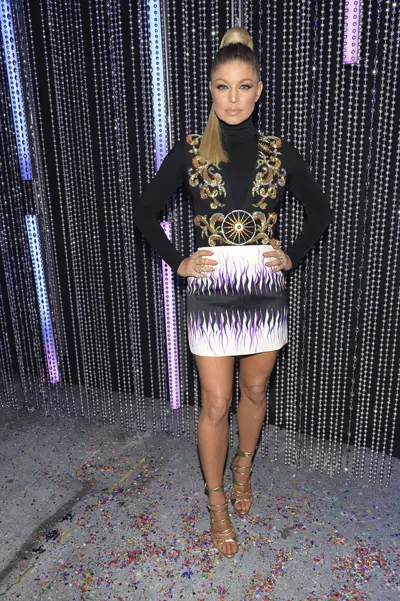 7 / 20
Fergie - Taboo isn't the only Pea that is of Mexican descent. In addition to being part Irish, Scottish, English and Native American, Fergie also has part of her ancestry, from her great-grandmother, from Mexico.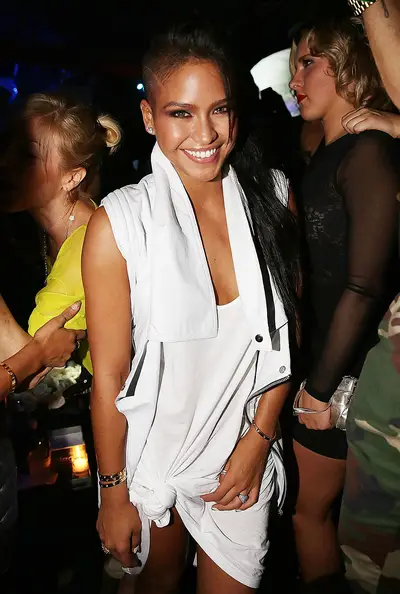 8 / 20
Cassie - Diddy's gorgeous girl is Filipina on her father's side and Mexican and Black on her mother's. While Trump and his supporters may disagree, we know that she has the best of all worlds! (Photo: Shareif Ziyadat/FilmMagic)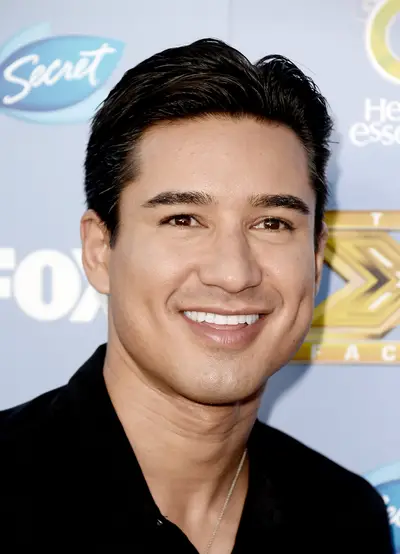 9 / 20
Mario Lopez - AC Slater may have been an all-American stud, but Lopez is proud to be Mexican. The dimple-cheeked host of Extra even tied the knot in Mexico a few years ago.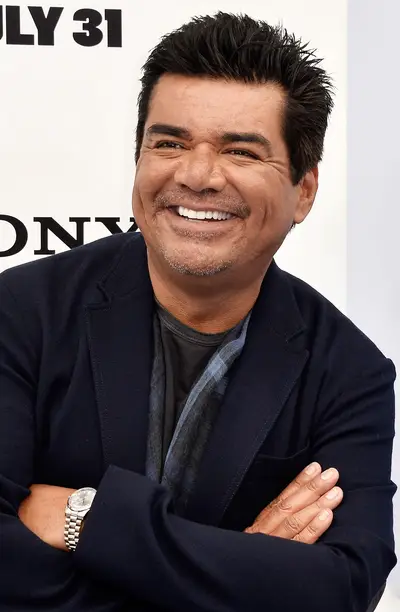 10 / 20
George Lopez - This comedian's Mexican descent is not just part of his blood, it's part of his identity. The TV star incorporates race and ethnic relations in his comedy and even refers to himself as "America's Mexican." Along with other minority comedians, we may need him more than ever. (Photo: Frazer Harrison/Getty Images)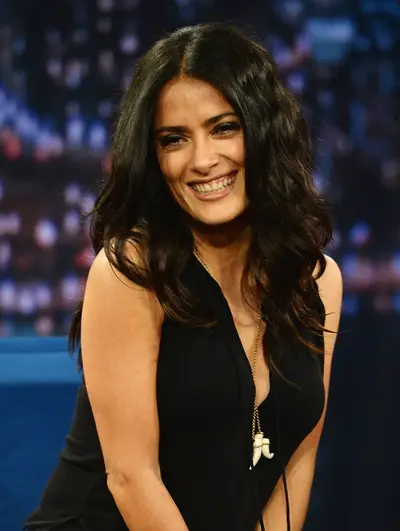 11 / 20
Salma Hayek - Perhaps Mexico's sexiest export, this actress found herself in hot water when she told German Vogue she "hardly had any memories of what it is to be Mexican." She later went on the record to clarify her comments, which she claims were lost in translation. "I have taught my child to embrace her Mexican heritage, to love my first language, Spanish, to learn about Mexican history, music, folk art, food and even the Mexican candy I grew up with," she said. "I have tried my whole life to represent my Mexican roots with honor and pride." (Photo: Theo Wargo/Getty Images)
12 / 20
Lynda Carter  - The first woman to rock Wonder Woman's leotard and golden lasso is of Irish-American descent on her father's side but her mother, Juana Cordova, is of Mexican descent.(Photo: Warner Brothers/Getty Images)
13 / 20
Shar Jackson  - The Moesha actress is one-quarter Mexican from her father's side (the rest of her genealogy is Black, Native American and Puerto Rican).  (Photo: Jason Merritt/Getty Images for Playboy)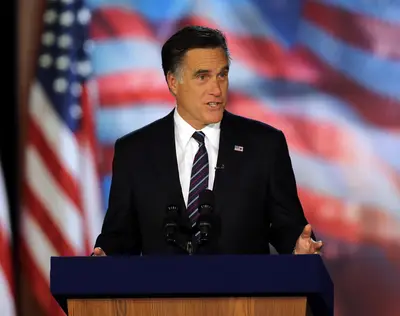 14 / 20
Mitt Romney - The one-time presidential candidate was born here in the U.S., but his father was actually born across the border in a Mormon colony in Chihuahua, Mexico. He has already crossed party lines to protest Trump's candidacy. Hopefully he does the same to speak out against his presidency.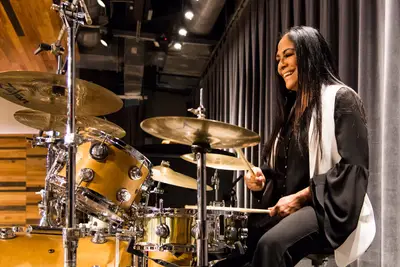 15 / 20
Sheila E. - Prince's former drummer, who is Mexican and Creole, has bloodlines as exotic as her look. The rock star has always been proud of her Latin roots, and even confirmed that she has family ties with another star, celebutante Nicole Richie. "She is my brother's daughter," Sheila said. "My brother's Mexican and my dad is Mexican, so she's Mexican. It's in her blood." (Photo: Erika Goldring/Getty Images)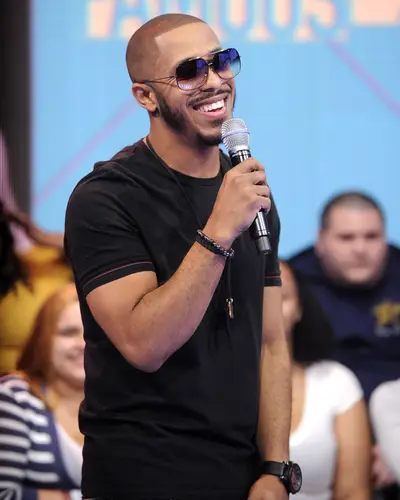 16 / 20
Marques Houston  - Like Miguel and Kid Cudi, the Los Angeles-born R&B crooner is half Black, half Mexican. His Mexican-American mother died from lymphoma in 1997.(Photo: John Ricard / BET)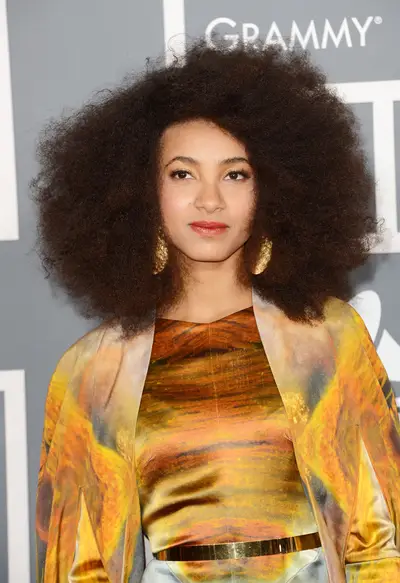 17 / 20
Esperanza Spalding - This beautiful biracial jazz singer caused an upset when she took him the Best New Artist award at the 2011 Grammys. While Spalding knows she is Black and Mexican, among other things, she sadly doesn't know her exact ethnic makeup. "My mom had me late and grew up in a culture where diversity wasn't exciting, like it is now. Her family didn't make a big effort to embrace and pass on their inherited lineage stories," she explains. Spalding is trying hard to make up for lost time. She even sings in Spanish! (Photo: Jason Merritt/Getty Images)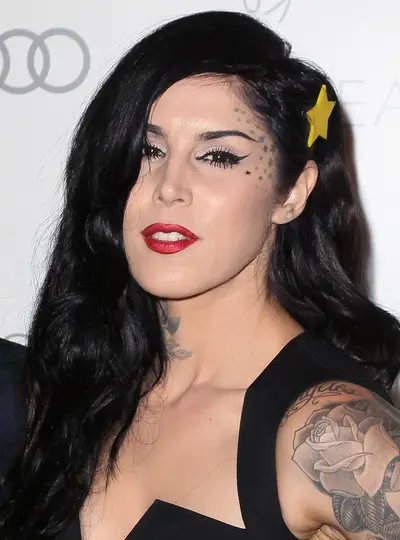 18 / 20
Kat Von D - The world-famous tattoo artist was born in Mexico to missionary parents. Kat moved to Los Angeles at age four and counts the city's vast Latino culture with influencing her art.(Photo: David Livingston/Getty Images)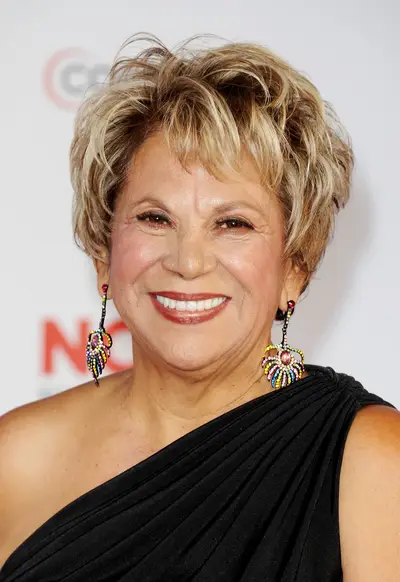 19 / 20
Lupe Ontiveros - The veteran actress, who starred in films like Selena and As Good As It Gets, worked in Hollywood for four decades. She passed away from liver cancer in 2012, but fans and Latino groups became enraged when she was left out of the In Memoriam segment of the following year's Oscars. (Photo: Valerie Macon/Getty Images for NCLR)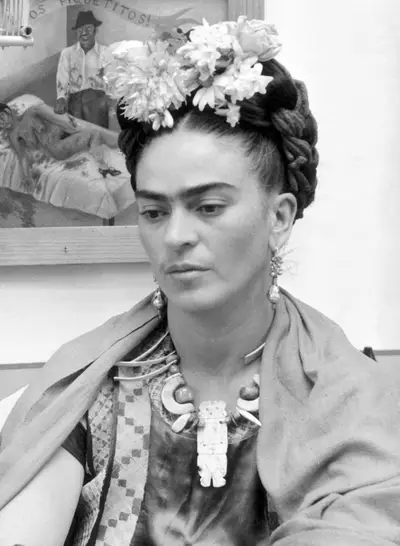 20 / 20
Frida Kahlo - Between her iconic look and her genius with a paint brush, Kahlo is the pride of Mexico. The revolutionary artist, who was not appreciated while she was alive, became world-famous after her death and was even commemorated on the 500 peso note from the Bank of Mexico. (Photo: Hulton Archive/Getty Images)