Michael Jordan vs. Kobe Bryant: Their Most Memorable Matchups
Check out the best of Kobe vs. MJ. Who's your fave?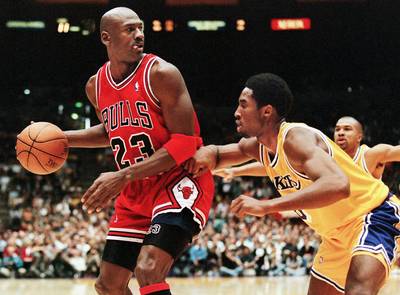 1 / 8
Michael Jordan and Kobe Bryant's Most Memorable Head-to-Head Matchups - It's hard to fathom that as much as Kobe Bryant has been compared to Michael Jordan over the course of his legendary career, he has only played MJ eight times in head-to-head regular-season matchups. With this being the Black Mamba's final season, BET.com decided to take a look back at their most-memorable matchups, including one classic All-Star game. —Mark Lelinwalla (Photo: Vince Bucci/AFP/Getty Images)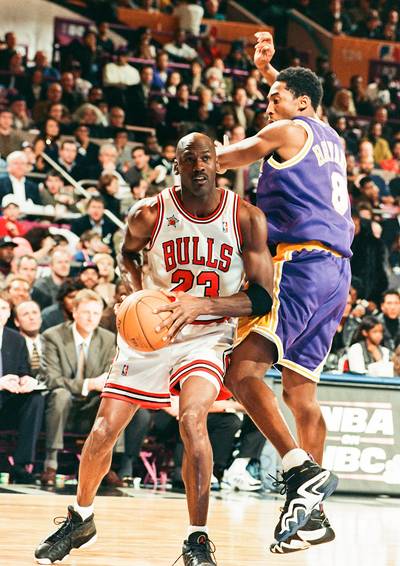 2 / 8
Kobe vs. Mike at MSG - There's nothing like basketball at the Mecca of basketball, Madison Square Garden... especially when it's in the form of the 1998 NBA All-Star Game. That's when a 20-year-old Kobe Bryant took it to MJ, scoring 18 points, many of which came against his idol. Still, Jordan dropped 23 points of his own to be named All-Star Game MVP. Classic.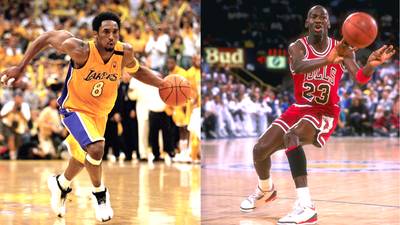 3 / 8
Jordan Shows Kobe How It's Done - December 1996 and Michael Jordan was ready to teach an 18-year-old rookie Kobe Bryant a lesson he'd never forget. That's when MJ, leading the Chicago Bulls, torched the Los Angeles Lakers for 30 points to Bryant's five. Bryant did spend most of his time on the bench, though. Still, what a way to learn from the greatest. (Photos from left: Tom Hauck/Getty Images, Otto Greule Jr. /Allsport)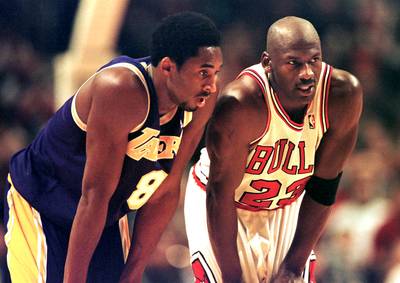 4 / 8
From Teacher to Student - If there was one iconic shot to possibly signal the passing of the torch from MJ to Kobe Bryant, it was this shoulder-to-shoulder image from this December 1997 matchup, which saw Michael Jordan score 36 points and Bryant coming off the bench for the Los Angeles Lakers to score 33. If there was an early indication of Bryant's Jordan-like competitive streak, it was this... because it came against the man himself. Poster shot. (Photo: VINCENT LAFORET/AFP/Getty Images)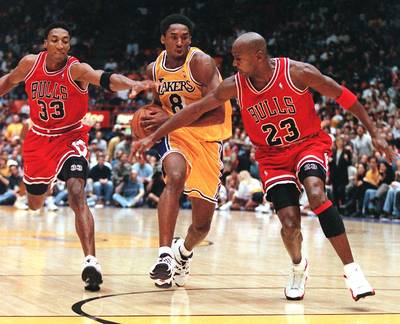 5 / 8
Kobe Beats MJ for the First Time - There always has to be a first time for everything. Even when his Airness outscored Kobe, 31 to 20, the Black Mamba had the last laugh, getting his first victory ever over his idol back in February 1998.(Photo: Vince Bucci/AFP/Getty Images)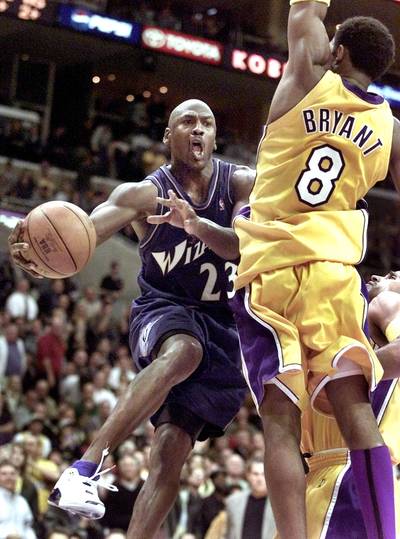 6 / 8
The Competitiveness Is Alive and Well - Yes, Kobe Bryant came within a ring shy of matching MJ's six, but the competitiveness was always there. Perhaps more than anyone else, Bryant matched Jordan's competitive streak, just like he did in this 1998 matchup — the last time Bryant faced Jordan, when Mike was with the Chicago Bulls. (Photo: Reuters/Adrees Latif/CORBIS)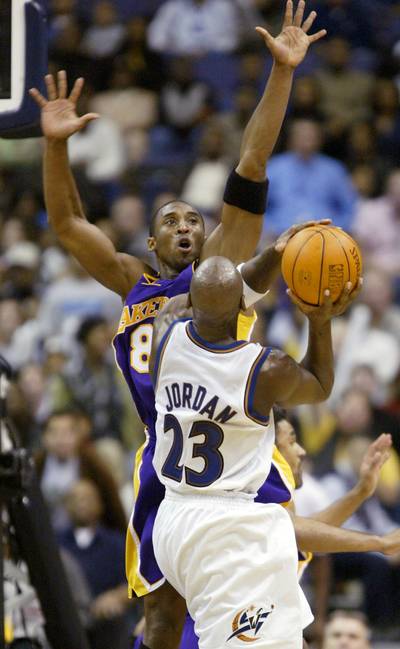 7 / 8
The Student Outclasses the Teacher - Fast-forward to 2002 and Kobe Bryant had three NBA titles under his belt and Michael Jordan was in full swing of his comeback, but with the Washington Wizards. This particular February 2002 game had Jordan scoring 22 points, but being overshadowed by Bryant's 23 points, 15 assists and 11 boards for the triple-double. Imagine the trash talk? (Photo: REUTERS/Gary Hershorn /Landov)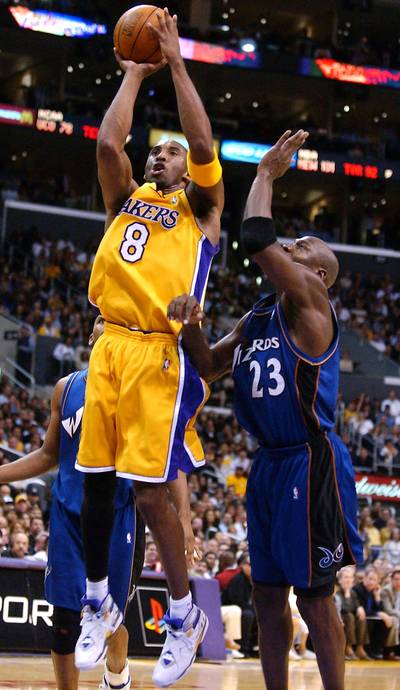 8 / 8
Kobe's Double Nickel - Good lord, did Kobe Bryant make his last game against Michael Jordan count. The Black Mamba lit up MJ and the Washington Wizards for a ridiculous 55 points back on March 28, 2003, leaving no question that he took the crown from the GOAT. Sheesh. While hoop fans all wish there was more to this rivalry, we'll never forget the memorable sampling they gave us. (Photo: REUTERS/Lucy Nicholson /Landov)