Syria in Crisis
World leaders scramble as civil war rages in Syria.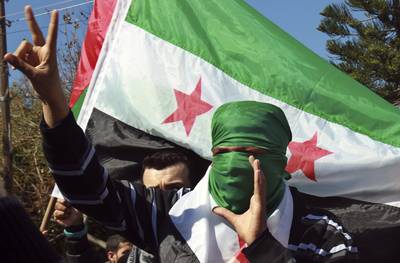 1 / 26
Syria in Crisis - Violence in the Middle Eastern nation of Syria continues to escalate as the government refuses to relent in its brutal crackdown of civilians who are calling for an end to the Assad regime. The government's oppressive campaign has left more than 19,000 people dead and as the toll continues to rise, world powers are beginning to take action. BET.com breaks down the Syrian conflict and gets you up to speed on the latest developments. — Naeesa Aziz (Photo: AP Photo/Adel Hana)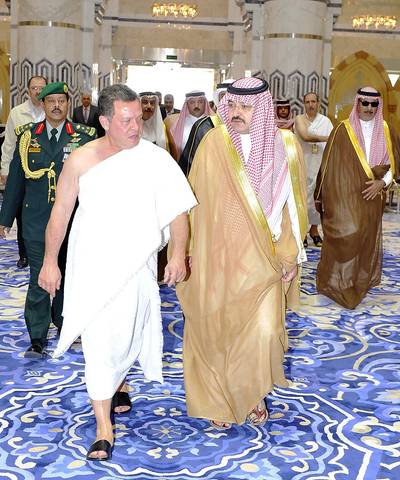 2 / 26
Another Summit Seeks Peace - Saudi Arabia gathered a host of Arab leaders in Islam's holy city of Mecca Tuesday, Aug. 14, 2012, for a two-day meeting where the conflict between Syrian President Bashar al-Assad's government and opposition forces will top the bill. The constellation of countries, known as the Organization of Islamic Cooperation, agreed to suspend Syria's membership ahead of the meeting.  (Photo: REUTERS/Saudi Press Agency/Handout)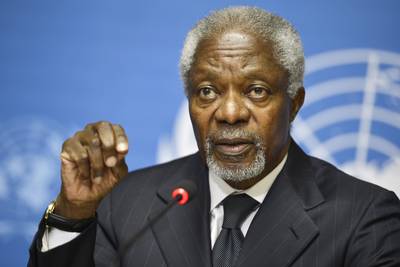 3 / 26
Kofi Annan Resigns as Peace Envoy - After months of failed attempts at implementing a lasting peace plan, former U.N. Secretary General and U.N. peace envoy to Syria Kofi Annan announced on Aug. 2, 2012, that he will step down from the role at the end of the month. His well-intentioned "six point plan" failed to bring about a lasting ceasefire between the Syrian government and rebels.
4 / 26
Prime Minister Defects, Says Regime Is Crumbling - After defecting on Aug. 6, 2012, former Syrian Prime Minister Riyad Hijab spoke out one week later, telling reporters that President Bashar al-Assad's power is crumbling as the morale among Syrian authorities is quickly dwindling after 17 months of conflict. Hijab also estimated that Assad only has power over roughly one-third of the country in light of recent rebel gains. (Photo: AP photo/Mohammad Hannon)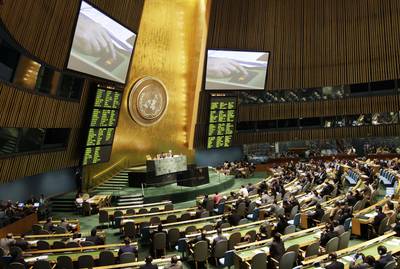 5 / 26
General Assembly Sends Strong Message - Members of the U.N. General Assembly adopted a resolution Aug. 10, 2012, demanding the cessation of army attacks, resignation of President Bashar al-Assad and the implementation of a transitional government. The resolution is not binding, but sends a strong, symbolic message from the international body. (Photo: AP Photo/Kathy Willens)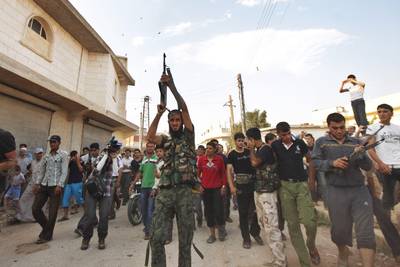 6 / 26
Free Syria Army Finds Victories - In late July 2012, Syria's rebel faction, Free Syria Army, posted several victories including the seizure of Aleppo, the main city of the North and the capture of 150 government troops.  (Photo: AP Photo/ Khalil Hamra)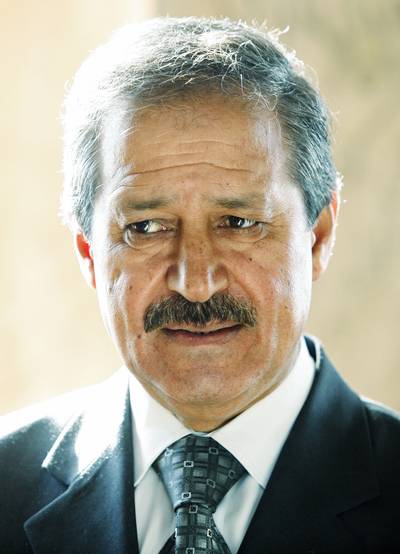 7 / 26
Chemical Warfare? - Defector Nawaf Fares, Syria's former ambassador to Iraq, spoke out in July 2012 and told reporters that he believes President Bashar al-Assad won't hesitate to use chemical weapons to try to stay in power. (Photo: REUTERS/Khaled al-Hariri)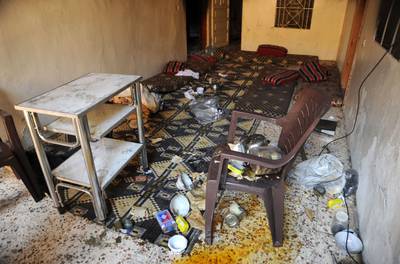 8 / 26
Nations Expel Syrian Ambassadors Following Massacre - Following a harrowing United Nations report tallying the deaths of 49 children and 34 women in the Syrian city of Houla at the hands of pro-government forces last week, the U.S., Canada, several European Union nations and Gulf Arab states expelled Syria's ambassadors from their countries in protest. According to reports of the massacre, the scores of dead included entire families that were slaughtered at random.  (Photo:  Kaveh Kazemi/Getty Images)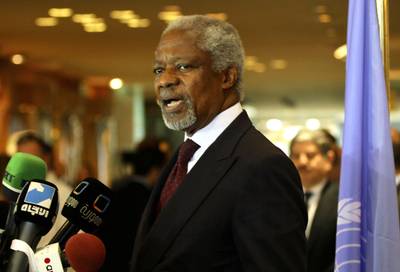 9 / 26
Annan Calls Houla Attacks "Tipping Point of Crisis" - United Nations special envoy Kofi Annan met with Syrian President Bashar al-Assad Tuesday on the heels of the Houla backlash and warned that the situation has now reached a "tipping point" given that the U.N.-brokered peace deal has failed.Also Tuesday, French President Francois Hollande said that French participation in a multi-lateral military intervention in Syria would not be ruled out if the U.N. approved such a measure.(Photo:  LOUAI BESHARA/AFP/GettyImages)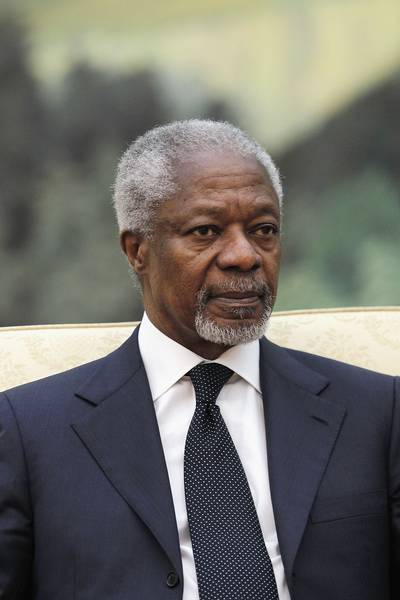 10 / 26
Peace Deal Reached, but Violence Persists - After meeting humanitarian envoy and former U.N. Secretary General Kofi Annan on March 27, 2012, Syrian President Bashar al-Assad agreed to a peace deal, which included a ceasefire, an end to the use of heavy weapons in civilian areas and a two-hour daily halt in fighting to allow aid deliveries and evacuations. But just one day after the promising meeting, at least 26 people were reported killed, as security forces fired shells and rockets, staged raids and clashed with resistance fighters in defiance of the agreed-upon ceasefire. (Photo: REUTERS/Osman Orsal)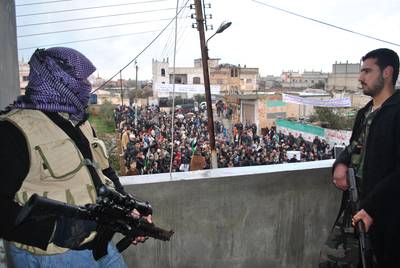 11 / 26
How Did All of This Start? - Syria's popular uprising began in March 2011 as a series of rallies called for an end to government corruption and the demand for widespread reforms. However, as many demonstrations were met with violence, the opposition's message switched to one favoring the complete removal of President Bashar al-Assad, who has been in power for the past 11 years. (Photo: AP Photo, File)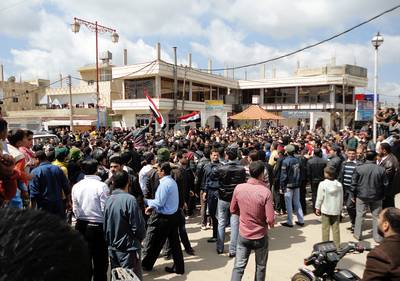 12 / 26
When Was the Turning Point? - The earliest pivotal moment in the conflict seemed to come later in March when locals gathered in the Southern city of Deraa to demand the release of 15 children. They had been arrested and allegedly tortured after writing the slogan of the popular uprisings in Tunisia and Egypt on a wall, which read: "The people want the downfall of the regime."(Photo: Khaled al-Hariri/Landov)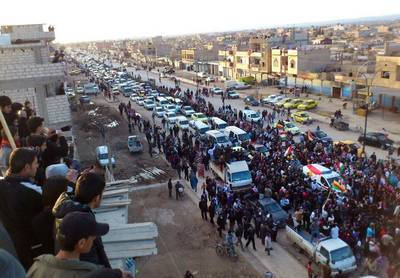 13 / 26
Unrest Continues - Following state-sanctioned violence in Deraa, nearly 100 more deaths are recorded in the city at the hands of government forces. President Bashar al-Assad then removed the governor of Deraa and shortly thereafter all members of the president's national cabinet stepped down as the capital city of Damascus explodes with pro-government protests.(Photo: AP)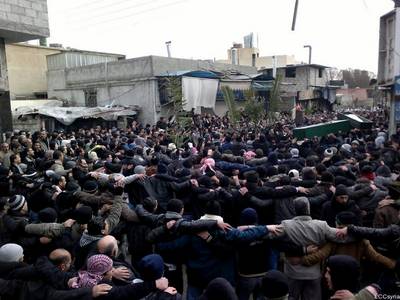 14 / 26
Great Friday Leaves Hundreds Dead - The bloodiest day since the uprising began occurred in April 2011 during the "Great Friday" protests when security forces used live ammunition and tear gas to quell anti-government protests across the country. Nearly 75 people were reported killed by Amnesty International and Syrian activists told Al Jazeera that the count numbered over 100. (Photo:AP Photo)
Photo By
Photo:AP Photo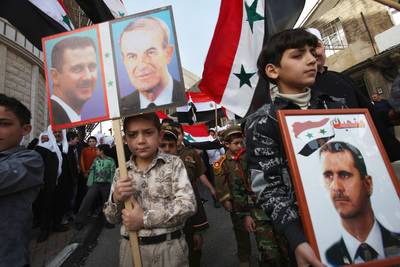 15 / 26
What Has the Government Done to Stop the Violence? - Since the uprisings began, President Bashar al-Assad has sent mixed messages, agreeing to some reforms, while refusing to step down from office. He has ended five decades of oppressive emergency law and abolished specialized security courts. He has also authorized the existence of political parties and announced a plan to hold parliamentary elections in February or March of this year.However, the acts have not been enough to quell unrest or stop Western leaders like President Obama from calling for his removal from office — a proposition that he flatly refuses. Assad has said publicly that he plans to respond to uprisings with an "iron fist."(Photo: David Silverman/Getty Images)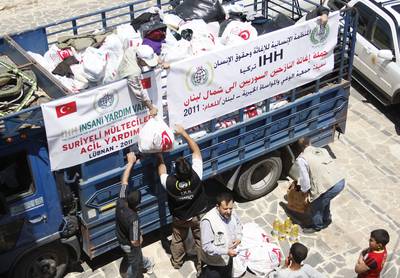 16 / 26
What Are Human Rights Groups Saying? - In Februrary 2012, the Red Cross asked for a "humanitarian pause" in fighting so that critical food and supplies can be safely delivered to the needy residents who are trapped in Syria's besieged cities.However, despite the hard-won reprieve, sustained heavy fighting has turned many cities into war zones and the Red Cross says families have been stuck in their homes for days on end, unable to go outside and get food and other essentials.  (Photo: STR/Reuters /Landov)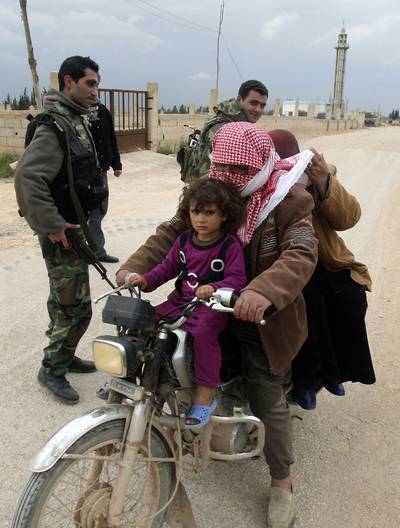 17 / 26
Children in Danger - U.N. High Commissioner for Human Rights Navi Pillay warned that Syrian authorities are systematically detaining and torturing children."They've gone for the children — for whatever purposes — in large numbers. Hundreds detained and tortured... It's just horrendous," Pillay told the BBC, March 28, 2012. "Children shot in the knees, held together with adults in really inhumane conditions, denied medical treatment for their injuries, either held as hostages or as sources of information." (Photo: REUTERS/Afif Diab)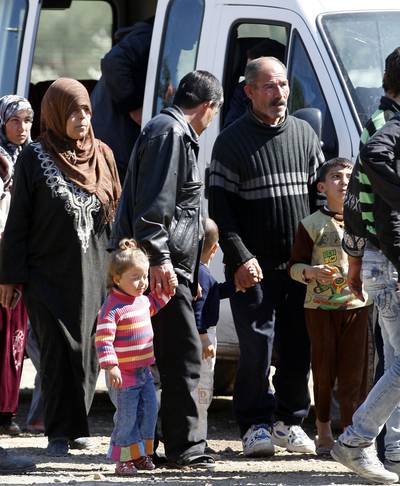 18 / 26
U.S. Gives Syrian Immigrants a Reprieve - On March 23, 2012, in response to the crisis, the U.S. Department of Homeland Security (DHS) announced that all Syrian immigrants currently residing in the United States will be awarded Temporary Protected Status, protecting them from deportation back to Syria and making the immigrants eligible to apply for employment authorization regardless of their current immigration status.According to DHS, "conditions in Syria have worsened to the point where Syrian nationals already in the United States would face serious threats to their personal safety if they were to return to their home country."(Photo: REUTERS/Osman Orsal)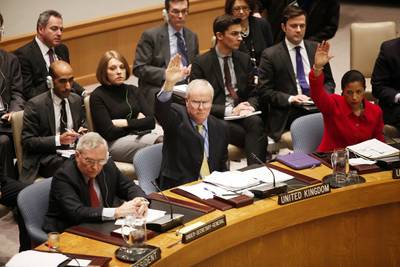 19 / 26
How Has the World Responded? - France, the U.K., the United States and Egypt have recalled their ambassadors from Syria. The European Union has embargoed oil exports from the nation, the U.S. and Canada have also imposed sanctions and Arab nations have banned transactions with the Syrian government and central bank.Also, the U.N. General Assembly voted in favor of an Arab-backed initiative, which asks President Bashar al-Assad to resign, condemns human rights violations in Syria and calls for an end to the violence.(Photo: REUTERS/Allison Joyce/LANDOV)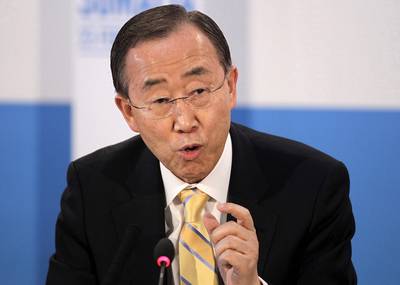 20 / 26
U.N. Concerned Over Possible Syrian Chemical Weapons - U.N. Secretary-General Ban Ki-moon and the head of the Organization for the Prohibition of Chemical Weapons spoke out in March about concerns that Syria may have chemical weapons.(Photo: Matt Dunham/WPA Pool/Getty Images)
Photo By
Photo: Matt Dunham/W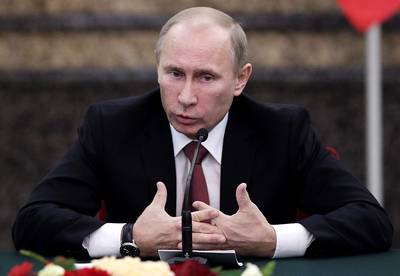 21 / 26
Russia Blames the West for Fueling the Conflict - Russia's Prime Minister Vladimir Putin accused the West of fueling the Syrian conflict by backing government opposition and called for both the Syrian government and opposition forces to pull out of besieged cities to end the bloodshed.(Photo: Jason Lee - Pool/Getty Images)
Photo By
Photo: Jason Lee - Pool/Getty Images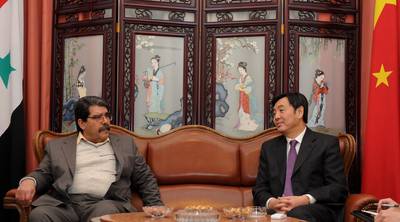 22 / 26
China Stands Its Ground - China has maintained its position in favor of the Syrian government calling Western condemnations "unacceptable."The official newspaper of the Chinese Communist Party accused Western nations of provoking a civil war in Syria. The paper predicted that Western support of Syria's opposition would lead to "large-scale civil war."  (Photo: XINHUA/Landov)
Photo By
Photo: XINHUA/Landov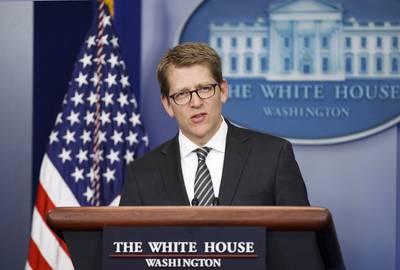 23 / 26
White House Unsure - Although the Obama administration maintains that the U.S. would not intervene in Syria, instead favoring a political solution to the conflict, the White House and State Department hinted in late Februrary that military assistance for Syria's rebels may be a possibility."We don't want to take actions that would contribute to the further militarization of Syria," White House Press Secretary Jay Carney said. "But we don't rule out additional measures if the international community should wait too long and not take the kind of action that needs to be taken."(Photo: AP Photo/J. Scott Applewhite)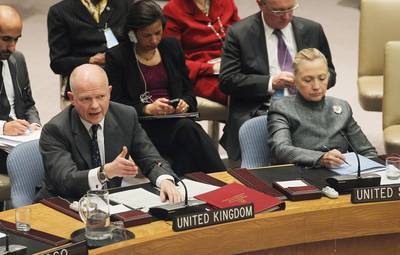 24 / 26
"Friends" Gather for Peace - World leaders from more than 70 countries calling themselves "Friends of Syria" met in Tunisia on Feb. 24, 2012, and demanded that Bashar al-Assad immediately halt all violence and allow humanitarian aid into areas hardest hit by his brutal crackdown. If Assad does not comply, the group warned increasing international isolation, sanctions and a more powerful armed resistance.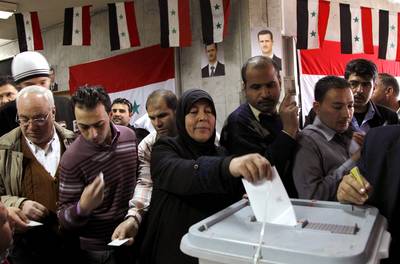 25 / 26
Syrians Vote Amid Violence - Syrians voted in a referendum in late Februrary and the results of the poll confirmed a new constitution that allows President Bashar al-Assad to remain in power until 2028. Although critics have called the vote a farce, Assad says the referendum shows his commitment to democratic reform.As the vote took place, at least 59 civilians and soldiers died in continued attacks.(Photo: REUTERS/Khaled al-Hariri)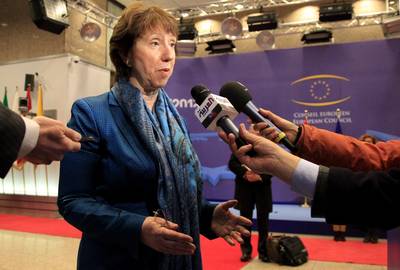 26 / 26
E.U. Tightens Sanctions - As the number of daily casualties reached a deadly crescendo in late Februrary, the European Union announced its decision to tighten sanctions against the country. The heightened restrictions include a freeze on the European-held assets of the Syrian central bank, travel bans on seven close associates of President Bashar al-Assad, a ban on cargo flights from Syria into the E.U. and restrictions on the trade in gold and precious metals.(Photo: EPA/OLIVIER HOSLET/Landov)