Travel Like a Baller on a Budget
The world is yours. Now go act like it!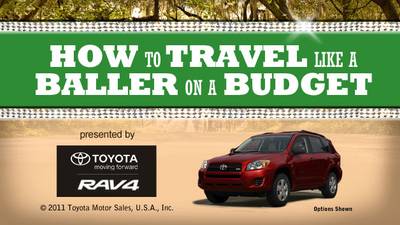 1 / 21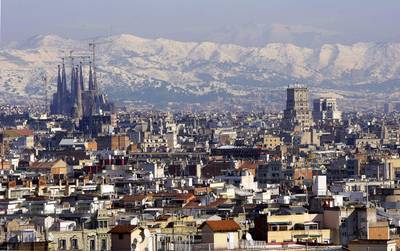 2 / 21
Spain - Why: When the country's Prime Minister delays his summer travels because the government's finances are going down the toilet, Americans might have an easy in. Plus, it's the Mediterranean and usually drops no lower than 60 degrees in winter. How: Plane tickets can be snagged for $600 and traveling between the country's major cities — Seville, Barcelona and Madrid — has gotten a lot easier with Spain's high-speed AVE train. Economy seats even offer passengers power outlets for electronics and telephones, and nurseries and board games if traveling with children. To do: Party down or ogle amazing Gaudi architecture in Barcelona. Eat and live like a king in Madrid. Beaches, paella and wine are standout pleasures. Stay: Live on Barcelona's La Rambla, where shopping and entertainment are within arm's reach for about $130/night. Or, book a 4-star hotel in Madrid wi...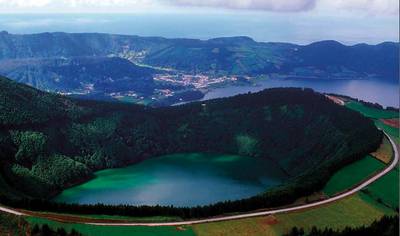 3 / 21
Portugal - Why: History, architecture, old-world villages, wine, food. It's small enough to hit the road and see independently, and the country's been in the middle of a recession for as long as the U.S. has. How: Fly via TAP Air Portugal in and out of Portugal's capital Lisbon or to any of the other spots, like Oporto, Faro, Madeira and the Azores. Rent a car and drive up and down windy roads to romantic locales or historic sites. To do: Lose the beaten path and head to the Caldas de Monchique Spa in Algarve or visit a safari in Alentejo after climbing to the top of a real castle. Stay: Accommodations range drastically, from 5-star hotels to private guesthouses. This means one could feasibly relax for a little over $100 and still have a pool, breathtaking views and a sauna close by. When: It's warm year round but hot in the summer. It's less crowded in spring ...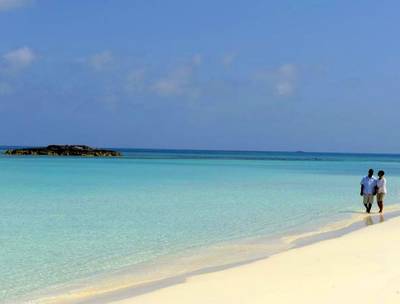 4 / 21
Bahamas - Why: The Bahamas isn't called "Paradise Island" for nothing. The sand is white, the blue water is clear and the weather is always warm. With 15 different islands, choosing one is easy. Plus, jetting from Miami takes only an hour. How: The Bahamas is a hot-spot destination for those traveling either by air or land. Cheap cruises and vacation packages can be snagged easily. To do: Paraglide, spa, beach, eat, dance, snorkel, or booze cruise in glass bottom boats with music playing while the sun sets for $60. Stay: The 21-mile-long Nassau, which neighbors Paradise Island, is always popping with energy. Moving between the two islands is easy by one of two of their 600-foot bridges. Beachfront hotels have been slashing room rates to as low as $90/night.  When: Hurricane season lasts from June to November, with August often proving especially ...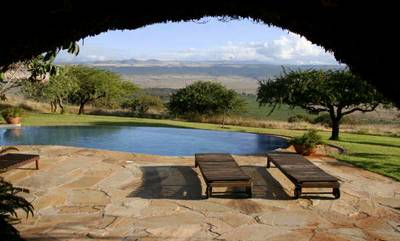 5 / 21
Kenya (Bush and Beach) - Why: Who doesn't want to see wild animals in their natural habitat up close? This beautiful country on the eastern coast of Africa has city, safari (bush) and beach locales, not to mention culture through the roof via the Masai warrior dance ceremonies and Mt. Kilimanjaro. Plus, for those who border-hop, Tanzania and Zanzibar can happen. How: Flying to Africa from America always seems pricey, but for those who are patient and poised, a ticket can be found into Nairobi for under $1,000 R/T. Sign up for email blasts from the various travel tickers on the Web. To do: Many travel agencies arrange "bush & beach" tours. Skip these bookings, which cost thousands of dollars, and "Do-It-Yourself." Stay in the capital city of Nairobi, book a 7-day safari to see lions, giraffes and rhinos and then head over to Lamu or Mombasa for the ultimate ...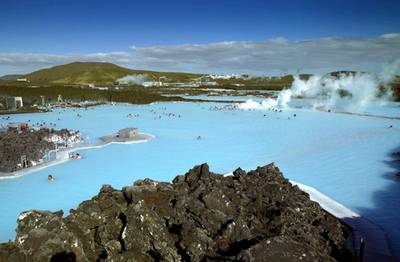 6 / 21
Reykjavík, Iceland - Why: Iceland is a natural gem; it's a different kind of wilderness. Seeing the Northern Lights in all of its amazement is enough of a reason to visit.  How: Iceland Air offers a free stopover when flying to or from any destination in Europe. As they say on their website, it's basically a 2-for-1 deal. They also have flights from Boston, New York and Seattle year round in all-inclusive packages.  To do: With glaciers, whales sightings, vodka distilleries, a bumping nightlife and a world-renowned spa system, there's never a short supply of activities. If there has to be only one "to do" activity then it's the Blue Lagoon, a naturally–heated seawater pool.  Stay: Hang out close to Grindavík, which is where the lagoon is located. Rent a car to have mobile access to most of the tiny island.  When: October-to-April prices dro...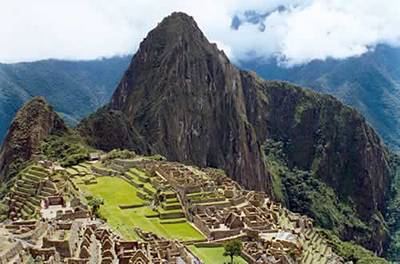 7 / 21
Machu Picchu, Peru - Why: Older than most, this granddaddy country of culture has mountains, beaches, rivers, parties and amazing Pisco Sours, a drink named after one of their cities. How: Lately Peru has been having flight deals, with numbers in the $600 range. Websites will sometimes have flash deals on Peru so stay connected. To do: Machu Picchu. Cusco. Lima. Peru hugs the Pacific Ocean so there's good beach, amazing seafood and hiking for the adventurer. Hit up the club Mama Africa for a good two-step. Stay: It's best to stay within centrally-located places for personal safety.  When: Peru's seasons are opposite the U.S. but they really only have two weather conditions: wet and dry. May and October are good months, but June through September are the best times for sunny skies and hiking the Inca Trail. (Photo: The Peru Tourism Board)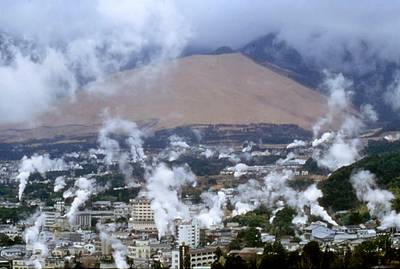 8 / 21
Beppu Hot Springs, Japan - Why: The Japanese work hard but pamper harder. Volcanoes that ooze steam up from the streets and naturally heat the town's mineral waters surround this tiny city in the Oita Prefecture. How: Since Japan's deadly 8.9 earthquake and tsunami earlier this year, flights have dipped to as low as $600 U.S. to Tokyo. Book a flight to the big city, then jet south on the Shinkansen, Japan's bullet train. To do: Visit inexpensive onsens, including mud baths and Ichinoide Kaikan, a mountaintop onsen overlooking the city, for only $15. Bathing is free when ordering from the menu and the chef cooks while patrons swim. Definitely visit their famous hot spring called The Hells. Stay: Most accommodations in Japan are notoriously small. This shouldn't matter since its hot springs are the main focus. Room rates, depending on location and sexiness, can range ...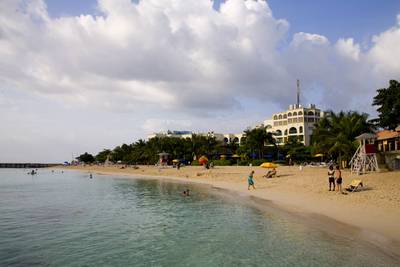 9 / 21
Jamaica - Why: From Blue Mountain coffee to Bob Marley to Dancehall, Jamaica produces some of the best imports in the world. How: The riddim-heavy island is only a four-hour flight from New York City. Tickets usually hover around $600 R/T. To do: Climb Dunn's River, fly off a cliff into the Caribbean Sea, jet ski, whine up to live reggae or eat some of the best food in the Caribbean all day long. Stay: Cliffside accommodations in Negril are romantic and sexy. Some can be booked for as low as $80/night, especially if the booking is locked down in advance. When: The high season (December-April) is really high, with hotel rates jumping 60% higher than normal. Hurricane season rolls through from July to November and can be ferocious. Go between April and August when prices drop 20%.  (Photo: The Jamaica Tourist Board)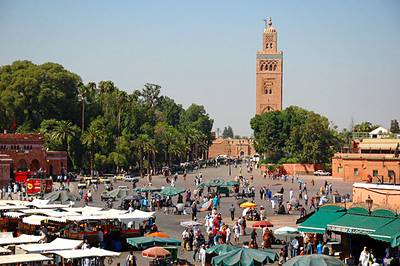 10 / 21
Marrakech, Morocco - Why: Don't let 2010's Sex and the City 2 be your reference point. Morocco is where the Middle East meets Africa. It screams ancient-yet-exotic and is the go-to spot for French-speaking tourists far and wide.  How: Flying to Marrakesh is easy and cheap when departing from Europe. The continent's Easy Jet airline has direct flights from several European locations, France and England included, for under $200.  To do: Getting bathed and massaged at a hammam, a traditional Middle Eastern bath, can make you feel pampered like a baby. Shopping for rugs and leather goods made out of camel skin can make you feel like a "star." Or, booking a tour through the Sahara Dessert on the back of a camel will make you feel adventurous.  Stay: Five-star resorts with huge pools and golf courses can be a reality for $150/night.  Whe...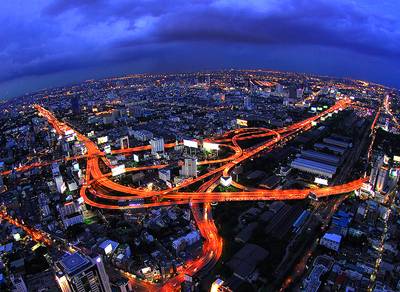 11 / 21
Thailand - Why: The Hangover: Part 2 gave Bangkok a huge spotlight on how its residents party hard. But the capital city and others also offer amazing temples, cheap massages, beaches and food. How: Flights can cost between $1200 and $1500 from the U.S. To do: Visit the temple city of Wat Pho and its huge Reclining Buddha, and get an hour of Thai massage for under $10. Ride elephants and trek through the city in motorized tuk tuks. Then head south to Phuket by train for some of the world's best beaches. Stay: Hotels in Bangkok are plentiful. With the exchange rate being $30 USD to the Thai Baht, Thailand's currency, prices are always affordable. When: Thailand is always warm but steer clear of the holidays and New Year's when flights and hotel rates soar. (Photo: The Tourism Authority of Thailand)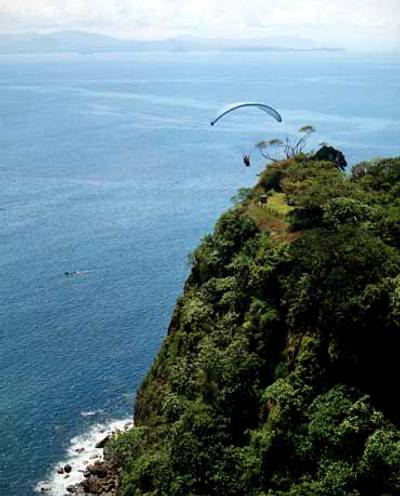 12 / 21
Costa Rica - Why: Costa Rica is inexpensive, lush with forests and far enough away, in Central America, that it feels new and different for North American travelers. How: Plane tickets from New York City cost about $600. This is cheap, considering the joys to be found once settled in the country. To do: Rent a car first for necessary freedom of movement. Then choose a body of water to enjoy — Costa Rica's west side faces the Pacific Ocean and the east, the Caribbean Sea. Definitely ride a zip-line, go horseback riding and visit a hot spring. Stay: The Caribbean Ocean side of Costa Rica hosts black sand beaches and popping cultural attractions. Rooms at resorts can be found for $250/night, with complimentary airport transportation included. When: It's a tropical rain forest, so expect rainy weather except during the months of November through April. This is also...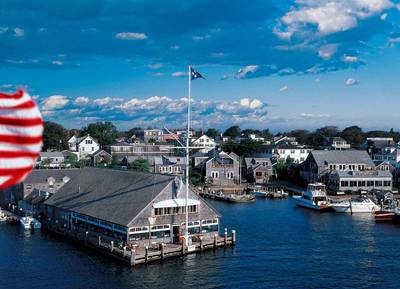 13 / 21
Martha's Vineyard - Why: This posh enclave of a community, used by President Obama as his most recent family vacation spot, is always popping with celebrities like Diddy, Jay-Z and his wife, Beyoncé. It's mad exclusive, with only six towns to its name. How: The Vineyard can be reached by ferry, plane to Providence Airport, or train. To do: Beach, bike, golf, shop, eat (the Vineyard is legendary for seafood) or boat. Peep their website for a calendar of events, which usually highlights free activities such as yoga on the beach and art exhibitions. Stay: Sitting off the coast of Massachusetts's Cape Cod, every location on the Vineyard seems perfect. Book a room with a verandah and garden that's walking distance to the beach in Oak Bluff, starting at $115. When: Hotels, inns and B&B's may offer discounts in the spring, fall and winter seasons. (Photo: Mar...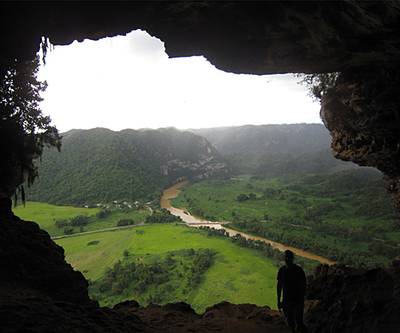 14 / 21
Puerto Rico - Why: This Commonwealth island is close and can easily feel like home. It's beautiful, and a lot of the citizens either come from New York or still have family there. How: Booking a package deal for air and hotel will ease any headaches that may arise from doing separate searches. Plus, it's cheaper. To do: Completely underrated and just off the main island's eastern coast, Vieques has gone from hosting a Naval base in 2003 to becoming a hot-spot travel destination, with white sand beaches, a bioluminescent bay and coral reefs. Stay: Resort packages are cheaper than booking separately. It's possible to find all-inclusive deals — with air travel — for 4 nights for $500. When: Like most islands in the Caribbean, hurricane season is always an issue, especially in August. Avoid this particular month, but look for accommodations anytime during the more-...
15 / 21
Vancouver, British Columbia, Canada - Why: Lots of nature equals lots of beauty. Vancouver BC sits between the Coastal Mountains and the Pacific Ocean.  How: Getting there is even a good time. Air Canada flies from anywhere and a couple of companies have daily scheduled "float plane" services. From Seattle, it's about a 3-hour drive.  To do: Vancouver BC has theaters, beaches and spas. Not afraid of heights? Go for a ride in one of Hell's Gate Airtram's 25-passenger cabins. It soars above Hell's Gate fishways, along the Fraser River where, once a year, two million sockeye salmon journey to their spawning grounds.    Stay: Believe it or not, a room overlooking the ocean starts, on average, around $119, and may be pet-friendly for your feline or favorite Fido.  When: Year-round, temperatures hover between 40 and 65 degrees....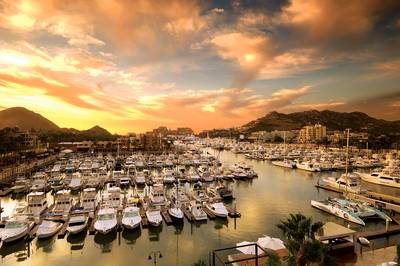 16 / 21
Cabo San Lucas, Mexico - Why: It's sexy and far away from the Spring Breakers that it offers grownfolk good-time fun. How: A 4-day all-inclusive package, with loft accommodations and airfare included, can be found for under $800 per person. Travelers can get 5-star package deals for $1,000. This makes more sense as hotels can run $600 a night.  To do: Take a catamaran tour to Land's End during the sunset, when walruses step out to graze. Party hard in the city's most famous club Cabo Wabo or the sexy Nikki Beach Los Cabos. Get adventurous and ride ATVs through the dessert and over beach sand dunes for about $100. Stay: Resorts, resorts, resorts. If the vacation is booked as a package, the trip is all-covered. When: On average year-round, Cabo drops no lower than 60 and peaks no higher than 95 degrees. Storms are known to hit late in the summer months. To b...
17 / 21
Italy - Why: The European debt crisis has shaken most countries on the continent, including idyllic Italy, making traveling there incredibly affordable. Plus, every city in this historic country is worth seeing for their coliseums, gelato, gondola rides and pasta. How: Virgin Airlines offers amazing Italian vacation packages and tours. To do: Visit the grand old architecture in Rome. Eat amazing pizza in Naples. Get romantic on the gondolas in Venice, or people-watch in Florence. Stay: Book a trip to Rome and stay in a 4-star hotel across from the Coliseum for about $1,300 per person, including air and airport transfers for 7 days. Or, lock in an independent tour, which includes flights and airport transfers, rail tickets and 3-star hotels in Venice, Florence and Rome, for a little under $1,500 per person. When: The end of fall is a great time to go because it'...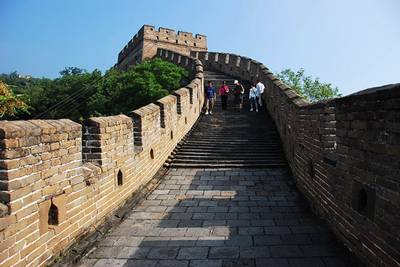 18 / 21
Beijing, China - Why: The 2010 Olympics reminded everyone why Beijing is so amazing. From the Princess Palace to the pulled noodles, Beijing is always "a trip to remember." How: China's not cheap to fly to, but its extremely cheap once there. If a traveler is not afraid of the winter, some travel agencies offer hugely discounted prices during the cold months for less than a $1000, with air, hotel and tours included. To do: Remember Beyoncé filming herself whizzing through a tunnel along the Great Wall? It really is that stunning. Visit one of the world's Seven Wonders for a very low price and then head out dining for some of the best Peking duck ever. Soak up the culture at Tiananmen Square and learn about China's former ruler at Mao's Mausoleum. Stay: Beijing is one of the biggest cities in the world and their subway makes traveling through the capital br...
19 / 21
Anguilla - Why: Beyoncé and Jay-Z may have a love affair with Paris, but they've graced the beautiful British West Indies island of Anguilla with their presence, as well. Plus, island-hopping from Anguilla is easy. How: This charming island is so low-key that there were no direct flights from the U.S. for several years. Today, however, flyers can book one — starting around $850 — direct from New York. To do: This is the place of pure relaxation. Enjoy the soft white sand and friendly folks on the island, or put some sneakers on and play some golf or tennis, or hit a trail or two for a hike. Stay: Rental villas can cost an arm and a leg but, if booked at the right time, they are affordable and the most romantic option for couples. When: Go during the summer, when rates are half of what they would normally be during the winter months. This past May, a one-bedroom...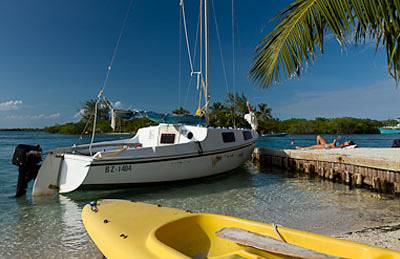 20 / 21
Belize - Why: This Central American country has ancient ruins, lots of sun, breathtaking beaches and rain forests, plus some of the most diverse citizenry in one place. How: Only two hours away by air from the U.S., with direct flights, Belize is accessible via land or sea, as well. Fly into the capital of Belize City before catching either a car or puddle jumper to the final destination. To do: Zip-line through the forest, swim in the Great Blue Hole, hike up Mayan ruins or just chill and savor the taste of well-seasoned seafood. Stay: From practically anywhere in the country one can find culture and marine life. Head to the coast, where rooms can go as low as $30/night. (Photo: Belize Tourism Board)
21 / 21
Crete, Greece - Why: Scenic beauty in a location not many non-Greeks travel to, Crete, the country's largest island, has mountains, caves and isolated coves, beaches, and Europe's only locale with palm trees.  How: If the airlines weren't allowed to rip passengers off, flights would probably cost under $500. But, since this isn't the case, added taxes hike the fare up to $1,000. Want to see Athens on the mainland? Book a flight for under $900 and then ferry over to Crete for $125.  To do: Swim with fish, visit caves, eat authentic Greek food, party or participate in a one-day tour to the Samariá Gorge for $80.  Stay: Besides all of the beauty the big island already offers, cheap accommodations are another added advantage. Four-star hotels with pools near beaches can start around $100/night.   When: May and June and September to December...