Life & Times of Lauryn Hill
Happy birthday, L-Boogie!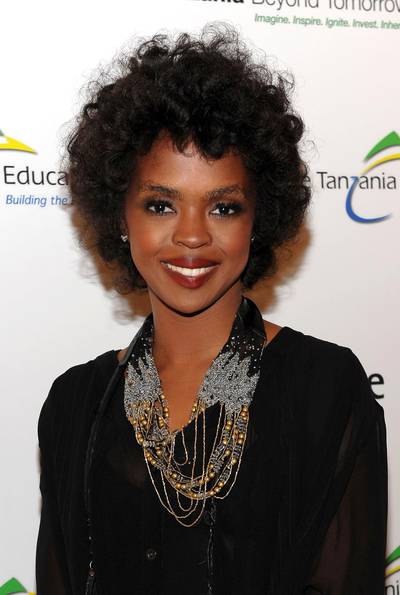 1 / 12
Happy 39h Birthday, Lauryn! - One of our favorite female emcees, Lauryn Hill, turns 39 today and we decided to take a look back at her career highlights. From the Fugees to her most recent sold-out performance at Club Nokia in Los Angeles earlier this month, we celebrate the illustrious Ms. Hill. We're also saying a little prayer that she'll finally be releasing a new project this year since getting back in the studio and signing a new $1 million contract with Sony last year.(Photo by Dimitrios Kambouris/Getty Images for The United Republic of Tanzania)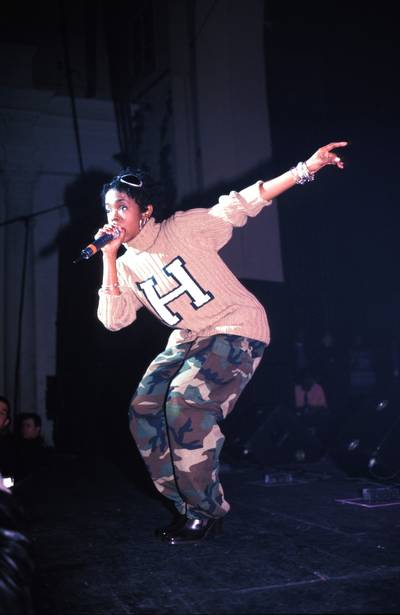 2 / 12
Rookie In The Game - Lauryn Hill's childhood was surrounded by music. Her parents often played Motown records, sang and played the piano and her older brother took on several instruments. In 1988, she appeared as an Amateur Night contestant on It's Showtime at the Apollo, where she sang a rendition of Smokey Robinson's "Who's Lovin' You?" After a stint at Columbia University, the New Jersey native decided to drop out and pursue an entertainment career.(Photo by Mick Hutson/Getty)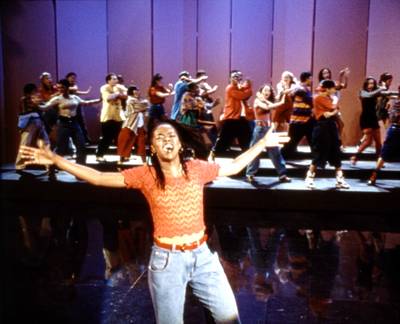 3 / 12
Class Act - Lauryn Hill began acting at an early age and appeared in soap operas (As the World Turns), plays and a number of films, but she grabbed the nation's attention in Sister Act 2: Back in the Habit as the "Joyful, Joyful" power performer Rita Louise Watson alongside screen veteran Whoopi Goldberg.(Photo: Courtesy Buena Vista Pictures/Everett Collection)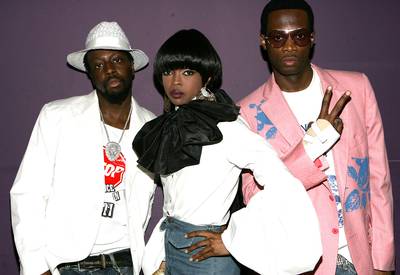 4 / 12
As We Enter - The Refugee Camp started after Prakazrel "Pras" Michel, Lauryn Hill and Michel's cousin, Wyclef Jean, banded together to create a music group. Hill began turning her poetry into rap lyrics and quickly became the star of the musical threesome. The group released their debut album Blunted on Reality in 1994.(Photo by Frank Micelotta/Getty Images)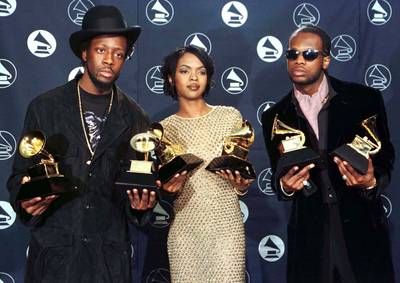 5 / 12
Popular Demand - The Fugees' first album Blunted on Reality experienced moderate success, but their sophomore LP, The Score, was a multiplatinum success that won the group a Grammy Award for Best Rap Album and another trophy for their single, "Killing Me Softly."(Photo: REUTERS NEWS PICTURE SERVICE PHOTO BY JEFF CHRISTENSEN/Landov)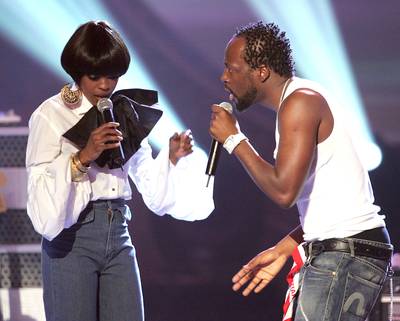 6 / 12
Bad Romance - Lauryn Hill and Wyclef Jean had a tumultuous relationship for most of the group's early years. As tension between Hill and Jean grew, insiders say it lead to problems that affected their musical chemistry.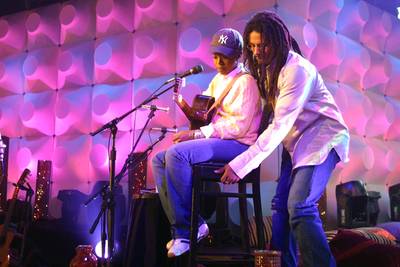 7 / 12
Changes - At the height of the Fugees fame, Lauryn Hill gave birth to her first child, Zion David-Nesta Marley, in August 1997. The singer/rapper then settled into a relationship with Rohan Marley, the child's father, as she embarked on a solo career that would halt future plans with the Fugees.(Photo by Scott Gries/ImageDirect)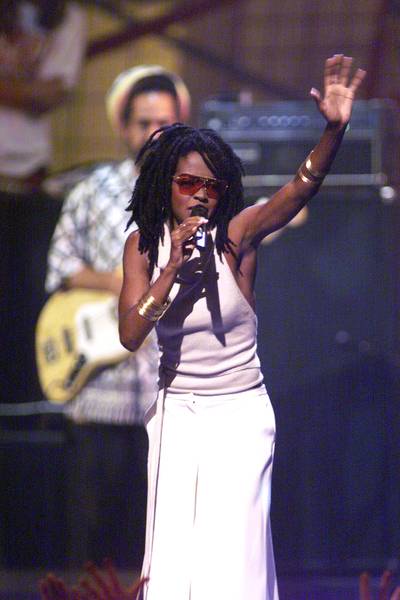 8 / 12
One Mic - In 1998, Lauryn Hill launched her solo career with the critically acclaimed album The Miseducation of Lauryn Hill. The album was a complete hit thanks to smash singles "Ex-Factor," "Lost Ones," and "Doo Wop (That Thing)." The LP earned the singer five Grammy Awards, including "Album of the Year" and "Best New Artist" and sold over 7 million copies.(Photo by Frank Micelotta/ImageDirect)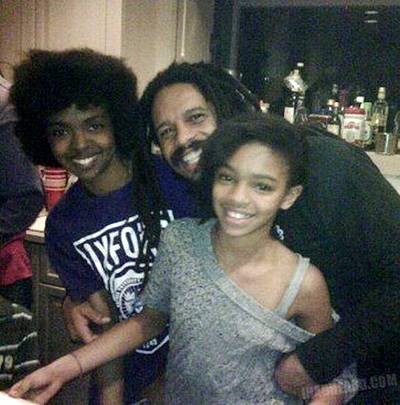 9 / 12
Family Affair - Following the mega success of her solo debut, Lauryn Hill settled into motherhood raising six children, Zion David-Nesta, Selah, Joshua, John and Sarah, with Rohan Marley and one son with a different man, named Marley. Here Hill and Rohan are pictured with daughter Selah, who has launched her career as a model.(Photo: Selah Marley/Twitpic)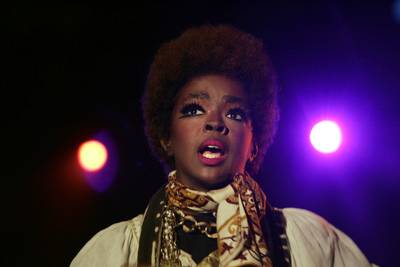 10 / 12
Strange Things - Lauryn Hill eventually became disenchanted with the industry and slipped away from the public eye. She stopped giving interviews, watching television and listening to music. After firing her management team, she took on a spiritual adviser that some claimed resembled a cult leader and was the cause of her questionable behavior at shows where she would arrive late to performances.(Photo: Yonathan Weitzman/Landov)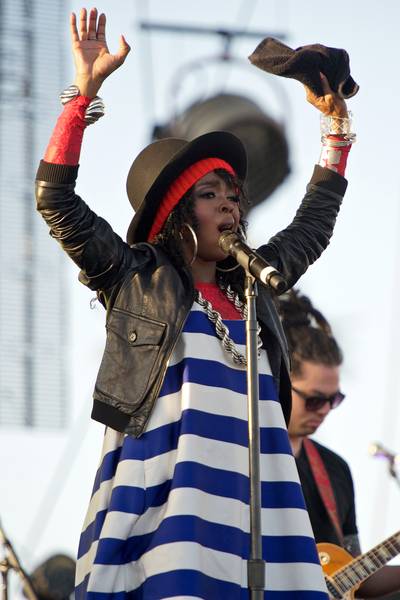 11 / 12
Back in the Mix - Lauryn Hill re-emerged onto the scene in 2010, performing songs from her solo album and the Fugees days in festivals and charity events. She performed at the Coachella Valley Music Festival in 2011 and added more dates to her "Moving Target: Extended Intimate Playdate Series" tour. She made her first nationally televised appearance in years on The Jimmy Fallon Show.(Photo by Jesse Lirola/PictureGroup)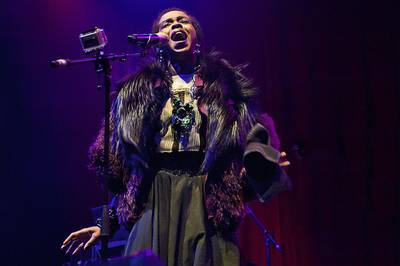 12 / 12
Musical Icon - L-Boogie had a few issues with the IRS and plead guilty in 2012 to not paying taxes on more than $1.5 million earned from 2005 to 2007. In 2013, she served a three month prison sentence for the charges. That year she also signed a $1 million deal with Sony to help pay off the taxes. Under the agreement, a new album should be coming soon and Lauryn seems to back on her groove as she's been touring heavily as of late and rocked the Coachella Music Festival earlier this month. (Photo by Nigel Waldron/WireImage)