Home Run! See The $1.4 Million Engagement Ring Alex Rodriguez Proposed To Jennifer Lopez With
The proof is in the bling!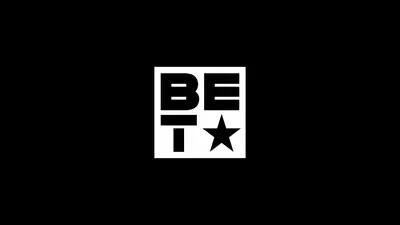 1 / 44
Jennifer Lopez - "she said yes ♥️" The day has finally come that we are getting a J-Rod wedding! Alex Rodriguez proposed to his longtime love, Jennifer Lopez, with a big 'ole 15-carat emerald cut, diamond ring. According to the US Weekly, the ring is estimated at about $1.4 million.  Jennifer Lopez
Photo Not Available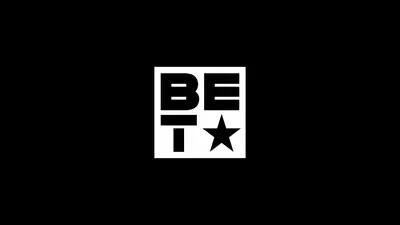 2 / 44
Miyana (Marques Houston's Fiancé) - "Today I said 'yes' to my Bestfriend. I said yes to a new beginning. I said yes to my spiritual head. I said yes to loving you forever and forever baby. I am so blessed to have you and to be yours FOREVER. These past months have been the best months of my life. I wouldn't have wanted to spend them with anyone else or any other way. I love you so much and I promise to always be the best for Jehovah and for you . You deserve the best and it's my goal to give you that. I cant wait to marry you . - your fiancé" Miyana
Photo Not Available
3 / 44
Issa Rae - Okay, so we've got some questions Issa! The 'Insecure' creator and actress took to her Instagram stories to show off her cruelty-free glam. While she looked real good, the Internet can't help but notice the bling she's rocking on her left ring finger.  theybf_daily via Issa Rae
Photo by @theybf_daily via Instagram
4 / 44
Kylie Jenner - Kylie Jenner and Travis Scott have been displaying their love to the world va Instagram, but have kept the more intamite details of their relationship pretty private. However on Super Bowl Sunday, she has left everyone wondering whether they are engaged after sporting a huge ring on her ring finger. Will #Trylie be dropping a surprise wedding video on YouTube much like they did for thier daughter, Stormi's birth? Hmm... blackinstalove_ via Travis Scott
Photo by @blackinstalove_ via Instagram
5 / 44
Tammy and Charlie Rivera - "Charlie cried her eyes out when waka turned to her and said : Not only am I vowing to love, honor and respect your mother but I vow the same things to you. Then he gave her a smaller version of my ring with a pink diamond the moment that took my breath away" blackinstalove_/Instagram
Photo by @blackinstalove_ via Instagram
6 / 44
Tammy Rivera - "Jan 21st we will be married for 5 years! We always said if we survive 5 years we will do the whole traditional ceremony, The Rings, The wedding, The Dress THE WHOLE SHEBANG!! So I'm happy to announce we will be having a destination wedding the right way with our mothers by our side on jan 19! Every since I seen the episode of Martin when him and Gina got married on the beach that was my dream wedding" Tammy Rivera
Photo by @charliesangelll via Instagram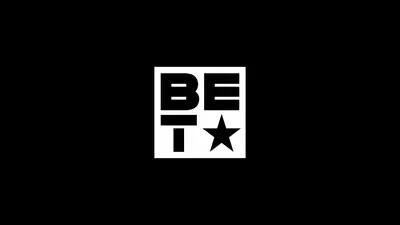 7 / 44
Erica Mena - "I'm absolutely the luckiest woman in the world  A Man who has never been afraid to love me. A MAN who has been here and knows everything I been through. Everything before this- It no longer matters. Wedding date set. To our family and friends- Check your mailbox very soon Custom made and designed by @iamsafaree & @traxnyc  14CTS in Asscher cut Russian cut and a cushion cut center stone diamond - Every single detail was @iamsafaree idea You truly are a KING " Erica Mena
Photo Not Available
8 / 44
Miranda Pak (Terence Howard's Ex-Wife) - "Thank you @benballer @ifandco The Most Gifted Jeweler in The World!!! Valentines coming soon, let's show them how to truly Love your Woman! @jeanneyangstyle get ready this a family affair! @crustaceanbh thank you for making the night extra special.  #bloodisthickerthanwaterbutloveisthegluethatbindsus" Terrence Howard
Photo by @theterrencehoward via Instagram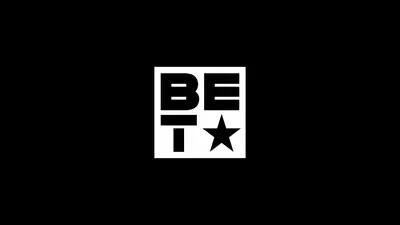 9 / 44
Kimbella Vanderhee - "Good night, literally, What a night to remember!" Kimbella Vanderhee
Photo Not Available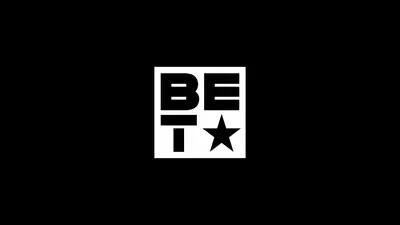 10 / 44
Keke Wyatt - In a TMZ exclusive, Keke Wyatt is opening up about her devasting dviorce last year, which happened when her husband of 7 years decided to leave her for another woman when she was 8 months pregnant and her 2nd born had been diagnosed with cancer. Keke told TMZ that after thinking she would never fall in love again, she rekindled a relationship with her first boyfriend, Zachariah Darring, who she found out had been single and celibate for 6 years praying for a wife. Looks like Keke got her fairytale ending!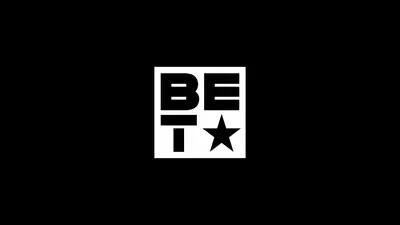 11 / 44
Katie Holmes - Now that Jamie Foxx and his boo Katie Holmes finally out and proud, do we hear wedding bells in the near future? Katie was spotted walking around New Orleans with a big smile while wearing a diamond ring on her left pinky. Do you think she was wearing it on her pinky to throw people off the engagement trail? (Photo: Splash News)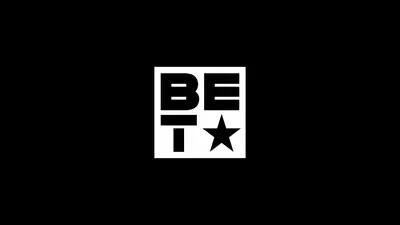 12 / 44
Zoe Kravitz - Sis was engaged this whole time without anyone even saying anything about that big rock on her finger! In her recent interview with Rolling Stone, Zoe Kravitz reveals she's been engaged to her boo, Karl Glusman, for eight months. She was even showing off her ring at this years Met Gala. She told Rolling Stone, "Oh yeah, I'm engaged... I haven't told anyone yet — I mean, I haven't told the world. I wanted to keep it private." Welp, you succedded because we had no idea! (Photo: Jamie McCarthy/Getty Images)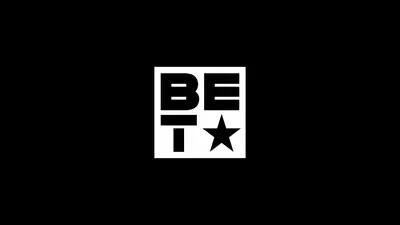 13 / 44
Queen Naija - "I'm blessed @clarencenyc" Queen Naija is feeling her itty, bitty diamond ring. The Youtuber turned R&B singer was gifted what she says to be her first real diamond by her boo and baby daddy, @ClarenceNYC. But the Internet came for her dainty diamond, noting she bought him a Rolex recently. She followed up the ring post with a video of a diamond bracelet, perhaps to silence the trolls? Clarence commented, "Dimaonds for a Diamond, oh and never doubt me silly rabbits.."  Queen Naija
Photo Not Available
14 / 44
Eva Marcille Sterling - "In my All Stars with my All Star #TheSterlings" Eva Marcille
Photo by @evamarcille via Instagram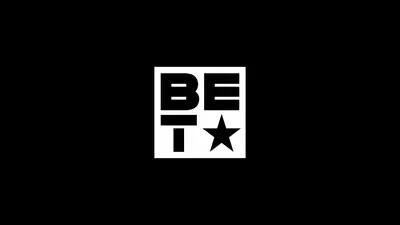 15 / 44
Ariana Grande - ":)" Ariana Grande
Photo Not Available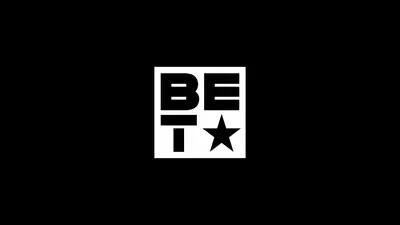 16 / 44
Porsha Williams - "I said YES" Get an even better look at her bling here. Porsha Williams
Photo Not Available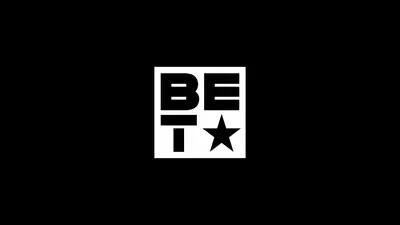 17 / 44
Angela Simmons - Sorry, Yo Gotti, but it looks like another fella beat you to the punch! Angela debuted her flawless oval-cut rock on Instagram. So far, she's kept her fiancé a secret from fans. Any guesses?(Photo: Angela Simmons via Instagram)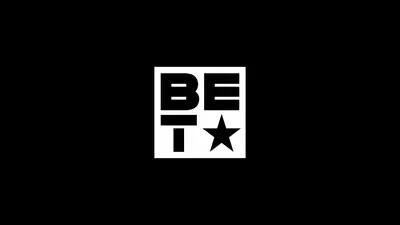 18 / 44
Blac Chyna - Petty Pattys be damned, because ChyRo is heading to the altar! Rob Kardashian locked it down with his lady after just two months of dating, and Chy has the massive diamond solitaire to prove it. We have to say, it's pretty sweet that these two found happiness from what could have been a very messy situation: Chyna has a son with Tyga, who is the boyfriend of Rob's sister Kylie Jenner. (Photo: Blac Chyna via Instagram)
Photo Not Available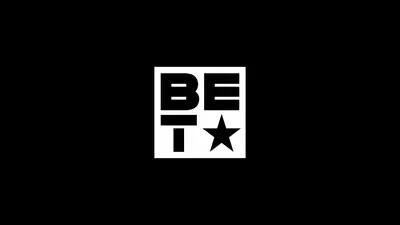 19 / 44
Ciara - With the Indian Ocean glittering behind her, Ciara looked lovely in a flowy La Perla robe as Russell Wilson popped the question after almost a year of celibate dating. The Seattle Seahawks QB posted a video on his Instagram captioned, "She said yes!!! Since Day 1 I knew you were the one. No Greater feeling…#TrueLove @Ciara" as a giddy CiCi bubbled with laughter and happiness. Not sure of the carats on this rock, but we can only imagine judging from its size!(Photos from left: Ciara via Instagram)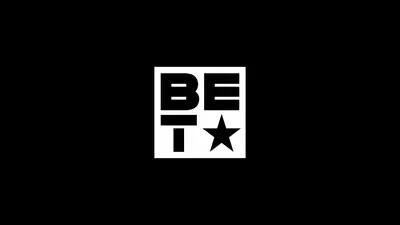 20 / 44
LeToya Luckett - The actress is working not one, but two diamond-encrusted bands! The twin bands appear to be set in gold, with thick baguette diamonds studded all around. She said "yes" to her fiancé, Rob Hill, Sr., in January 2016 after dating for less than a year.(Photos from left: Earl Gibson III/Getty Images, Paras Griffin/WireImage)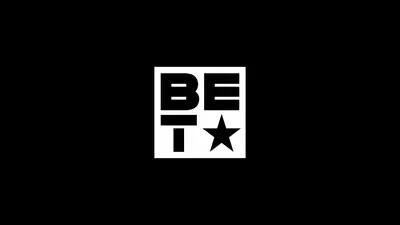 21 / 44
Nazanin Mandi - Did Miguel pop the question? The "Adore" singer's longtime girlfriend flashed a shiny new diamond on that finger on Instagram, drumming up speculation that she and the crooner are indeed engaged. Whether it's true or not (the couple hasn't officially commented), you can't argue with that sizable rock and classy, iced-out band!(Photos from left: Larry Busacca/Getty Images for NARAS, Nazanin Mandi via Instagram)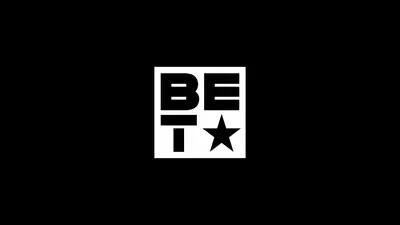 22 / 44
Eva Longoria - This actress is heading back down the aisle! She shared the news on December 12 that her beau, Jose Antonio Baston, had proposed in Dubai. She wrote on Instagram, "Ummmm so this happened….#Engaged #Dubai #Happiness." Her new hardware appears to be an impressive ruby set off with clusters of smaller white diamonds. Very original, indeed! (Photos from left: Gustavo Caballero/Getty Images for Haute Living, Eva Longoria via Instagram)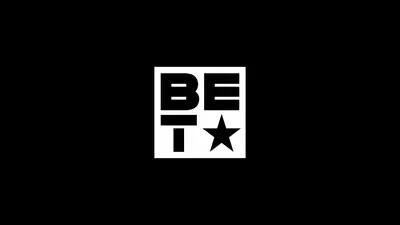 23 / 44
Misty Copeland - The prima ballerina debuted her shiny new rock at Glamour's 25th Anniversary Women of the Year Awards. It appears to be a cushion cut stone flanked by smaller diamonds around the perimeter, with a band embellished with diamonds to match. Her fiancé, Olu Evans, sure knows how to pick 'em!(Photos from left: Splash News, Dimitrios Kambouris/Getty Images for Glamour)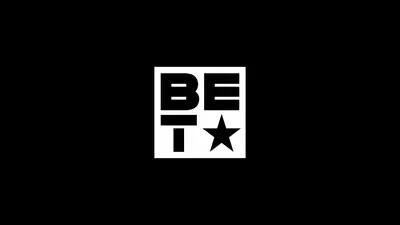 24 / 44
Teyana Taylor and Iman Shumpert - On Nov. 7, the Cleveland Cavaliers baller surprised the "Maybe" singer with a jaw-dropping ruby engagement ring at their baby shower. "Thank You @imanshumpert for putting the color back in my life! I love you so much," she wrote of the sparkler, which sits on a lattice detail gold band encrusted with micropavé diamonds. Their baby girl is due in January.(Photos from left: Jason Merritt/Getty Images, Teyana Taylor via Instagram)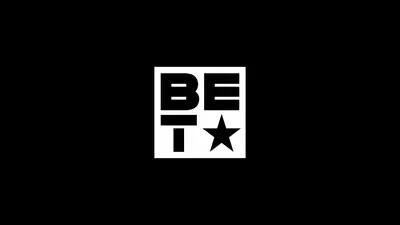 25 / 44
Chrisette Michele - It's a match made in music heaven! The singer said "yes" after her longtime manager, Doug "Biggs" Ellison, got down on one knee on the rooftop of New York City's Jungle City recording studio in late October. Her radiant, oval-shaped diamond is a classic beauty, sitting atop a plain platinum band. (Photos from Left: Frank Mullen/WireImage, Doug Ellison via Instagram)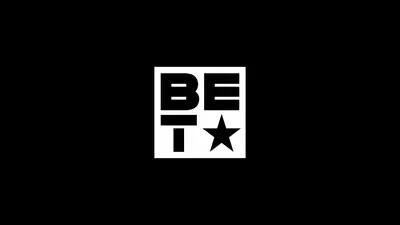 26 / 44
Grace Gealey - Empire's Trai Byers and Grace Gealey's engagement has been under wraps for a minute. But we've caught glimpses of Ms. Boo Boo Kitty's brilliant square-cut diamond on the red carpet, and she finally went public with the news on a recent episode of FABLife. You did good, Trai!(Photos from Left: Paras Griffin/Getty Images, D Dipasupil/Getty Images for Extra)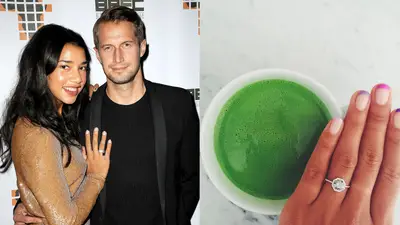 27 / 44
Hannah Bronfman - The DJ/entrepreneur shared her dazzling oval-cut engagement ring from boyfriend Brendan Fallis on Instagram on August 20. We adore the simplicity and the sheer elegance. (Photos from Left: Chance Yeh/FilmMagic, Hannah Bronfman via Instagram)
Photo By
Photos from Left: Chance Yeh/FilmMagic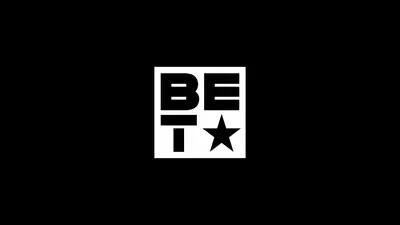 28 / 44
Draya Michele - The Basketball Wives LA star is heading down the aisle! Her longtime beau, Dallas Cowboys cornerback Oscar Scandrick, popped the question on June 18 in Los Angeles with a 6 carat, cushion-cut diamond designed by Jasons of Beverly Hills. Nice! (Photos from Left: David Livingston/Getty Images, Draya Michele via Instagram)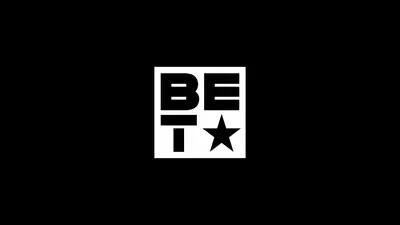 29 / 44
Iggy Azalea - She's so fancy, you already know. And she's got the bling to prove it! Longtime love Nick Young popped the question at his 30th birthday bash on June 1 with this shimmering "10.43-carat ring, consisting of an 8.15-carat fancy intense yellow diamond and a white diamond halo set into white gold," according to People. Young co-designed the piece with jeweler Jason Arasheben of Jason of Beverly Hills. (Photos: Iggy Azalea via Instagram)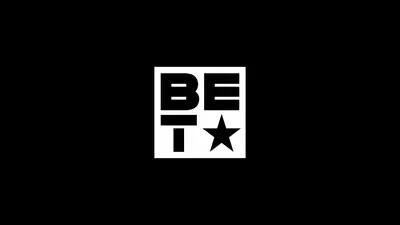 30 / 44
Nicki Minaj - Sheepishly hinting at their couple status for months, it looks like Meek Mill put a ring on it, with her sharing a pic of her new bling on April 15, 2015. Nicki's canary yellow, heart-shaped diamond appears to be at least 14 carats and is surrounded by a double halo of white diamonds. (Photos: Nicki Minaj via Instagram)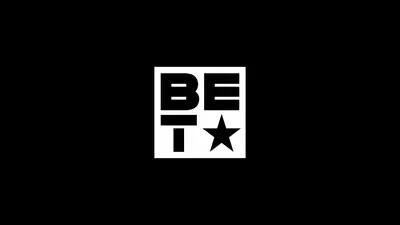 31 / 44
Lady Gaga - Mother Monster is getting hitched! Her longtime beau, Chicago Fire actor Taylor Kinney, proposed on Valentine's Day 2015 with an exquisite heart shaped Lorraine Schwartz diamond with the letters "T <3 S" spelled out in diamonds along the back of the band. "He always called me by my birth name [Stephanie]. Since our very first date. I'm such a happy bride-to-be! I can't stop smiling!!" she writes on Instagram.  (Photos: Lady Gaga via Instagram)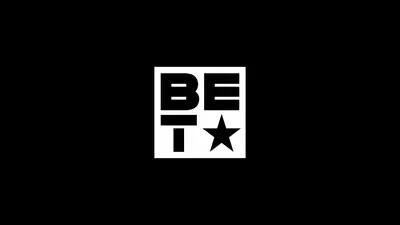 32 / 44
Adrienne Bailon - The Real co-host broke the news in February of her pending nuptials on her show, flashing her sparkler for the first time in front of her fellow co-hosts and fans alike! Fiancé Lenny Santiago, a music executive at Roc Nation and celebrity photographer, did it up with a giant squared rock set on a diamond-studded band. (Photo: Adrienne Bailon via Instagram)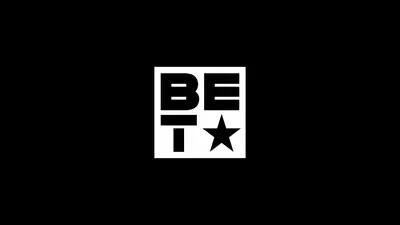 33 / 44
Eniko Parrish - Funny man Kevin Hart's sweet engagement announcement on Instagram says it all: "She said YEEEEESSSSS...... #Happy #MyRib #iF--kingLoveHer" Enaged on August 18, 2014, Eniko Parrish, his girlfriend of five years, is proudly flaunting what appears to be a large center diamond sitting on a band encrusted with smaller diamonds. Lovely! (Photo: Kevin Hart via Instagram)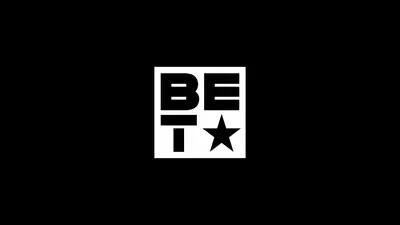 34 / 44
Ashlee Simpson - We can't blame the singer-model for flashing her vintage-inspired sparkler on Twitter after boyfriend Evan Ross popped the question in Hawaii in January 2014. Ross customized a ring from celebrity jeweler Neil Lane's archival collection, according to People, adding a sleeve of smaller diamonds around its 5-carat, marquise-cut center stone and accent rubies. They wed on August 30, 2014.(Photos from left: Ashlee Simpson via Twitter, Courtesy Neil Lane Jewelry)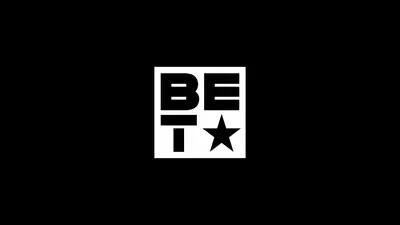 35 / 44
LaToya Jackson - The singer and reality TV star said "yes" to her longtime business partner Jeffré Phillips while vacationing together in Hawaii last August. Sadly, they called off their plans this past February, but here's a closer look at what was: an enormous diamond ring, featuring a 10-carat round center stone and surrounded by another 7.5-carats of diamonds set in a platinum band. (Photos from left: Greg Tidwell/PacificCoastNews, PacificCoastNews)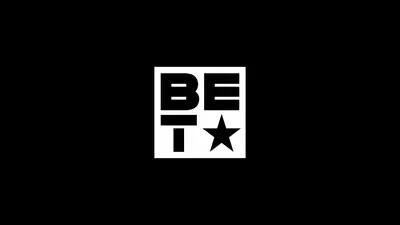 36 / 44
Evelyn Lozada - The Basketball Wives star was suprised on Christmas Eve 2013 with this flawless 14.5-carat diamond engagement ring by her boo, Los Angeles Dodgers star Carl Crawford. Designed by celebrity jeweler Jason of Beverly Hills, the emerald-cut center stone has smaller diamonds around the perimeter and encircling the band. (Photos: Evelyn Lozada via Instagram)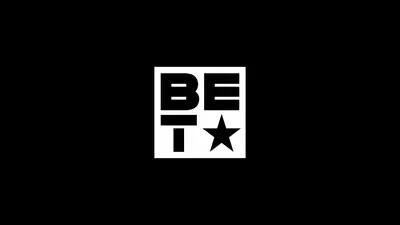 37 / 44
Gabrielle Union - The Being Mary Jane star said "yes" to this jaw-dropping engagement ring from her longtime boyfriend, NBA superstar Dwyane Wade, who proposed on December 21, 2013. The 8.5-carat cushion-cut diamond (valued at $1 million) was designed by top celebrity jeweler Jason of Beverly Hills. They wed on August 30, 2014 in Miami. (Photos from left: Frederick M. Brown/Getty Images, Gabrielle Union via Instagram)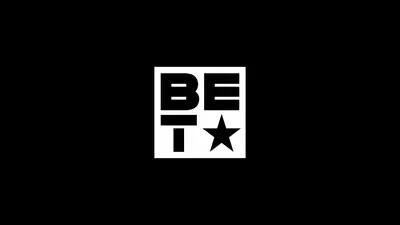 38 / 44
Kelly Rowland - After weeks of speculation, the newly engaged singer confirmed in December 2013 that beau Tim Witherspoon "put a ring on it," flashing her stunning new bling on the Queen Latifah Show. From what we can see, she's working with a huge cushion-cut diamond set on a solid gold band. They made it official in Costa Rica on May 9, 2014. (Photos from left: The Queen Latifah Show/CBS, Cindy Ord/Getty Images for Autism Speaks)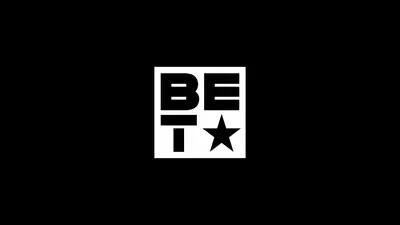 39 / 44
Kim Kardashian - We're hoping the third time's a charm for Kim K., who accepted boyfriend Kanye West's marriage proposal on Oct. 21, 2013 after 18 months of dating and the birth of their daughter, North, in June. Kim is working with a flawless 15-carat diamond ring designed by celebrity jeweler Lorraine Schwartz. They wed in a lavish ceremony in Florence, Italy, on May 24, 2014. (Photos: Clyde Haygood via Instagram)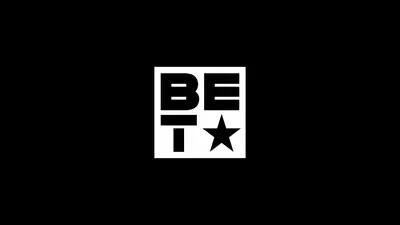 40 / 44
Ciara - Ciara and Future called off their engagement in August 2014, but we still can't help but fawn over her ring. The rapper-producer proposed in October 2013 with a spectacular 15-carat emerald-cut diamond engagement ring. They have a son together. (Photo: Bob Levey/Getty Images for Moet & Chandon, Photo via Instagram Ciara)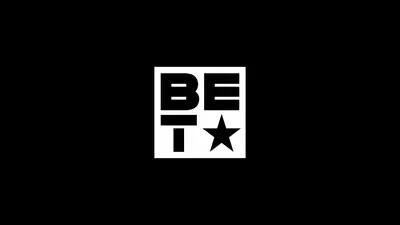 41 / 44
Naya Rivera - The Glee star called it quits with Big Sean (she's now married to actor Ryan Dorsey), but here's a look back at the fabulous rock he gifted her in October 2013. The giant cushion-cut diamond features a halo setting and sits on a thin band that appears to have diamonds all around. (Photo by Alberto E. Rodriguez/Getty Images for Latina Magazine)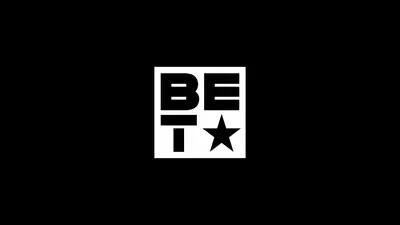 42 / 44
Jennifer Hudson - Take a closer look at Jennifer Hudson's five-carat engagement stunner from David Otunga, gifted in September 2008. Designed by Neil Lane, the ring has a round center stone and a micro-pave split-shank band. (Photo: Allan Bregg / Splash News)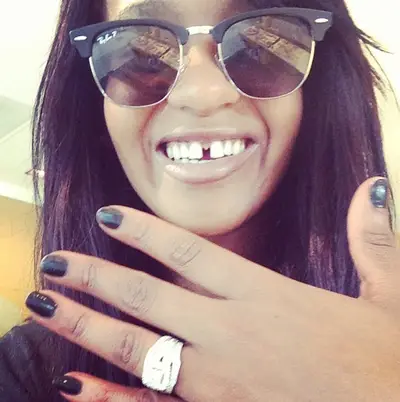 43 / 44
Bobbi Kristina Brown - Bobbi Kristina is clearly proud of the enormous rock Nick Gordon gifted her in July 2013. The couple never legally married, but Gordon has expressed his committment to her throughout her troubling health scare. The sparkler appears to be a princess-cut diamond with smaller diamonds surrounding the perimeter. Two blinged-out wedding bands anchor the look. (Photo: Instagram via Bobbi Kristina)
Photo By
Photo: Instagram via Bobbi Kristina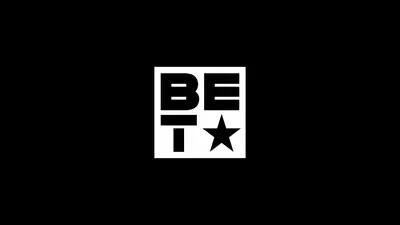 44 / 44
Kerry Washington - The Scandal star married San Francisco 49ers cornerback Nnamdi Asomugh in a secret ceremony on June 24, 2013. Keeping with her timeless style, Kerry's ring looks to be channel set with diamonds all around and is worn alongside a simple gold band. (Photos from left: Paul A. Hebert/Getty Images, AdMedia / Splash News)