2015 Music Matters Grammy Showcase Highlights
Luke James, Mali Music hit the stage with a surprise guest.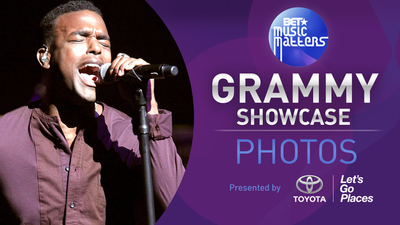 1 / 24
Feelin' It - Respect was the theme for the night as BET's Music Matters program celebrated the Grammy nominations of some of its most esteemed alum. A robust crowd of music lovers packed Beverly Hills hot spot H.O.M.E (House of Music and Entertainment) to see 2015 Grammy-nominated stars Luke James, Mali Music and Antonique Smith showcase their undeniable talents live and direct. While BET Music Matters was proud to offer an intimate platform for these well-respected singers — along with Kierra Sheard, Avery Wilson and surprise guest Jazmine Sullivan — the turnout of more than 400 fans truly exemplified the respect these talented artists have earned. Click on to see all the celebs who were in the building and the show highlights from another night that proves why music matters. Salute!
2 / 24
Strumming on Heart Strings - In 2015 keep an eye out for Avery Wilson. The up-and-coming crooner turned some heads last night with a heart-warming performance.  (Photo: Leon Bennett/Getty Images for BET)
Photo By
Photo: Leon Bennett/Getty Images for BET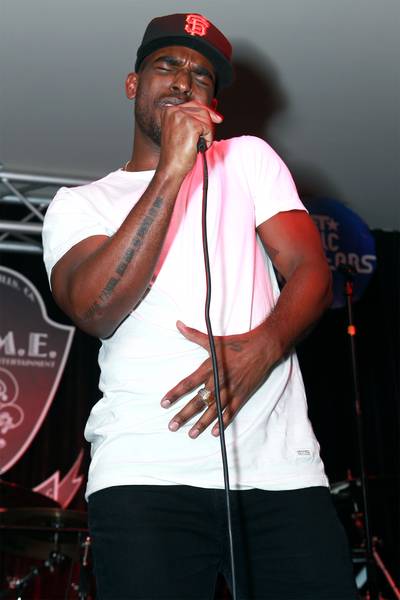 3 / 24
Pure Passion - Fresh off touring the UK with his significant other, Jessie J, Luke James was back home (some pun intended), offering up another soul-stirring performance. James' set included a performance of the 2015 Grammy-nominated (Best R&B Song) single "Options (Wolfjames Version)."  (Photo: Leon Bennett/Getty Images for BET)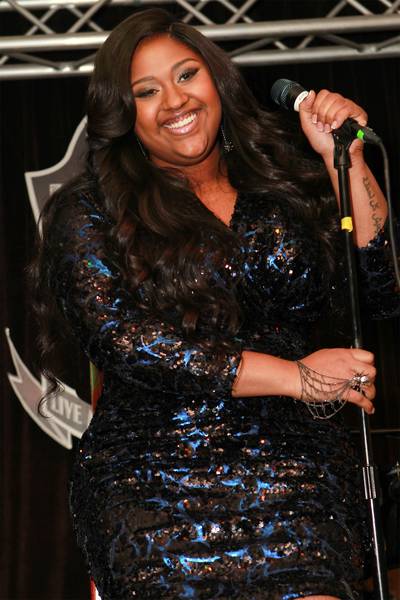 4 / 24
Pop-Up Show - As always, a Music Matters showcase is never complete without a few surprises. The illest surprise for the night came in the form of Philly-born chanteuse Jazmine Sullivan. The RCA Records star performed songs from her latest album, Reality Star.  (Photo: Leon Bennett/Getty Images for BET)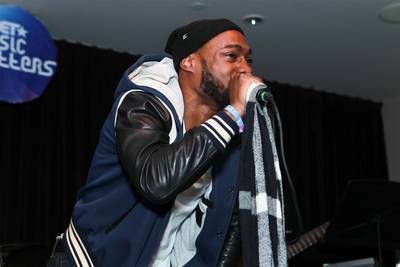 5 / 24
Back at It - Momma, there goes that man. After an epic performance at last year's Music Matters Grammy showcase, Mali Music was back again with more of the same. (Photo: Leon Bennett/Getty Images for BET)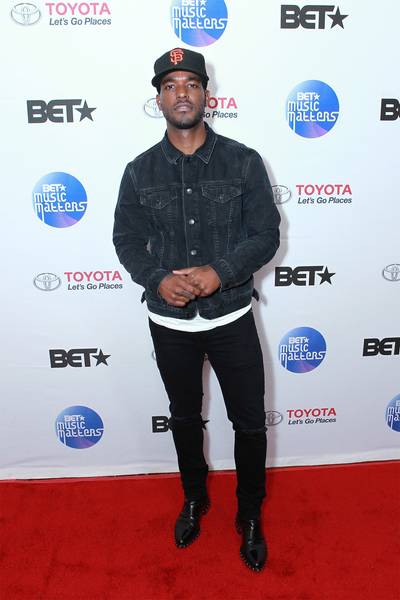 6 / 24
Going Places - Before hitting the stage Luke James hit the red carpet to do some press. James told BET.com that he plans to "party like it's 1999" if he wins the 2015 Grammy for Best R&B Song. He also revealed that he's going try his hand at some acting in 2015. Stay tuned for more on that. (Photo: Leon Bennett/Getty Images for BET)
Photo By
Photo: Leon Bennett/Getty Images for BET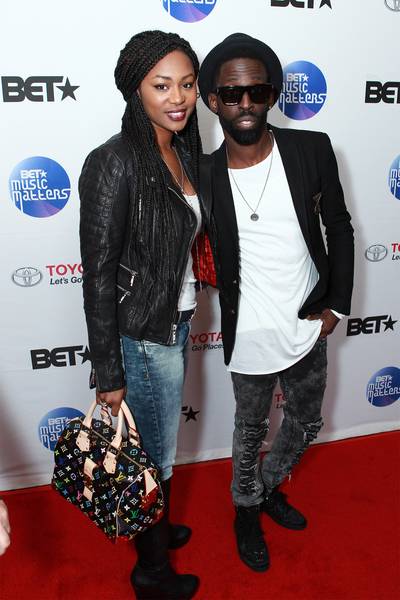 7 / 24
Bring 'Em Out - It's always dope to see artists supporting other artists. Grammy Award winning singer Tye Tribbett was in the building to see his good friend Mali Music hit the stage.  (Photo: Leon Bennett/Getty Images for BET)
Photo By
Photo: Leon Bennett/Getty Images for BET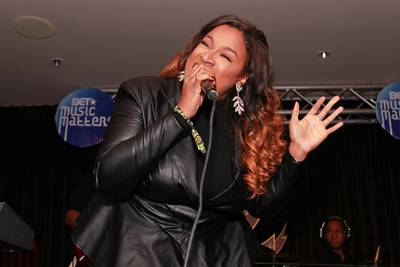 8 / 24
High-Powered - If you haven't seen Kierra Sheard perform live, you need to do so ASAP. Sheard, star of the BET reality show The Sheards, took the audience to church with a powerful vocal performance. (Photo: Leon Bennett/Getty Images for BET)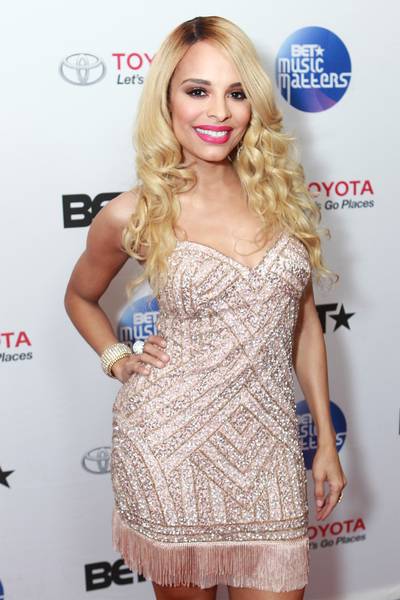 9 / 24
Blonde Bombshell - Before gracing the stage Antonique Smith hit the red carpet at H.O.M.E., flashing that forever-radiant smile. Smith talked to BET.com about feeling "honored" to be at an event celebrating her 2015 Grammy nod. She also revealed plans to drop a new single in the coming month.  (Photo: Leon Bennett/Getty Images for BET)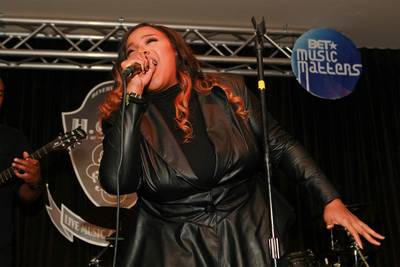 10 / 24
In the Moment - The night was never more intimate than when Kierra Sheard kicked her shoes off mid-set so she could dig deeper into her soul-stirring performance.  (Photo: Leon Bennett/Getty Images for BET)
Photo By
Photo: Leon Bennett/Getty Images for BET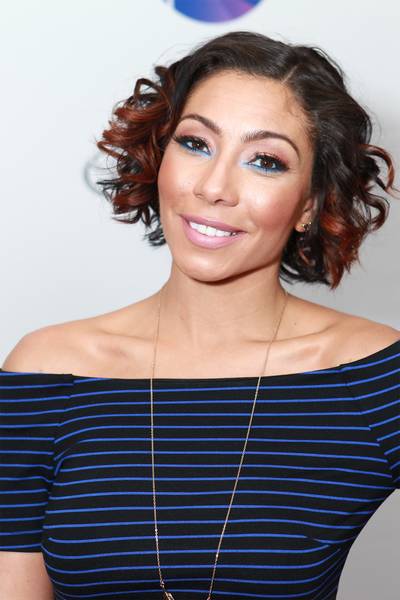 11 / 24
Faithful Supporter - BET Music Matters alum Bridget Kelly stopped by last night to show her respect for the show's honorees.  (Photo: Leon Bennett/Getty Images for BET)
Photo By
Photo: Leon Bennett/Getty Images for BET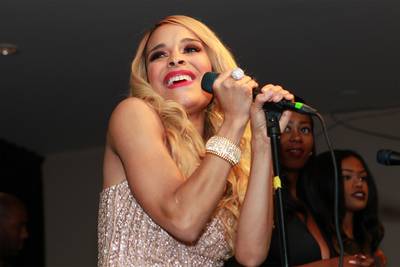 12 / 24
All Smiles - Antonique Smith couldn't hide her joy after the crowd showered her with love during her set.  (Photo: Leon Bennett/Getty Images for BET)
Photo By
Photo: Leon Bennett/Getty Images for BET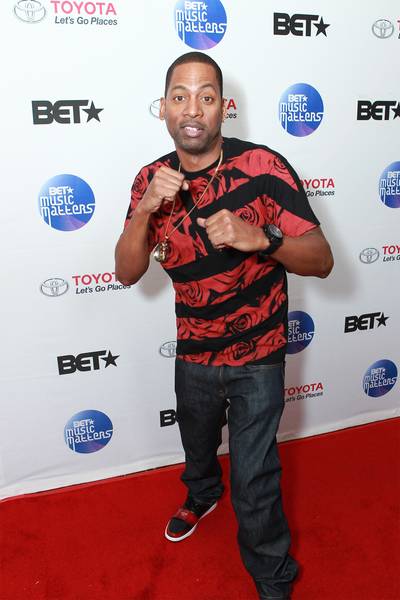 13 / 24
Fun Times - Comedian Tony Rock stopped by to check out some live music and in the process have some fun with the paparazzi. (Photo: Leon Bennett/Getty Images for BET)
Photo By
Photo: Leon Bennett/Getty Images for BET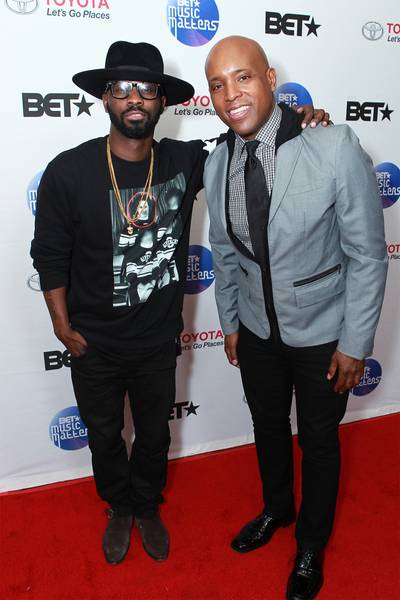 14 / 24
Power Players - Grammy Award winning songwriter/producer Bryan Michael Cox linked up with BET's Senior Director of Music Programming Kelly G. before the show. B. Cox was there to support all the stars of the night, especially his good friend Antonique Smith. (Photo: Leon Bennett/Getty Images for BET)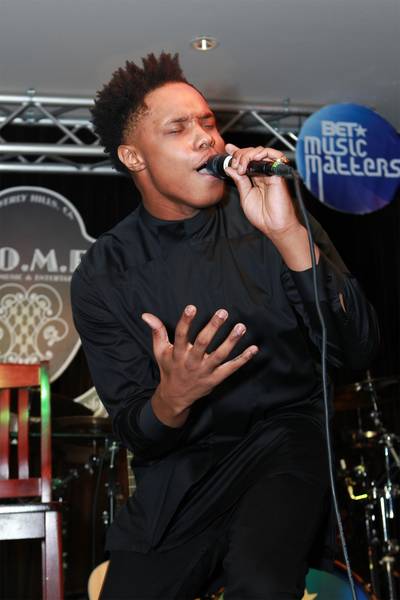 15 / 24
Honorable Mention - While you might not have been in the house last night to catch Avery Wilson, tune in to BET Honors on Monday, Feb. 23 at 9P/8C to see the singer make his BET debut.  (Photo: Leon Bennett/Getty Images for BET)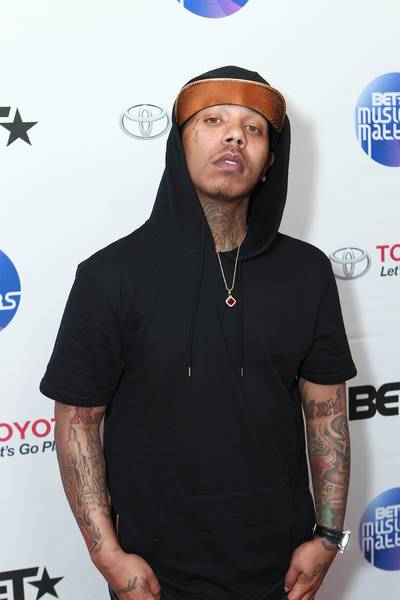 16 / 24
Love & Hip Hop - Rapper/producer Yung Berg was also in attendance at the Music Matters Grammy Showcase last night. The former Love & Hip Hop Hollywood star told BET.com he was in the building because he loves to support new talent. (Photo: Leon Bennett/Getty Images for BET)
Photo By
Photo: Leon Bennett/Getty Images for BET
17 / 24
Like a Boss - You know it's a big night when BET's Chairperson and Chief Executive Officer Debra Lee is in the building. (Photo: Leon Bennett/Getty Images for BET)
Photo By
Photo: Leon Bennett/Getty Images for BET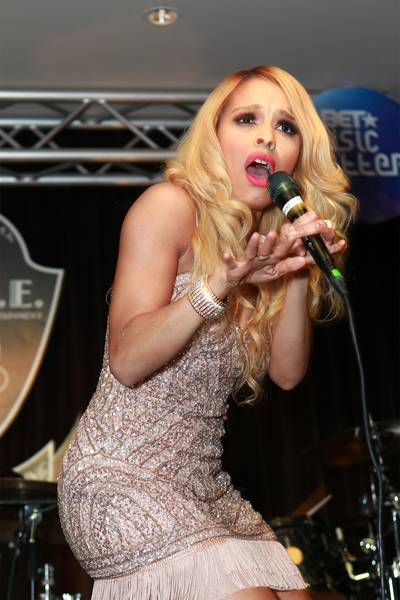 18 / 24
Got It Covered - Along with performing her 2015 Grammy-nominated single "Nobody," Antonique Smith did an impressive cover of Sam Smith's "Stay With Me." (Photo: Leon Bennett/Getty Images for BET)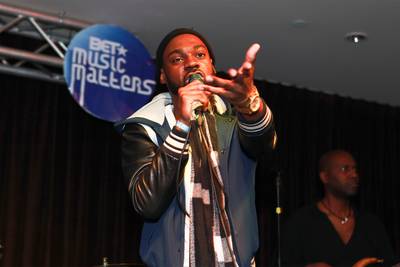 19 / 24
Sending Love Back - A true man of the people, Mali Music halted his set to take a moment to thank his supporters. He credited his 2015 Grammy nod for Urban Contemporary Album (Mali Is...) to his fans.  (Photo: Leon Bennett/Getty Images for BET)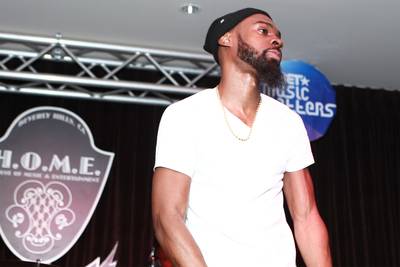 20 / 24
Easy Does It - Mali Music really makes it look easy when he hits the stage. He closed out the show with a stellar set that included crowd-pleasing songs like "Beautiful" and "Fight for You."  (Photo: Leon Bennett/Getty Images for BET)
Photo By
Photo: Leon Bennett/Getty Images for BET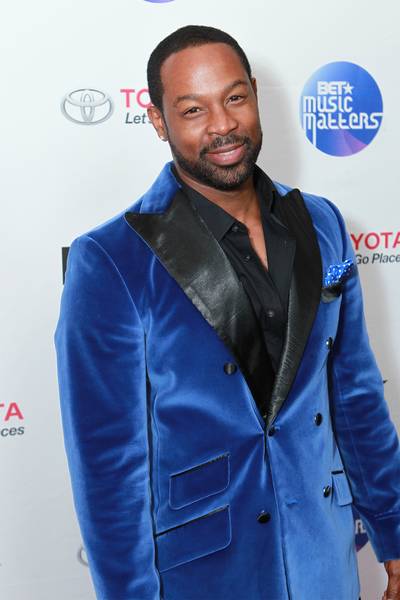 21 / 24
Hot in Here - With all the smooth R&B vibes popping off at H.O.M.E, actor Darrin Dewitt Henson was certainly dressed for the moment. (Photo: Leon Bennett/Getty Images for BET)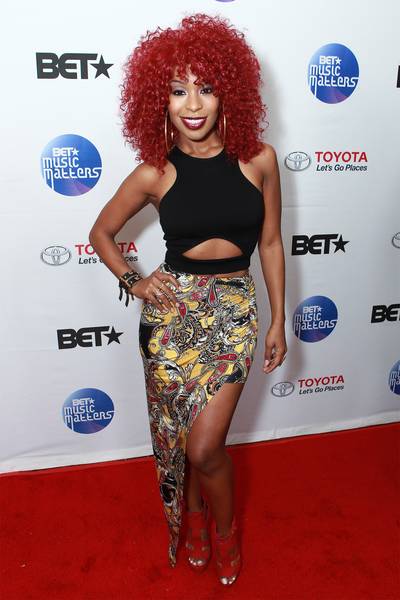 22 / 24
Red Alert - Actress Porscha Coleman made a colorful entrance last night, lighting up the red carpet with her always vibrant style. (Photo: Leon Bennett/Getty Images for BET)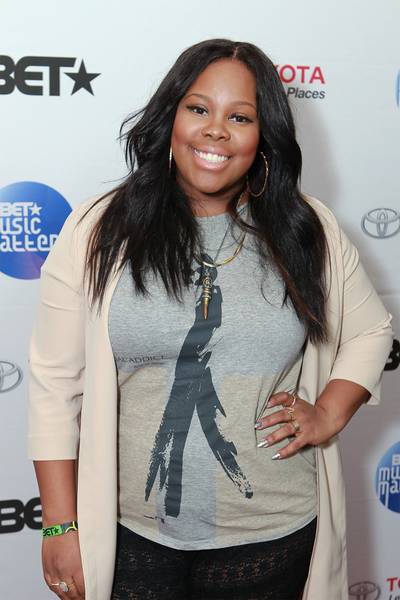 23 / 24
I Like Your Smile - Glee star Amber Riley was just an interested spectator last night, but it's hard for her to keep a low profile with all that talent and a million dollar smile.  (Photo: Leon Bennett/Getty Images for BET)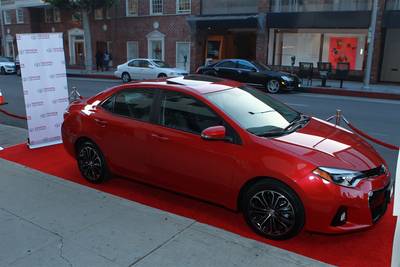 24 / 24
Stylish Arrival - A big thanks to one of our sponsors for the night, Toyota. Thanks to them we made a rather stylish arrival at the 2015 BET Music Matters Grammy Showcase in a spanking new Toyota Corolla. Stay tuned for more from the Music Matters program, because we're going places in 2015. (Photo: Leon Bennett/Getty Images for BET)