Sidney Poitier Remembered: A Look at True Black Excellence
BET.com pays tribute to the iconic actor, activist, and filmmaker.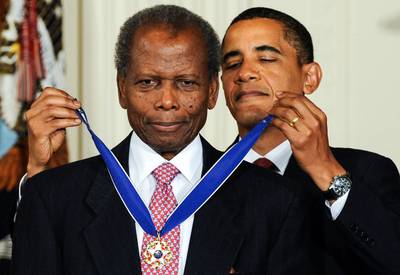 1 / 10
Sidney Poitier receives the Presidential Medal of Freedom from President Barack Obama in 2009.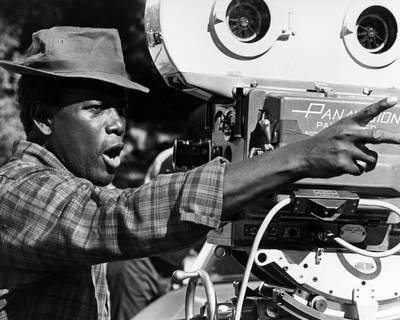 2 / 10
Sidney Poitier, seen here directing 'Uptown Saturday Night' in 1974, was a filmmaker who showed he could adapt to the times.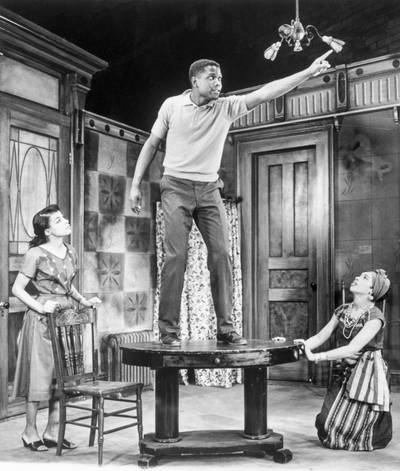 3 / 10
Sidney Poitier captivated audiences in theatres, in addition to the big screen, as seen here on stage for 1959's 'Raisin in the Sun' performance.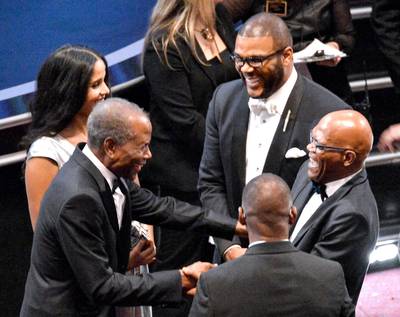 4 / 10
Sidney Poitier was always an ambassador of cool and an inspiration to a legion of Black leading actors and filmmakers.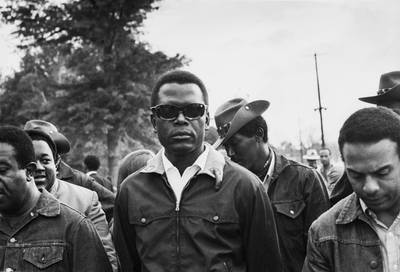 5 / 10
Sidney Poitier walked in his truth and joined others in fighting for equity, equality, and the end of systemic racism.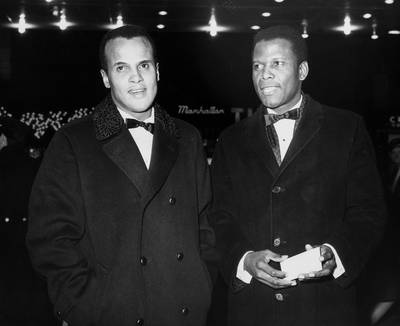 6 / 10
Two titans of stage, screen, and sound — Sidney Poitier and Harry Belafonte blazed a trailer for many to learn from.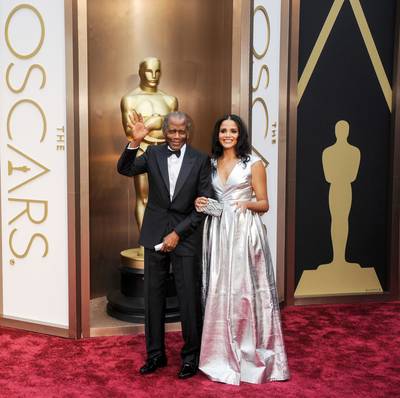 7 / 10
Sidney Poitier was the ultimate #GirlDad and was never too far from his lovely children.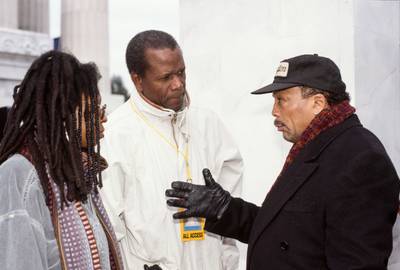 8 / 10
Sidney Poitier's legacy and work led to him breaking open the door for other Black creatives to impact Hollywood.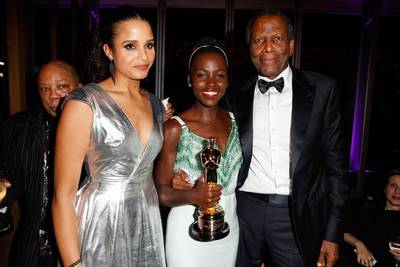 9 / 10
Sidney Poitier, here with Lupita Nyong'o, has always been a beacon of knowledge for today's generation of stars. His words will be sorely missed.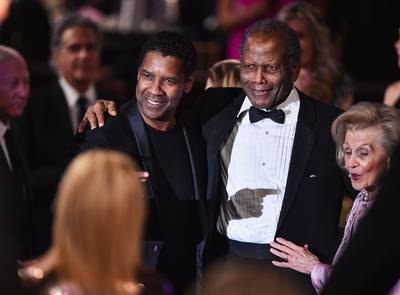 10 / 10
Sidney Poitier and Denzel Washington will forever be linked as history-making Black men of distinction. The former opened the doors for the latter, and by extension, gave us all a look at true Black Excellence.