Debunking Myths on Poverty and Racial Stereotypes
The facts behind food stamps, welfare and more.
1 / 11
The Truth Comes to Light - As much as the 2012 Republican presidential candidates have been trading barbs with each other, some, including Newt Gingrich and Rick Santorum, have been slammed for stereotyping minorities as the largest recipients of public assistance entitlements, such as food stamps and Social Security. The Center for American Progress (CAP) has debunked 10 of the most misleading public assistance stereotypes. Do you agree with their assessment? —Britt Middleton (Photo: Joe Raedle/Getty Images)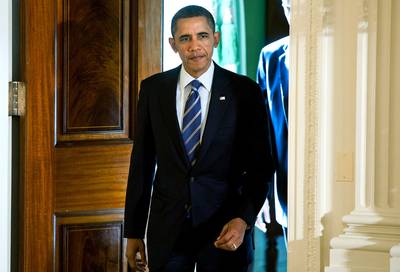 2 / 11
Is President Obama the "Food Stamp President"? - More food stamp recipients were added under President George W. Bush than under President Obama, CAP reports. Under President Bush, the number of food stamp recipients actually rose by nearly 14.7 million, according to recent figures.
3 / 11
Are African-Americans Primary Recipients of Federal Entitlements? - Nearly 40 percent (35.7) of Supplemental Nutrition Assistance Program, or SNAP, recipients are white, compared to African-Americans (22 percent). Forty-three percent of those on Medicaid are white, compared to 22 percent of African-Americans. Medicaid and SNAP are two of the largest public benefit health programs in the nation. (Photo: Scott Olson/Getty Images)
4 / 11
Are People Living in Poverty Unemployed Due to Illness and Inability to Find Work? - According to the U.S. Census Bureau, 56 percent of those who were unemployed in 2010 did not work due to illness, disability, retirement, or an inability to find work. (Photo: Dave Einsel/Getty Images)
5 / 11
Do Americans Receiving Public Benefits Pay for Them? - Thirty-nine percent of Americans receive benefits they paid for through payroll taxes taken out of their own paychecks, according to CAP. (Photo: Matthew Staver/Landov)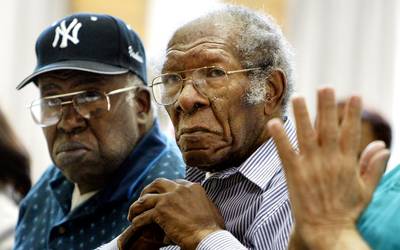 6 / 11
Have Social Security Benefits Saved Many Seniors From Poverty? - "If Social Security were excluded from income, 14 million seniors over the age of 65 would fall into poverty," CAP reported. (Photo: Mario Tama/Getty Images)
7 / 11
Do More African-Americans Live in Poverty Than Any Other Group? - According to the U.S. Census Bureau, in 2010, 31.6 million white Americans lived in poverty, more than any other racial or ethnic group. What about per capita? (Photo: Shashank Bengali/MCT/Landov)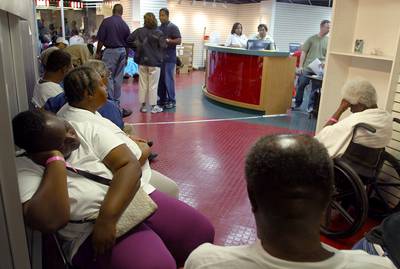 8 / 11
Do Minorities Receive Social Security Benefits for Survival? - CAP reports that 45 percent of all Black beneficiaries and 58 percent of those who don't identify as either Black or white use Social Security for its survivor and disability benefits, and not for its retirement benefits. (Photo: David Portnoy/Getty Images for Stern)
9 / 11
Do Medicaid and other Social Programs Serve the Most Vulnerable? - Two-thirds of Americans living in poverty are not enrolled in Medicaid because single individuals and childless couples are largely excluded from Medicaid coverage, CAP reports. (Photo: Joe Raedle/Getty Images)
10 / 11
Beneficiaries of Public Benefit Programs Are Elderly, Children or Disabled - According to the Center on Budget Policy and Priorities, 75 percent of households receiving food assistance under SNAP have an elderly or disabled person or a child. (Photo: Mario Tama/Getty Images)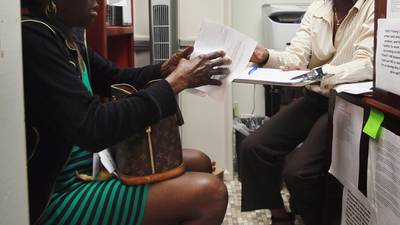 11 / 11
Does the Federal Government Hand Out Checks? - "Only about 10 percent of all federal dollars committed to public benefit programs for low-income Americans are paid in cash, and the majority of cash assistance programs are focused on those who cannot work," according to CAP's report. (Photo: Joe Raedle/Getty Images)