Money Ain't a Thing: When Rappers Give Back
Fame and fortune means philanthropy to these hip-hop stars.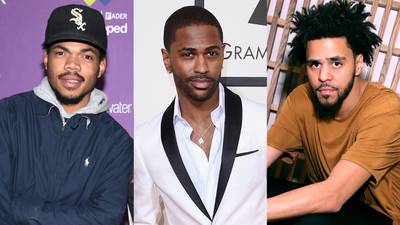 1 / 27
Mo' Charity, Mo' Goodness - Going back to where you started is a must in hip-hop. These rappers don't always go back but they do give back. Take a look at a few MCs and their philanthropic endeavors. — Jon Reyes & Michael Harris(Photos from left: Dave Kotinsky/Getty Images for vitaminwater, Jason Merritt/Getty Images, Neilson Barnard/Getty Images for BALLY)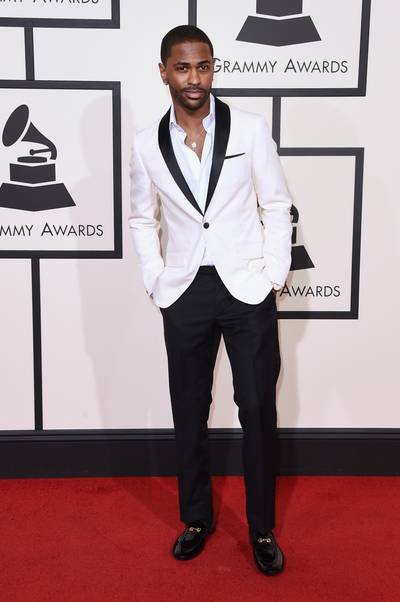 2 / 27
Big Sean - The Detroit rapper does it again, this time giving back with a cause that hits close to the rapper's hometown – student homelessness. In June 2016, through the Sean Anderson Foundation (Big Sean's own non-profit), Big Sean donated $25,000 to aid Wayne State University in helping students who experience homelessness while attending the university.(Photo by Jason Merrit/Getty Images)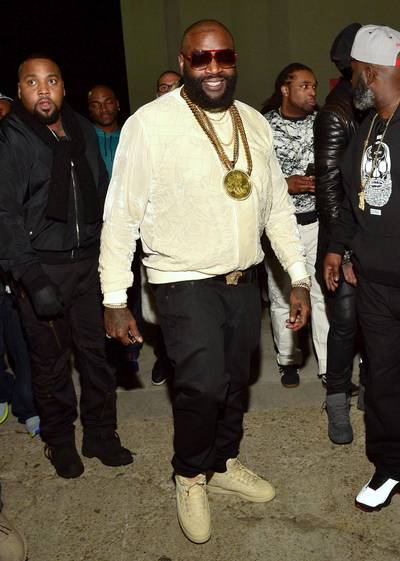 3 / 27
Rick Ross - Rick Ross went and linked up with Habitat for Humanity on March 8, 2016, for an incredible cause. He made a surprise visit at the organization's first project in Fayette County, Atlanta. It won't stop there, as Ross will be involved in the organization's initiatives in Miami, Memphis and New Orleans. (Photo: Prince Williams/Getty Images)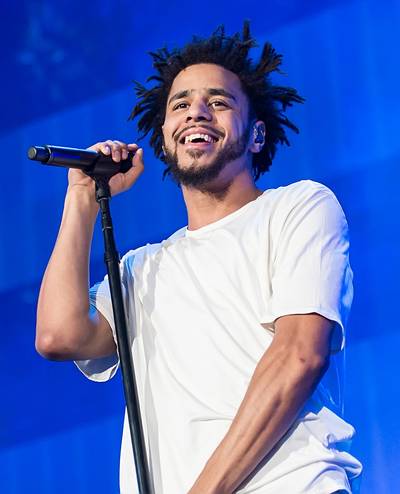 4 / 27
J. Cole - The rapper from North Carolina has been generous with fans and causes from the offset of his career. So much that we got a list of all this amazing contributions here.(Photo: Splash News)
Photo By
Photo: Splash News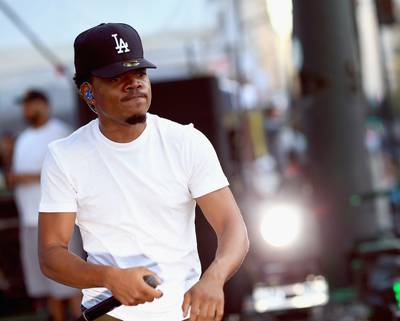 5 / 27
Chance the Rapper  - Chance the Rapper has a huge heart when it comes to spreading love to the kids of his community and makes sure to point out to the youngsters that an education is a key to success. Last month, the Surf MC took several kids from his native city Chicago to the Field Museum of Natural History for some enlightenment and followed that up this week by taking more kids to the Adler Planetarium.  (Photo: Christopher Polk/Getty Images for Anheuser-Busch)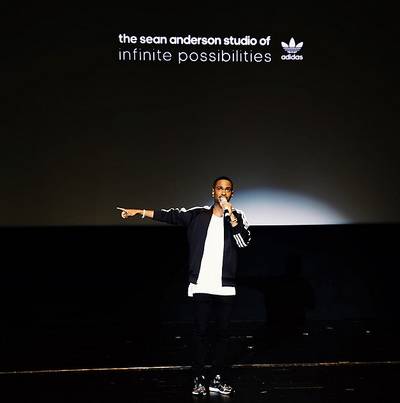 6 / 27
Big Sean - Big Sean has been representing The D to the fullest since he popped on the scene, and now that he's Finally Famous, the G.O.O.D. Music rhymesmith is doing everything he can to give back to his city. Through his partnership with Adidas, Sean visited his old stomping grounds, Cass Technical High School, and unveiled a new recording studio. Sean stated on IG, "I can't believe I used to rap at the lunch tables, slang my CD's in the hallways, and fast forward less than 10 years later I'm opening up my own recording studio at my old High School Cass Tech for the students! This brings me tears of Joy! Thank u for making this happen."The studio is 784-square-feet and will be part of the music curriculum. In addition, the Hall-of-Fame creator also established the Sean Anderson Foundation, which helps underprivileged youth in the Detroit area and provides health, education and sa...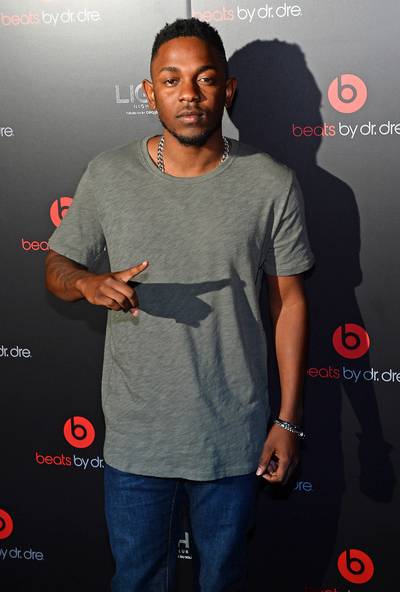 7 / 27
Kendrick Lamar - Kendrick has donated money to various shelters including those for the homeless and battered women, but he's given his personal time too to help uplift the next generation. A few hours after his Summer Jam performance, K. Dot stopped by High Tech High School in North Bergen, New Jersey, on Monday and listened to kids drop their poems and freestyles.The Compton MC visited the school after learning that one of the teachers used lyrics from To Pimp a Butterfly to breakdown comparisons to Toni Morrison's "The Bluest Eye." Kendrick definitely sparked a few more minds this week.(Photo: Ethan Miller/Getty Images for Beats by Dre)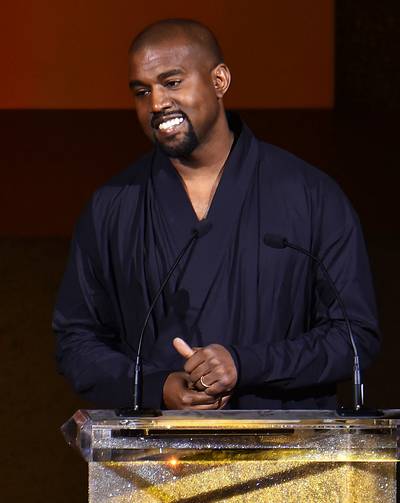 8 / 27
Kanye West - Kanye West may not live in Chicago anymore but the city that raised him is always in his heart. Mr. West donated $133,000 to Donda's House in May, a charity established in the honor of his late mother. The organization also provides arts to children in underserved communities. In addition, Ye and Common teamed up with The Chicago Urban League to create more than 22,000 jobs for the youth last summer.   (Photo: Michael Loccisano/Getty Images)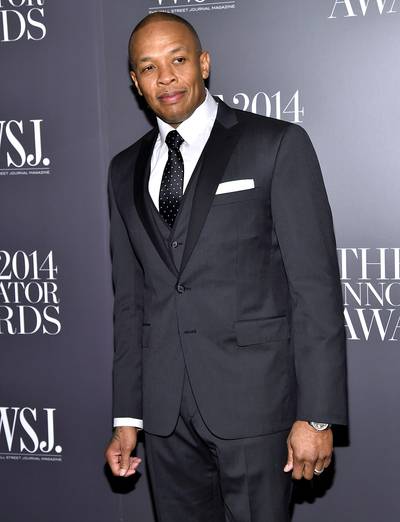 9 / 27
Dr. Dre - Dr. Dre and Jimmy Iovine blessed the University of Southern California in 2013 with a $70-million gift. The music moguls donated the funds to create a new undergraduate program called the USC Jimmy Iovine and Andre Young Academy for Arts, Technology and the Business of Innovation. Some of the program's focuses are "arts and entrepreneurship; technology, design and marketability; concept and business platforms; and creating a prototype." Classes began in 2014.(Photo: Mike Coppola/Getty Images)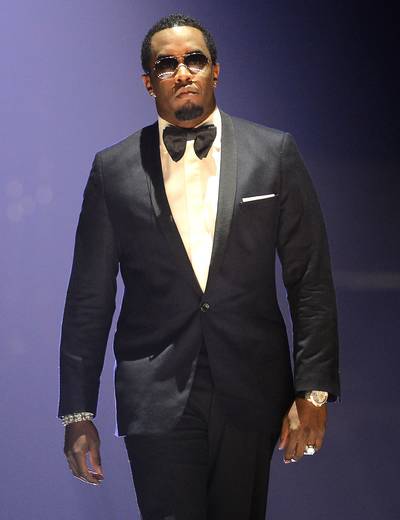 10 / 27
Diddy - Back in 2013, Diddy dropped $250-stacks on the Network For Teaching Entrepreneurship. The organization teaches young hustlers some of the skills they'll need to be their own bosses one day and instills courage to venture out alone. Diddy stated, "I am honored to partner with NFTE on this initiative because I am extremely proud of the work they do every day, helping over 500,000 young people reach their dreams of becoming entrepreneurs. I believe all young people should be given the opportunity to be successful and to pursue their passions and NFTE gives all kids the tools they need to be the CEOs of their future."(Photo: Ethan Miller/Getty Images for Clear Channel)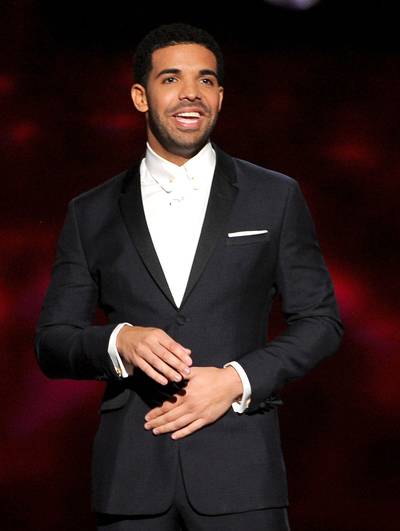 11 / 27
Drake - Drake knows what it's like to start from the bottom and that's why the OVO boss donated $75,000 to build a recording studio inside Strawberry Mansion High School in Philadelphia. "This is about you. This is about your principal. This is about your future," he told the kids. "I love you. I care about you. I want to see you succeed."(Photo: Kevin Winter/Getty Images)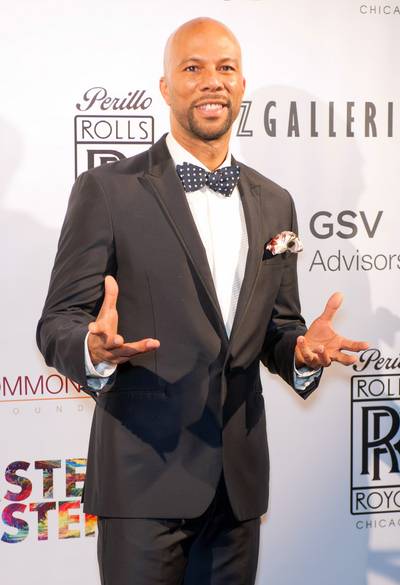 12 / 27
Common - Common is dedicated to doing everything he can to help change the future of his hometown. He teamed up with Kanye West's Donda House, Che "Rhymefest" Smith and the Chicago Youth Jobs Collaborative to offer 1,000 jobs to local youth ages 16-24; and he heads up the Common Ground Foundation.(Photo: Timothy Hiatt/Getty Images)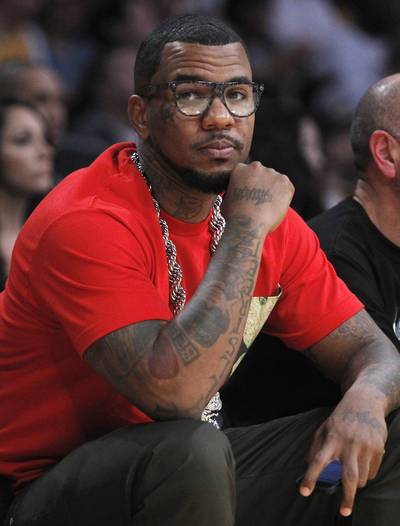 13 / 27
Game - Game started off his Robin Hood Project in 2013 around the time that he learned that Tiana Ricks, a 6-year-old girl, and her father were gunned down outside a family home in Moreno Valley, Calif., and all that was on her mind while she lay dying was, "Daddy, are you OK?" The West Coast rapper was so moved by her story that he donated $10K to cover her funeral costs.(Photo: Reuters)
14 / 27
Nas - Nas saw on the news that an unemployed widower with eight children had also lost his apartment home to a fire that started in a neighboring store. Feeling a connection as a single father himself, the rapper rallied his fans online and made a contribution of his own to help find the family a place to live.(Photo:STARPICZ / Splash News)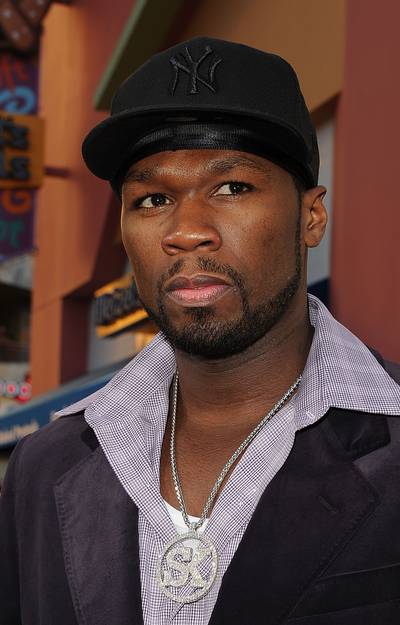 15 / 27
50 Cent - 50 Cent announced plans to feed one billion Africans using proceeds raised through his beverage venture Street King Energy Drinks. The rapper/actor doubled down on his commitment by adding proceeds from his headphones line, SMS Audio, to donate towards the Feeding America Charity.(Photo by Jason Merritt/Getty Images)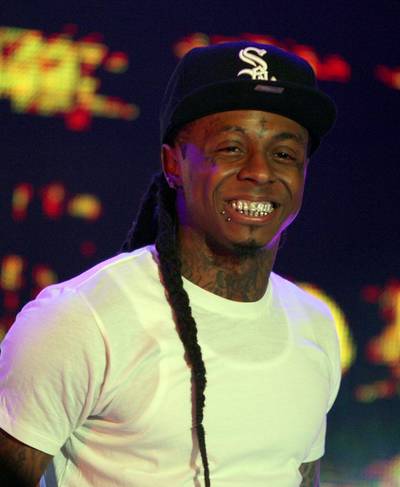 16 / 27
Lil Wayne - Lil Wayne flipped his love for skateboarding into a charitable moment when he gave $200,000 in 2009 to help rebuild parks after Katrina.(Photo: PNP/ WENN.com)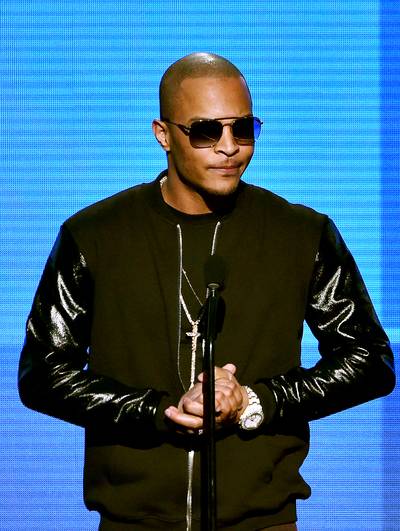 17 / 27
T.I. - One of Tip's many charitable efforts is a Thanksgiving giveaway that helps feed Atlanta's hungry during the holidays.(Photo: Kevin Winter/Getty Images)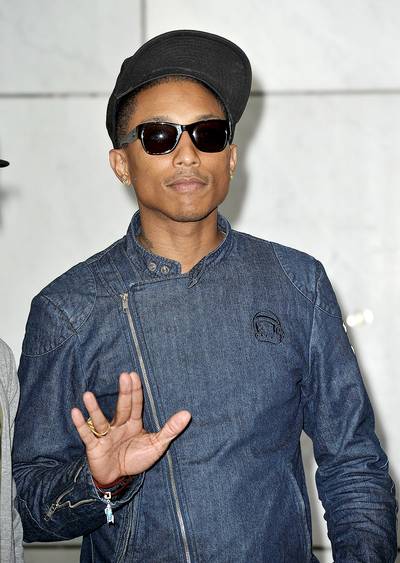 18 / 27
Pharrell Williams - The Neptunes frontman Pharrell Williams dedicated himself to improving technological literacy in inner-city schools by providing access to computers and training along with the Oakland Digital Arts & Literacy Center.(Photo: Dominique Charriau/WireImage)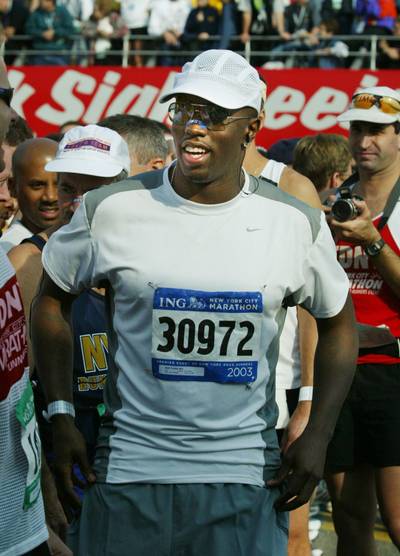 19 / 27
Diddy - Diddy proved his dedication to philanthropy in 2003 when he raised over $2 million for children with HIV/AIDS by running in the New York City Marathon.(Photo: Chris Hondros/Getty Images)
Photo By
Photo: Chris Hondros/Getty Images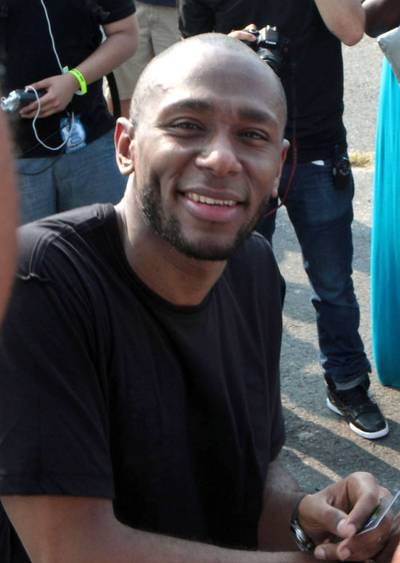 20 / 27
Mos Def - In addition to giving time and money to the cause, rapper/actor Mos Def, aka Yasiin Bey, released "Katrina Klap (Dollar Day)" in 2005 to call on everyone for help with the disaster relief.(Photo: Terrence Jennings/Picturegroup)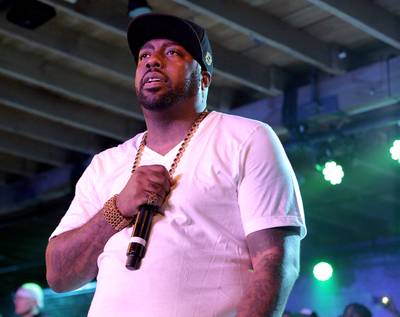 21 / 27
Trae Tha Truth - Trae was the first rapper honored by Houston's mayor, and in 2008, began his annual Trae Day celebration with the city.(Photo: Waytao Shing/Getty Images for SXSW)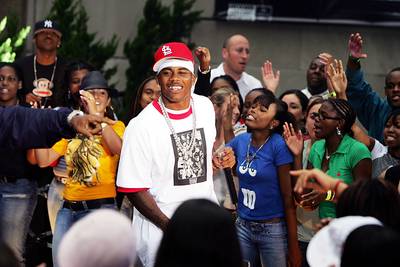 22 / 27
Nelly - After his sister was diagnosed with leukemia, St. Louis rapper Nelly registered thousands of donors and raised money for cancer research.(Photo: Scott Gries/Getty Images)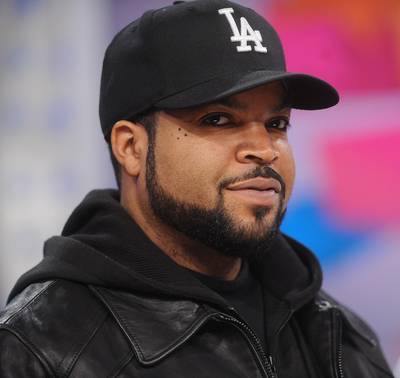 23 / 27
Ice Cube - Ice Cube recently teamed with the Minority AIDS Project to sell artwork inspired by his albums in order to raise money for HIV/AIDS research.(Photo: Brad Barket/PictureGroup)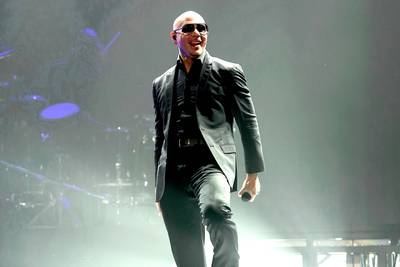 24 / 27
Pitbull - In 2009, Cuban rapper Pitbull was given the key to the city by the mayor for being a positive influence on the community.(Photo: Daniel Boczarski/Getty Images)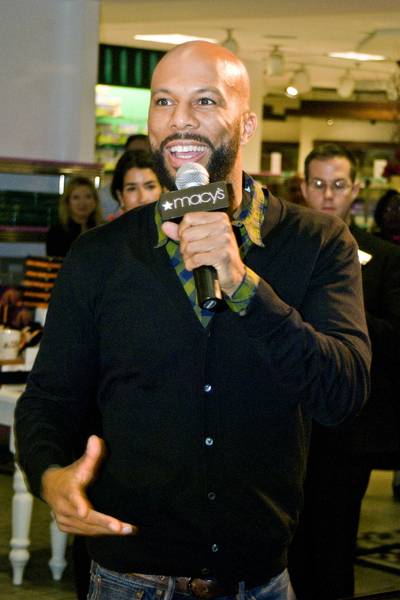 25 / 27
Common - Another one of Common's initiatives to support the next generation in Chi-Town was to have fans bid to sit in on a studio session with him in order to raise money for disadvantaged youth.(Photo: C.M. Wiggins/WENN.com)
Photo By
Photo: C.M. Wiggins/WENN.com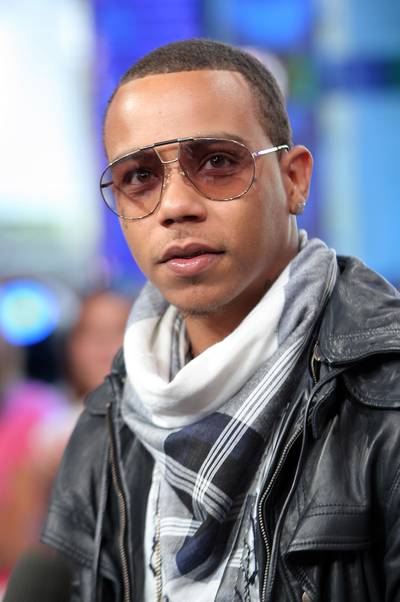 26 / 27
Yung Berg - Chi-town rapper Yung Berg spent the day with Miami high school students in March 2011, discussing democracy in an attempt to get them more involved in politics.(Photo: Scott Gries/Getty Images)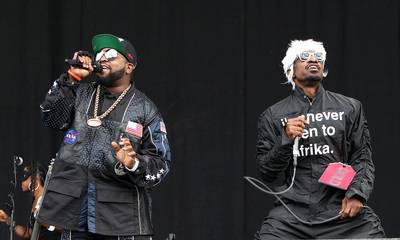 27 / 27
OutKast - Both Big Boi and André 3000 do their best to give back to the community. Big Boi's Big Kidz Foundation, for example, encourages creativity and tries to shape socially conscious youth.(Photo: WENN)