16 Black Environmentalists You Should Know
See people leading voices against eco-injustice nationwide.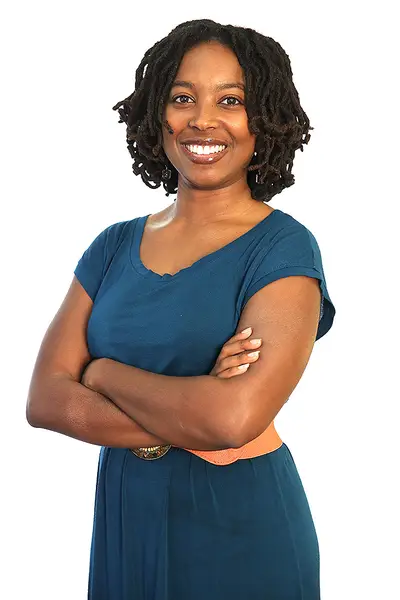 1 / 16
Helping the Earth Get a Little Bit Greener - Earth Day addresses the climate crisis in major cities and towns across the globe. Keep reading to check out these African-American environmentalists who are doing their part to promote a greener planet. —Dominique Zonyeé (@DominiqueZonyee) (Photo: Courtesy Green for All) Nikki Silvestri is the executive director of Green For All, a national green energy economy organization founded by former White House environmental adviser and activist Van Jones. Silvestri has more than a decade of experience working as an advocate for social and environmental equality for the impoverished.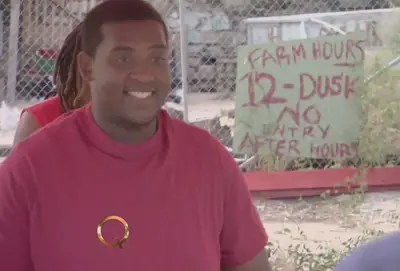 2 / 16
Denzel Thompson - As a teenager, Denzel Thompson helped to co-found Philadelphia Urban Creators, a youth organization dedicated to urban agriculture as a means of community development. Thompson won Nick Cannon's Teen Nick HALO Award in 2013 and paired with Queen Latifah as a celebrity mentor. (Photo: The Queen Latifah Show)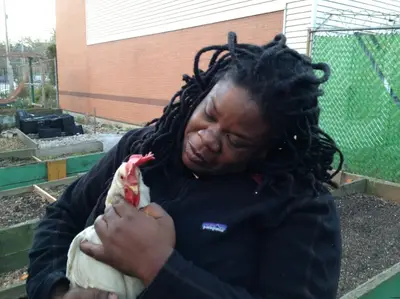 3 / 16
Tanya Fields - A mother of five from the Bronx, New York, Tanya Fields is the founder of The BLK Projek, an organization whose mission is to serve women of color in the areas of food justice and public and mental health issues. Fields created a mobile clean energy bus to help her transport food and resources to those in need throughout the Bronx borough.  (Photo: Tanya Fields via Twitter)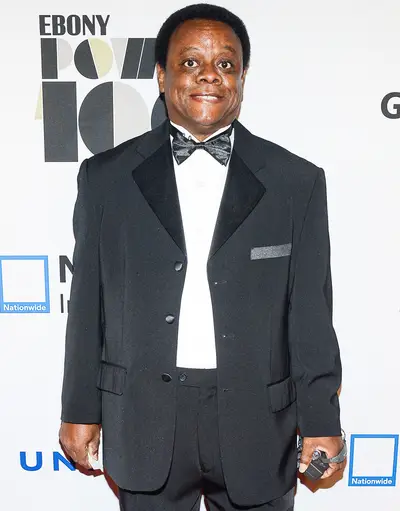 4 / 16
Norris McDonald - Founder of the African-American Environmentalist Association, Norris McDonald has been submerged in environmental activism since the organization was founded in 1985. AAEA encourages African-American involvement and awareness is environmental education in addition to promoting Black ownership in energy efficient technologies.(Photo: Ray Tamarra/WireImage)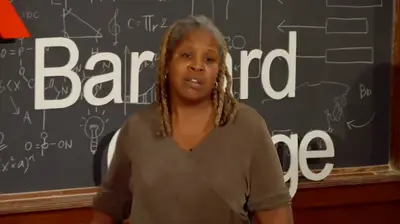 5 / 16
Karen Washington - Since the 1980s, urban farmer and creator of the "Garden of Happiness" Karen Washington has helped to convert the Bronx, New York, back to its origins as a farming community supplying fresh produce to surrounding boroughs. Through her dream of being able to feed her neighbors with fresh produce, Washington has paved a way for farmers' markets in the Bronx.(Photo: TEDx Talks via Youtube)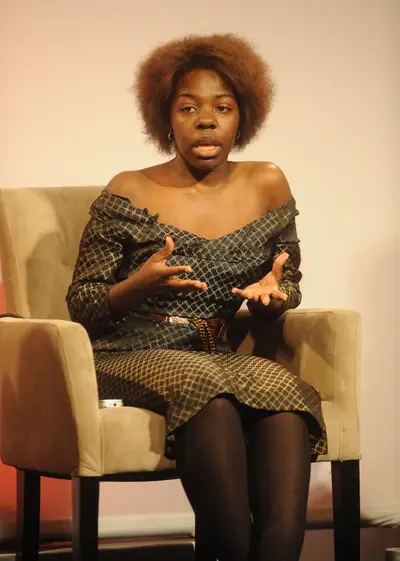 6 / 16
Kari Fulton - Kari Fulton is an award-winning environmental justice and national campus campaign coordinator for the Environmental Justice and Climate Change Initiative. She has been an advocate since she went to volunteer in Louisiana after Hurricane Katrina. She has traveled across the globe reporting on climate change and, in 2009, she co-founded Checktheweather.TV, a virtual platform for climate change discourse.  (Photo: Brad Barket/PictureGroup)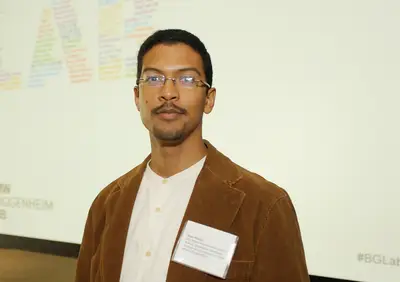 7 / 16
Omar Freilla - Omar Freilla, a Bronx native, founded Green Worker Cooperatives in 2003. The non-profit organization seeks to develop worker-owned, green co-ops in New York's South Bronx. Its first community co-op, Rebuilders Source, is a retail warehouse for "surplus and salvaged building materials recovered from construction and demolition jobs," according to its website. (Photo: Ilya S. Savenok/Getty Images)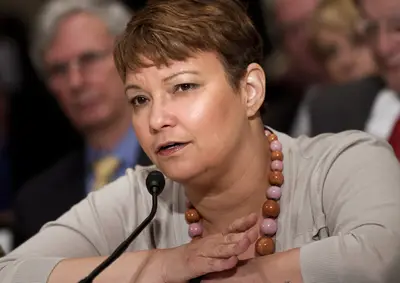 8 / 16
Lisa P. Jackson - President Obama appointed Lisa Jackson as the first African-American administrator with the Environmental Protection Agency (EPA). A New Orleans native, Jackson's career in environmental regulation spans almost 25 years. (Photo: Brendan Smialowski/Getty Images)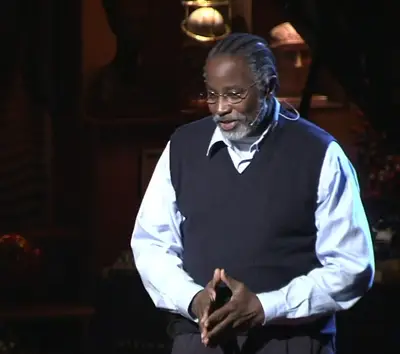 9 / 16
John Francis - Nicknamed the "planet walker," John Francis stopped riding in motorized vehicles for over 22 years, beginning in the early 1970s, because of the negative effect on the environment. During that time, he walked the width of 48 states and walked to South America. He only returned to motorized transportation in 1994. He also took a 17-year vow of silence around the same time and was able to earn bachelor's, master's and doctorate degrees while being quiet. He was named a United Nations Environmental Program Goodwill ambassador in 1991 and wrote the book Planetwalker: How to Change Your World One Step at a Time, about his extensive experiences traveling by foot.(Photo: TED Conferences, LLC)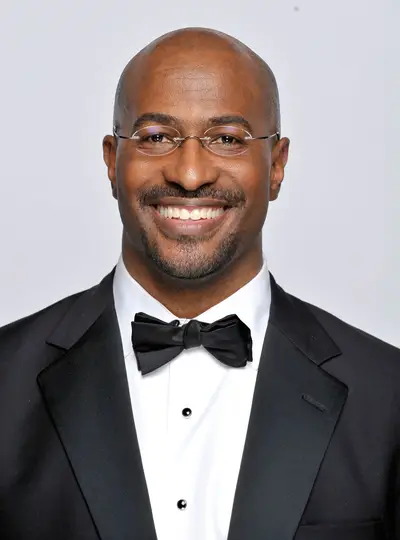 10 / 16
Van Jones - Anthony K. "Van" Jones is an environmental advocate and New York Times best-selling author. The co-founder of three non-profits (Ella Baker Center for Human Rights, Color of Change and Green for All) he was named by Time magazine as one of its "Heroes of the Environment." President Obama appointed Jones as Special Advisor for Green Jobs in March of 2009, a newly created position. He stepped down later that year, though, after coming under a hailstorm of criticism from conservatives for his past controversial political activities.  (Photo: Charley Gallay/Getty Images)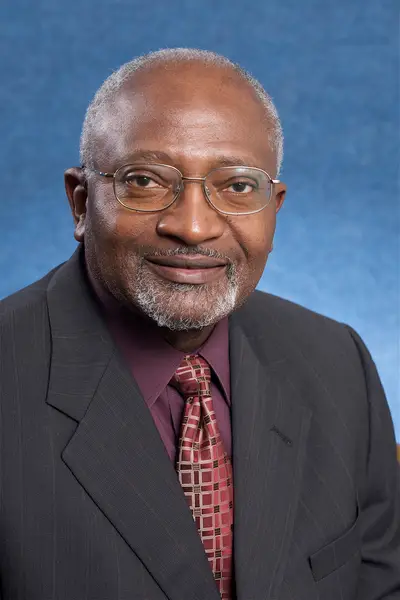 11 / 16
Robert Bullard - Commonly referred to as the "father of the environmental justice movement," professor Robert Bullard has been one of the leading voices on the issue for decades. He's authored several books on the prominence of waste facilities in predominately African-American areas all over the nation. He was named one of Newsweek's 13 "Environmental Leaders of the Century" in 2008. Bullard currently serves as a professor of Sociology and Director of the Environmental Justice Resource Center at Clark Atlanta University. (Photo: Joint Center for Political and Economic Studies Robert Bullard)
12 / 16
Majora Carter - Award-winning environmental activist, consultant and Bronx native Majora Carter has proven herself a force to be reckoned with. In just a little over a decade, she has led a campaign to squash plans to dump more garbage in her Bronx neighborhood in the late 1990s; founded the non-profit environmental justice solutions group Sustainable South Bronx in 2001; wrote and landed a $1.25 million Federal Transportation grant to create South Bronx Greenway; won a MacArthur "genius" grant in 2006; and, in 2008, founded her own environmental consultant group to assist communities across the nation with creating green strategies. (Photo: Neilson Barnard/Getty Images)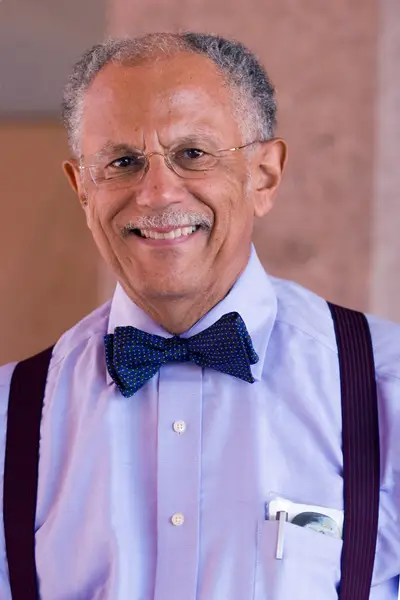 13 / 16
Warren Washington - Meteorologist Dr. Warren M. Washington is a senior scientist at the National Center for Atmospheric Research in Boulder, Colorado. In 2010, Obama named Washington as a recipient of the National Medal of Science, the government's highest honor for scientists. (Photo: National Society of Black Psychics Warren Washington)
14 / 16
Will Allen - Will Allen, a former professional basketball player, is the founder and CEO of Growing Power Inc., based in Milwaukee, Wisconsin. As an urban farmer, Allen specializes in bringing healthy food — fresh fruits, vegetables and fish — to under-served communities using a unique growing system he developed himself. In 2008, he was awarded the MacArthur "genius" grant for his efforts and in 2010 he was placed on Time magazine's Most Influential People in the World list. (Photo: Theo Wargo/Getty Images)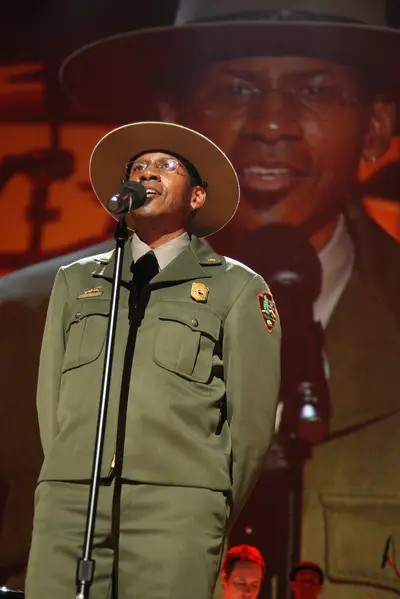 15 / 16
Shelton Johnson - Though he had limited experience with nature and wildlife growing up in inner-city Detroit, Shelton Johnson always dreamed about the great outdoors. Johnson is currently a ranger with Yosemite National Park and strives to bring more minorities to the country's National Parks to connect with nature. He also has helped bring alive the story of the Buffalo Soldiers (the legendary African-American army regiment, who helped patrol the parks in the early 1900s) by lecturing students, talking to descendants of soldiers and authoring a critically acclaimed Web site about the men. (Photo: Theo Wargo/Getty Images)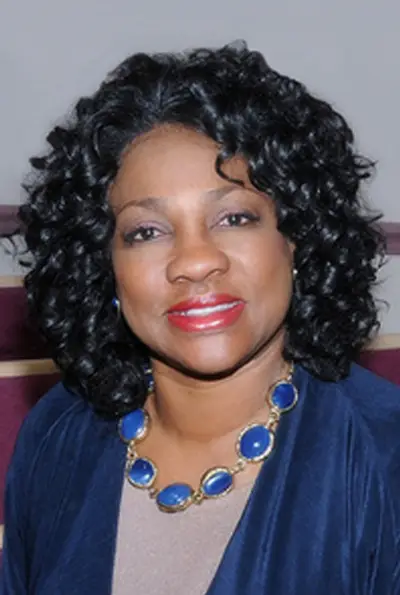 16 / 16
Beverly Wright - Dr. Beverly Wright is an award-winning environmental justice advocate and scholar. She founded the Deep South Center for Environmental Justice (DSCEJ), now based at Dillard University in New Orleans. Since Hurricane Katrina, she has been a strong advocate for New Orleans' displaced Black residents, pushing for fairness in environmental restoration and cleanup for the safety of those that return to the city. In 2008, the EPA gave Wright an Environmental Justice Achievement Award in recognition of her work with the Katrina Survivor's Program. (Photo: Dr. Beverly Wright)