After Virginia Governor's Blackface Scandal, More Politicians And Celebrities Are Exposed For Darkening Their Skin
Jimmy Fallon, Sarah Silverman and more were criticized.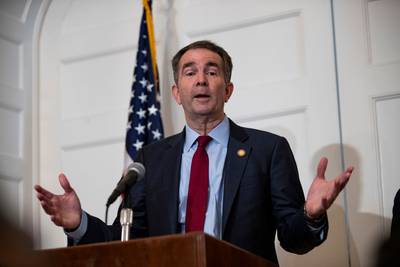 1 / 11
Virginia Governor Ralph Northam - After Gov. Northam admitted to wearing blackface while in college, other politicians, like his own attorney general, have come forward. (Photo: Alex Edelman/Getty Images)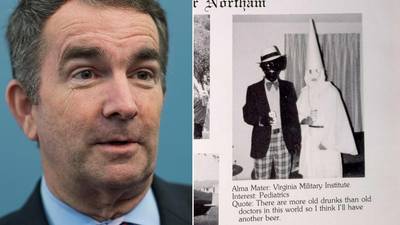 2 / 11
Ralph Northam Accused Of Dressing In Blackface Or As KKK Member - While Gov. Northam first apologized then later denied appearing in the KKK/blackface yearbook image, he did admit to using shoe polish on his skin to once dress as Michael Jackson. (Photo: Library of Yearbooks)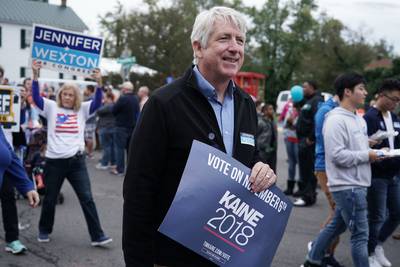 3 / 11
Virginia Attorney General Mark Herring - Attorney General Mark Herring is also facing resignation demands for admitting to wearing blackface in the '80s while dressing up as Kurtis Blow. (Photo: Alex Wong/Getty Images)
Photo By
Photo: Alex Wong/Getty Images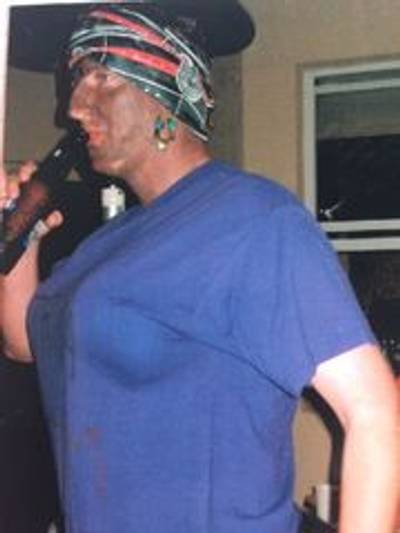 4 / 11
Florida Secretary of State Mike Ertel - Florida Secretary of State Michael Ertel resigned after photos emerged of him in blackface dressed as a Hurricane Katrina victim just months after the massive storm.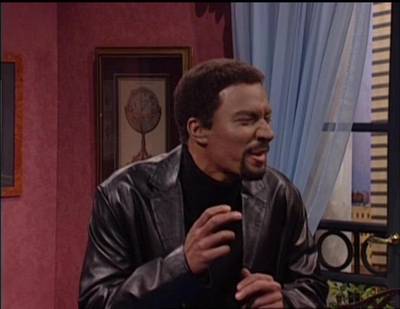 5 / 11
Jimmy Fallon on SNL - Jimmy Fallon appeared in blackface in a sketch where he played Chris Rock during his time on Saturday Night Live. (Photo: Saturday Night Live)
Photo By
Photo: Saturday Night Live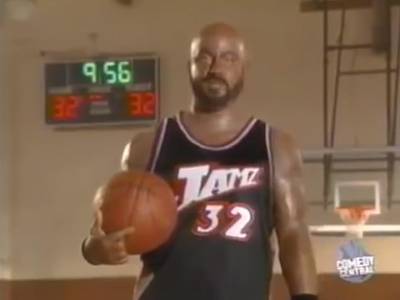 6 / 11
Jimmy Kimmel on "The Man Show" - Jimmy Kimmel performed in blackface for a skit where he played basketball player Karl Malone. He also darkened his skin when he appeared as Oprah Winfrey. (Photo: Man Show)
Photo By
Photo: Man Show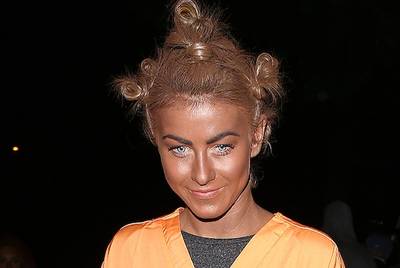 7 / 11
Julianne Hough on Halloween - The Dancing With the Stars alum sparked backlash in 2013 when she darkened her skin as part of her Orange Is the New Black Halloween costume. (Photo: Tommaso Boddi/Getty Images)
Photo By
Photo: Tommaso Boddi/Getty Images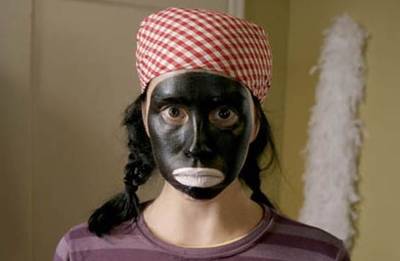 8 / 11
Sarah Silverman on "The Sarah Silverman Show" - In a skit that was a direct examination of racism, Silverman covered her face in charcoal and called herself Queen Latifah after getting told to walk a mile in a Black person's shoes. (Photo: The Sarah Silverman Show via Comedy Central)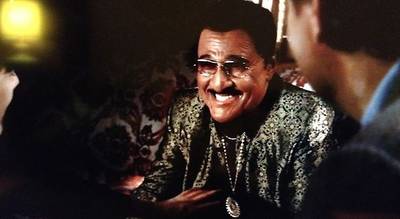 9 / 11
Billy Crystal at The 2012 Oscars - Oscars host Billy Crystal came out in blackface during a skit where he played Sammy Davis, Jr. (Photo: The Oscars via ABC)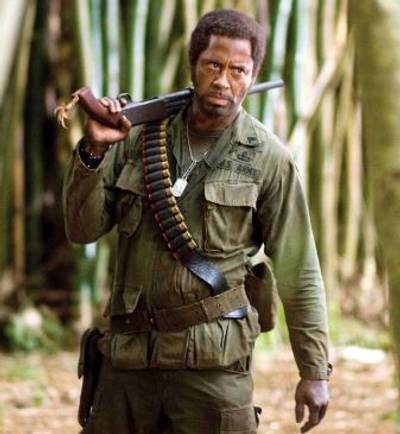 10 / 11
Robert Downey Jr. in Tropic Thunder - In the satirical comedy, Downey Jr. used dark makeup to play a Black soldier in Vietnam. (Photo: Dreamworks)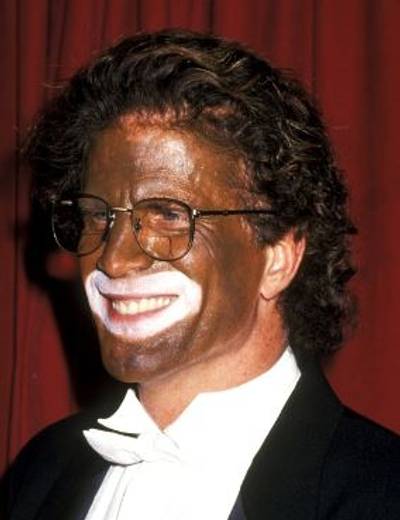 11 / 11
Ted Danson at Friar's Club Roast in New York City - At a 1993 Friar's Club Roast honoring Whoopi Goldberg, Danson played a minstrel character and donned full blackface. After the incident, Montell Williams wrote a letter to the club saying, "I couldn't tell if I was at a roast or at a KKK rally." Danson did later apologize for the performance. (Photo: Ron Galella/WireImage)