American Bandstand : A Photo History
The stars who graced the stage on the seminal music show.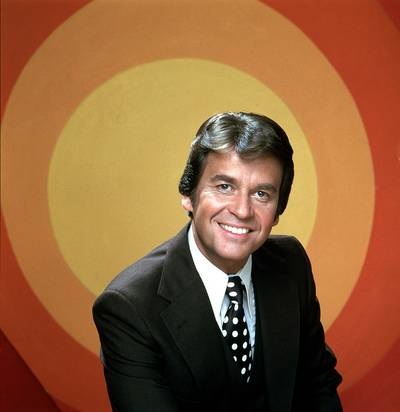 1 / 19
American Bandstand - Known as "the world's oldest teenager" for his baby-faced look, Dick Clark rose to be the American media mogul that he was due to the success of his television show American Bandstand. The wildly popular show featured teenagers dancing to Top 40 hits. Throughout the 28 years that American Bandstand aired on television, Dick Clark had the honor of highlighting and interviewing the nation's biggest pop stars including a number of R&B and hip hop acts. Unfortunately, Clark passed away on April 18, 2012, however his legacy will live on through the artists he helped to make famous. Here's a list of some of the familiar faces you may recognize from the Bandstand archives.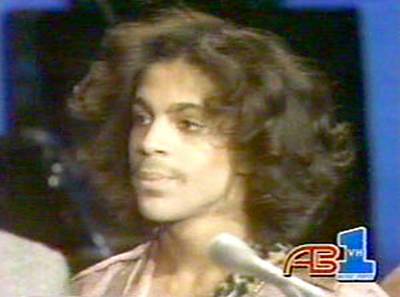 2 / 19
Prince - At 19 years old, a very quiet Prince made his national television debut on American Bandstand. In his interview, Prince talked about turning down numerous record deals because the labels wouldn't allow him to produce.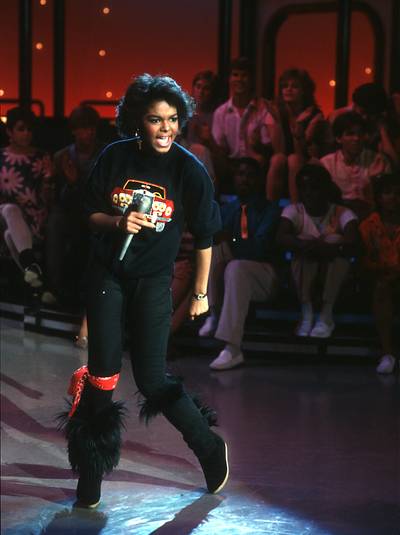 3 / 19
Janet Jackson - A fresh-faced Janet Jackson made her television debut, musically that is, on American Bandstand with her performance of "What Have You Done for Me Lately."\r(Photo: Michael Ochs Archives/Getty Images)
Photo By
Photo: Michael Ochs Archives/Getty Images
4 / 19
The Sylvers \r - At the height of the disco era, American Bandstand featured the Sylers in a performance of their 1976 hit "Boogie Fever." \r\r(Photo: Michael Ochs Archives/Getty Images)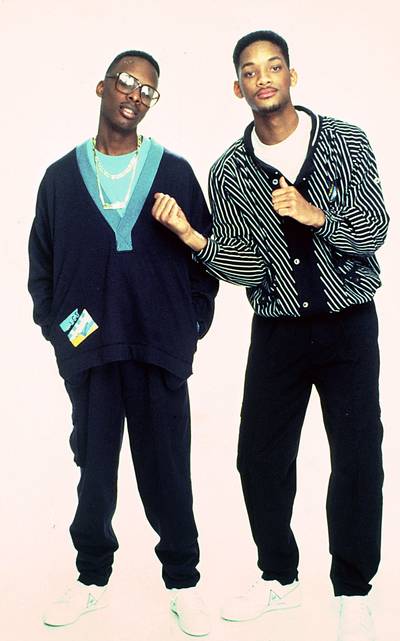 5 / 19
Will Smith - Will Smith and DJ Jazzy Jeff performed on a 1987 episode of American Bandstand. Years later, host Dick Clark would return the favor, appearing on a couple of episodes of Smith's show The Fresh Prince of Bel Air. \r\r(Photo: Ron Wolfson/Landov)
6 / 19
Ray Parker Jr. - In the spring of 1982, guitarist Ray Parker Jr. performed his biggest hit with the group Raydio, "A Woman Need Love (Just Like You Do)," on American Bandstand.   \r\r(Photo: Michael Ochs Archives/Getty Images)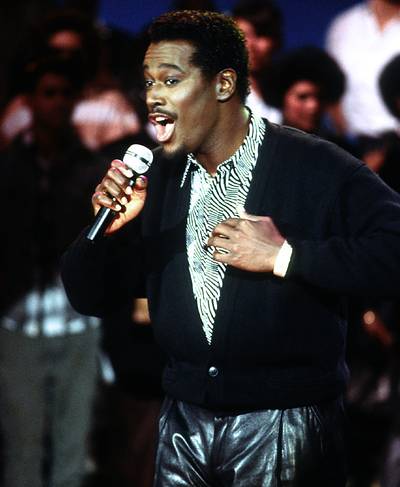 7 / 19
Luther Vandross - Grammy Award-winning R&B singer Luther Vandross visited the American Bandstand set for the first time in February 1987. \r\r(Photo: Ron Wolfson/Landov)
Photo By
Photo: Ron Wolfson/Landov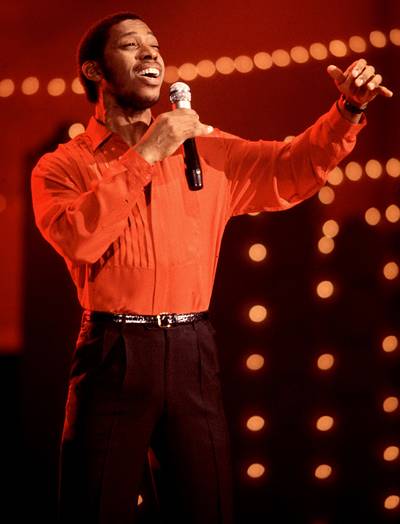 8 / 19
Jeffrey Osborne - In an interview on his 1985 appearance on American Bandstand, Jeffrey Osborne talked about the politics of how record labels and artists choose singles.\r(Photo: Ron Wolfson/WireImage/Getty Images)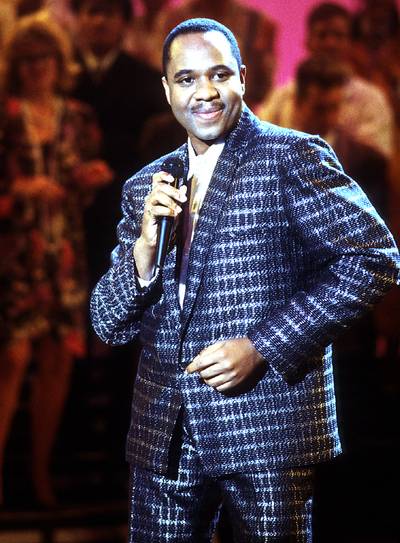 9 / 19
Freddie Jackson - In 1986 R&B singer Freddie Jackson sang "You Are My Lady" on American Bandstand. The song was the follow-up to this standout debut single "Rock Me Tonight (For Old Times Sake)." \r\r(Photo: Ron Wolfson/Landov)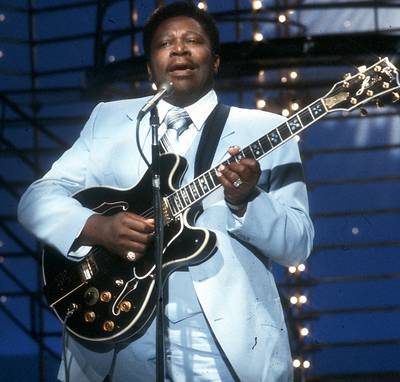 10 / 19
B.B. King - Blues guitarist B.B. King brought his beloved guitar Lucille for a special performance on American Bandstand in 1979. It was one of the only performances where the artist sang live instead of lip synching. \r\r(Photo: Michael Ochs Archives/Getty Images)
Photo By
Photo: Michael Ochs Archives/Getty Im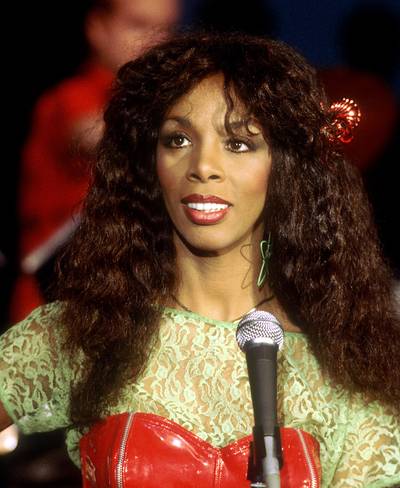 11 / 19
Donna Summer - Disco Queen Donna Summer co-hosted an episode of American Bandstand in 1978. In the interview she talked about her movie "Thank God It's Friday," in which Summer performs "Last Dance," which would later win her the Academy Award for Best Song the following year. \r\r(Photo: Ron Wolfson/Landov)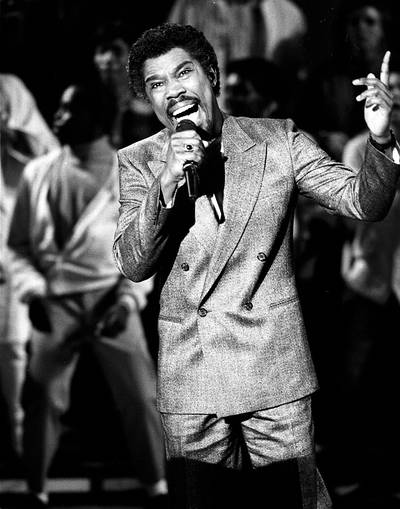 12 / 19
Billy Ocean \r - British R&B recording artist Billy Ocean sang his "Suddenly" and "Mystery Lady" for the American Bandstand audience in August 1985.\r\r\r(Photo: Ron Wolfson/Landov)
Photo By
Photo: Ron Wolfson/Landov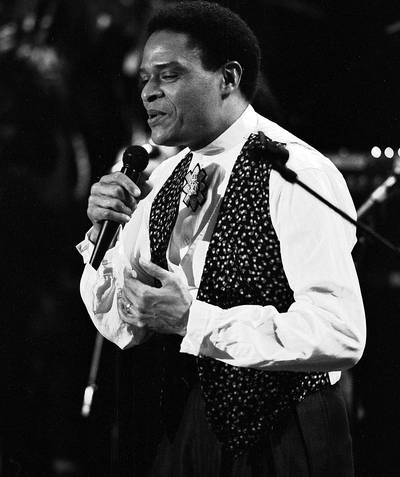 13 / 19
Al Jarreau - R&B-jazz vocalist Al Jarreau performed on American Bandstand in 1984. \r\r(Photo: Tom Copi/Michael Ochs Archives/Getty Images)
Photo By
Photo: Tom Copi/Michael Ochs Archives/Getty Images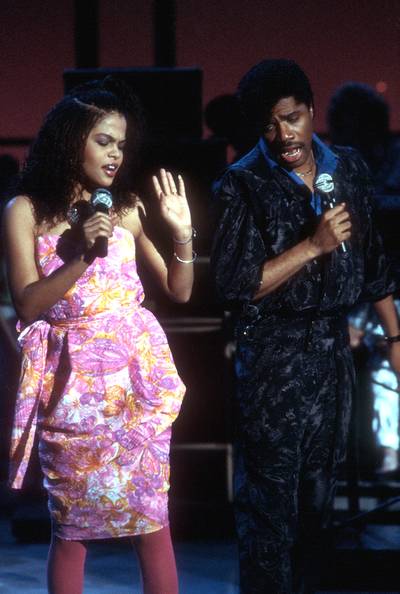 14 / 19
Atlantic Starr \r - In a 1986 performance on American Bandstand, R&B band Atlantic Starr performed their hit "Secret Lovers." \r\r(Photo: Michael Ochs Archives/Getty Images)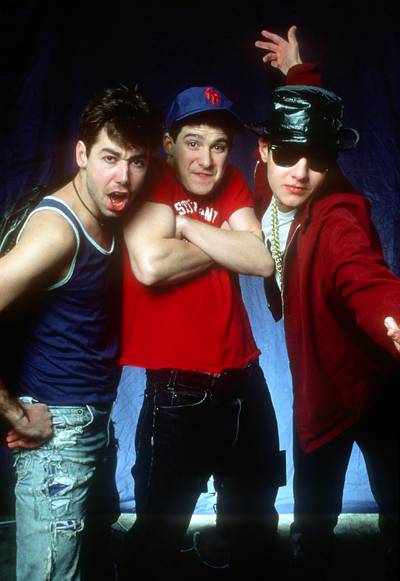 15 / 19
Beastie Boys - The Beastie Boys stirred up trouble during their high-energy 1987 performance on American Bandstand. They even broke a mic in the process (which didn't matter much since virtually all artists lip synched their vocals on the show). \r\r\r(Photo: Ron Wolfson/Landov)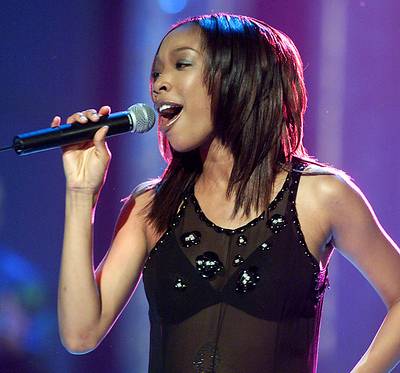 16 / 19
Brandy - In 2002 Brandy filmed a segment for American Bandstand's 50th… A Celebration! anniversary special.  \r\r(Photo: Kevin Winter/ImageDirect/Getty Images)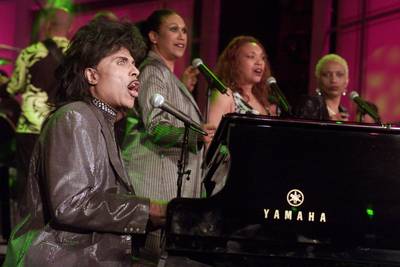 17 / 19
Little Richard - Little Richard performed his "Bama Lama Bama Loo" on American Bandstand in 1964. \r\r(Photo: Kevin Winter/ImageDirect/Getty Images)
Photo By
Photo: Kevin Winter/ImageDirect/Getty Images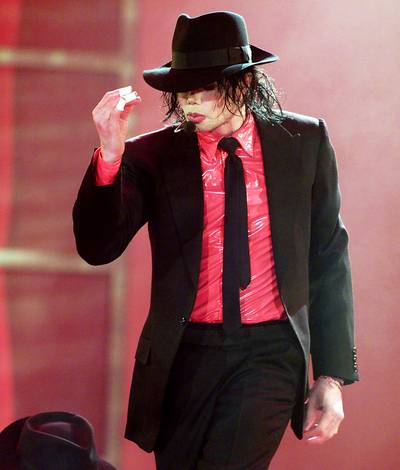 18 / 19
Michael Jackson - Michael Jackson first appeared on American Bandstand with his brothers as a part of the Jackson 5 in 1970. He would later return in 2002 to celebrate the show's 50th anniversary.\r\r(Photo: Kevin Winter/ImageDirect/Getty Images)
Photo By
Photo: Kevin Winter/ImageDirect/Getty Images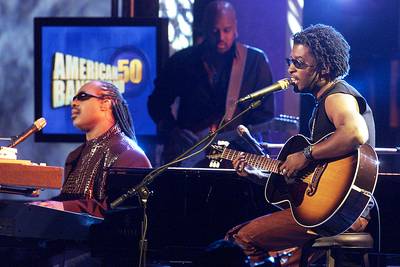 19 / 19
Stevie Wonder - In his television debut, Stevie Wonder told Dick Clark about producing music for himself and the Beatles on a 1969 episode of American Bandstand. Wonder would return in 2002 to perform on the 50th Anniversary Special. \r\r(Photo: Kevin Winter/ImageDirect/Getty Images)