Ten Things To Know About HIV/AIDS
Clearing up the misconceptions on World AIDS Day.
1 / 11
Education Is Power - There are still many misconceptions about the HIV virus. Celebrities such as Magic Johnson have used their status to bring about awareness. It is important to be informed about HIV and AIDS before making assumptions about an individual who lives with the virus. In honor of World AIDS Day, here are ten things to know about HIV.(Credit: Alem Omerovic)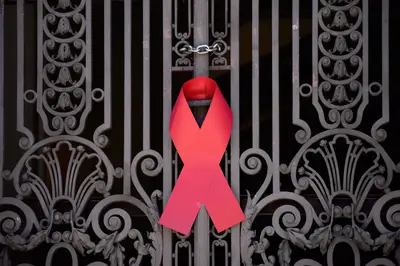 2 / 11
Where Did HIV Come From? - While several conspiracy theories persist about the origins of HIV/ADS, most scholars believe the most accurate theory is that a type of chimpanzee in West Africa passed it on to human hunters. When the chimps were killed and eaten, or the animal blood got into open cuts and wounds, the virus was passed onto humans.The earliest case of HIV recorded was in 1959 in the Democratic Republic of Congo. The earliest case in the the United States is in the 1980s.(Photo credit: YASUYOSHI CHIBA/AFP/Getty Images)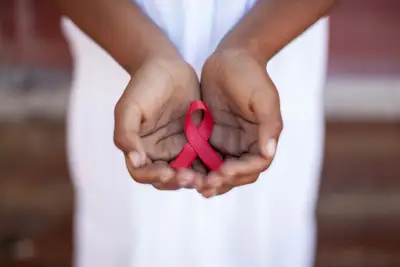 3 / 11
HIV Is Not the Same as AIDS - It is important to know the difference between HIV and AIDS. HIV (Human Immunodeficiency Virus) is a virus that gradually attacks the body's immune system, making it harder for it to fight off illnesses. AIDS (Acquired Immune Deficiency Syndrome) is a syndrome caused by the HIV virus if left untreated. With AIDS, the body is no longer able to fight off diseases and infections, which can ultimately lead to death.(Photo Credit: REUTERS /RUPAK DE CHOWDHURI /LANDOV)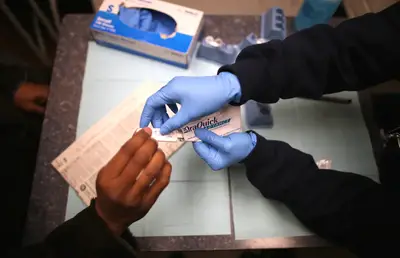 4 / 11
HIV Is Not a Straight or Gay Thing - One of the largest misconceptions about the virus is that sexual orientation is a major contributor to having HIV. Anyone is at risk of contracting the virus if they are not taking precautions, regardless of their sexual orientation. (Photo: BigFive Images / Getty Images)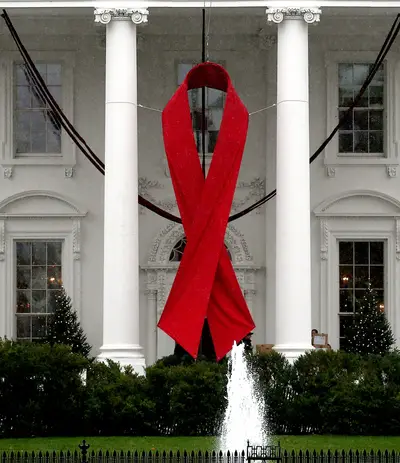 5 / 11
In Some States, It Is Against the Law To Expose Others To HIV - There are controversial HIV laws, which often come with jail time if you do not reveal your HIV status before having sex. Many argue these laws create stigma and shame. In 2015, former college wrestler Michael Johnson was found guilty of recklessly exposing his sexual partners to HIV and infecting one. Johnson got 30 years in prison for violating a Missouri law that requires an individual to disclose such information. Thankfully, he was released in 2019 after an appeals court found that his 2015 trial was "fundamentally unfair."There are activists workinging to end these HIV laws.(Photo: St. Charles Police Department)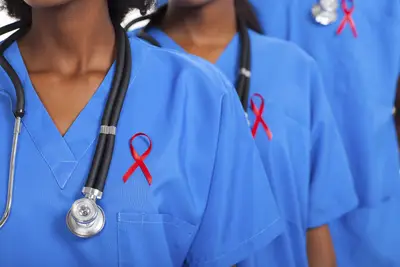 6 / 11
1981 - 1981 is the year that the HIV virus was first recorded in the United States. Cases of a rare lung disease and pneumonia were found in five young, previously healthy gay men. Their results indicated that their immune system was failing. The U.S. Centers for Disease Control and Prevention (CDC) published their findings in the Morbidity and Mortality Weekly Report (MMWR). Their findings eventually became known as the AIDS epidemic. (Photo: michaeljung / Getty Images)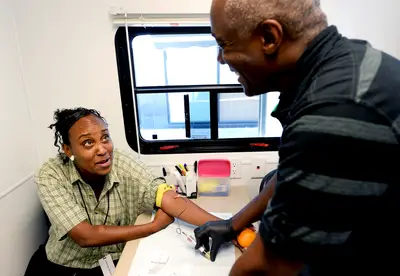 7 / 11
HIV Disproportionately Affects African-Americans - Statistically, African-Americans are more likely to contract the HIV virus. According to the CDC in 2018, African Americans accounted for 13% of the US population but 42% of new HIV infections. The Kaiser Family Foundation reports a number of challenges contribute to the epidemic in Black communities, including poverty, lack of access to health care, smaller sexual networks, lack of awareness of HIV status, and stigma.(Photo: Kevork Djansezian/Getty Images)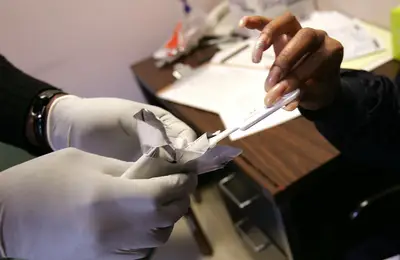 8 / 11
How Is HIV Spread? - HIV is spread from one person to another through five bodily fluids: blood, semen and pre-seminal fluids, vaginal secretions, rectal fluids and breast milk. The virus can also be transferred through needles in recreational drug use and through unprotected sex. Contrary to popular belief, you cannot be infected through touching, kissing or insects.(Photo by Spencer Platt/Getty Images)
9 / 11
PrEP Is Prevention - PrEP (Pre-exposure prophylaxis) is a medication offered to those who are at-risk of getting HIV and works to prevent infection. The pill is recommended for people who have HIV-positive partners, have shared needles during injection drug use or gay or bisexual men who have been diagnosed with a Sexually Transmitted Disease (STD) in the last six months. It is meant to be used consistently along with other preventative measures, such as condoms. (Photo: Justin Sullivan/Getty Images)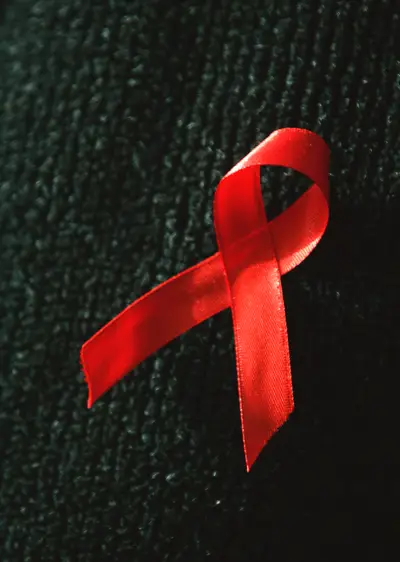 10 / 11
Effective Treatment Is Not a Cure - There was a time in the 1980s when HIV/AIDS had many Americans living in constant fear, however, that has changed in 2020. While some of that can be credited to an incredibly effective awareness campaign, the epidemic did ruin many lives and stigmatize entire communities. Thankfully, we've made huge strides since then, and being HIV-positive is now a manageable and liveable condition. Still, it's a terminal condition with no cure.Prevention is still the best cure.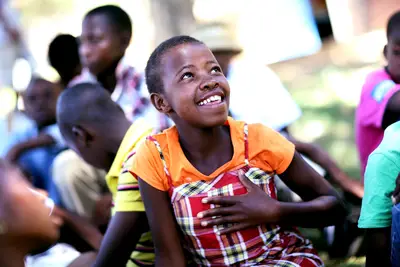 11 / 11
HIV Is Not A Death Sentence  - While there is no definite cure for HIV or AIDS, a diagnosis does not mean that you cannot live a long and healthy life. There are treatments that can control the virus and help prolong one's health. Regular HIV testing is recommended for anyone who is sexually active.(Photo: Chris Jackson/Getty Images)