Possible Replacements For Jason Kidd in Brooklyn
What's the organization's next move after the messy breakup?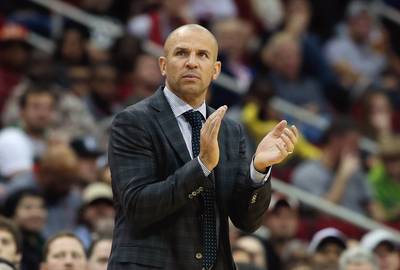 1 / 10
Brooklyn Breakup - When Jason Kidd was named the Brooklyn Nets head coach in June 2013, he sounded ready to work toward an NBA title. "Championship teams are built on being prepared, playing unselfishly and being held accountable, and that's how I expect to coach this basketball team," Kidd told ESPN at the time. Things didn't really work out like that. On Monday, Brooklyn officially announced that Kidd was one and done with the Nets shipping him off to the Milwaukee Bucks in exchange for two second-round draft picks. Reportedly, Kidd purposely engaged the Nets front office in a power struggle by trying to allegedly supersede the team's general manager Billy King, as a cover for a plotted exit from Brooklyn. That's after billionaire owner Mikhail Prokhorov blessed Kidd with a nearly $200 million roster in his first and only year of coaching. All being said, Kidd's sudden depa...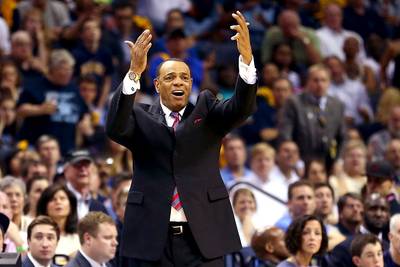 2 / 10
Lionel Hollins - Lionel Hollins is already considered an early frontrunner for the Brooklyn Nets head coaching job, according to USA Today. A league source also told ESPN of the former Memphis Grizzlies coach: "In a lot of ways, he makes the most sense. He represents stability, and stability is very important right now. He rules with an iron fist and gets a lot out of his players, so he'd be very high on the list right now, and likely the leader." Hollins was controversially fired after leading the Grizzlies to the 2013 Western Conference Finals following a 56-26 regular season. He would later comment that he was "wronged" by the organization, spelling the man is hungry to get back to coaching. Just what Brooklyn needs at the moment to move forward.(Photo: Ronald Martinez/Getty Images)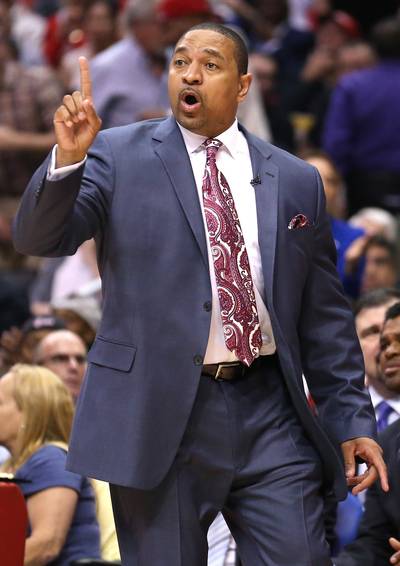 3 / 10
Mark Jackson - It's amazing that Mark Jackson hasn't gotten scooped up by another NBA team after being fired by the Golden State Warriors in early May. Yet, here we are well over a month later and Jax still doesn't have a suitor. Why would he be a good fit for the Nets? A) He's shown that he can be a successful coach in the league by taking the Warriors from obscurity and even the butt of jokes to a serious contender in the rugged Western Conference. And B) Cough up a lung, you know he's from Brooklyn, son! Born in the borough of Kings, Jackson was a Bishop Loughlin H.S. product, before going on to star for St. John's and winning NBA Rookie of The Year honors in 1988 with the New York Knicks. He embodies New York City toughness. Hey Prokhorov…there goes that man. Get him and bring him back to Brooklyn!(Photo: Stephen Dunn/Getty Images)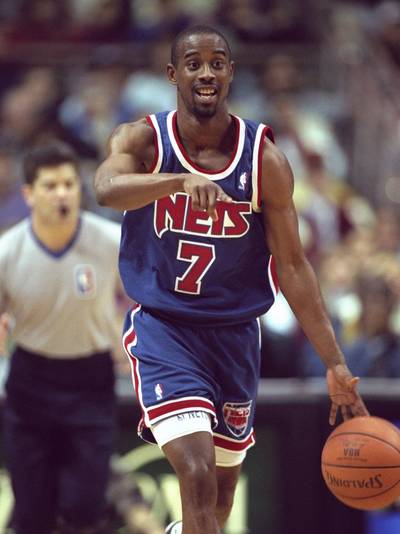 4 / 10
Kenny Anderson - Upon learning of Jason Kidd's departure from the Brooklyn Nets, former New Jersey Nets All-Star point guard Kenny Anderson tweeted, "I would love a interview for that nets job." Although he doesn't have any pro coaching experience, the Queens, New York-bred point guard did serve the organization well during the first five years of his NBA career (1991-96). A Brooklyn-Queens connect?(Photo: ALLSPORT USA/Allsport/Getty Images)
5 / 10
Patrick Ewing - After a Hall of Fame career, Patrick Ewing has served as an assistant coach for four different NBA franchises (Washington Wizards, Houston Rockets, Orlando Magic, and currently for the Charlotte Hornets) for over 10 years. That's quality experience. Why not give Ewing a chance as head coach? He's earned the look. Yes, we may see the day that good friend and Hornets owner Michael Jordan gives the big man a nod as head coach. But if you're Brooklyn, oh boy would it be sweet to beat Mike to the punch and bring Ewing back to NYC. The squad can play in Ewing's kicks.(Photo: Chris Trotman/Getty Images)
6 / 10
Byron Scott - Ironically, Byron Scott coached the then-New Jersey Nets to back-to-back NBA Finals (2002, 2003) with Jason Kidd as his star point guard. Scott's Nets lost in both appearances and he was sourly fired right smack during the 2003-04 season, before going on to coach the then-New Orleans Hornets (2004-09) and the Cleveland Cavaliers (2010-13). A lot has changed with the Nets since Scott's first tenure with them, and we like the idea of remixing the situation for the now veteran coach, but this time in BK and under the Russian billionaire. (Photo: Jared Wickerham/Getty Images)
7 / 10
Alvin Gentry - Well-respected and even better tenured, Alvin Gentry knows coaching basketball like the back of his hand, having coached in the league since 1989. The man is a consummate professional and has enough mettle to steer any NBA franchise, especially one with deep pockets like the Nets. (Photo: Christian Petersen/Getty Images)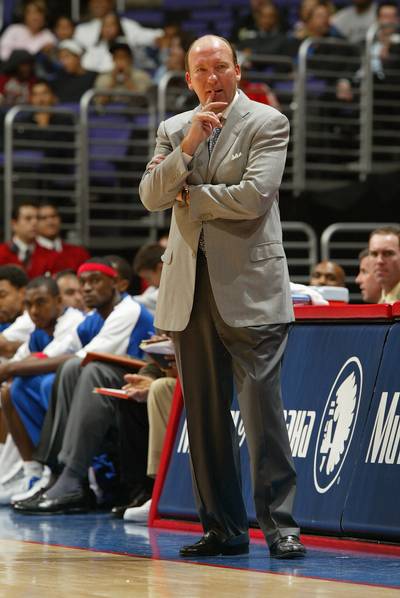 8 / 10
Mike Dunleavy - Mike Dunleavy hasn't coached in the NBA since 2010, but coaching basketball is so deeply ingrained in his blood that it would be light work for him to get back to barking out orders from the bench. Not to mention, the 1999 NBA Coach of The Year is also Brooklyn-bred. Broooklyn…Broooklyn!(Photo: Lisa Blumenfeld/Getty Images)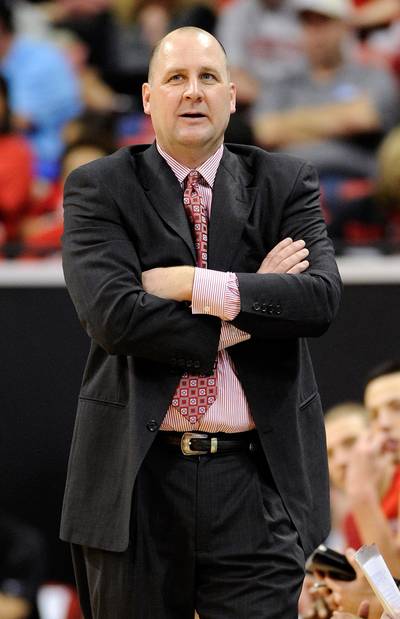 9 / 10
Jim Boylen - Know the name Jim Boylen? NBA squads seeking a head coach should get familiar with him. Boylen is coach Gregg Popovich's right-hand man and key assistant for the NBA-champion San Antonio Spurs. Just spending time with Pop has to rub off on Boylen. As an assistant for the Spurs, he's probably better and craftier than many NBA head coaches. It'd pay for the Nets to hear him out and see his vision.(Photo: Ethan Miller/Getty Images)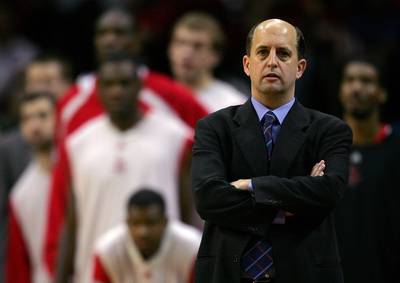 10 / 10
Jeff Van Gundy - Why should Jeff Van Gundy be considered for the Brooklyn Nets' vacant head coach position? Well, for the simple fact that his name always seems to be thrown in the mix anytime there's an open head coaching position in the NBA. That speaks to the respect the league has for JVG, who last coached the Houston Rockets in 2007. It would definitely be something to see the former New York Knicks coach, turned ESPN analyst make his return to the Big Apple.(Photo: Matthew Stockman/Getty Images)