Sports Buzz: Georgia Suspends Running Back Todd Gurley Indefinitely
Ex-GM says NFL ignored hundred domestic violence claims.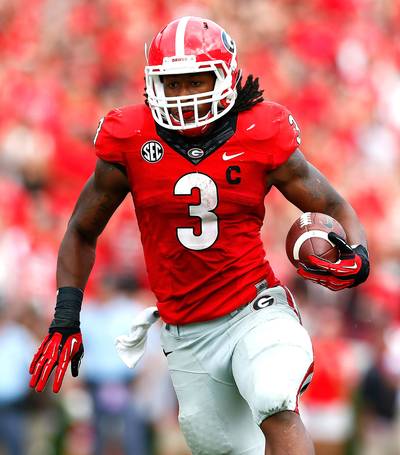 1 / 39
Georgia Rusher Todd Gurley Suspended Indefinitely - Georgia Bulldogs running back Todd Gurley was suspended indefinitely Thursday for a "memorabilia-related" NCAA violation, a source told CBS Sports. The violation is said to at least have involved autographs. If Gurley accepted money for an autograph, he could be suspended for multiple games depending on the compensation received. The NCAA will continue its investigation into the matter.(Photo: Kevin C. Cox/Getty Images)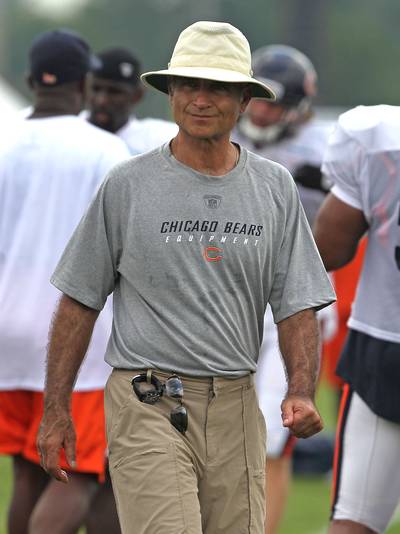 2 / 39
Ex-Bears GM Says NFL Teams Ignored Hundreds of Domestic Violence Incidents - Jerry Angelo, a former general manager of the Chicago Bears with 30 years of experience working with the NFL recently told USA Today that the league didn't discipline players in "hundreds and hundreds" of domestic violence incidents. "I made a mistake,'' said Angelo, who hasn't been in the league since 2011. "I was human. I was part of it. I'm not proud of it. 'OK, is everybody OK? Yeah. How are they doing? Good.' And then we'd just move on. We'd move on," Angelo added, describing the typical league reaction to a domestic violence incident. "We knew it was wrong." (Photo: Jonathan Daniel/Getty Images)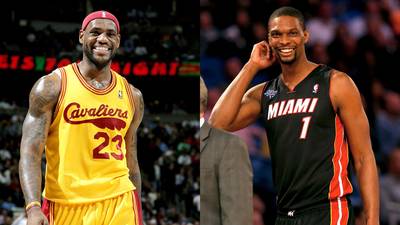 3 / 39
Chris Bosh Has No Hard Feelings Toward LeBron James - After teaming with LeBron James to go to four straight NBA Finals and win two straight league titles, Chris Bosh doesn't harbor any ill will toward King James. The Miami Heat power forward just wants to move on with who the Heat do have. "There's no hard feelings or anything," Bosh told ESPN on Thursday, as his Heat prepare for their pre-season game against James's Cleveland Cavaliers in Brazil on Saturday. "If we're both trying to win, he's against us, and that's a matter of fact."(Photos from Left: Doug Pensinger/Getty Images, Ronald Martinez/Getty Images)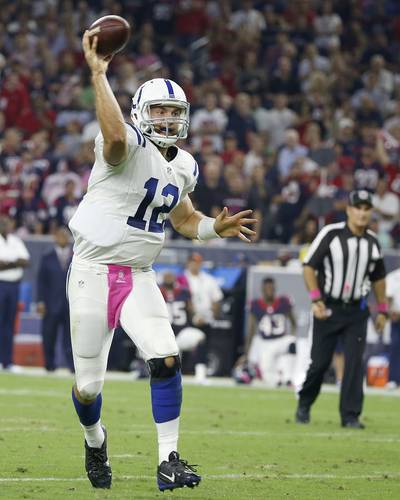 4 / 39
Colts Edge Texans Behind Luck's Three Touchdowns - Andrew Luck threw for 370 yards and three touchdowns to help lead the Indianapolis Colts to a hard-fought 33-28 road victory over the Houston Texans on Thursday Night Football. With the win, the Colts improved to 4-2, while the Texans slipped to 3-3. (Photo: Scott Halleran/Getty Images)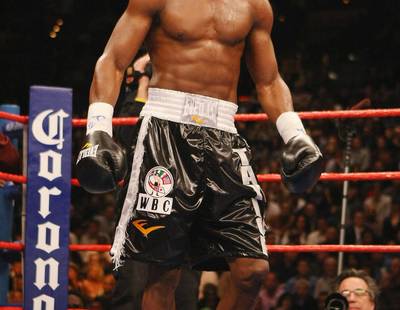 5 / 39
Jermain Taylor Shot Cousin Intruder in August - Two months before scoring a huge victory over Sam Soliman on Wednesday night, Jermain Taylor was arrested for shooting his own cousin on the boxer's property in August, TMZ Sports revealed Thursday. "I shot one of them — better come get him before I kill him," Taylor can be heard saying on the 911 recording. Despite being booked for first degree battery and aggravated assault, the IBF still let him fight for the middleweight title Wednesday night.  (Photo: Jed Jacobsohn/Getty Images)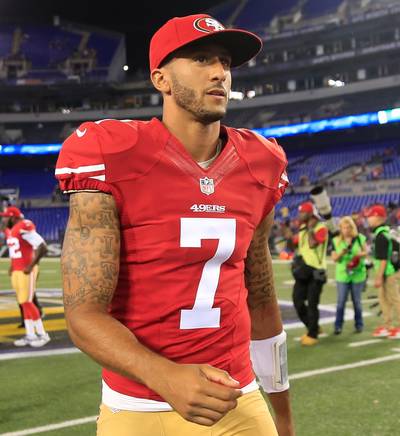 6 / 39
NFL Fines Kaepernick for Wearing Beats by Dre Headphones - The NFL fined San Francisco 49ers quarterback Colin Kaepernick $10,000 on Thursday for wearing Beats by Dre headphones during his post-game press conference on Sunday. The league has an exclusive partnership with Bose, prohibiting players from wearing any other brand of headphones. (Photo: Rob Carr/Getty Images)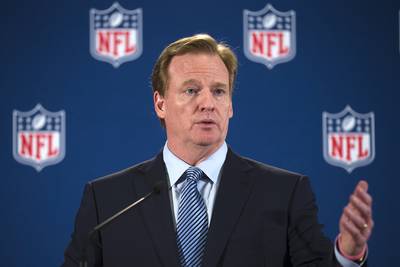 7 / 39
NFL Owners Meeting Focuses on Players' Conduct Policy - The NFL held an owners meeting in New York on Wednesday and as expected, a bulk of the time was spent focusing on the league's personal conduct policy. "As I have said, everything is on the table," NFL commissioner Goodell told reporters, including ESPN, at the end of the meetings. "We've been debating internally for well over a year whether there's a better process. At the same time, when something affects the integrity of the game, I think it's important for the commissioner to retain that authority." The league brought in Lisa Friel, a former New York City sex crimes prosecutor, to advise the NFL on these matters as well. "I think everybody is committed to doing this in a thoughtful way and not just knee-jerk and do something quickly," Friel told reporters. The league took big hits in the way it ha...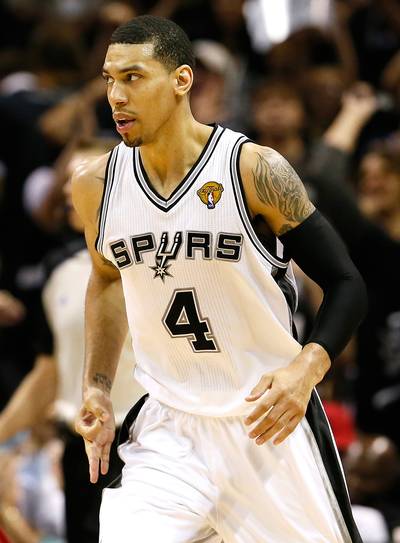 8 / 39
Danny Green Sparks Outrage for Taking Holocaust Selfie - San Antonio Spurs shooting guard Danny Green sparked Internet outrage Wednesday after posting an Instagram selfie in Berlin at the Holocaust Memorial. "You know I had to do it one time lol #Holocaust," Green wrote on the caption to his Instagram post, which he later deleted. He then took to his Twitter account to apologize. "I want to sincerely apologize for the insensitivity of my post!" Green tweeted. "I have great respect n understanding for this country's history n wanted to continue chronicling my experience in Berlin, but showed poor judgment…sorry once again." (Photo: Kevin C. Cox/Getty Images)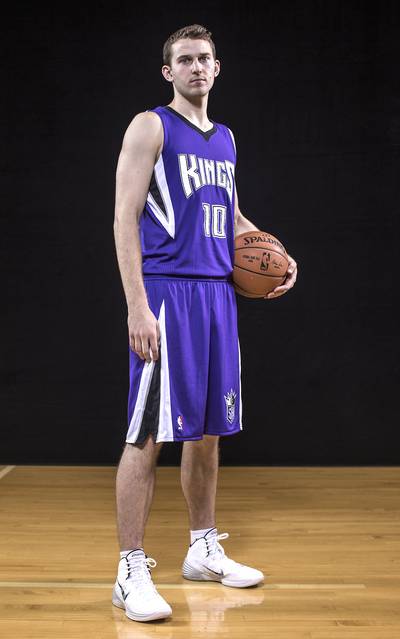 9 / 39
Nik Stauskas Surprised by 'White' Comment Reaction - Sacramento Kings rookie shooting guard Nik Stauskas is surprised that his comments about being a white player in the NBA have generated so much flack, but he isn't backing down from his statements. "I understand that I'm a rookie and I'm white, so people are going to attack me at all times," Stauskas said to ESPN after the Kings lost to the Toronto Raptors in pre-season action on Sunday night. "Just coming out there in the game, I felt it right away." In the days since, Stauskas told Cowbell Kingdom that he "was very surprised" about the reaction over that comment. "People kind of took it too far with what I was trying to say," Stauskas said. "I wasn't trying to get anyone to feel sorry for me. I wasn't trying to be controversial or anything like that. I was just trying to keep it real." (...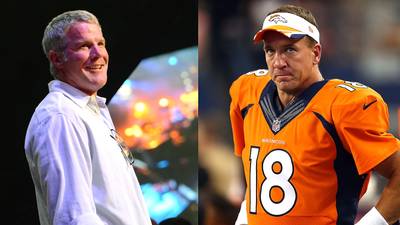 10 / 39
Favre Happy That Peyton Mannning Will Break All-Time TD Pass Record - At 503 career touchdown passes, Peyton Manning stands knocking on history's door, needing six more TD throws to eclipse Brett Favre's 508 to become the NFL's all-time touchdown passes leader. And Favre couldn't be happier for the Denver Broncos quarterback. "I'm glad it's Peyton that's doing it," Favre told the Associated Press this week. "I think a lot of Peyton. I know him well. I know his family well. His dad was one of my idols." Favre added: "I think as far as wanting to hold on to the record, I mean, I have no feelings of, 'Oh, my gosh. I wish I could hold on to that.' None whatsoever."(Photos from left: Rick Diamond/Getty Images for CMT, Ronald Martinez/Getty Images)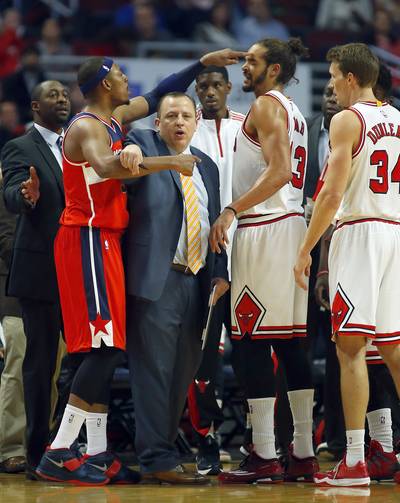 11 / 39
Pierce, Noah Fined and Four Wizards Suspended for Altercation - The NBA fined Paul Pierce and Joakim Noah $15,000 apiece Wednesday for their altercation in the first quarter of Monday night's Washington Wizards-Chicago Bulls preseason game. The league has also suspended four Wizards players — Nene, Xavier Silas, DeJuan Blair and Daniel Orton — for one game each due to leaving the bench area during the altercation. They'll serve the suspensions during the regular season. Noah initiated the incident and Pierce responded by pushing the Bulls center and poking him in the forehead with his finger.  (Photo: AP Photo/Jeff Haynes)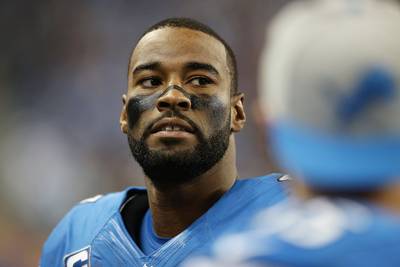 12 / 39
Calvin Johnson Battling High Ankle Injury - Widely regarded as the best wide receiver in the NFL, Calvin Johnson says he will need rest and treatment to recover from the high right ankle sprain that he suffered last month. "Any time you're dealing with an ankle, you've got to run, you've got to cut, you've got to do all those things," Johnson told ESPN on Wednesday. "It makes it tough. Just a lot of treatment that goes into it. Takes some time to rest and get off your feet as well." The Detroit Lions will monitor their star wideout on a week-to-week basis. (Photo: Leon Halip/Getty Images)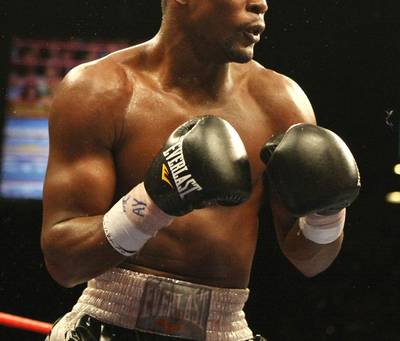 13 / 39
Jermain Taylor Wins World Title in Surprising Comeback - Ever since ending Bernard Hopkins's legendary middleweight title reign in 2005, Jermain Taylor has had it rough in boxing, losing four of his next five fights from 2007-2009 and leaving the sport altogether for the next two years. However, Taylor capped his comeback tour on a grand note Wednesday night, scoring four knockdowns against Sam Soliman and cruising to a unanimous decision win (116-111, 115-109 and 116-109) to capture his IBF middleweight title. Taylor, 36, has now won five straight fights since returning to boxing in 2011. (Photo: Jed Jacobsohn/Getty Images)

14 / 39
Kobe Bryant, Kevin Durant Believe NBA Players Deserve More Money - Add Kobe Bryant and Kevin Durant to the list of NBA superstars who believe that the league's players shouldn't settle for less money. The superstars joined LeBron James in speaking out about the players' worth following the NBA's announcement Monday for a new $24 billion television rights deal with Disney (ABC, ESPN) and Turner (TNT), lasting through the 2024-25 season. "Players are 'encouraged' per new CBA to take less to win or risk being called selfish+ungrateful while nbatv deal goes UP by a BILLION #biz," Bryant tweeted on Tuesday. Durant added to reporters on the same day: "A lot of these guys are worth more than they're making."(Photo: Kevork Djansezian/Getty Images)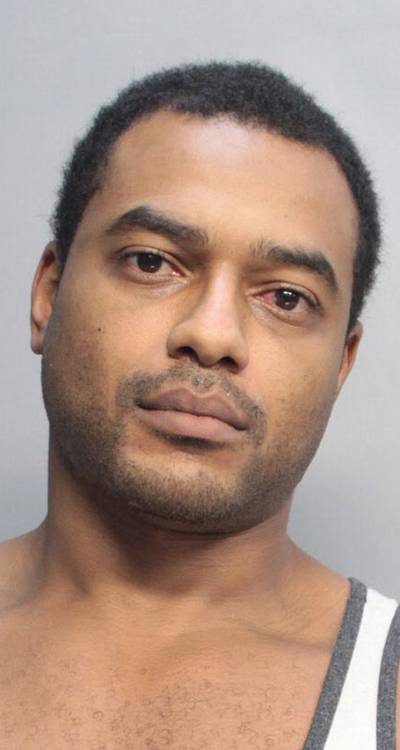 15 / 39
Larry Johnson Arrested on Aggravated Battery Charges - Former NFL running back Larry Johnson was arrested Tuesday night on charges of aggravated battery, after allegedly pummeling a man who took drinks from his table inside Miami's Delano Hotel. According to TMZ, Johnson punched the man in the face before using a broken bottle to attack him as well. The man was taken to the hospital with non-life-threatening injuries. Johnson last played in the NFL in 2011. (Photo: Miami-Dade Corrections and Rehabilitation Department via Getty Images)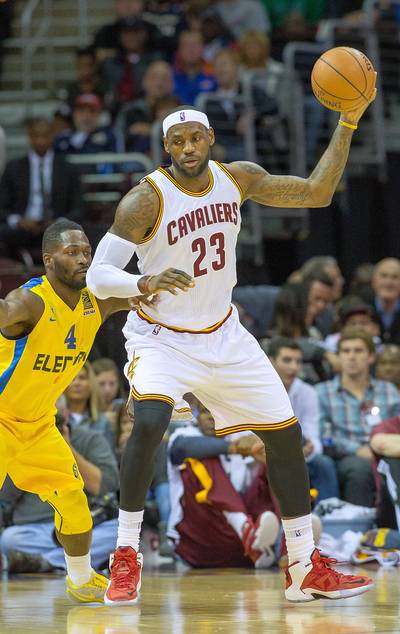 16 / 39
LeBron James Downplays Cleveland Preseason Game Against Miami - LeBron James is doing his best to downplay the Cleveland Cavaliers' preseason game Saturday...even though it's against his former Miami Heat squad and it's in Brazil. "It's not much of an issue for me going up against Miami, I think," James said to ESPN on Tuesday. "It's a preseason game. It's in Brazil so it's not really on an NBA floor, as well. But it gives us an opportunity to keep on continuing to broaden the game in a huge, worldwide aspect and it will be great for both teams." (Photo: Jason Miller/Getty Images)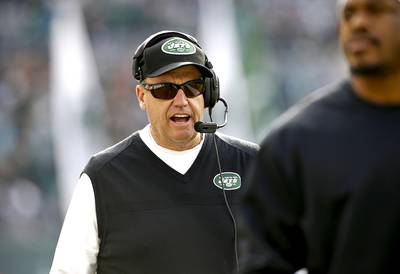 17 / 39
Rex Ryan Acknowledges Job is On The Line - It doesn't look good for the New York Jets. They're a dismal 1-4 this season and await back-to-back challenges from the Denver Broncos and New England Patriots. Having said that, Jets coach Rex Ryan admitted Tuesday that if Gang Green doesn't turn it around, he knows he could be fired. "You're right, if that's the case and we don't get this thing on the right track, I don't think for a minute I'll be here," Ryan said on ESPN New York 98.7 FM's "The Michael Kay Show." "I know I won't, but I believe this team will right itself and we'll find a way." (Photo: Jeff Zelevansky/Getty Images)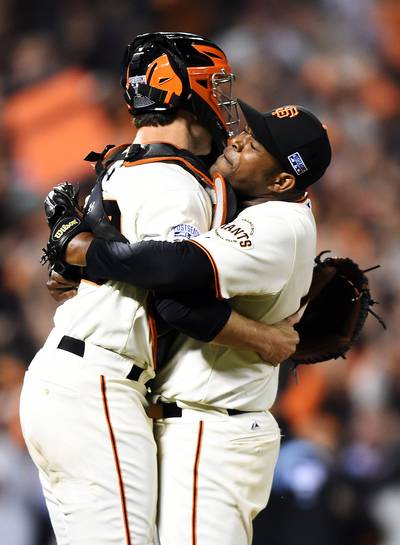 18 / 39
Giants Eliminate Nationals From NLDS - Joe Panik scored the go-ahead run in the seventh inning off a wild pitch to help lead the San Francisco Giants to a 3-2 victory over the Washington Nationals in Game 4 of their National League Division Series on Tuesday night. With the win, the Giants advance to the National League Championship Series. (Photo: Thearon W. Henderson/Getty Images)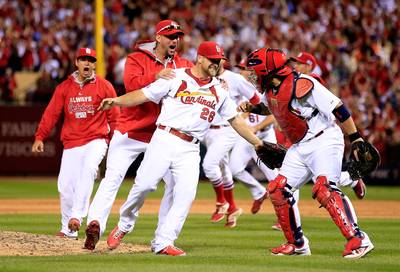 19 / 39
Cardinals Eliminate Dodgers in NLDS, Puig Benched - First baseman Matt Adams smashed a huge three-run homer off Clayton Kershaw in the seventh inning to lead the St. Louis Cardinals to a 3-2 victory over the Los Angeles Dodgers on Tuesday night. The Dodgers were playing without star outfielder Yasiel Puig, who was benched for undisclosed reasons. With the victory, the Cardinals move on to the National League Championship Series, where they'll face the San Francisco Giants, beginning on Saturday night. (Photo: Jamie Squire/Getty Images)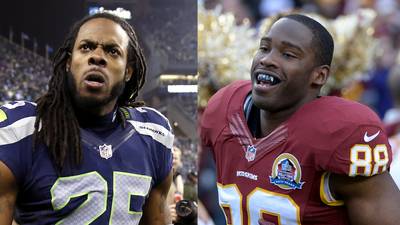 20 / 39
Richard Sherman Says Pierre Garcon "Doesn't Matter" in NFL - Richard Sherman doesn't have the highest opinion of Pierre Garcon. Fresh off the Seattle Seahawks scoring a Monday Night Football victory over the Washington Redskins, Sherman told reporters that the wide receiver "doesn't matter in this league." Sherman reportedly took offense to the Redskins wideout yanking his hair in the game and possibly talking trash while doing it.(Photos from left: Otto Greule Jr/Getty Images, Jonathan Newton / The Washington Post)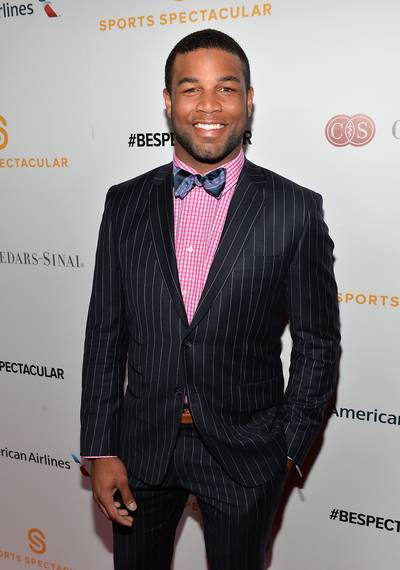 21 / 39
Lions Player Calls Bills, Schwartz' Gesture Disrespectful - Detroit Lions wide receiver Golden Tate didn't appreciate how the Buffalo Bills carried Jim Schwartz, former Lions coach and current defensive coordinator, off the field following their upset victory Sunday. "It's a terrible gesture. Just being a spectator, that's not the first time that he's done some things like that," Tate said Tuesday on 105.1 FM in Detroit, as reported by ESPN. "One thing that I heard, I don't know how true it is, I heard that it was planned." (Photo: Alberto E. Rodriguez/Getty Images for Sports Spectacular)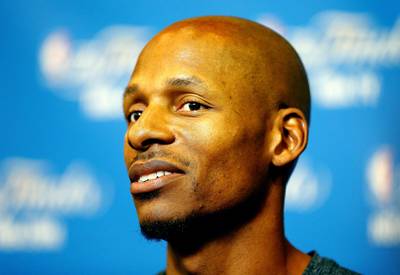 22 / 39
Ray Allen Reportedly Signs With Cavs - It's reportedly official — Ray Allen will join LeBron James with the Cleveland Cavaliers. "Earlier reports of Ray Allen signing with Cavaliers are true. Done deal," wrote a FanSided columnist on his Twitter account Tuesday. This will mark the 19th season for the 10-time NBA All-Star and two-time champion. (Photo: Andy Lyons/Getty Images)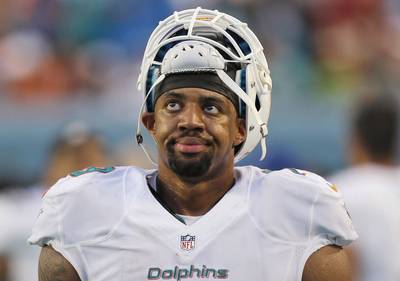 23 / 39
Dolphins Shelby Suspended Indefinitely After Arrest - The Miami Dolphins didn't waste time disciplining defensive end Derrick Shelby, suspending him indefinitely Monday for "conduct detrimental to the team," according to ESPN. Shelby was arrested this weekend at a Fort Lauderdale, Fla., nightclub after security says he was touching women without their permission early Saturday. Shelby, believed to be intoxicated, allegedly resisted arrest and had to be Tasered three times to be subdued. (Photo: AP Photo/Wilfredo Lee)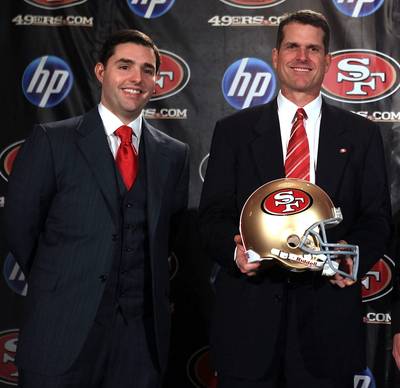 24 / 39
Niners CEO, Jim Harbaugh Have "Good Talk" - There have been rumored reports of the San Francisco 49ers having a divided locker room between the players and head coach Jim Harbaugh. On Monday, Harbaugh revealed that he and Niners CEO Jed York spoke about the situation. "Jed stopped by today, we had a real good talk and keep moving forward, moving on to the [St. Louis] Rams and continue, everybody in the organization is doing their job," Harbaugh said to reporters, including ESPN. "Everybody is working hard at the craft of helping us be the best we can possibly be as a football team and that's all you can ask of anybody." (Photo: Ezra Shaw/Getty Images)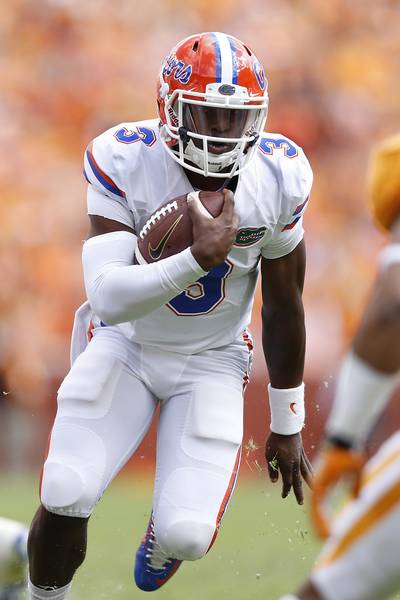 25 / 39
Florida Suspends Freshman Quarterback Over Sexual-Assault Investigation - Florida has suspended its freshman quarterback, Treon Harris, over an accusation of sexual assault, which police are currently investigating. "We have no tolerance for sexual assault on our campus," Florida president Bernie Machen said in the statement, as reported by CBS Sports. "The university is committed to providing a safe and inclusive environment for every member of the UF community. We must strive to protect all of our students from sexual harassment and assault, and do everything in our power to promote a safe learning environment." Harris had just led the Gators to a 10-9 win over Tennessee on Saturday. (Photo: Joe Robbins/Getty Images)
26 / 39
Nationals Defeat Giants, Stay Alive in NLDS - Not so fast. The Washington Nationals staved off playoff elimination by scoring a 4-1 victory over the San Francisco Giants in Game 3 of their National League division series on Monday. Washington starter Doug Fister went seven innings, allowing four hits and no runs. The Nationals and Giants will play Game 4 in San Francisco on Tuesday night. (Photo: Thearon W. Henderson/Getty Images)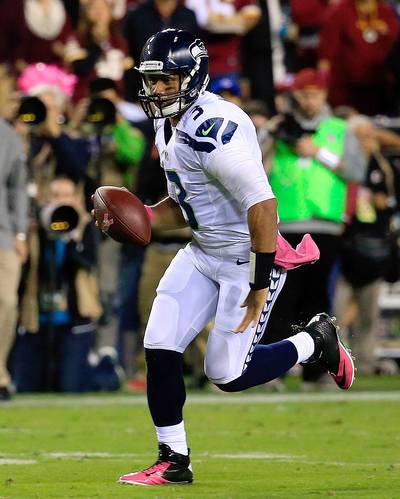 27 / 39
Seahawks Edge Redskins, Despite Costly Penalties - The defending Super Bowl champion Seattle Seahawks scored a 27-17 road victory over Washington on Monday Night Football despite committing 13 fouls, including three flags that brought back three Percy Harvin touchdowns. "I've never seen that in football," Seahawks cornerback Richard Sherman told USA Today Sports. "I've never seen that ever. I'd be curious to see those calls." Russell Wilson led the Seahawks with 201 passing yards and two touchdowns in addition to 122 rushing yards and another score. (Photo: Rob Carr/Getty Images)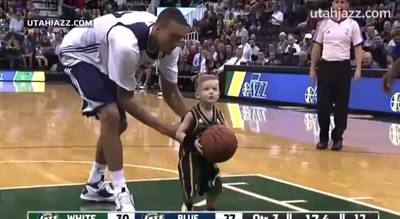 28 / 39
Jazz Sign 5-Year-Old Leukemia Patient to One-Day Contract - When the Utah Jazz learned about 5-year-old, Leukemia-stricken fan JP Gibson, they signed him to a one-day contract and allowed him to play during a team scrimmage Monday night. Upon entering the game in a Jazz No. 1 jersey, Gibson dribbled into the paint and was hoisted into the air by center Rudy Gobert before dunking with two hands. (Photo: Utah Jazz via YouTube.com)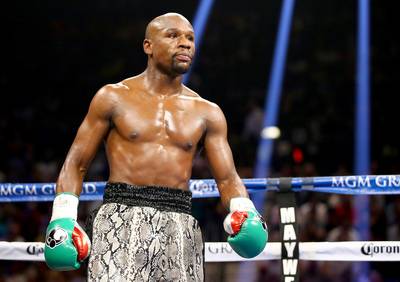 29 / 39
Floyd Mayweather Reportedly Wins $1.4 Million on Colts Bet - Floyd Mayweather reportedly bet $720,000 on the Indianapolis Colts defeating the Jacksonville Jaguars in Week 3 and took home a cool $1.4 million. "When you're betting on Andrew, it's never Luck," the undefeated champion said on his Instagram account referring to Colts QB Andrew Luck. He also bet $220,000 on the Seattle Seahawks on Monday Night Football and won $420,000. (Photo: Al Bello/Getty Images)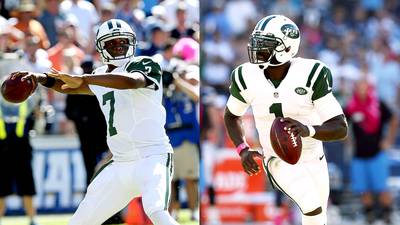 30 / 39
Jets Bench Smith for Vick, But Say Geno is Starter Next Week - The New York Jets benched starting quarterback Geno Smith against the San Diego Chargers at halftime on Sunday after he completed only four of 12 passes for 27 yards and threw and interception. But backup Michael Vick didn't fare any better, completing eight of 19 passes for 47 yards in the second half as the Jets suffered an embarrassing 31-0 road loss to the Chargers, the team's first shutout defeat in two years. Afterwards, though, Jets coach Rex Ryan was authoritative in saying that Smith will remain the Jets' starting QB. "I'm going with Geno Smith," Ryan said to reporters, including ESPN. "This wasn't on him. He wasn't the guy out there blocking or blowing assignments or doing whatever. It's not on one player."(Photos: Stephen Dunn/Getty Images)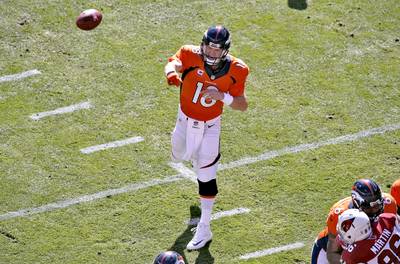 31 / 39
Peyton Manning Throws 500th Career Touchdown in Broncos' Win - Denver Broncos quarterback Peyton Manning entered Sunday's home game against the Arizona Cardinals needing one touchdown to join the 500 touchdown passes club. Manning got that one and more, posting a career-high 479 yards passing and four touchdowns, leading the Broncos to a 41-20 rout of the Cardinals. Broncos wideout Demaryius Thomas posted a team-record 226 receiving yards with two TDs. Manning now needs six more touchdown passes to overtake Brett Favre's 508 as the NFL's all-time leader in TD throws. (Photo: David Zalubowski/AP Photo)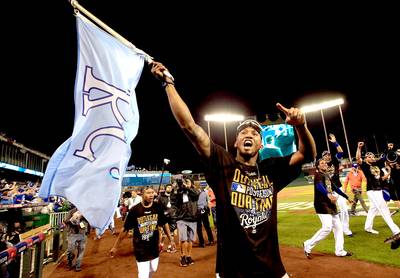 32 / 39
Kansas City Royals Sweep Angels, Headed to ALCS - The Kansas City Royals are for real. The Royals continued their pursuit to be crowned kings of baseball Sunday by completing a three-game sweep of the Los Angeles Angels via an 8-3 home victory. James Shields went six innings with six strikeouts, only giving up two runs in the Royals win. Kansas City now advances to the American League Championship Series against the Baltimore Orioles. (Photo: Jamie Squire/Getty Images)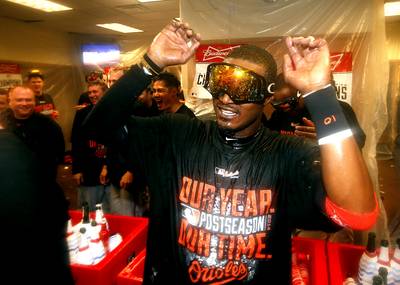 33 / 39
Orioles Sweep Tigers, On to ALCS - A two-run home run from Nelson Cruz was all it took for the Baltimore Orioles to defeat the Detroit Tigers 2-1 on Sunday and complete their three-game sweep. The Orioles will now face the Kansas City Royals in the ALCS, beginning Friday. (Photo: Gregory Shamus/Getty Images)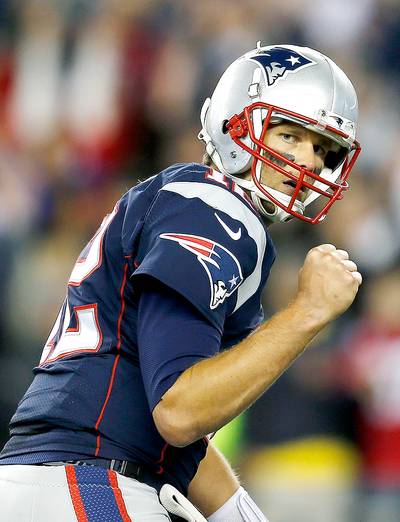 34 / 39
Tom Brady Reaches 50,000 Passing Yards in Win - Battling all kinds of rumors that their magical run over the years was finally over, Tom Brady and the New England Patriots responded with a huge 43-17 home victory over the Cincinnati Bengals on Sunday Night Football. Brady threw for 292 yards and two touchdowns while also reaching the milestone of 50,000 passing yards in the game. Rob Gronkowski was a big target for Brady, hauling in six receptions for a 100 yards and one touchdown, while Stevan Ridley added 113 yards and a TD on the ground.(Photo: Jim Rogash/Getty Images)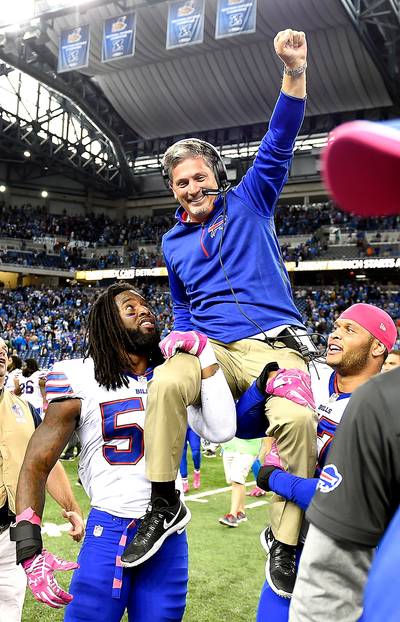 35 / 39
Bills Carry Jim Schwartz Off Field After Win Over Lions - The Buffalo Bills rallied from a 14-3 halftime deficit to shock the Detroit Lions on a game-winning 58-yard field goal to get a 17-14 road victory on Sunday. After the game, Bills players carried defensive coordinator and former Lions head coach Jim Schwartz off the field in celebration. (Photo: Joe Sargent/Getty Images)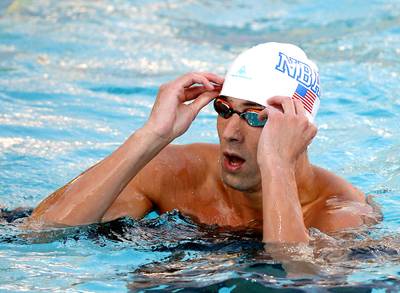 36 / 39
Michael Phelps to Enter Rehab - After his second DUI arrest in 10 years, Olympic gold-medalist swimmer Michael Phelps announced that he's going to rehab. "I'm going to take some time away to attend a program that will provide the help I need to better understand myself," Phelps announced on his Twitter account Sunday. "Swimming is a major part of my life, but right now I need to focus my attention on me as an individual, and do the necessary work to learn from this experience and make better decisions in the future."(Photo: Harry How/Getty Images)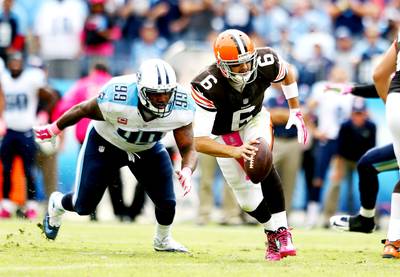 37 / 39
Browns Set NFL Record for Largest Comeback by Road Team - The largest comeback by a road team ever. That's the NFL record that the Cleveland Browns set Sunday, rallying from a 25-point deficit to defeat the Tennessee Titans, 29-28. The Browns completed the comeback on a six-yard touchdown pass from Brian Hoyer to Travis Benjamin with 1:09 left.(Photo: Andy Lyons/Getty Images)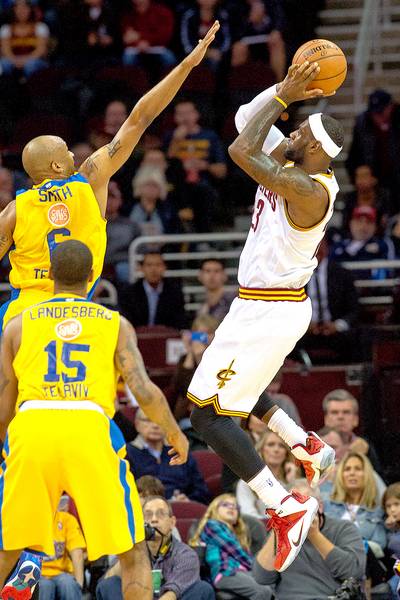 38 / 39
LeBron, Cavs Win First Preseason Game - LeBron James scored 12 points before resting in the second half, Kyrie Irving added 16 points and Kevin Love had 11 rebounds in the Cleveland Cavaliers' first preseason victory, a 107-80 spanking of Maccabi Tel Aviv on Sunday night. Cavs coach David Blatt formerly coached Maccabi Tel Aviv. (Photo: Jason Miller/Getty Images)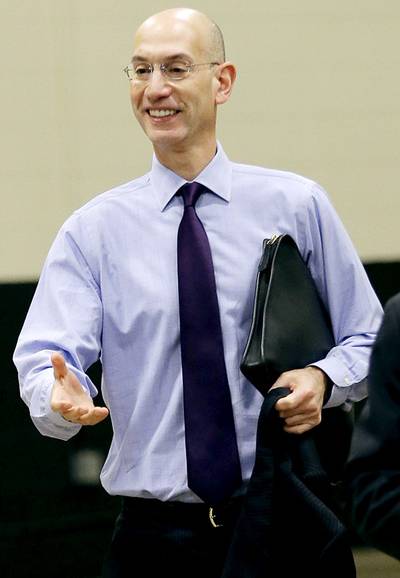 39 / 39
NBA to Announce New TV Deal Worth $24 Billion - The NBA will reportedly announce a new television deal extension Monday with Disney (ABC, ESPN) and Turner (TNT) worth $24 billion and lasting through the 2024-25 season. The New York Times reports that the deal will take effect after the 2016 season.(Photo: Eric Gay/AP Photo)