Prison Song: MCs Who've Released Albums From Jail
Gucci Mane announces three new albums dropping this week.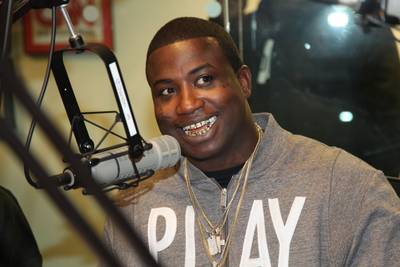 1 / 19
Gucci Mane - Gucci Mane may be on a forced vacation but that hasn't stopped the Atlanta emcee from dropping a gang of projects since his arrest. This time's he's back and will drop three albums — entitled Breakfast, Lunch and Dinner — simultaneously on Saturday (March 21). As Gucci continues to feed the streets, take a look at other rappers who've released albums while on lockdown.(Photo: Johnny Nunez/WireImage)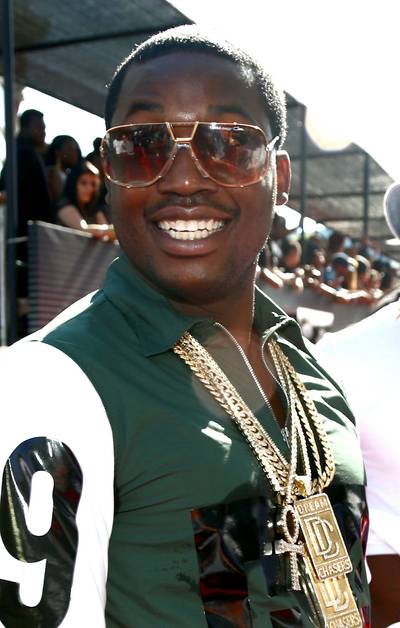 2 / 19
Meek Mill - Meek Mill caught a tough break when he was sentenced up to six months for a parole violation and had to push back his sophomore album Dreams Worth More Than Money. Though he was released in December, the album has yet to receive a drop date. It's expected this year and he's back on his video grind with "B-Boy" featuring Big Sean and A$AP Ferg.(Photo: Johnny Nunez/BET/Getty Images for BET)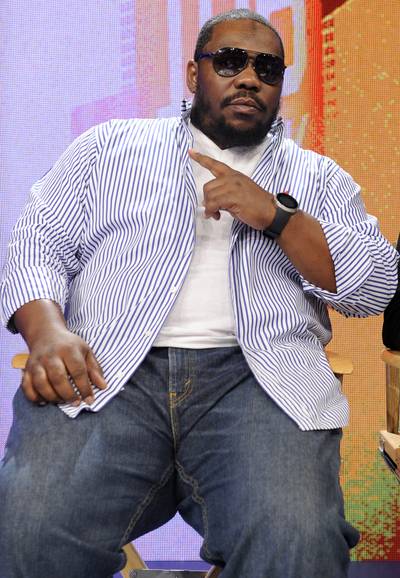 3 / 19
Beanie Sigel - Beanie Sigel released his masterpiece The B. Coming in February 2005 while doing a bid for federal weapons charges. The Roc-A-Fella release featured hits like "Feel It In the Air" and "Purple Rain." (photo: John Ricard / BET).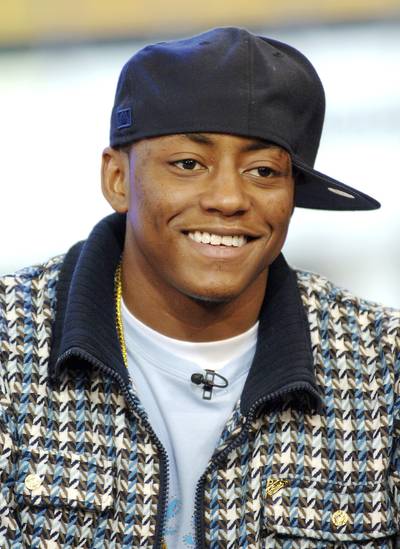 4 / 19
Cassidy - Cassidy was fighting for his life in June 2005 with aggravated assault and involuntary manslaughter charges being hurled at him just before the release of his second album I'm A Hustla. Filled with a slew of bars and hits, Cassidy still managed to go platinum.(Photo: Andrew H. Walker/Getty Images)
5 / 19
Prodigy - Mobb Deep's Prodigy was scrambling to finish and promote his 2008 sophomore release H.N.I.C. Pt. 2 when he dropped the album in April 2008 just as he was about to serve time for a gun possession case. (Photo: Astrid Stawiarz/Getty Images)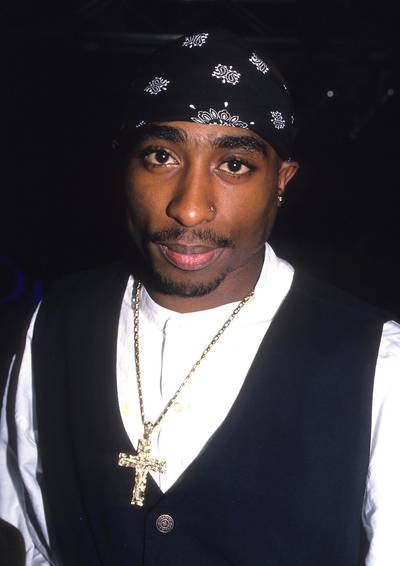 6 / 19
Tupac Shakur - Tupac was the first MC to move units while on lock down as Me Against the World  sold over 2 million units in 1995. The hit album contained classics like "Dear Mama" and "Temptations."(Photo: Steve Eichner/Getty Images)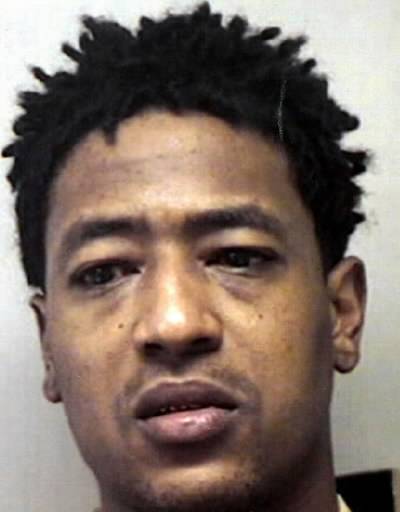 7 / 19
C-Murder - In 2005, C-Murder released Truest S**t I Ever Said with the help of his lawyer and and a hand held recorder, while facing a slew of charges. Now serving a life sentence for murder, Master P's lil' brother has released three more albums since his conviction.(Photo: Courtesy Baton Rouge Police Department)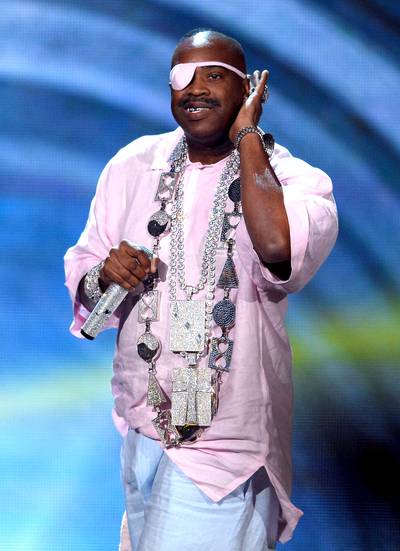 8 / 19
Slick Rick - The Ruler's Behind Bars hit stores in 1994, midway through the MC's five-year prison sentence for second degree attempted murder.(Photo: Ethan Miller/BET/Getty Images for BET)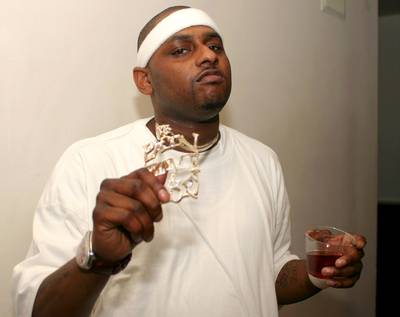 9 / 19
Capone of Capone-N-Noreaga - Capone was in jail by the time The War Report hit stores back in 1997. The LP is widely regarded as a cult classic and paved the way for 'Pone and Nore's successful solo careers.  (Photo: Johnny Nunez/WireImage)
Photo By
Photo: Johnny Nunez/WireImage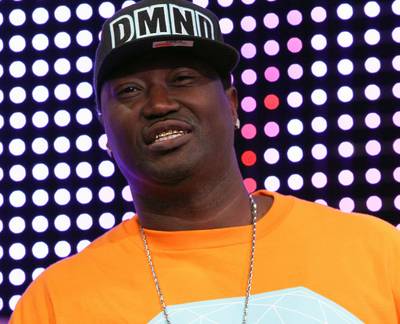 10 / 19
Project Pat - Project Pat was unable to properly promote his platinum-selling Mister Don't Play: Everythangs Workin due to legal trouble back in 2001. His follow-up set, Layin' da Smack Down was released while he was already in jail.(Photo: Bennett Raglin/BET/Getty Images for BET)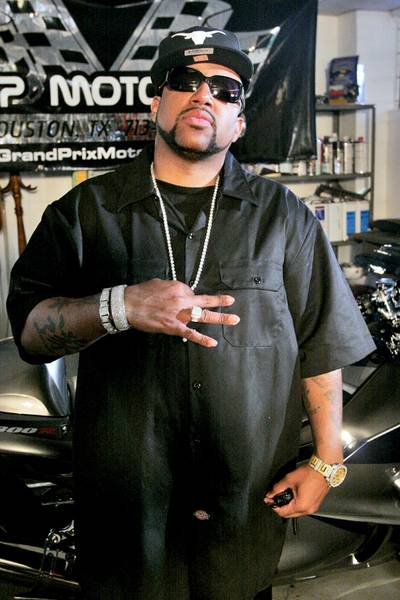 11 / 19
Pimp C - Taking advantage of the popularity of the Free Pimp C movement, Rap-A-Lot released Sweet James Jones Stories to whet his fans' appetite back in 2005.(Photo: Bill Olive/Getty Images)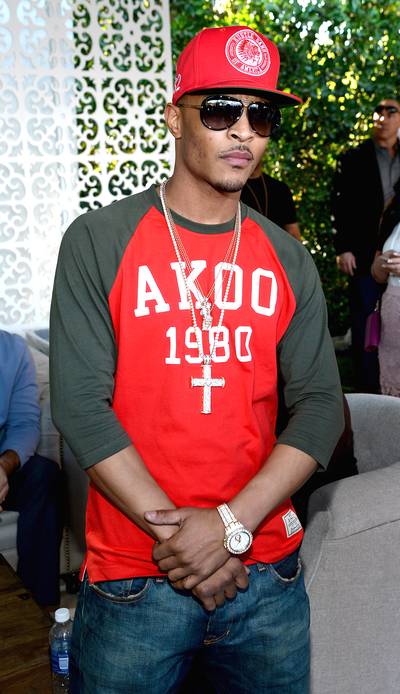 12 / 19
T.I. - Tip's No Mercy hit stores in 2010 after his return to prison. The album went through some last minute changes, which included the title. The project was to be called King Uncaged until he violated his probation.(Photo: Larry Busacca/Getty Images)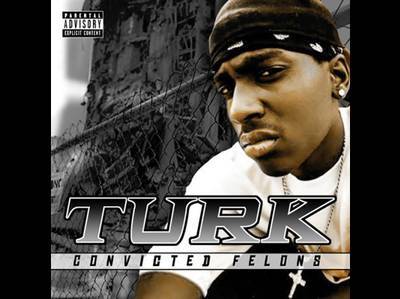 13 / 19
Turk - As Turk of Cash Money fame fought to get freed from jail, Laboratory Recordz released Still a Hot Boy and Convicted Felons in 2005 and 2006, respectively.  (Photo:  Laboratory Recordz)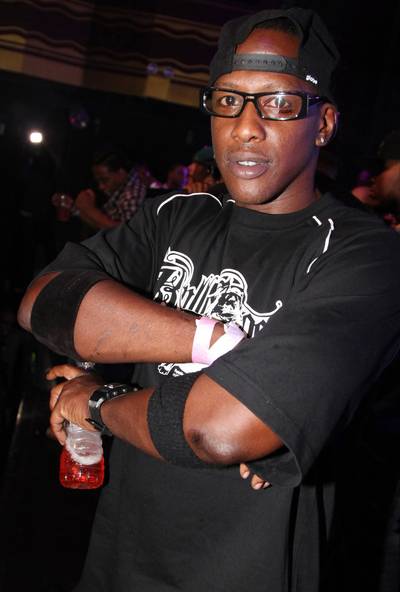 14 / 19
Keith Murray - The mad matador of metaphors, Keith Murray dropped his third offering, It's a Beautiful Thing while he was still in prison in 1999. (Photo: Johnny Nunez/WireImage)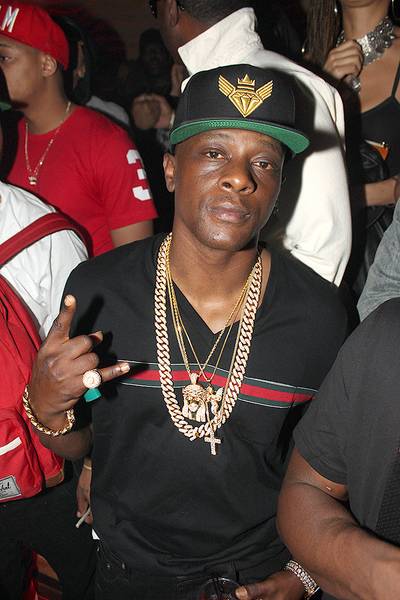 15 / 19
Lil Boosie - Boosie pleaded guilty to drug and weapons charges one week after his Superbad: The Return of Boosie Bad Azz LP hit stores on September 15, 2009.(Photo: Chad Ubiwa/Splash News)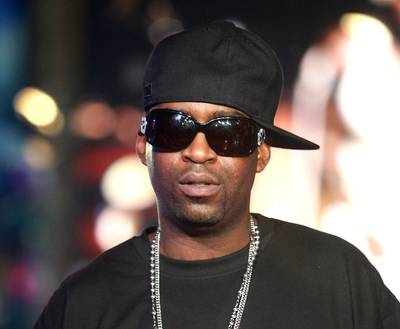 16 / 19
Tony Yayo - A fan-favorite member of G-Unit back then, Yayo only appears on two cuts off the group's 2003 debut, Beg For Mercy. Yayo was incarcerated on a gun possession conviction at the time. The project sold 2 million copies.(Photo: Stephen Lovekin/Getty Images)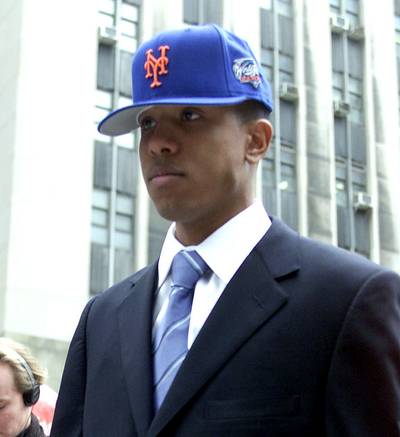 17 / 19
Shyne - In an unprecedented move, Shyne Po signed a lucrative deal with Def Jam Records while incarcerated. The deal produced Godfather Buried Alive in 2004. The album was certified gold.(Photo: Robert Mecea/Newsmakers)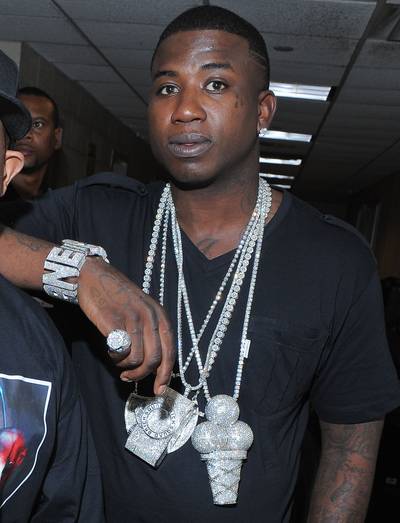 18 / 19
Gucci Mane - Only weeks before the release of The State Vs. Radric Davis in December 2009, Gucci was sent to prison for a probation violation. He also released mixtapes while incarcerated. The Atlanta rapper is now locked up again and still continues to release music while on lock down. His most recent release, Trap House 4, dropped on July 4th.   (Photo: Adrian Sidney/PictureGroup)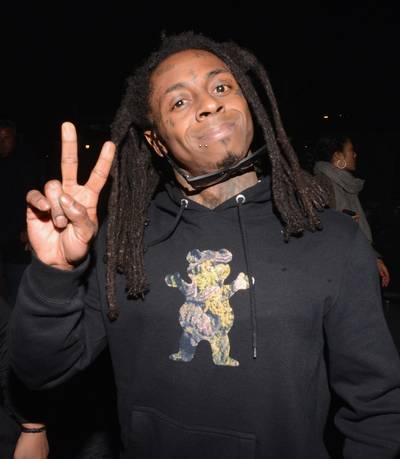 19 / 19
Lil Wayne - Lil Wayne kept his name buzzing in the streets when he released I Am Not A Human Being in 2010 while he went to serve time in Rikers for a gun possession charge.(Photo: Vivien Killilea/Getty Images for MTV)