Our Dream Rapper Mentorship Program
If Tyga can dream, so can we.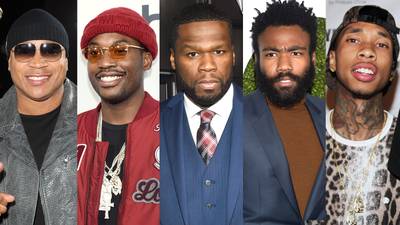 1 / 11
Mentor vs. Mentee  - A mentor, by definition, is an experienced and trusted adviser. There are tons of artists that fit the bill in providing many of today's newcomers with some solid advice. While a lot of these pairings would never happen, we can dream. So we paired some veterans with obvious (and some, not so obvious) newcomers. After the year some of these artists had, guidance is very necessary. In Tyga's case, we might have had a different than he did. —Jon Reyes(Photos from left: Joshua Blanchard/Getty Images, Ilya S. Savenok/Getty Images, Dimitrios Kambouris/Getty Images for JCPenney, Jason Kempin/Getty Images, Johnny Nunez/WireImage)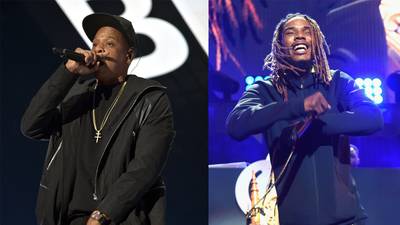 2 / 11
Jay Z and Fetty Wap - Now that Fetty has had such a kick-ass year, it'd be a dream to have Jay Z take this Paterson, N.J., native under his wing to impart some sage advice. Fetty's next moves can be more than just about making a follow-up album. They can be about being a mogul. Can't you tell we're rooting for him?
Photo By
Photos from left: Theo Wargo/Getty Images for TIDAL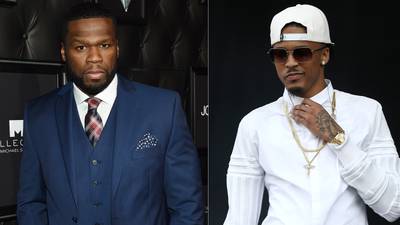 3 / 11
50 Cent and August Alsina - This pair is quick to sound off on their social media channels, but for some reason 50 manages to come out almost unscathed. August could benefit from a tip or two on how to clap back and then wander off.(Photos from left: Dimitrios Kambouris/Getty Images for JCPenney, Tim P. Whitby/Getty Images)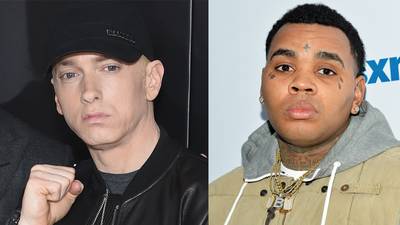 4 / 11
Eminem and Kevin Gates - The young Kevin Gates seems to be fighting some demons of his own. Eminem knows a thing or two about that. Considering that the record-breaking rapper has made it out the other side, he could provide some brotherly direction to the young one.(Photos from left: Dimitrios Kambouris/Getty Images, Slaven Vlasic/Getty Images)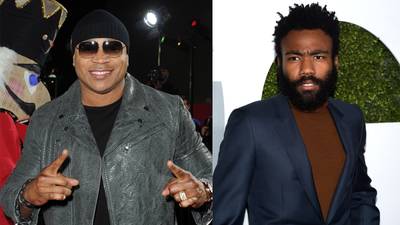 5 / 11
LL Cool J and Childish Gambino - Both of these guys are always in with the ladies. With Gambino's acting chops already proven with his stint on Community, LL (a TV and movie star himself) might be able to prepare Donald the Don for what's next. Though, there's one talent we know isn't transferable: that signature LL Cool J lip move.(Photos from left: Joshua Blanchard/Getty Images, Joshua Blanchard/Getty Images)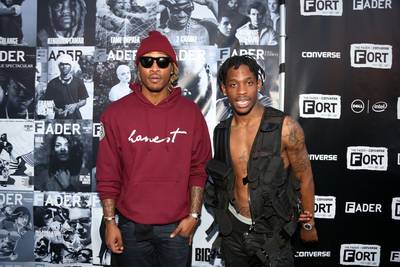 6 / 11
Future and Travi$ Scott - This pair of Southern gentlemen have already proven they complement one another. Just check their collaboration "3500" on Scott's debut album, Rodeo. Future's already released three mixtapes this year (one qualified as an album). After a stellar 2015, Future can definitely nudge this guy to up the quantity of releases. Nowadays, more is the secret.(Photo: Johnny Nunez/WireImage)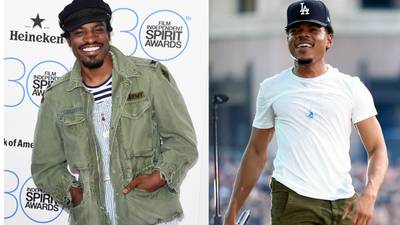 7 / 11
André 3000 and Chance the Rapper - Even though these guys are from different parts of the country: Chance from Chicago; André from Atlanta, their approach to rap is so eerily similar. Both mix bars and singing to create dense songs. Just check out Chance's latest SNL performance. One thing though: 3 Stacks shouldn't advise on the frequency of output; maybe just creative direction. (Photos from left: by Jason Merritt/Getty Images, Christopher Polk/Getty Images for Anheuser-Busch)
8 / 11
Rick Ross and Migos - There's one major thing these guys have in common: they rep their hometowns proudly. The Miami-rooted Teflon Don has transcended past the 305 into finding his own label, MMG. As part of the premiere stars of the trap movement, Migos can definitely do the same with a little guidance from Rozay himself.(Photos from left: Bennett Raglin/Getty Images for Power 105.1's Powerhouse 2015, Neilson Barnard/Getty Images for Power 105.1)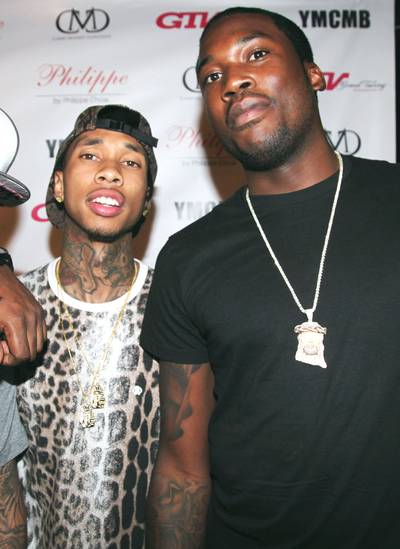 9 / 11
Tyga and Meek Mill - Yup, that's right, you're seeing it correctly. Tyga can totally mentor the Meek. For starters, these two got two high-profile girlfriends on their arms. Two ladies that from time to time take the spotlight away from the talented gentlemen. While they bond with that tidbit, maybe Tyga can offer some sage words on backing away gracefully from the Drake beef.(Photo: Johnny Nunez/WireImage)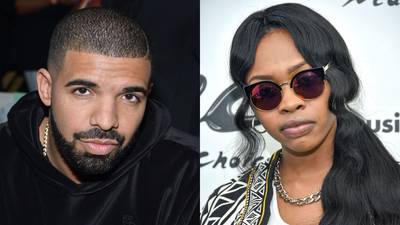 10 / 11
Drake and Tink - We still have yet to see a debut album from Tink, but her Winter's Diary 2: Forever Yours was a critical darling much like Drake's initial mixtapes. With Tink's proven affinity for singing and rapping, it makes sense that Drake might be able to swoop in and mentor the young artist on how to evoke "feels" unto a track.(Photos from left: Grant Lamos IV/Getty Images)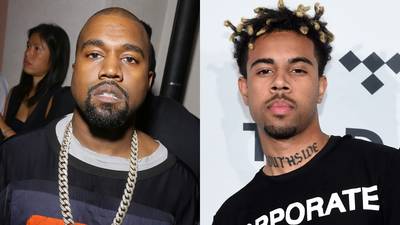 11 / 11
Kanye West and Vic Mensa - These Chicago boys could make some amazing abstract rap together. In fact, they already have when they teamed up on Mensa's "U Mad" and Kanye West's "Wolves," the SNL performance heard 'round the world. While Vic's aesthetic is outright eclectic without even so much as an album out, Kanye can definitely give him some incredible music direction.(Photos from left: Victor Boyko/Getty Images for Vogue,  Ilya S. Savenok/Getty Images)