The Life and Times of Marion Barry
The highs and lows of the former mayor's life.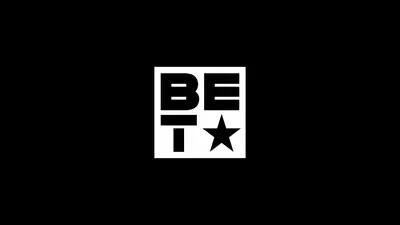 1 / 21
R.I.P. - Marion Barry was many things to many people. To some he was a national joke after his infamous fall from grace during an FBI sting in a Washington, D.C., hotel. To tens of thousands of District residents, he was an American hero who opened the doors of opportunity for them and their families. Here's a look at some of the highs and lows in the life of Marion Barry, who died on Nov. 23, 2014. –  Joyce Jones (@BETpolitichick) (Photo: Bettmann/Corbis)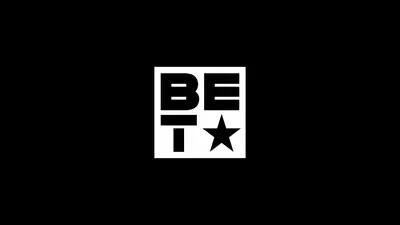 2 / 21
In the Beginning... - Marion Barry's political rise in Washington began when he worked for the Student Nonviolent Coordinating Committee after earning bachelor's and master's degrees in chemistry. He left the organization in 1967 and founded a group called Pride Inc., whose mission was to help unemployed African-American men find work. (Photo: LeRoy Woodson Jr./The Washington Post)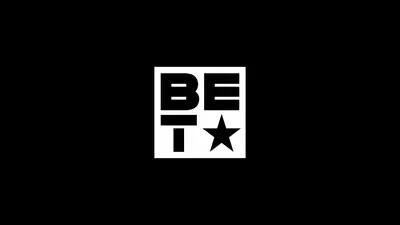 3 / 21
Barry Elected to D.C. School Board - Pictured here with D.C. Delegate Walter Fauntroy, Barry is celebrating winning a seat on the city's school board. (Photo: Ellsworth Davis/The Washington Post)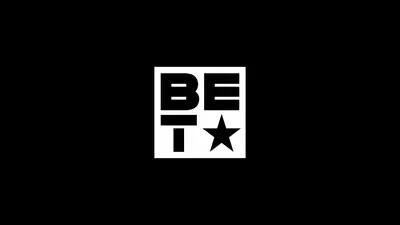 4 / 21
A Brush With Danger - In 1977, Barry was shot by Hanafi Muslims during a siege of the District Building, where he served as a city councilman. Luckily, his wounds were only superficial and his hospital stay brief. (Photo: Afro American Newspapers/Gado/Getty Images)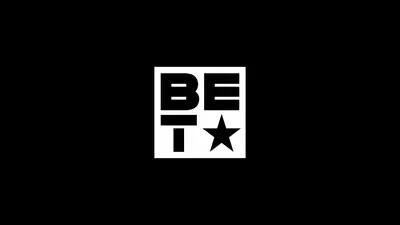 5 / 21
Take a Stand - In 1978, Barry asked Washington voters to take a stand. They did, and helped him defeat incumbent Mayor Walter Washington. (Photo: James A. Parcell/The Washington Post via Getty Images)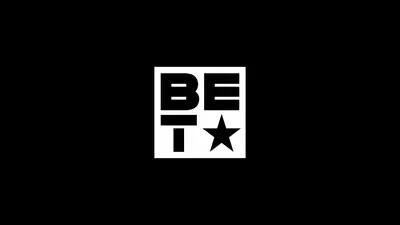 6 / 21
Mr. Mayor - Soon after his inauguration, Mayor Barry paid a visit to the White House to meet with President Jimmy Carter. One of the topics they discussed was the good experience first daughter Amy Carter had attending D.C.'s public schools. (Photo: Bettmann/Corbis)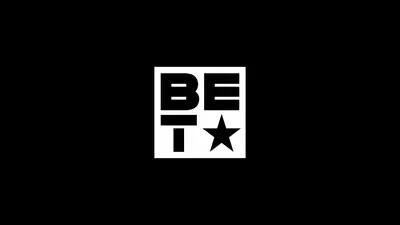 7 / 21
Fatherhood - On June 18, 1980, the mayor welcomed his only child, Marion Christopher Barry, into the world. (Photo: Gary A. Cameron/The Washington Post)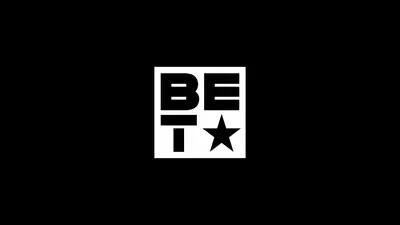 8 / 21
He Was the Man - Barry poses for a portrait at his office in Washington, D.C., on Jan. 29, 1985 after an interview with the Washington Post. (Photo: Lucian Perkins / The Washington Post via Getty Images)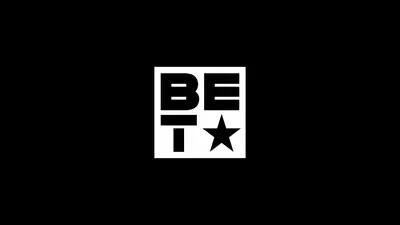 9 / 21
Busted - On Jan. 18, 1990, the mayor made international headlines that he never managed to live down when he was busted in an FBI sting and arrested for smoking crack cocaine. "The b***h set me up," Barry claimed, placing the blame for his arrest on his female companion, former model Rasheeda Moore, and introducing a phrase that became nearly as infamous as he did after that night. (Photo: Barry Thumma, File/AP Photo)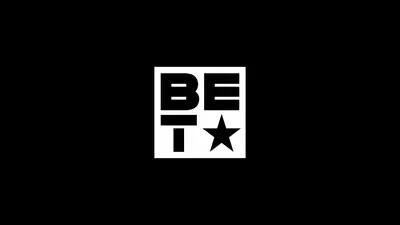 10 / 21
Happy Days - Still mayor, Barry is pictured here with third wife, Effi Barry, who is being honored at an event at Carnegie Library in Washington, D.C.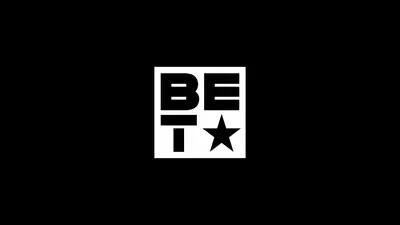 11 / 21
The Comeback Kid - After serving a six-month prison sentence, Barry won a seat on the city council in 1992 and two years later was elected to a fourth term as mayor. But with the city on the verge of bankruptcy, Congress stripped him of most of his power. (Photo: Ron Thomas/Reuters/Corbis)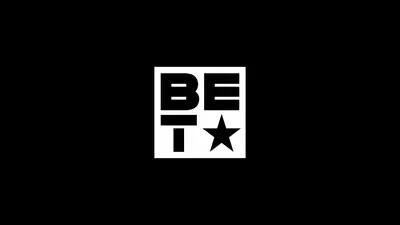 12 / 21
Another Fresh Start - Although estranged at the time of his death, Barry and new wife Cora Masters Barry were very happy on this day in March 1994 as they prepared to move into their new home. (Photo: Keith Jenkins / The Washington Post)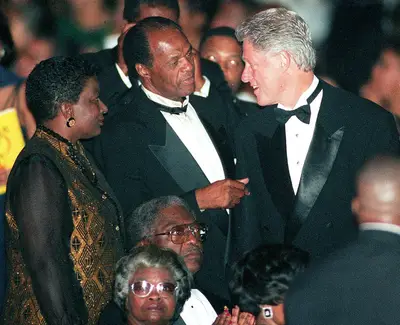 13 / 21
Things in Common - Marion and Cora Barry share a few words with President Bill Clinton at the Congressional Black Caucus Foundation's annual gala in September 1998. (Photo: GEORGE BRIDGES/AFP/Getty Images)
Photo By
Photo: GEORGE BRIDGES/AFP/Getty Images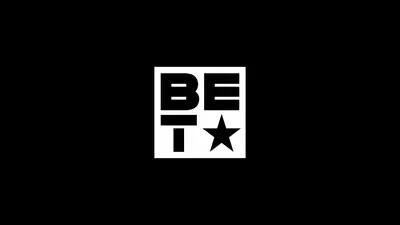 14 / 21
Down But Never Out - In 2004, Barry staged another comeback, this time in a seat on the city council, representing the District's poor and underserved Ward 8. He was sworn in on Jan. 2, 2005, and remained in office until his death. (Photo: Micah Walter/Reuters/Corbis)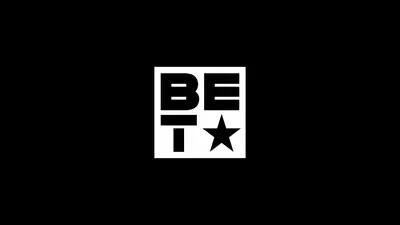 15 / 21
Still Going Strong - Barry poses for a portrait outside his office at the Wilson Building on Dec. 11, 2012. (Photo: Andrew Harnik/The Washington Times/Landov)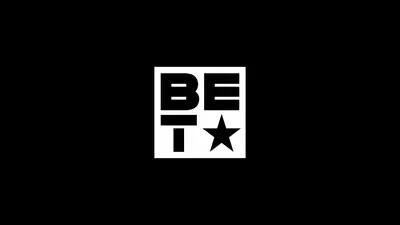 16 / 21
Having His Say - In June, Barry published his memoir, Mayor for Life: The Incredible Story of Marion Barry Jr. In it he writes, "I don't want my life and legacy to be all about what happened to me at the Vista Hotel," referring to his infamous 1990 drug bust. (Photo: Phelan Marc/BET)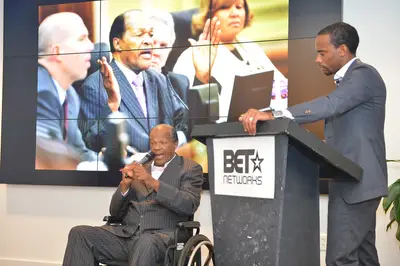 17 / 21
Book Talk - Barry delivered a spirited talk about his life and legacy during an event to promote his book hosted by BET Networks. (Photo: Phelan Marc/BET)
Photo By
Photo: Phelan Marc/BET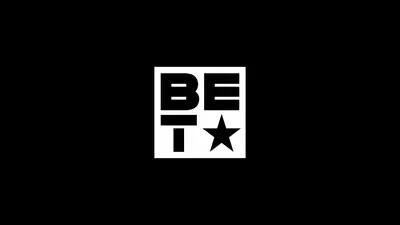 18 / 21
A Leader Who Fought for All - "We are saddened at the passing of Councilmember and former Mayor of Washington, D.C., Marion Barry. He was a civil rights activist, advocate for the people and champion for the District of Columbia. He was a leader who fought on behalf of the poor, the young, the elderly and those without a voice in government. He worked hard to provide opportunities for the underserved for more than 40 years. He was also instrumental in improving opportunities for Washington-based businesses, and his support was critical to the growth of BET. For that, we will always be grateful," said Debra L. Lee, chairman and CEO of BET Networks. (Photo: Phelan Marc/BET)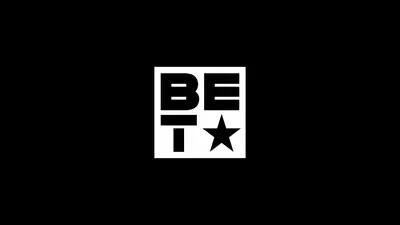 19 / 21
Fought for Justice - "Councilman Barry leaves a legacy of commitment and passion that won't be forgotten. From fighting for justice in the national civil rights movement as one of the organizers of the Student Nonviolent Coordinating Committee to fighting for equal access to opportunity and economic development for the residents of our nation's capital, his was a life dedicated to pursuing equality for all," said Congressional Black Caucus Chairwoman Marcia Fudge (D-Ohio). "The CBC acknowledges the life and contributions of Marion Barry, and offers prayers for all those mourning his passing." (Photo: Peggy Turgett/The Plain Dealer /Landov)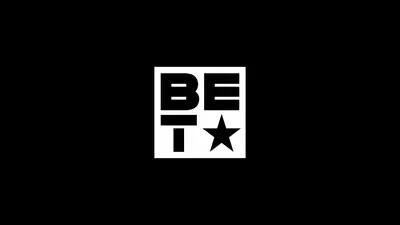 20 / 21
Countless Contributions - "Mayor Barry made an indelible impact on our nation's capital during his time as mayor, striving to lift those without means to better lives. His efforts to offer economic opportunities to the city's poorest residents, and tireless work to bring minorities into its governance helped to build the capital we know today," said Maryland Rep. Elijah Cummings."Mayor Berry made countless contributions to the civil rights movement, to building the city's infrastructure and to developing an inclusive government. That impact will remain for generations yet unborn. My prayers are with his family at this difficult time." (Photo: Tom Williams/Roll Call)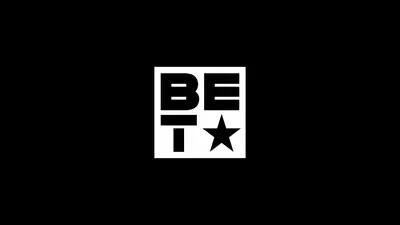 21 / 21
Expanded Opportunity - "Marion was born a sharecropper's son, came of age during the Civil Rights movement, and became a fixture in D.C. politics for decades. As a leader with the Student Nonviolent Coordinating Committee, Marion helped advance the cause of civil rights for all," said President Obama. "During his decades in elected office in D.C., he put in place historic programs to lift working people out of poverty, expand opportunity, and begin to make real the promise of home rule. Through a storied, at times tumultuous life and career, he earned the love and respect of countless Washingtonians." (Photo: Patrick Hamilton/G20 Australia via Getty Images)