A Growing List: A Guide to Azealia Banks's Beefs
Another rampage yesterday added 3 more beefs to the list.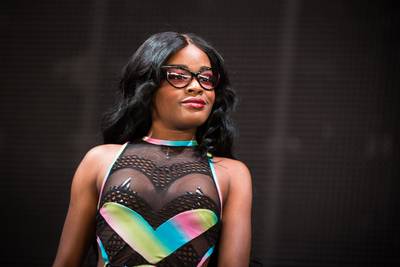 1 / 26
A Wall Full of Trolling Trophies - Azealia Banks is no stranger to beefs, but a recent one has everyone scratching their heads, as it involves both a Hollywood actor and legendary hip-hop producer. This isn't the first time we've watched Azealia go blow for blow (both on social media and in real life) with seemingly random people. Check them all out here. – Jon Reyes and BET Staff(Photo: Jacob Crawfurd/Demotix/Corbis)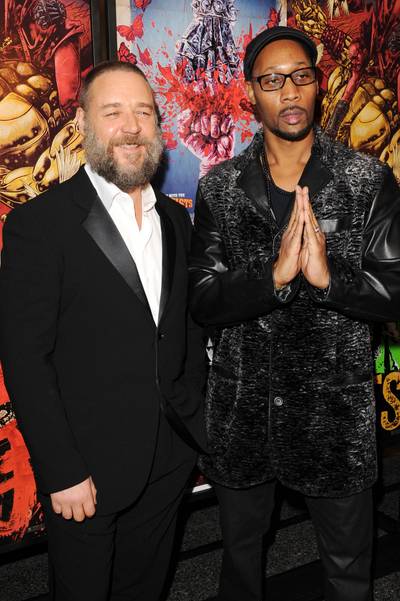 2 / 26
Azealia Banks vs. Russell Crowe and RZA - OK, so this was weird. On Sunday, October 16, Banks got into a fight with Russell Crowe at the Beverly Hills Hotel during a party. She was the guest of RZA, who just recently signed her to his label. During this scuffle, Banks alleges that Crowe called her the N-word and spat at her. She even filed a police report. RZA claims none of that was true, so now Azealia has backed out of her record deal with RZA for not siding with her during this beef. (Photo: Craig Barritt/Getty Images)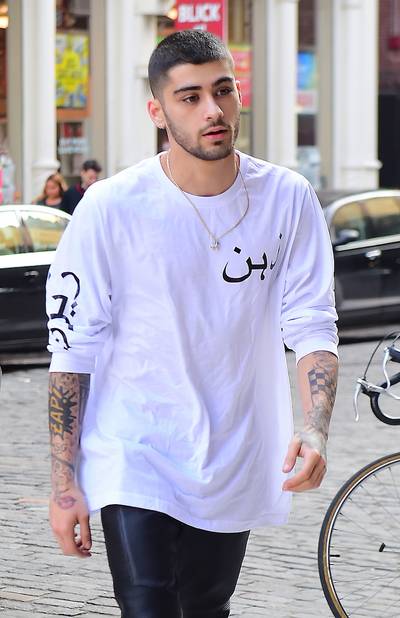 3 / 26
Azealia Banks vs. Zayn - Yesterday (May 10), Banks took to Twitter to express how she thought ex-One Direction member Zayn Malik's latest video reminded her of some of hers. The UK singer didn't directly respond, but he did subtweet, and that was enough for Azealia. The rapper sent out a barrage of homophobic and racist tweets, referring to the singer as a "f*g" and "curry scented b***h." This went on for about eight hours. Dang.(Photo: 247PAPS.TV / Splash News)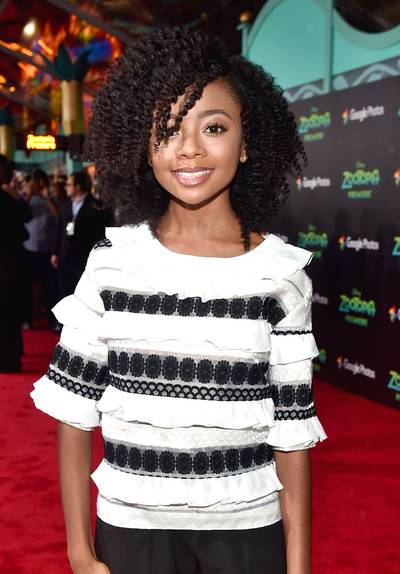 4 / 26
Azealia Banks vs. Skai Jackson - Yes, Banks just added a 14-year-old to her long list of Twitter enemies. Also on May 10, Banks responded to Skai's suggestion that Banks simmer down after tweeting at Zayn for almost eight hours. Here's Bank's comeback: "and you need to grow some hips and start ur menses. stay in a child's place."(Photo: Alberto E. Rodriguez/Getty Images for Disney)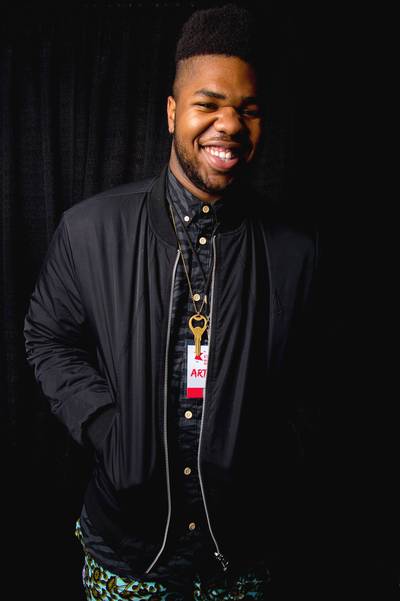 5 / 26
Azealia Banks vs. MNEK - The English artist and songwriter who recently wrote on Beyoncé's LEMONADE threw his two cents in on Banks' beef with Zayn, and things went left quickly. Among the long list of insults thrown MNEK's way: "You will be penning songs for all the pretty girls you wish you were, FOR THE REST OF YOUR LIFE."(Photo: Ben A. Pruchnie/Getty Images)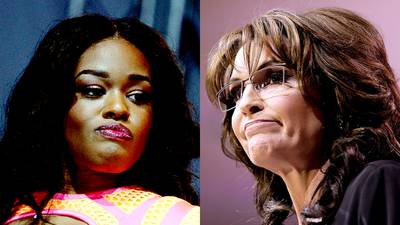 6 / 26
Azealia Banks vs. Sarah Palin: The Troll Gets Trolled - This beef is somewhat political in nature, if you don't count the fact that Azealia Banks read a piece on Sarah Palin that was solely based on fiction. In the mock article, Palin is quoted as saying many things, one of which was: "slavery wasn't forced onto African-Americans, they accepted it willingly."Azealia was duped by the fake article and posted this on her Twitter: "Let's find the biggest burliest blackest negroes and let them run a train on her. Film it and put it on Worldstar." Well, Palin didn't take Banks's wishes for rape all that well and posted her most coherent message that made her — probably for the first time in her political career — make sense. And we have Azealia Banks to thank for that.The beef is far from squashed since Palin told People magazine that she plans to sue Banks for her Twitte...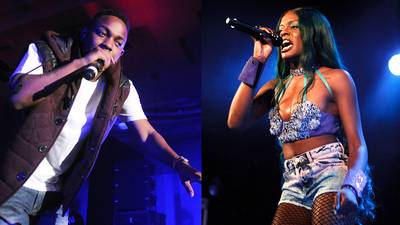 7 / 26
Azealia Banks Sends for Compton's Most Wanted   - Azealia Banks kicked off a Twitter war when she went at Kendrick Lamar's neck over his Billboard cover story interview. Banks responded to some of his responses about police brutality, calling it the "the dumbest s**t [she's] ever heard a Black man say." From there she fired on Lupe Fiasco who came to Kendrick's defense while Kid Cudi threw darts at Lupe. Only Banks could MC a Twitter battle royale like this.  (Photos from Left: Chris McKay/WireImage, Andrew Benge/Redferns via Getty Images)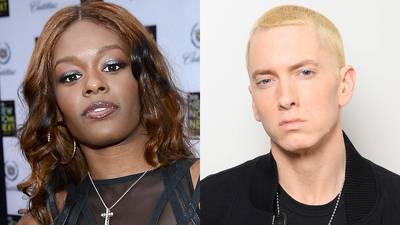 8 / 26
Azealia Banks vs. Eminem - Eminem is back with more of his shock value lyrics. This time he rhymes that he'll deliver a beat down to singer/songwriter Lana Del Rey and the lines didn't sit too well with Azealia Banks. "@LanaDelRey tell him to go back to his trailer park and eat his microwave hotpocket dinner and suck on his sisters t**ties," she posted to Twitter.(Photos from left: Michael Buckner/Getty Images for LOGO, Dave J Hogan/Getty Images for MTV)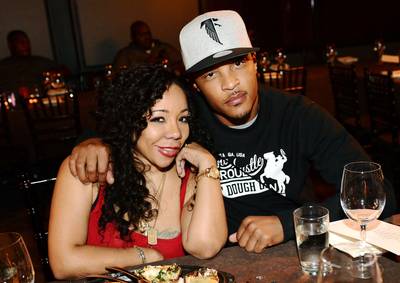 9 / 26
T.I. and Tiny - Azealia took shots at T.I.'s wife in summer 2014, calling the former Xscape singer "meth face" on Twitter. Tip had some choice words in response. "U musty-mouthed-thot-bot-bad-body-syphilis-lipped-rectum-vomit-unimportant-ugggggly-monstrosity-of-a-maggot-a** B***H!!!!!! If u speak ill of my family again..... I WILL END YOU!!!!!! ..." he wrote via Instagram among more insults.Feeling no worries, Banks's shot back with, "Guess who's about to get sued for threatening me!" and "The N***a shouting bad b*****s this bad b*****s that, is almost always at home with some busted pumpkin."Hopefully this beef stays on the 'net.(Photo: Rick Diamond/Getty Images)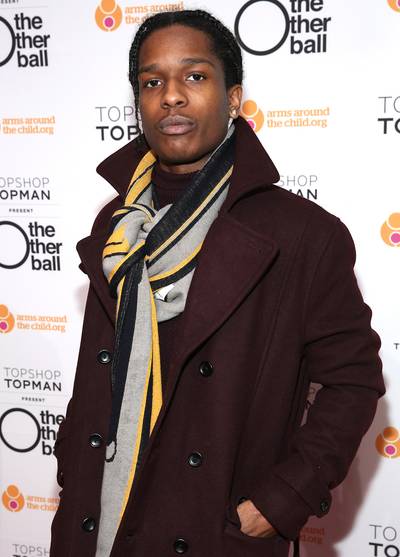 10 / 26
A$AP Rocky - It was hell up in Harlem in April 2013 when Azealia beefed with A$AP Rocky. Banks took offense when Rocky said in an interview with The Coveteur that he felt dark-skinned women shouldn't wear purple lipstick. Although he was speaking of no one in particular, Banks took it personal and attacked Rocky's sexuality with a few slanderous Tweets. "I don't know why he's ashamed to just be himself. I mean he wears dresses and gives makeup tips….Just come out! Be FREEEEEE!"(Photo: Rob Kim/Getty Images for Arms Around the Child)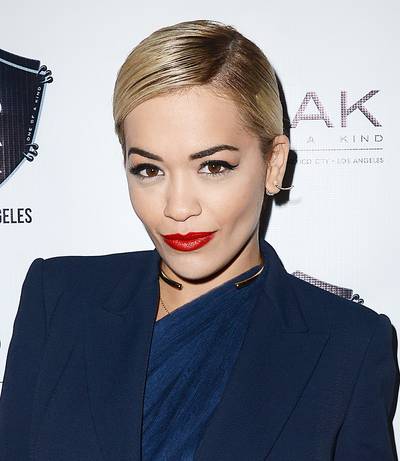 11 / 26
Rita Ora - In March 2013, Azealia engaged in a cyber-beef with Roc Nation's Rita Ora, taking their behind-the-scenes tension at the Future Music Festival spread to Instagram when she called Rita "thirsty" and claimed, "She's mad she's Rihanna's understudy."Rita responded, "At the end of the day I don't know who the f**k u think u think you are secondly u don't know me I've done nothing but try b nice to u 3rdly ur dancers were talkn to me further mire ill see ur a** at the motherf**kin concert."Thankfully cooler heads prevailed.(Photo: All Access Photo/Splash News)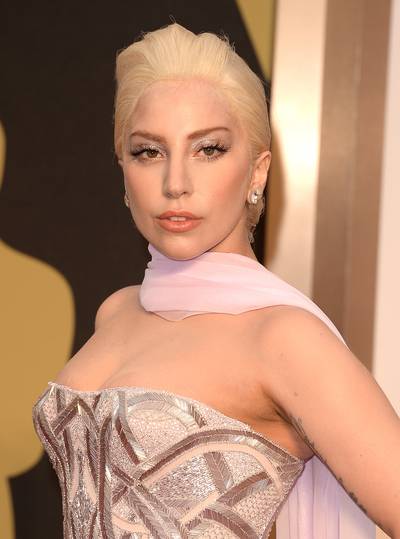 12 / 26
Lady Gaga - Ms. Banks accused Lady Gaga of snatching some of her work for her third album ARTPOP. For Gaga's track "Flame 22," which was apparently supposed to appear on the project, Banks hit up social media with, "Make sure u let them know where u got the title for red flame from. U stole that from the demo I sent u. This one is free. Next time I'm charging."Banks also accused the pop singer of jacking her style when she wore a mermaid outfit to the 2013 VMAs. (Photo: Jason Merritt/Getty Images)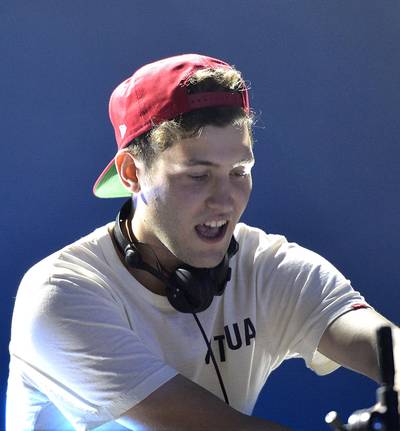 13 / 26
Baauer - Electronic producer Baauer didn't seem too happy when Azealia created a remix for his hit "Harlem Shake" last year. After having the song pulled, Azealia fired back with, "Respect the fact I was inspired by your s**t. Inspired enough to spend more than f***ing 30secs paying homage to it." She also added, "if you don't want me to rap on ur s**t then don't put it out n***a……For real. S**t ain't safe. I'll piss on ur lawn."(Photo: Bradley Kanaris/Getty Images)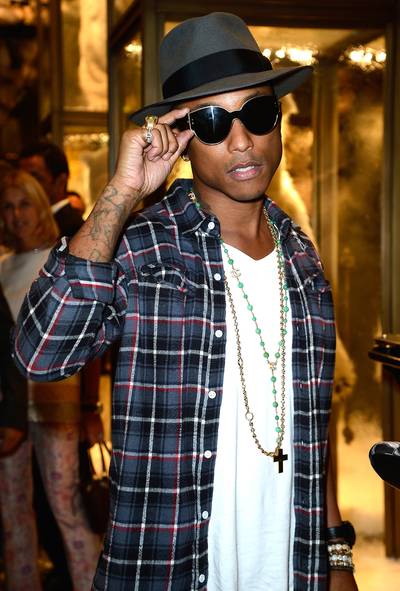 14 / 26
Pharrell - Just in case you thought Azealia Banks's beefs were merely a distraction from her music, she has a series of tweets for you, starting with: "The reason ATM jam did poorly is because pharrell changed his mind about wanting to be associated with me after he had his lite skin comeback." The song "ATM Jam," featuring Pharrell, was released — with little to no fanfare — as a single off her debut, Broke With Expensive Taste. The track did not make the final album.(Photo: Pascal Le Segretain/Getty Images for Moncler)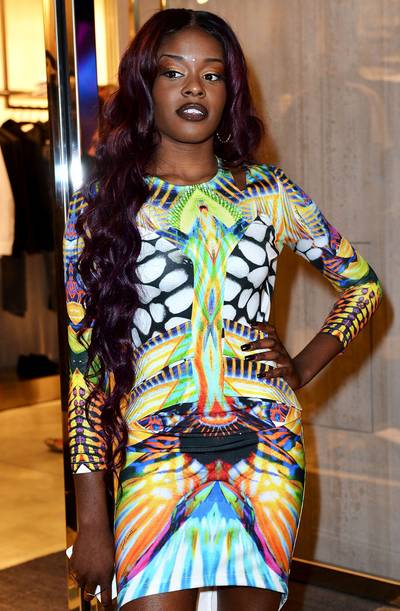 15 / 26
Dolce & Gabbana - While most of Azealia Banks's beefs seem pointless, this one we can get behind: The Harlem rapper lashed out at Italian designer Dolce & Gabbana for their Spring 2013 collection, which featured imagery of Black women that recalled old Jim Crow-era stereotypes. "Whoever designed that racist a** Dolce and Gabanna collection needs a swift kick in the mouth and a big d**k up the a**," Banks tweeted. "I really hate when people do corny, racist things then try to justify it as 'art.' It's all just really unnecessary. The clothes in the collection were fine without all the 'black mammie' imagery."  (Photo: Tullio M. Puglia/Getty Images)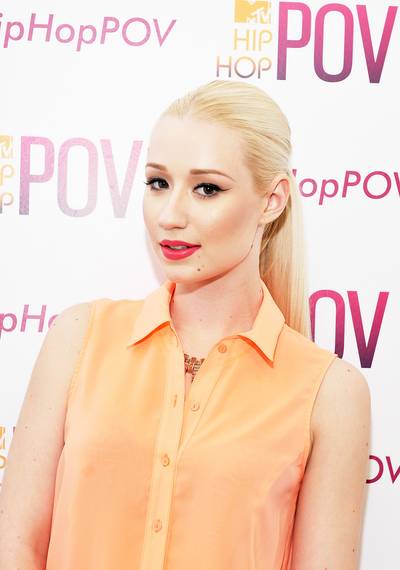 16 / 26
Iggy Azalea - With their similar names, it seemed inevitable that these polar opposites would clash, and sure enough, in late 2011, a boastfulBanks fired shots at the Aussie MC via Twitter (where else?). The scrum went next level when Iggy won a coveted spot on XXL's Freshmen cover — the first female to do so –– prompting Banks to criticize the magazine and call out Iggy for calling herself a "runaway slave master" in a rhyme from her mixtapeIgnorant Art. Iggy apologized for the lyrics and still insists she doesn't have any problem with Banks.(Photo: F. Leon/PictureGroup)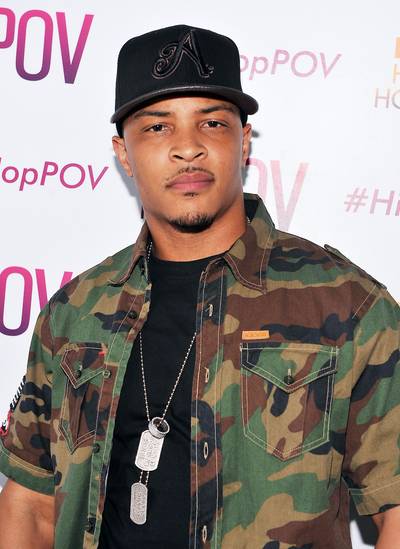 17 / 26
T.I. - The war of the Azealias, Azaleas or however you spell it, eventually entangled T.I., who signed Iggy to his Grand Hustle imprint. When Tip defended his protégé in an interview, Banks shot back with dismissive tweets: "Come on T.I.... N****s is not scared of u and whatever s**t u got to say on some radio show... you corny for that one." T.I. later called Banks's behavior "b***h s**t," saying, "You don't even have any business addressin' me... Get your man to address me. If you've got a man, get him to address me and he and I can speak on it." (Photo: Leon/PictureGroup)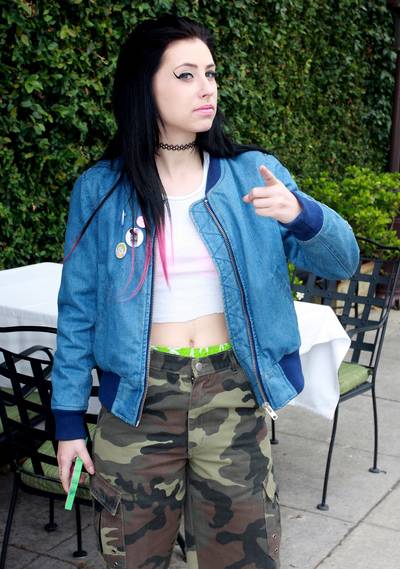 18 / 26
Kreayshawn - Kreayshawn and Azealia Banks got into it in 2012 when the former, in a seeming act of goodwill, retweeted a link to the latter's "212" video, which someone had posted on the adult site PornHub. Offended at the X-rated connection, Banks wrote back, "You think you're funny? You're a dumb b***h. And you can't rap...This is how b*****s wanna start the new year ? They want their mics ate this early?" Kreayshawn's response: "Come on you mad because I retweeted your link? Because I like your music? Pffff get outta here! Not a fan anymore." Banks later apologized to Kreay, explaining that she's "naturally rude."  (Photo: WENN.com)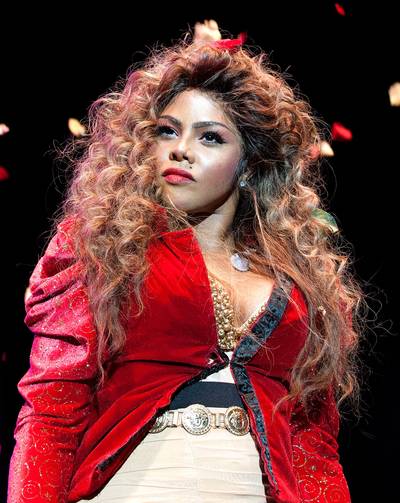 19 / 26
Lil' Kim - Beefing with Lil' Kim is apparently a rite of passage for female MCs. In May 2012, Banks all too publicly went at Kim for failing to work with her on a collab. Banks tweeted that Kim was mad at her for sending a track with a reference rap already recorded. "Everyone knows Lil Kim doesn't write her own raps and I saw this as a faster more efficient way of getting the track done," she wrote. Kim's team responded with a terse press release: "We have no idea what they are referencing and have no desire to discuss the matter any further as there is nothing to talk about," the statement read. "It honestly seems that someone from Azealia's team would rather have her fans buy into manufactured drama instead of buying music." (Photo: D Dipasupil/FilmMagic)
20 / 26
Troy Carter - After a brief stint as her handler, music manager Troy Carter (John Legend, Mindless Behavior, Lady Gaga) felt the wrath of Azealia Banks. She parted ways with him and accused him of planting false stories about her in the press. After the breakup, Banks sent out a barrage of tweets that included, "I will definitely be working BY MYSELF and saving MY 20% On management commissions while I avoid you sharks in the water….I really want a female manager. Women are just so much smarter."(Photo: Alberto E. Rodriguez/Getty Images)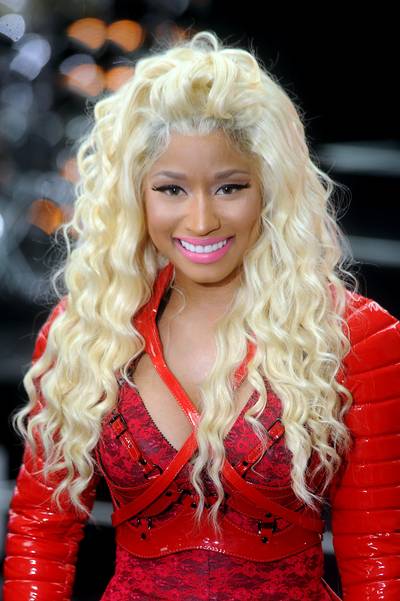 21 / 26
Nicki Minaj - It all started when Banks claimed that she had to turn down a tour with Nicki to work on her album. Later that day, Nicki tweeted, "#ManTheseB*****sDelirious," and Banks assumed she was the intended target, responding, "I could be really unprofessional and post emails between ur manager and my booking agent but I won't...#veryquicklytakingyourjob." (Photo: Landov)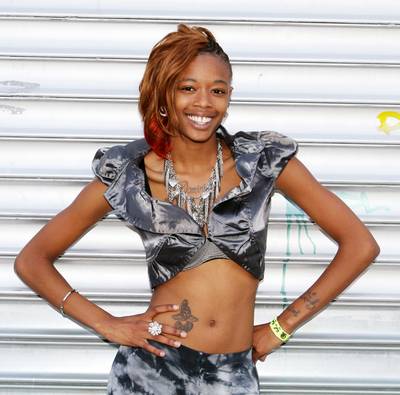 22 / 26
Dominique Young Unique - Tampa rapstress Dominique Young Unique and Azealia Banks traded Twitter jabs when Unique claimed Banks plagiarized some of her lyrics. This time Banks was the one who seemed to take the higher road, sorta. "You're reaching very far. I like you and your music. But no Im sorry. You're not getting any credit there." Unique responded by calling Banks a "b***h" and releasing a diss track, "Big in Da Game."  (Photo: Cory Schwartz/Getty Images)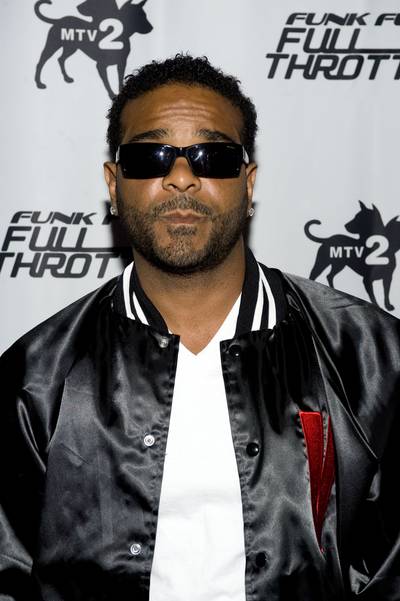 23 / 26
Jim Jones - Here's a pointless beef for you: Jim Jones has released three mixtapes called Vampire Life, and Banks has repeatedly used the word "vamp" in her music and social media platforms. The two went back and forth about who used the word first on Twitter, with Jones calling Banks a "two-bit slore." Banks responded with the ferocious diss track "Succubi."(Photo: Andrew Marks/PictureGroup)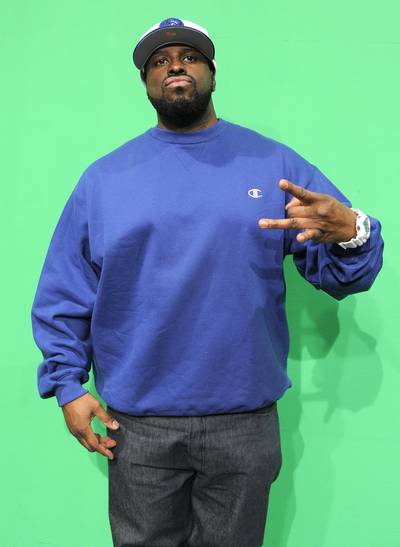 24 / 26
Funkmaster Flex - Hot 97 DJ Funkmaster Flex defended Jim Jones on the air, criticizing Banks for dropping "Succubi" and — surprise — Banks didn't like that too much. "@funkmasterflex Tell that n***a Jim to defend himself," she tweeted. "You stay out of it and have yourself a glass of fat free water." She went on to call Flex an "old dusty fat f**k" and "a butch queen" and denied his request that she call in to the station so the two could talk it out. "@funkmasterflex You can call my p***y," she wrote.(Photo: John Ricard)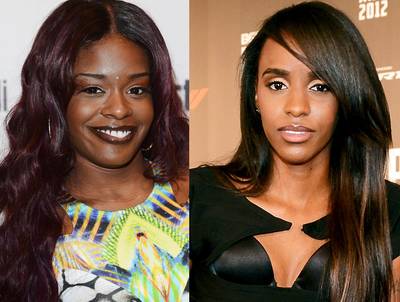 25 / 26
Angel Haze - Angel Haze released a diss track and several biting tweets going at Banks, a former friend. It all started when Banks tweeted, "Seriously, if you were not born and raised in NY.... DON'T CLAIM NY. YOU ARE NOT A NEW YORKER." Angel, who was raised in Michigan but lives in Brooklyn, somehow took offense to the non-targeted tweet. She leaked "On the Edge," complete with a pic of Banks and a screen-capture from a text conversation between the two. "Whatever, angel haze was just waiting for an opportunity to express her Azealia Banks jealousy," Banks later tweeted.(Photos from left: Venturelli/WireImage, Rick Diamond/Getty Images for BET)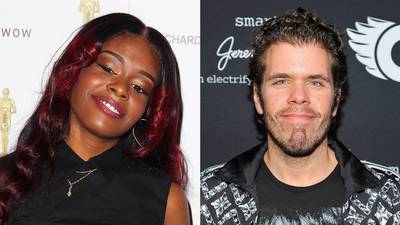 26 / 26
Perez Hilton - Azealia Banks butted heads with celebrity blogger Perez Hilton after he publicly expressed his support for Banks's newfound foe Angel Haze. Azealia struck back on Twitter, calling Hilton a "messy f****t." She was criticized for using the slur, and offered this explanation: "A f****t is not a homosexual male. A f****t is any male who acts like a female. There's a BIG difference," she wrote. "As a bisexual person I knew what I meant when I used that word...My most sincere apologies to anyone who was indirectly offended by my foul language." (Photos from left: Joe Scarnici/Getty Images for GQ, John Sciulli/Getty Images for smart)