The 50 Most Influential DJs
See where Jam Master Jay ranks.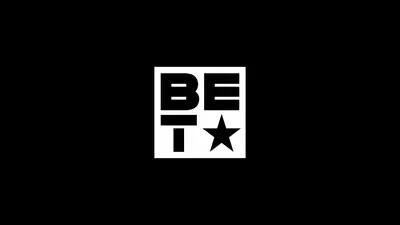 1 / 49
The 50 Most Influential DJs - 10 years ago today, October 30, Jam Master Jay was murdered in cold blood. The legendary DJ, one third of Run DMC, is missed, but his impact on hip hop hasn't faded one bit. Jam Master Jay helped bring DJing to radios, stereos and TVs across the globe. And DJs are still a cornerstone of the culture, preserving real hip hop on the air, onstage, in the clubs and elsewhere. In honor of Jam Master Jay and his indelible contributions to the art, craft and science of the turntable, BET.com is counting down the 50 most influential DJs of all time. We only considered folks who were DJs in the true, traditionalist, hip hop sense of the word — rocking parties, mixing wax, breaking hit records, scratching samples, curating the culture — not mere on-air personalities or producers with DJ in their name. Without these turntable all-stars, we can't imagine what DJin...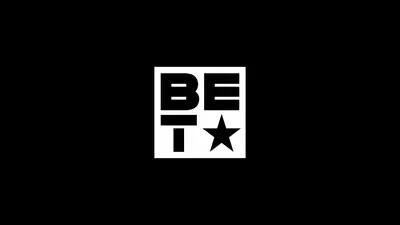 2 / 49
50. DJ Babu - Cali icon DJ Babu is widely credited with inventing the term "turntablist." He was a leading figure in the West Coast's late-'90s DJ resurgence, known for his masterful beat juggling, before he joined up with indie-rap favorites Dilated Peoples.   (Photo: Brendon Thorne/Getty Images)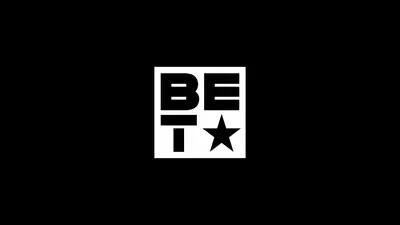 3 / 49
49. A-Trak - A-Trak first made his name as a turntablism wunderkind, winning the DMC DJ World Championship at just 15 years old in 1997. Later, Kanye West tapped Trak to be his personal DJ, rocking the tables on his Late Registration and Graduation albums. Then in 2008, after becoming a force on the growing dance-music circuit, he founded Fool's Gold Records, the influential taste-making indie that broke acts like Kid Cudi, Danny Brown and Kid Sister.   (Photo: Karl Walter/Getty Images)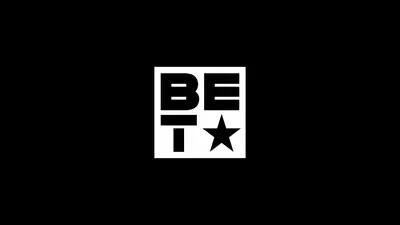 4 / 49
48. DJ Kay-Slay - Originally a legendary graffiti artist, the "Drama King" gained fame on a higher level when he transitioned to the turntables. His hard-edged Streetsweepers mixtape series and long-running Hot 97 show quickly established him as one of hip hop's most powerful rabble rousers.  (Photo: djkayslay.org)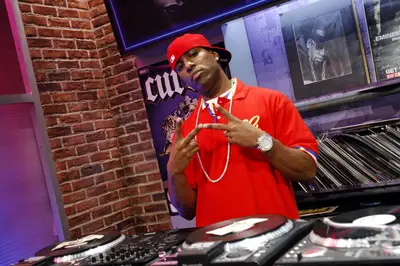 5 / 49
47. DJ Whoo Kid - As G-Unit's official DJ and mixtape host, Whoo Kid was instrumental in 50 Cent and crew's game-changing early 2000s takeover.  (Photo: John Ricard)
Photo By
John Ricard / Retna Ltd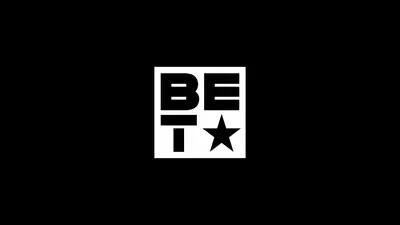 6 / 49
46. DJ Rob Swift - DJ Rob Swift is a legend with the needles. After conquering several battle-DJ competitions in the early and mid-'90s, Swift concentrated on his recording career, churning out a series of innovative albums that merged Swift's stuttering cuts with live instrumentation from jazz greats like Bob James and Herbie Hancock. (Photo: Philip Litevsky/ Facebook)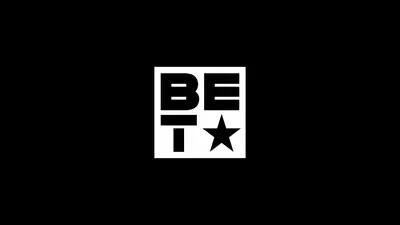 7 / 49
45. DJ Kool - DJ Kool's control over a party is the stuff of legend. He was already a veteran of D.C.'s go-go scene, warming up the crowd for Rare Essence, when he began making hip hop records that captured the frenzied energy of his parties. His most known hit, the 1996 call-and-response classic "Let Me Clear Throat" is still a go-to for DJs worldwide.  (Photo: Myspace)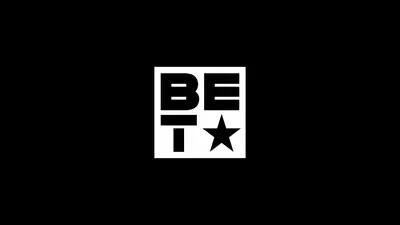 8 / 49
44. DJ Scratch - DJ Scratch, who was mentored by Jam Master Jay, went from acclaimed battle turntablist to the official spinner for EPMD. His precise cuts helped take the legendary LI duo's classics to the next level. Later on, Scratch moved on to production, crafting hits for Busta Rhymes, LL Cool J and more. (Photo: Johnny Nunez/WireImage.com)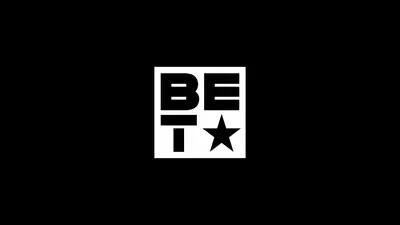 9 / 49
43. DJ Cash Money - Philly forefather Cash Money is credited with pioneering several now-widespread DJ techniques, including the Pee Wee Herman, the chirp scratch, and, along with friendly crosstown rival Jazzy Jeff, the Transformer scratch. No wonder turntable manufacturer Technic made him the first inductee into their Hall of Fame in 1998.  (Photo: Sleeping Bag Records)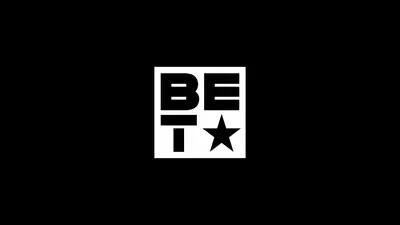 10 / 49
42. Mixmaster Mike - Mixmaster Mike, along with his partner and Invisbl Skratch Piklz, dominated DJ competition in the '90s with his innovative, lightning-quick scratching techniques. He's also long been the unofficial fourth member of the Beastie Boys, recording and touring across the world with them since the late '90s. (Photo: Alberto E. Rodriguez/Getty Images)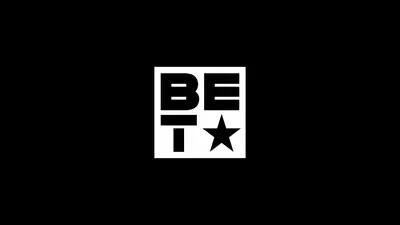 11 / 49
41. Roc Raida - The late Roc Raida was quite simply one of the best battle DJs of all time, winning coveted DMC and ITF championships with his aggressive cuts, witty use of samples and acrobatic scratch moves — behind the back, under the leg, you name it. (Photo: Fat Beats Records)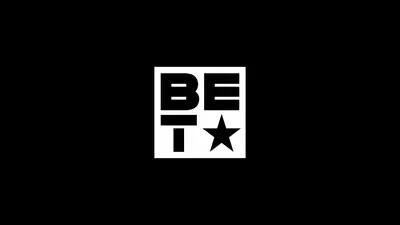 12 / 49
40. DJ Qbert - Pound for pound, Qbert is arguably the illest scratcher of all time. With his mind-bending, lightning-quick cuts, he lorded over DJ battles and competition in the early '90s, leading turntablism's emergence as a true art form that decade. His deft scratches on Kool Keith's 1996 underground classic Dr. Octagonecologyst are nothing short of face-melting. (Photo: djqbert.com)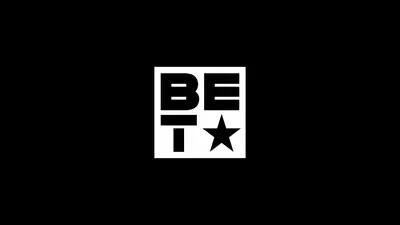 13 / 49
39. Diplo - Among the world's most in-demand party rockers, Diplo has led the recent line-blurring between dance music and hip hop. His mixtapes launched the careers of M.I.A. and Santigold, and his production bolstered hits by Chris Brown, Usher, Beyoncé and more.    (Photo: Theo Wargo/Getty Images for Samsung)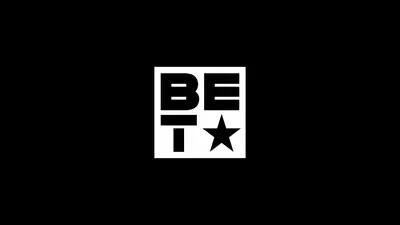 14 / 49
37. DJ Enuff - Brooklyn's DJ Enuff first made his name as the Notorious B.I.G.'s tour DJ, but in the years since, he's become one of the most powerful DJs at hip hop's most powerful station, Hot 97. (Photo: Dimitrios Kambouris/WireImage for Mohegan Sun)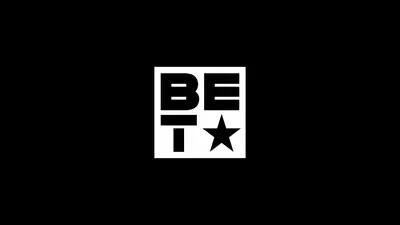 15 / 49
36. Terminator X - As the cold-as-ice mixmaster for pioneering rap politicos Public Enemy, Terminator X's slicing and dicing was an integral part of the group's beautiful, Bomb Squad–provided chaos. (Photo: Facebook)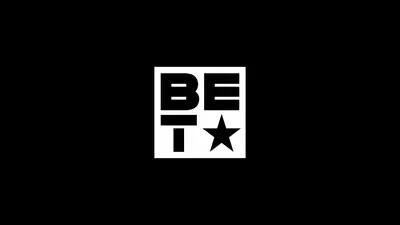 16 / 49
35. Mark Ronson - Though he's now revered for his vintage, Grammy-winning production work behind Amy Winehouse and others, Ronson started out a renowned club spinner known for helping pioneer the "mash-up" craze and becoming one of the first so-called "celebrity DJs."  (Photo: John Sciulli/Getty Images for G-Star)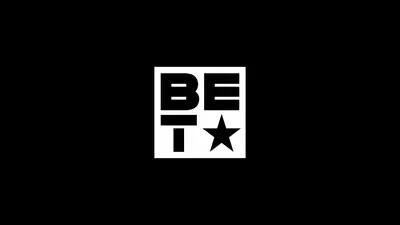 17 / 49
34. DJ Jazzy Joyce - Hot 97 mainstay Jazzy Joyce has been breaking down doors for female DJs since the early '80s, when she recorded her hit "It's My Beat" with Sweet Tee. (Photo: Profile Records)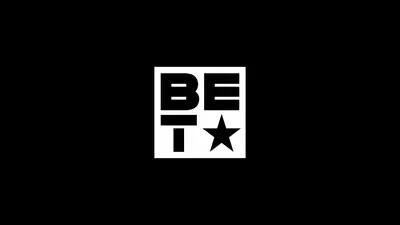 18 / 49
33. DJ Green Lantern - New York's "Evil Genius" was a force in the mixtape game around the turn of the century, and eventually was handpicked by Eminem to be Shady Records' official DJ in 2002. He's also made a huge mark as a producer, crafting Ludacris' smash "Number One Spot" and grimy classics by Jadakiss, Immortal Technique and others. (Photo: Johnny Nunez/WireImage)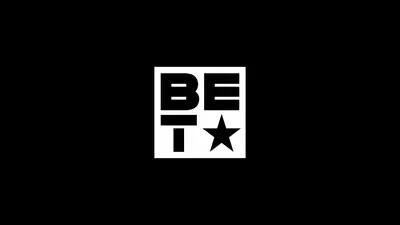 19 / 49
32. DJ Jubilee - DJ Jubilee is the godfather of New Orleans hip hop. After tearing down parties throughout the '80s, he was a key figure in the emergence of the Crescent City's "bounce" music scene, the foundation for Cash Money Records' early sound. Jubilee's own "Get It Ready, Ready" and "Jubilee All (Stop Pause)" are bounce classics, and their influence lives on in today's dance-move hits, from "Crank Dat" to "Teach Me How to Dougie." (Photo: DJ Jubilee/Facebook)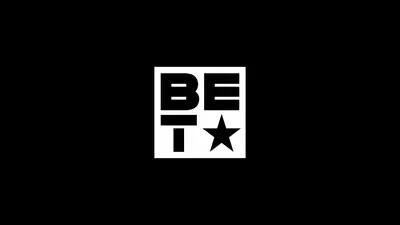 20 / 49
31. DJ Tim Westwood - DJ Tim Westwood, the first DJ to regularly spin hip hop on the U.K. airwaves, has been the face of British rap radio for almost three decades. (Photo: Tim Whitby/Getty Images for Red Bull)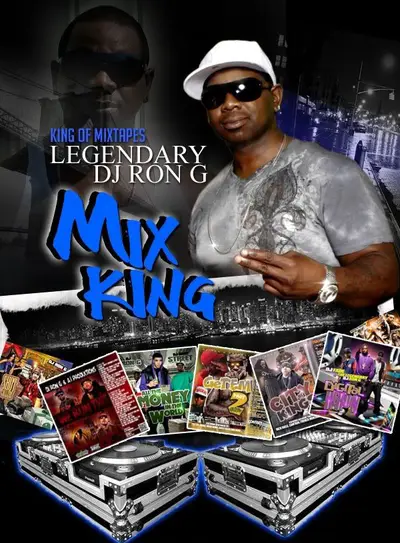 21 / 49
30. DJ Ron G - Uptown legend Ron G helped launch mixtapes as a medium in the late '80s. His blends of R&B a capellas with classic rap break-beats inspired the hip hop soul sub-genre that Mary J. Blige pioneered a few years later. (Photo: mixkingentertainment.webs.com)
Photo By
Photo: mixkingentertainment.webs.com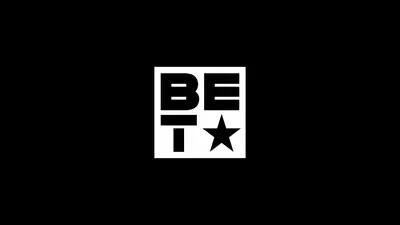 22 / 49
29. DJ AM - The late DJ AM infiltrated Hollywood like few other DJs before him, dating Nicole Ritchie and Mandy Moore, fleeing paparazzi cameras and playing the biggest, most exclusive celebrity-filled red-carpet events. But he backed it up with his skills on the tables, tearing down parties with clever mash-ups and scratching on albums by Madonna, Will Smith and Travis Barker.  (Photo: Noel Vasquez/Getty Images)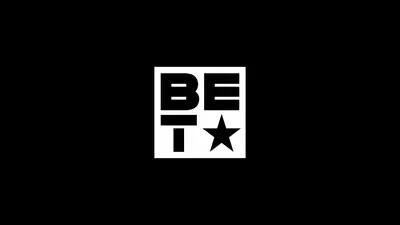 23 / 49
28. DJ Yella - DJ Yella (center) may be quiet and understated, but his contributions as founding member, DJ and co-producer for gangsta-rap pioneers N.W.A. speak volumes. His tasteful cuts and production contributions alongside Dr. Dre anchored the group's game-changing albums—as well as later hits from Bone Thugs N Harmony, the D.O.C. and JJ Fad. (Photo: DJ Yella/Facebook)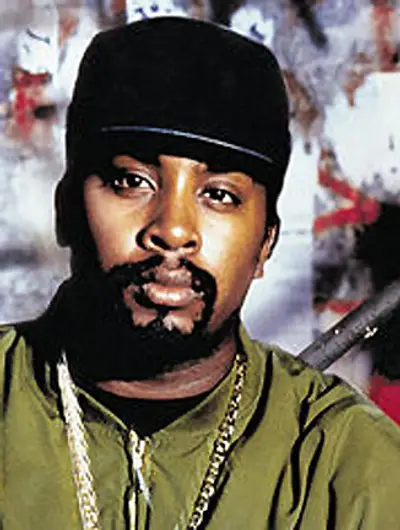 24 / 49
27. Eric B - Eric B's work on the turntables (see "Know the Ledge" for a particularly dope example) and behind the boards — though the latter is much disputed — for Rakim helped make the duo's early work nothing short of seminal. (Photo: wikicommons)
Photo By
Photo: wikicommons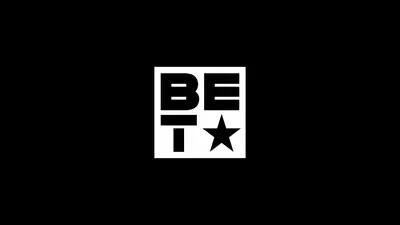 25 / 49
26. DJ Greg Street - After more than two decades in the game, Greg Street has established himself as king of the airwaves down South, playing an instrumental role in breaking artists like T.I., Lil Jon, Yin Yang Twins and more while manning the tables for Atlanta's V103. (Photo: Facebook)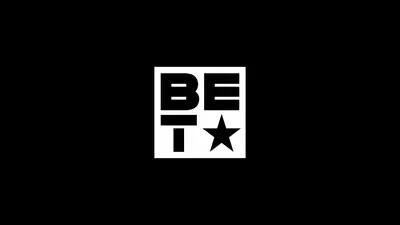 26 / 49
25. DJ King Tech - With his partner Sway Calloway (now MTV's main hip hop personality), Bay Area vet Tech manned the tables for "The Wake Up Show," one of the longest-running and most influential radio shows of all time, helping to break the careers of Eminem, Ras Kass and many others. (Photo: myspace)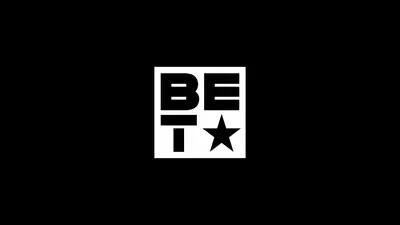 27 / 49
24. DJ Stretch Armstrong - As the namesake of New York's revered Stretch Armstrong Show, Stretch ruled rap's underground throughout the '90s, helping to launch the careers of the Notorious B.I.G., Mobb Deep, Redman, Big L and other Big Apple street legends. (Photo: Facebook)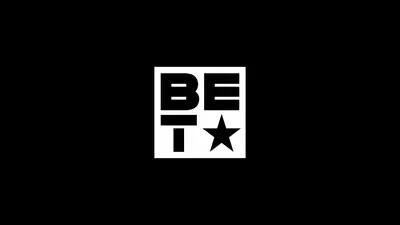 28 / 49
23. DJ Julio G - DJ Julio G helped break N.W.A. and gangsta rap in general as one of the main mixers at L.A.'s legendary KDAY, the world's first hip hop radio station.  (Photo: myspace)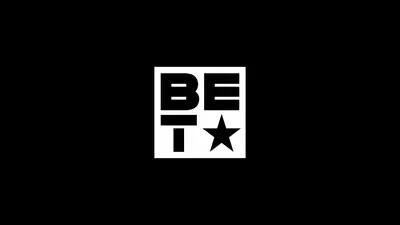 29 / 49
22. Tony Touch - New York's Tony Toca was an undisputed mixtape king in the '90s; his legendary 50 MCs series, featuring heavyweights from Big Pun to Mos Def spitting over instrumentals, elevated the art of mixtape freestyles to new heights. Tony eventually parlayed his mixtape fame into several major-label releases—one of the first DJs to do so — including 2000's The Piece Maker. (Photo: Facebook)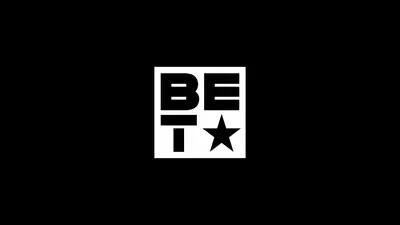 30 / 49
21. Mister Cee - Mister Cee's impact goes back to the '80s, when he was spinning behind the legendary Big Daddy Kane. Later, he discovered the Notorious B.I.G. and executive-produced his classic debut, Ready to Die. Nowadays, he keeps hip hop history alive with his essential daily show, Hot 97's Throwback at Noon.     (Photo: Djamilla Rosa Cochran/WireImage)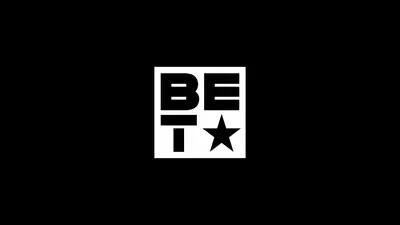 31 / 49
20. DJ Michael "5000" Watts - Houston trailblazer Michael "5000" Watts' mixtapes spread his hometown's screwed-and-chopped gospel far and wide. In 1997, he founded powerhouse indie Swishahouse, which broke Mike Jones, Slim Thug, Chamillionaire and Paul Wall worldwide.  (Photo: michael5000watts.com)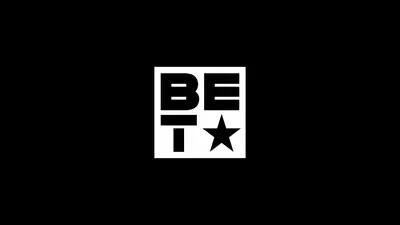 32 / 49
19. The Awesome Two - The Awesome Two, consisting of Special K and Teddy Ted, helmed one of the first hip hop radio shows ever, on New York's WHBI. The self-titled show ran for years, and was a key force in hip hop's meteoric growth, breaking near countless numbers of early rap classics. (Photo: myspace.com)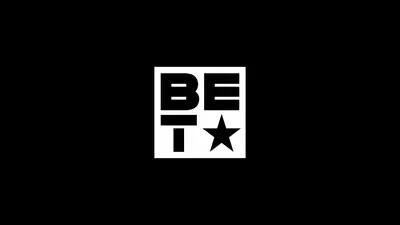 33 / 49
18. Pete Rock - As half of one of the greatest DJ-rapper duos of all time, Pete Rock brought dexterous cuts and his deeply soulful signature production to classics with C.L. Smooth, and also crafted unforgettable beats and remixes for legends including Public Enemy and Nas. (Photo: Courtesy of WIkiCommons)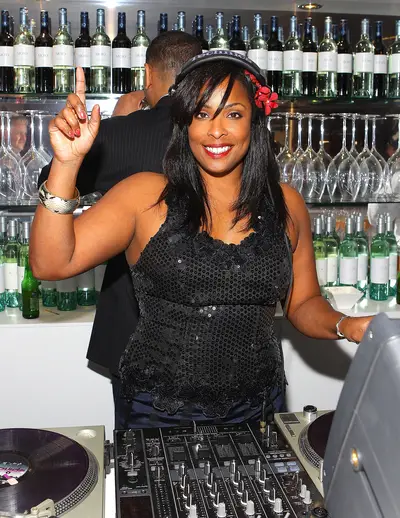 34 / 49
17. DJ Spinderella - As DJ for Salt-N-Pepa, the best-selling female rap group of all time, Spinderella was an inspiration to female turntablists worldwide. She went on to break records for radio stations in L.A. and Dallas. (Photo: Scott Barbour/Getty Images)
Photo By
Photo: Scott Barbour/Getty Images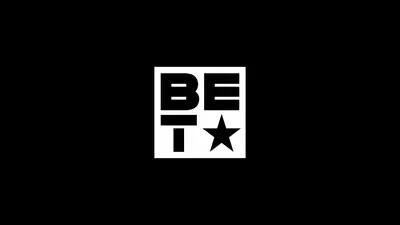 35 / 49
16. DJ Khaled - The inspiration for this comprehensive list, DJ Khaled has become one of hip hop's most influential taste-makers in the new millennium. As a force on Miami's WEDR, Khaled has played an irreplaceable role on his city's airwaves, giving Rick Ross, Trina, Ace Hood and other local artists an early boost. As producer, personality and recording artist, Khaled helped craft hits including "I'm on One" and Kanye's "Cold." In 2009, he was named president of Def Jam South. (Photo: Amanda Edwards/PictureGroup)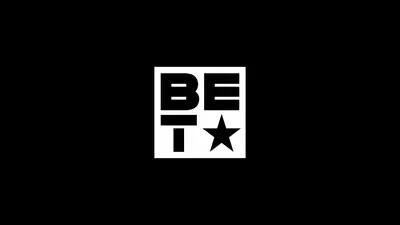 36 / 49
15. Ali Shaheed Muhammad - As the DJing third of one of hip hop's most influential groups, A Tribe Called Quest, Ali Shaheed Muhammad's simple but precise "sugar cuts" inspired countless aspiring turntablists. (Photo: Facebook)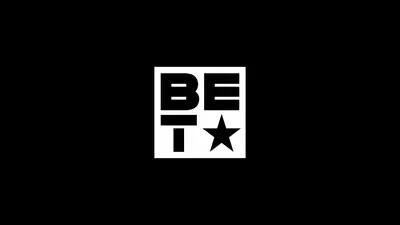 37 / 49
14. DJ Jazzy Jeff - DJ Jazzy Jeff's legacy extends back to the 1980s, when he was one of Philly's illest turntablists and party rockers, credited with popularizing the transformer scratch along with Cash Money. He went worldwide with Will Smith, aka the Fresh Prince; their massive crossover hits propelled them to the small screen with the breakthrough sitcom The Fresh Prince of Bel-Air, which Jeff co-starred in. More recently, Jeff's Touch of Jazz production crew has been an instrumental part of Philly's soul and hip hop scene, banging out beats for Musiq Soulchild and Jill Scott.      (Photo: Michael Buckner/Getty Images)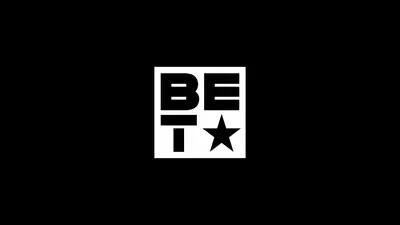 38 / 49
13. Marley Marl - Marley Marl is a radio Hall of Famer in New York, where he spun behind Mr. Magic on WBLS-FM's "Rap Attack," perhaps hip hop's most influential radio show of all time. But he had an even bigger impact as leader, DJ and super-producer for the Juice Crew, pioneering revolurionary new beat-making and sampling techniques and steering the careers of Big Daddy Kane, MC Shan, Kool G Rap, Biz Markie and more. (Photo: djmarleymarl.com)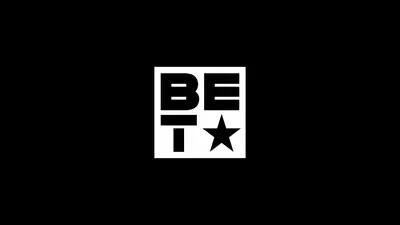 39 / 49
12. DJ Drama - DJ Drama is undoubtedly the most powerful mixtape mogul of the new millennium. His seminal early-2000s Gangsta Grillz releases helped propel Atlanta and the city's trap-rap movement to its dominant position in hip hop, and even attracted the attention of the Feds, who famously raided Drama's Atlanta offices and arrested him on bootlegging charges in 2007. Regardless, rap stars both new and old, Dirty South or not, still turn to Drama and his mixtapes to up their buzz level.  (Photo: John Ricard / BET)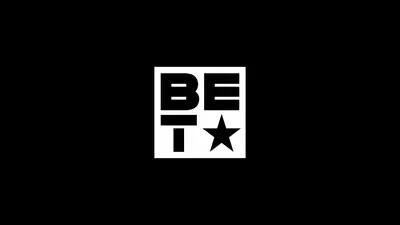 40 / 49
11. DJ Clue - DJ Clue changed the mixtape medium forever with his mid-'90s releases, which emphasized breaking new, exclusive music instead of showcasing mixing and scratching skills, as the first wave of tapes did. He was one of the first mixtape DJs to graduate to major-label albums; his 1998 debut, The Professional, went platinum. Later, his label, Desert Storm Entertainment, broke the careers of Joe Budden and Fabolous. And through it all, he's been a mainstay on NYC's radio-waves and club circuit.    (Photo: Jerritt Clark/Getty Images)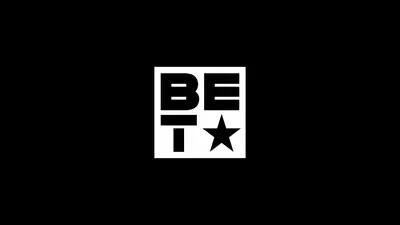 41 / 49
10. DJ Screw - The creator of the screwed-and-chopped technique, the late, legendary DJ Screw's released a series of hugely influential '90s mixtapes with his crew, the Screwed Up Click. Screw's syrupy sound eventually became his city's signature, and can still be heard today in the music of ASAP Rocky, Big KRIT and others. (Photo: screweduprecords.com)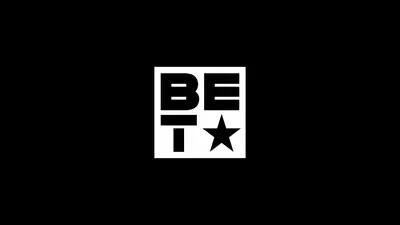 42 / 49
9. Grand Wizzard Theodore - Bronx legend Grand Wizzard Theodore is widely credited as the inventor of scratching. Can't get much more influential than that.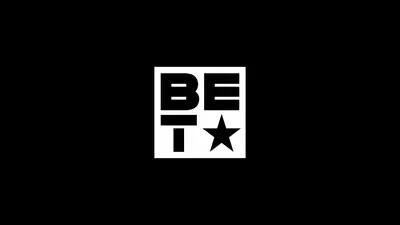 43 / 49
8. DJ Premier - Though he's certainly one of hip hop's best producers of all time, DJ Premier's impact on the world of turntablism can't be understated. His precise, musical scratching and smart use of vocal samples on Gang Starr's classic albums were revolutionary, proving beyond a doubt that the turntables were an instrument in their own right.  (Photo: djpremier.org)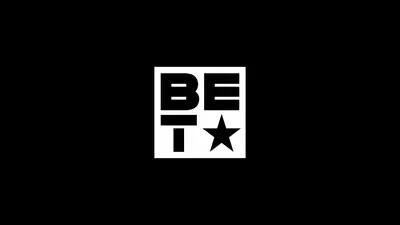 44 / 49
7. Kid Capri - Kid Capri has been one of the most recognizable hip hop DJs worldwide for decades now, and rightfully so. Godfather of the mixtape, Capri's late-'80s releases proved that the medium could make such an impact and be so profitable. Along with fellow mixtape OG Ron G, Capri's blends of R&B a capellas and rap beats helped inspire the creation of hip hop soul. In the years since, Capri is still an in-demand radio and party DJ, not to mention beatmaker — he's produced bangers for Jay-Z, Big L and many more.  (Photo: John Ricard)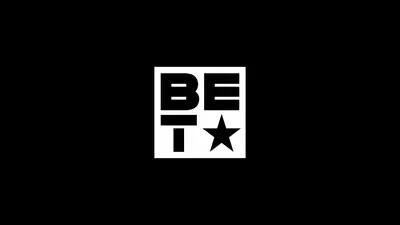 45 / 49
6. Kool DJ Red Alert - A rap icon since the '80s, Red Alert's was hip hop's hottest tastemaker during his legendary tenure on New York's KISS-FM. On the airwaves and as head of Red Alert Productions — the once powerful management company that guided the careers of many golden-era rap greats—Uncle Red introduced the world to countless rap titans. In particular, he was a key backer of both Boogie Down Productions and the Native Tongues crew (A Tribe Called Quest, De La Soul, Jungle Brothers, Black Sheep), both pioneers in their own right.     (Photo: Scott Gries/ImageDirect)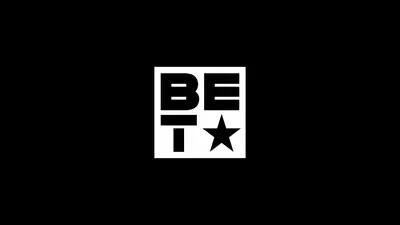 46 / 49
4. DJ Funkmaster Flex - Funk Flex has been hip hop's most powerful DJ for almost two decades. As the face of Hot 97, rap's radio overlords, Flex dropping the bomb on a record is the ultimate stamp of approval. His nightly show has hosted legendary freestyles from Jay-Z, the Lox and other mic giants and has been the backdrop for countless rap beefs and dramas.      (Photo: RD / Henry Dziekan / Retna Digital)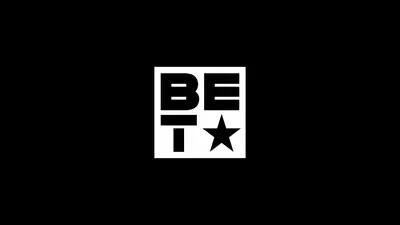 47 / 49
3. Afrika Bambaataa - Afrika Bambaataa was one of the first adherents of fellow Bronx forefather Kool Herc's break-beat revolution. Afrika's South Bronx parties and performances helped hip hop grow from seed to full-fledged tree. In 1982, Afrika and his crew, the Soulsonic Force, released the touchstone track "Planet Rock," an invaluable rap classic that helped pave the way for techno, house, electro, jungle and other dance-music genres. Meanwhile, Afrika's Zulu Nation crew, a former street gang turned hip hop think tank, counts A Tribe Called Quest, Jungle Brothers and other Afrocentric rap icons as members.    (Photo: Wikicommons)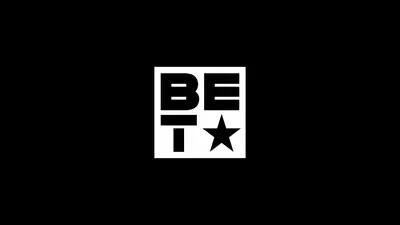 48 / 49
2. DJ Kool Herc - The DJ that started it all. Kool Herc, justifiably called the Godfather of Hip Hop, started a revolution when he used two turntables back and forth to loop the funkiest parts of popular dance records at his early '70s throw-downs in the South Bronx. The break-beat was born, leading the way to breakdancing. Meanwhile, Herc and his crew's rhythmic call-and-response chants on the mic were the early blueprint for rapping. Without Herc, this list wouldn't even exist. (Photo: WENN.com)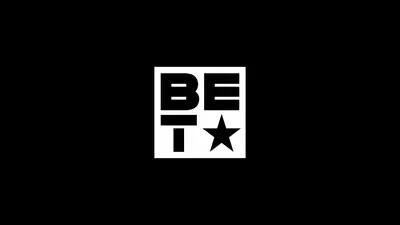 49 / 49
1. Grandmaster Flash - Grandmaster Flash has left an indelible, impossible-to-miss mark on hip hop, popular music and DJing. A key party-rocker in rap's nascent South Bronx days, Flash is credited with inventing the cross-fader using discarded electronic parts found in a local junkyard. Later, as leader of Grandmaster Flash & the Furious Five, he was behind two seminal records: "The Adventures of Grandmaster Flash on the Wheels of Steel," an instrumental turntable solo that marked the first time scratching was recorded on wax; and "The Message," the hugely influential prototype for all socio-political rap to follow. Flash and the Furious Five were the first hip hop group to be inducted into the Rock 'N Roll Hall of Fame, in 2007. (Photo: Chris McGrath/Getty Images)