The BET 100 Entertainers & Innovators of the Year | Style & Beauty
See who superseded our expectations.
1 / 11
BET 100| Style & Beauty - Today, style and beauty are about so much more than appearance. They are forms of expression that often reflect what is happening in our world. From ingenious handbag designers to groundbreaking magazine editors to innovative skincare developers, Black creatives are undoubtedly leaving their mark on our communities and society at large. Whether they are motivated by an unprecedented global pandemic or the tragic death of an innocent person at the hands of police, the industry's brightest stars use their power and influence to bring about real and – thankfully - help us look good in the process. — Written by Bridgette Bartlett Royall   Plus, don't forget to check back each day this week to find out who else we've added to the BET 100 list...we're just getting started. (BET Digital Design/Getty)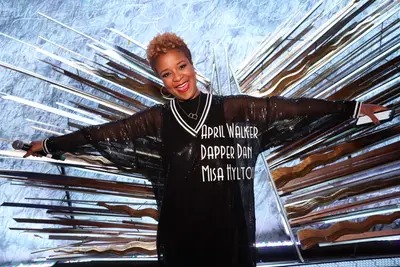 2 / 11
Brandice Daniel - Brandice Daniel is the founder of Harlem Fashion Row, an organization responsible for connecting BIPOC designers with notables such as LeBron James and major brands like Nike, CFDA and Vogue magazine. In May, Daniel launched Icon360—a nonprofit arm of HFR—to assist Black designers who were financially impacted by COVID-19. To date, Icon360 has received $1 million from the CFDA/Vogue Fashion Fund's A Common Thread initiative, a $25,000 pledge from luxury childrenswear brand Janie & Jack, and funds raised by HFR. (Photo by Johnny Nunez/WireImage)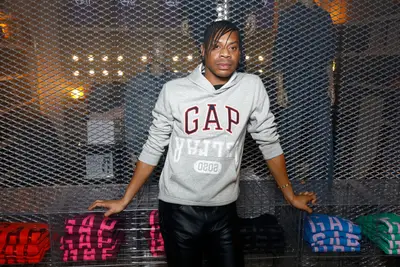 3 / 11
Telfar Clemens - Known for his "it" bags which are crafted with vegan leather, branded with a signature "T" logo and affordably priced from $150 to $257, Telfar Clemens now has a bona fide cult following. His bags, dubbed as the Bushwick Birkin, have been carried by style icons including Issa Rae and Solange Knowles, which could explain why they sell out in minutes. Clemens, who is also known for gender fluid apparel, made more headlines as his brand's success soared in 2020. Despite the COVID-19 pandemic, which has upended many small businesses, the Telfar brand continues to thrive. (Photo by Julien M. Hekimian/Getty Images for GAP)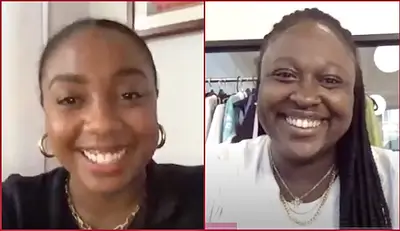 4 / 11
Lindsay Peoples Wagner and Sandrine Charles - As editor in chief of Teen Vogue magazine, Lindsay Peoples Wagner uses her coveted position to bring awareness to stories that may otherwise not get the same level of attention at a mainstream fashion publication. Sandrine Charles is a multi-dimensional public relations professional who specializes in fashion, lifestyle and entertainment. Together this dynamic duo formed the Black In Fashion Council, an initiative created to secure the advancement of Black individuals in the fashion and beauty industries. BIFC only launched in June, yet the pair has gained support of household names like H&M, Ralph Lauren and Saks Fifth Avenue. The Black In Fashion Council plans to produce equality index scores, which will be a progress report on how brands are doing in terms of their diversity hiring along with access to advisors to help them impr...
5 / 11
Tracee Ellis Ross - Tracee Ellis Ross might be the middle daughter of living legend Diana Ross, but she's really known in certain circles for being a fashion risk-taker, effortlessly mixing vintage finds (often from her mother's closet) with modern threads from the hottest designers. Whether rocking a pair of sleek Alexander McQueen thigh high boots, or a fresh pair of Nike high tops with a bikini, the People's Choice 2020 Fashion Icon winner and Pattern haircare creator serves us endless style inspo from her social media accounts. And her 9.8 million IG followers seem to agree. (Photo by Rich Polk/E! Entertainment/NBCU Photo Bank via Getty Images)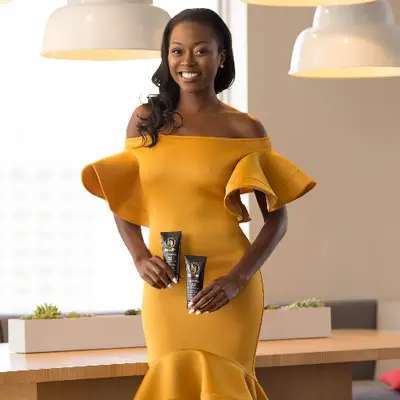 6 / 11
Shontay Lundy - As founder of Black Girl Sunscreen, Shontay Lundy became a millionaire by recognizing that no one was specifically addressing the sun protection needs of Black women. So the corporate America alum monetized this void in the skincare market. Her natural products are cruelty free and provide maximum protection sans that annoying pasty white residue most sunscreens leave on brown skin. Now, she uses her position to educate young Black girls about the importance of proper sun protection, while also schooling adults on how to build a thriving business with little to no investment capital. (Photo courtesy of LinkedIn)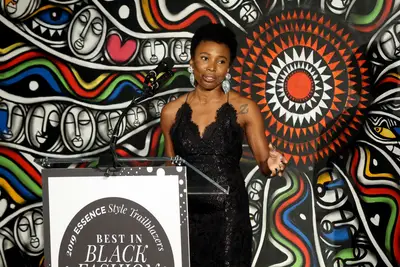 7 / 11
Zerina Akers - As the go-to fashion stylist for Beyoncé, Zerina Akers' cultural impact has never been more evident. After six years of working with Bey, curating the living music legend's wardrobe displayed in music videos, Instagram posts, and on red carpets, this summer she helped deliver Beyoncé's highly anticipated mega project, Black is King. With more than one hundred different looks, each frame of the film overflows with fashion culled from runways, boutiques, designers yet to be discovered by the mainstream and custom pieces Akers made all by herself. (Photo by Bennett Raglin/Getty Images for ESSENCE Fashion House)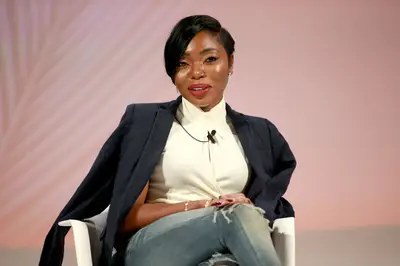 8 / 11
Sharon Chuter - After more than a decade working in the beauty industry internationally for brands like Benefit Cosmetics, Sharon Chuter decided there was room to better cater to Black women. Sharon Chuter, a native of Nigeria, created Uoma Beauty, which translates to "beautiful" in Igbo. This summer the innovator also launched her Pull Up For Change campaign via Instagram. She called the campaign an "emotional reaction" to the murder of George Floyd and race-related protests that swept the globe. (Photo by Rich Fury/Getty Images for Teen Vogue)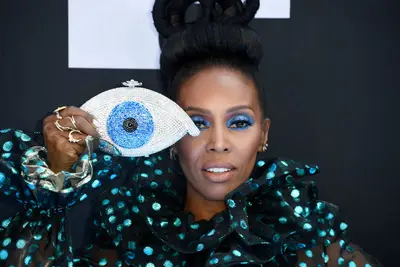 9 / 11
June Ambrose - The veteran fashion stylist, who has crafted looks for the likes of Mary J. Blige, P. Diddy and Jay-Z, scored an epic deal with athletic giant Puma. In the creative collaboration, June Ambrose helps Puma redefine what it means to be stylish in sport; leaning on her 25+ years of creating culture defining moments thus allowing her to give a fresh look to athletes and customer's attire. The partnership will also transcend product. Working closely with June Ambrose, Puma will commit to using its platform for social impact, empowering youth and pushing for equality in sport. (Photo by Frazer Harrison/Getty Image)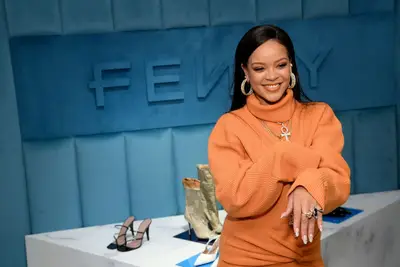 10 / 11
Rihanna - The Bajan beauty expanded her cult Fenty brand to offer skincare (Fenty Skin) this summer, which took the industry by storm. Two of the line's three vegan, eco-conscious, gender-neutral products were already sold out by the time the collection launched in July 2020. Rihanna, the world's highest paid female musician, has amassed much of her fortune from her groundbreaking Fenty partnership with French luxury fashion company LVMH. (Photo by Dimitrios Kambouris/Getty Images for Bergdorf Goodman)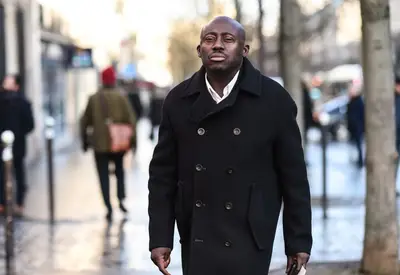 11 / 11
Edward Enninful - As editor-r in-chief of British Vogue, Edward Enninful is unquestionably a style shot-caller in an uber white fashion publishing industry. While other magazines, including American Vogue, have trimmed the number of issues during the pandemic, British Vogue has remained financially stable and is still on track to produce 12 thick issues in 2020. This year, Enninful continued to use his power and influence to advocate for more diversity in the fashion biz, most recently by commissioning Kennedi Carter, a 21-year-old Black woman from North Carolina, to shoot the mag's December Beyoncé cover. (Photo by Daniel Zuchnik/Getty Images)