BET Awards 2022: The Best Dressed Couples To Hit The BET Awards Red Carpet
See which couples are the definition of fly!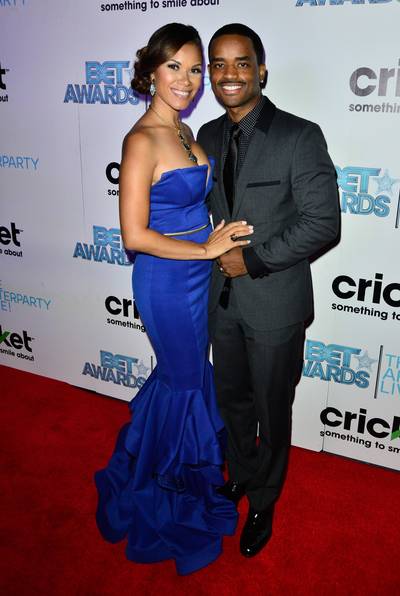 1 / 8
2014: Larenz Tate and Tomasina Parrott - Such a handsome couple! Larenz Tate posed with his wife Tomasina Parrott, who wore a flawless marine blue mermaid dress at the 2014 ceremony.  
Photo By
Photo by Prince Williams/Getty Images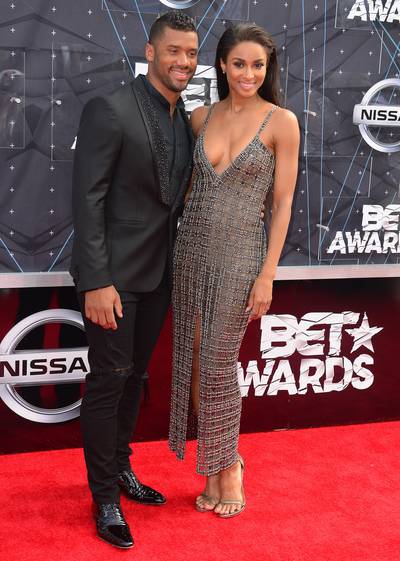 2 / 8
2015: Ciara and Russell Wilson - Just three months after they first met, Ciara and Russell Wilson dazzled as a couple at the BET Awards. Their chemistry exuded love-at-first-sight vibes when the two strutted down the red carpet in classy, yet stylish evening attire. (Photo by Prince Williams/FilmMagic)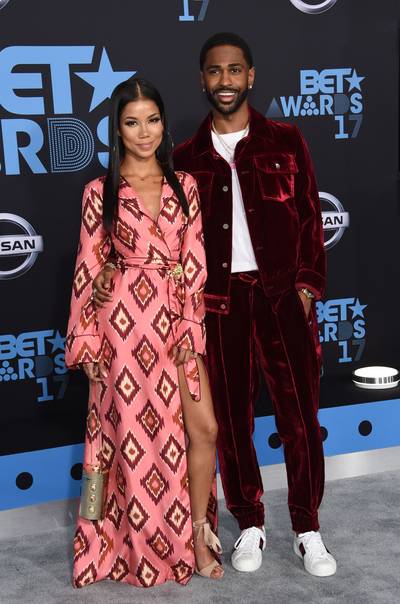 3 / 8
2017: Jhené Aiko and Big Sean - Rapper Big Sean stepped onto the scene at the BET Awards draped in deep red velvet. To complement her beau's bold attire, singer Jhené Aiko donned  a 70s-inspired maxi dress featuring eye-catching red accents.  (Photo credit should read CHRIS DELMAS/AFP via Getty Images)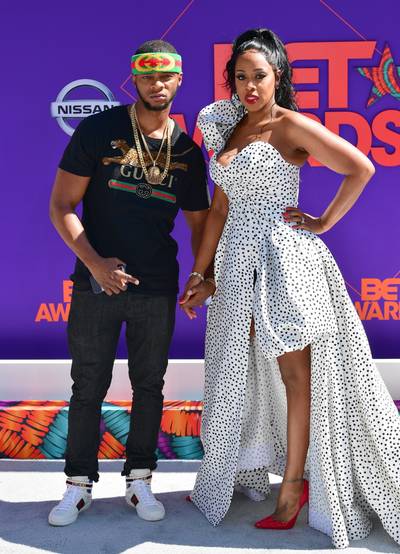 4 / 8
2018: Remy Ma and Papoose  - First, can we take a moment to appreciate Remy Ma's tiny waistline? I mean, right? Back in 2018, the Conceited rapper took the spotlight at the BET Awards in a custom Karensa Bag gown. Her husband, rapper Papoose, happily guided his wife down the carpet while wearing a Gucci headband, T-shirt, and fitted jeans.  (Photo by Prince Williams/Getty Images)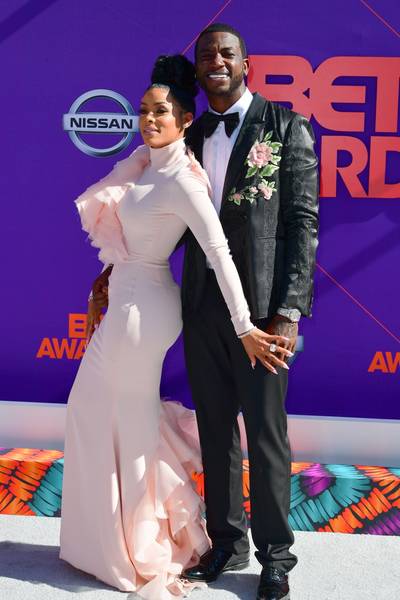 5 / 8
2018: Gucci Mane and Keyshia Ka'oir   - Is it just us, or does pink really complement Keyshia Ka'oir's skin? The business mogul's floor-length dress, featuring ruffle detailing, paired perfectly with her husband's tailored suit with exquisite floral embroidery. And take a look at that bling! It's no surprise that Gucci Mane and wifey are iced out to the max—they don't call him the Ice Man for no reason.  (Photo by Prince Williams/Getty Images)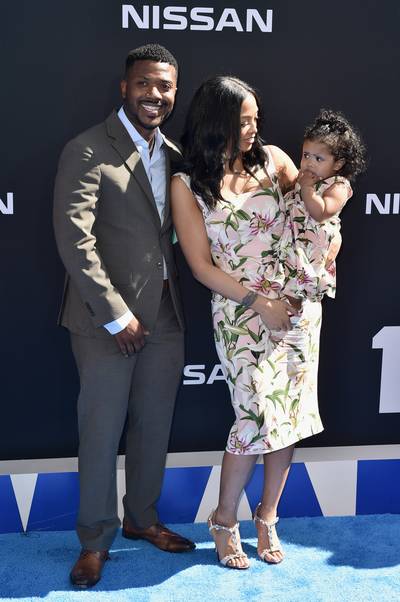 6 / 8
2019: Ray J and Princess Love - The Norwood family looked happier than ever at the 2019 BET Awards. Princess Love and baby girl Melody stylishly matched in floral print dresses, while a cheerful Ray J rocked a tailored suit. FYI: This was just 6 months before the famous couple welcomed baby boy Epik to the family. How sweet!   (Photo by Aaron J. Thornton/Getty Images for BET)

7 / 8
2019: Eva Marcille and Michael Sterling - Model Eva Marcille decided to serve up leg at the 2019 BET Awards. The then-expecting mother arrived at the ceremony in a boho-chic maxi dress, while her husband, Michael Sterling, opted for a dapper grey suit.  (Photo by Leon Bennett/FilmMagic)
8 / 8
2019: Kirk Franklin and Tammy Collins - Who knew blue and silver looked so good together? Apparently, Kirk Franklin and Tammy Collins did. The lovebirds proudly put their affection on display while rocking custom gear at the 2019 gala.Written by: Emerald Elitou (Photo by Leon Bennett/FilmMagic)