Ovarian Cancer: What You Need to Know
Do you know what the signs and risk factors are?

1 / 10
September Is Ovarian Cancer Awareness Month - This month marks Ovarian Cancer Awareness Month. While we spend so much effort talking about breast and cervix cancer, we often ignore ovarian cancer, which is just as important and even deadlier. Learn more about this type of cancer, possible symptoms and treatment options. —Kellee Terrell (Photo: PhotoInc/Getty Images)
2 / 10
What Is Ovarian Cancer? - Ovarian cancer is a type of cancer that begins forming in the ovaries. A woman's two ovaries are placed on the right and left side of one's uterus. In its early stages, ovarian cancer shows very little symptoms if any and is often undiagnosed until it spreads to the pelvis or abdomen, writes the Mayo Clinic. (Photo: ericsphotography/Getty Images)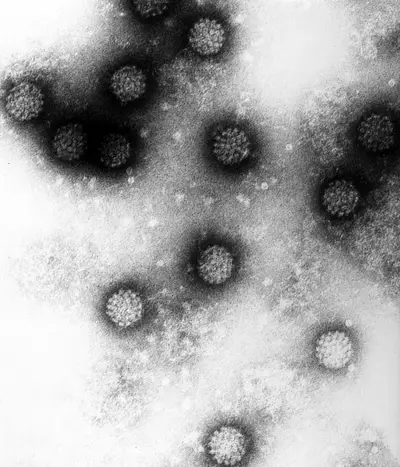 3 / 10
How Does It Form? - Ovarian cancer starts with the growth of malignant (cancerous) cells around the ovaries that over time grow out of control. Ovarian cancer is the deadliest form of cancer in women's reproductive health.(Photo: dpa /Landov)

4 / 10
The Four Stages of Ovarian Cancer - There are four stages of this type of cancer, according to the Mayo Clinic. Stage I: Ovarian cancer is in one or both ovaries. Stage II: Ovarian cancer has spread to other locations in the pelvis, such as the uterus or fallopian tubes. Stage III: Ovarian cancer has spread beyond the pelvis or to the lymph nodes within the abdomen. Stage IV: Ovarian cancer has spread to organs beyond the abdomen, such as the liver or the lungs.(Photo: Medical Body Scans/Getty Images)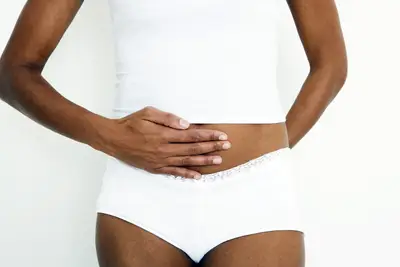 5 / 10
Symptoms and Signs on Ovarian Cancer - Potential symptoms include: bloating, pelvic pain, frequent urination and not feeling full after eating. Other possible signs include: fatigue, pain during sex, back pain, heartburn or upset stomach and constipation during your period. (Photo: i love images/Getty Images)
Photo By
i love images/Getty Images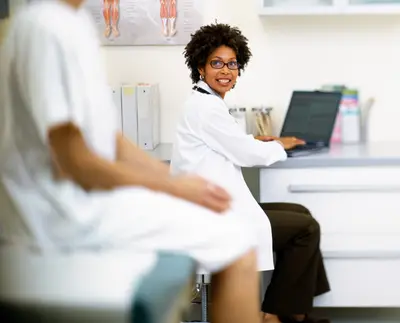 6 / 10
Black Women and Ovarian Cancer - While white women are more likely to develop this type of cancer, Black women with ovarian cancer are more likely to die from the disease. To date, only 300 of us have been in studies about the cancer over the years, writes The Grio. Thankfully, a future 2015 study would look at how the disease impacts us. (Photo: Todd Pearson/Getty Images)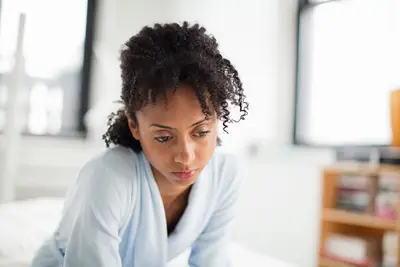 7 / 10
How Common Is It? - Every year, more than 20,000 women in the United States are diagnosed with ovarian cancer, which is the fifth leading cause of cancer death for women and accounts for more than 14,000 deaths a year.
Photo By
Photo: Image Source / Getty Images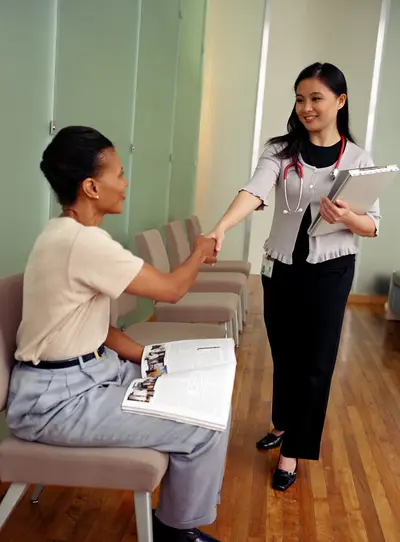 8 / 10
What Are the Screening Options? - Doctors can check for ovarian cancer through a routine pelvic exam, but early diagnosis at this stage doesn't happen often. You can get an ultrasound or a blood test that checks the levels of the C25 protein in your blood. But as the National Ovarian Cancer Association points out, 20 percent of women with ovarian cancer never have elevated C25 levels. (Photo: Photomondo/ Getty Images)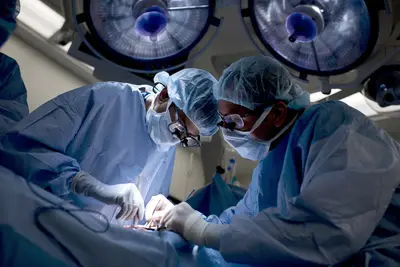 9 / 10
Ovarian Cancer Treatment - Common treatment for ovarian cancer once it's been diagnosed is surgery to remove the tumors; chemotherapy that uses chemicals in the blood to kill cancer cells; or radiation therapy, which uses X-rays to shrink tumors. (Photo: RENDAN SMIALOWSKI/AFP/GettyImages)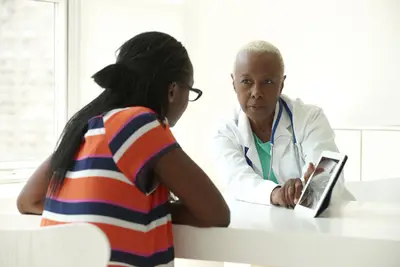 10 / 10
Does an Ovarian Cyst Mean Cancer? - Ovarian cysts, fluid trapped in sacs that are attached to your ovaries, for the most part are harmless and quite common for women during their childbearing years. Ovarian cysts can range in size from a pea to an orange. Yet for some, these cysts can speak to something more serious, such as ovarian cancer, pelvic disease and endometriosis. (Photo: LWA/Dann Tardif/Getty Images)
Photo By
Getty Images/STOCK