Bring That Week Back: Week of September 20
Bishop Eddie Long faces sex allegations and Fantasia refutes publicity stunt rumors. Plus more!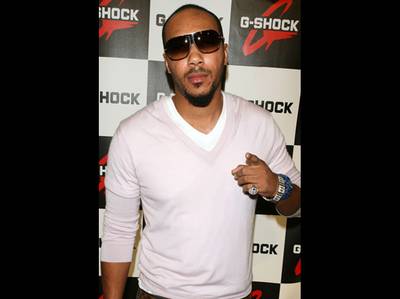 1 / 21
Singer Lyfe Jennings Sentenced to Jail - On Wednesday, R&B singer Lyfe Jennings was sentenced to three and a half years in prison for a 2008 incident where he allegedly led police on a high speed chase following a domestic incident with his children's mother. "I did it… I know I gotta be punished for it and I just wanted the opportunity to apologize," he said in court. Before becoming famous, Jennings served 10 years in prison for arson.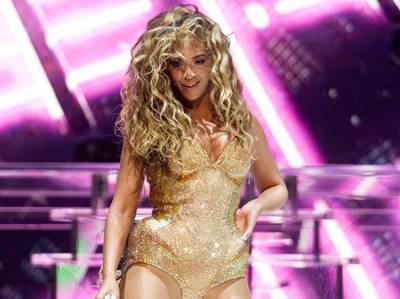 2 / 21
New Music from Beyonce? - Beyoncé is set to release another chart-topping single in three weeks, according to her songwriter. "She About to Kill the game again! Had to Listen again!! Yall C in 3 weeks!" Los Da Mysto, announced via Twitter. "All I can say … Ladies y'all go[t] another Anthem!! [It is] a BIG record." Reps for the singer, though, have remained mum.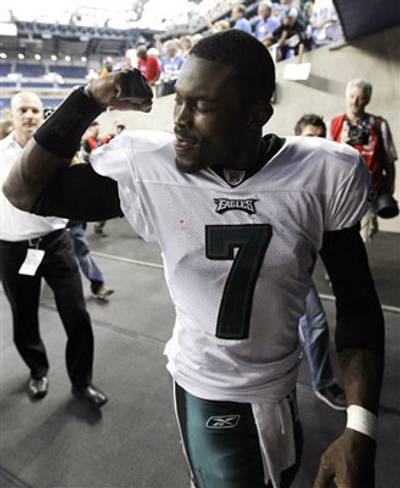 3 / 21
Vick Shines in Eagles Win, Will Start Sunday - Days after leading his Philadelphia Eagles to an impressive 35-32 win over the Detroit Lions, head coach Andy Reid named former back-up QB Michael Vick as a starter for Sunday's game against the Jacksonville Jaguars. "When someone is playing at the level Michael Vick is playing, you have to give him an opportunity," Reid said in a press conference.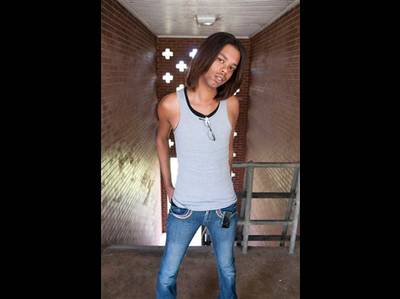 4 / 21
Antoine Dodson Buys House - Antoine Dodson, the man whose angry TV interview about someone breaking into his home and attempting to rape his sister spawned the hit song, "Bed Intruder," has turned a negative into a positive. Dodson earned enough money from the iTunes hit to leave the projects and buy his family a home in his native Alabama.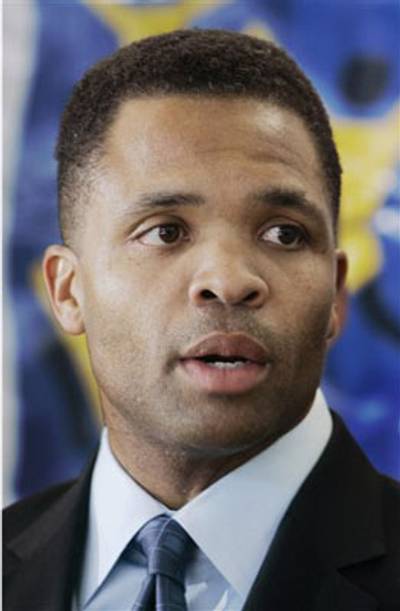 5 / 21
Jackson Jr. Denies Report - On Tuesday, Illinois lawmaker Jesse Jackson Jr., son of the Rev. Jesse Jackson, denied allegations that he directed a businessman to offer disgraced former Gov. Rod Blagojevich a total of $6 million in exchange for the U.S. Senate seat vacated by President Obama. Jackson called the allegation "preposterous" and maintained he knows nothing about anyone making offers of that type on his behalf.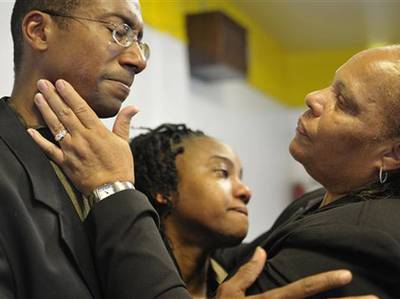 6 / 21
Auto Wreck Kills Bishop, 5 Others - A New York congregation was in mourning this week over a tragic auto accident last Saturday that killed their Bishop and five other members. The group of 13, from the Joy Fellowship Christian Assemblies, was traveling in a van headed to a church event when the tire ruptured and sent the vehicle hurtling out of control on the New York State Thruway. Bishop Simon White, his wife, minister Zelda White, pastor Titus McGhie and three others — Avril Murray, Evelyn Ferguson and Elaine Reid — died.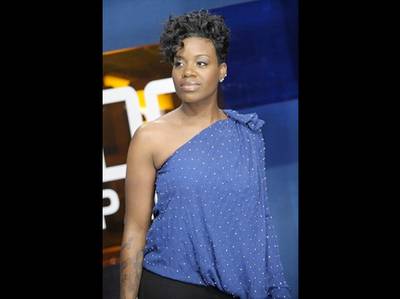 7 / 21
Fantasia Refutes Publicity Stunt Rumors - In an interview with VIBE released earlier this week, singer Fantasia swung back at critics who claim her suicide attempt last month was a publicity stunt to promote her new album, "Back to Me," and her VH1 reality show, "Fantasia For Real 2." "I almost messed my kidneys up," she said. She added she was already receiving plenty of press due to the publicity around her affair with a married man. "At the time, I wanted to be away from all the noise," she said.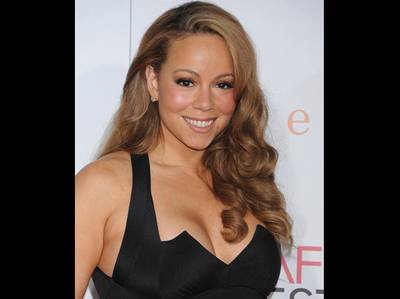 8 / 21
Mariah to Launch HSN Line - Mariah Carey is set to launch a new fashion line on the Home Shopping Network, she announced this week. Her collection, which will debut on the network in late November, is set to include jewelry, shoes and her new perfume Luscious Pink.
9 / 21
Obama's Aunt Speaks Out - In an interview aired by Boston TV station WBZ-TV Tuesday, President Obama's aunt says she's not sorry for accepting government assistance, even though she had been living in the country illegally. Zeituni Onyango, had lived in Boston public housing since arriving from Kenya in 2000 illegally until she being granted asylum in May. She also said the U.S. was a "great country" and hopes to become a citizen one day.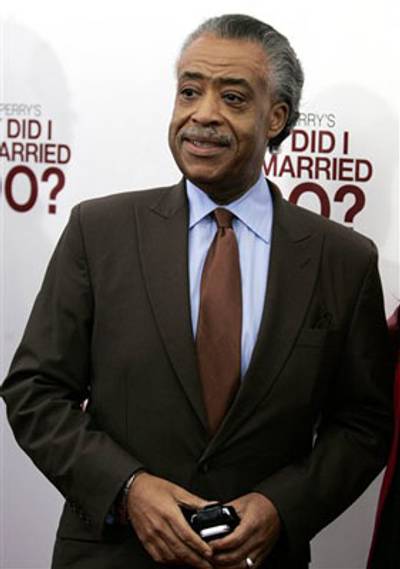 10 / 21
Al Sharpton to Host New TV Series - The Rev. Al Sharpton will host a weekly syndicated TV program focusing on education, it was announced this week. The half-hour show, called "Education SuperHighway," will target parents, educators and students, according to ESH Holdings, a minority-owned multimedia company. The show, which will be taped in New York and Los Angeles, will debut on Oct. 10 in more than 160 U.S. markets.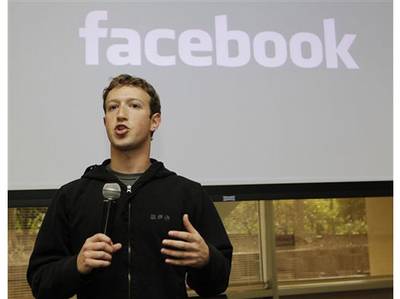 11 / 21
Facebook CEO Donates $100M to Newark Schools - On Friday, 26-year-old Facebook founder Mark Zuckerberg pledged to set up a foundation, donating $100 million to schools in Newark, New Jersey over the next five years. He appeared on "The Oprah Winfrey Show" alongside New Jersey Gov. Chris Christie and Newark Mayor Corey Booker to make the official announcement. Zuckerberg also said his gift is a challenge grant, and Booker said he is lining up money from other foundations.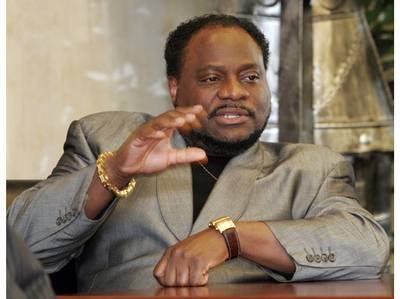 12 / 21
Fourth Man Sues Bishop Long - On Friday, a fourth young male member of Bishop Eddie Long's church filed suit against the preacher, alleging he coerced him into a sexual relationship. Twenty-two-year-old Spencer LeGrande, a member of New Birth Charlotte, a satellite church of Long's Georgia-based megachurch, claims he and Long engaged in sexual acts when he was 17. Earlier this week, three other men filed lawsuits accusing Long of abusing his spiritual authority to seduce them with material things.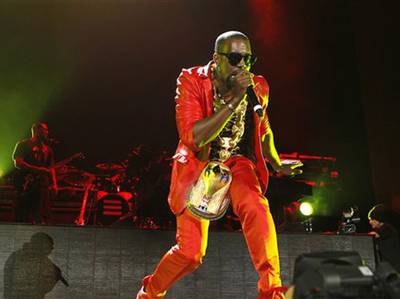 13 / 21
Kanye West to Perform on SNL - Despite dissing the show on his single "Power," Kanye West is scheduled to perform on "Saturday Night Live" on Oct 3. Actor Bryan Cranston will host the episode.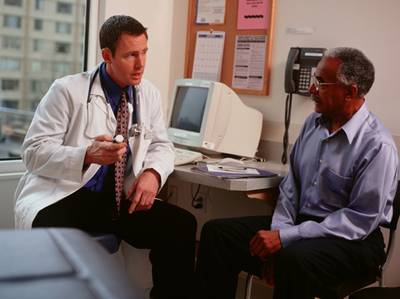 14 / 21
Health Care Law Takes Effect - On Thursday some key consumer provisions of the new health care law took effect. Among them: young adults can now stay on their parents' health insurance until age 26 and children with pre-existing conditions can't be denied coverage.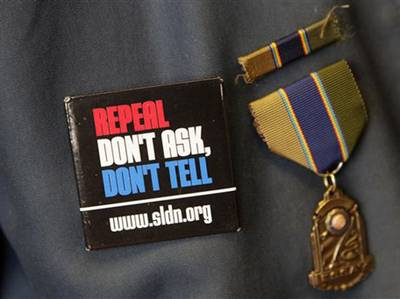 15 / 21
Republicans Block Repeal of Military Gay Ban - On Tuesday, Republicans in the U.S. Senate blocked a bill that would have lifted the military's "Don't Ask, Don't Tell" ban on gays. Democrats fell short of the 60 votes needed to advance the legislation, which authorizes $726 billion in defense spending, including a pay raise for troops.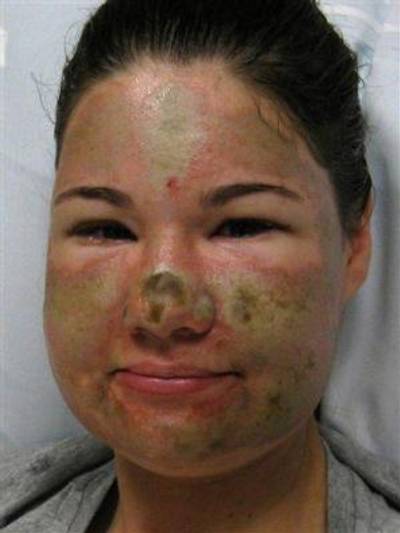 16 / 21
Woman Behind Acid Hoax Faces Theft Charges - Bethany Storro, the Washington state woman who splashed a caustic substance on her face then claimed a Black woman attacked her, faces theft charges due to the nearly $28,000 donated to her, a prosecutor says. According to records, Storro has already spent $1,500 of the money on dinners, clothes and a medical bill. The accounts containing the donated money have since been frozen, the lawyer said.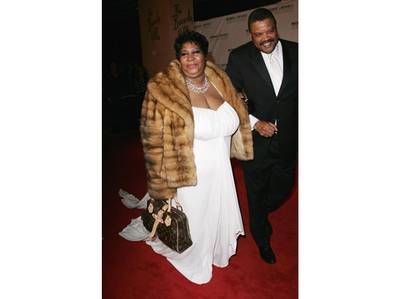 17 / 21
Aretha Franklin's Son Badly Beaten - Earlier this week, Eddie Franklin, the adult son of soul singer Aretha Franklin, was badly beaten by three men at a Detroit gas station. As a result, the son had to be taken to the emergency room (by a female acquaintance) Tuesday morning where his jaw was wired shut. No word yet on a motive for the attack.
18 / 21
Jets' Braylon Edwards Arrested for DUI - New York Jets star receiver Braylon Edwards was arrested early Tuesday morning for allegedly driving while drunk. Edwards' blood alcohol level was twice the legal limit, according to a breath test after he was stopped in Manhattan around 5 a.m. After appearing in court later that day, he was released without bail. He is currently on probation for a fight that took place in Cleveland last year.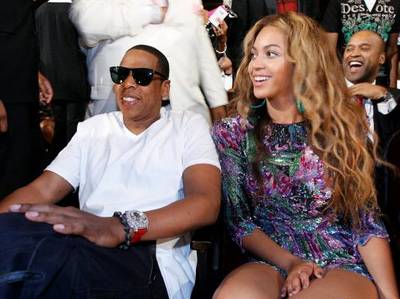 19 / 21
Beyonce, Jay Z Highest Earning Couple - Jay-Z and Beyonce just made the 2010 Guinness Book of World Records for being the world's top earning couple. According to the book, combined they earned $122 million between June 2009 and June 2010. This amount is more than double the second highest earning couple, actors Brad Pitt and Angelina Jolie, who combined to make $55 million during the same time frame.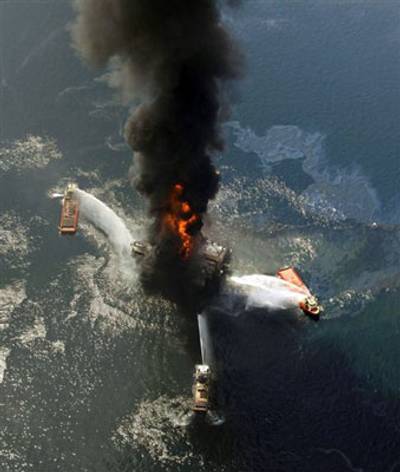 20 / 21
Gulf Oil Well is Dead - On Sunday, a permanent cement plug sealed the BP well that spewed millions of gallons of oil into the Gulf of Mexico. According to retired Coast Guard Adm. Thad Allen, the well is now "effectively dead" and isn't in danger of leaking into the Gulf again.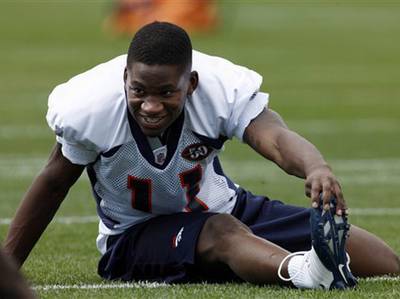 21 / 21
Broncos WR McKinley Found Dead - On Monday, Denver Broncos receiver Kenny McKinley was found dead in his home, killed by a self-inflicted gunshot wound, detectives say. He was 23. McKinley was on injured reserve after hurting his left knee in August for the second time in eight months. This is the third death of an active Broncos player in four years. In 2007, Darrent Williams was killed in a drive-by shooting and just three months later, RB Damien Nash collapsed and died after a charity basketball game.