Every Solo Wu-Tang Clan Album…Ranked!
We ranked all 50 of Wu-Tang Clan's members' solo albums.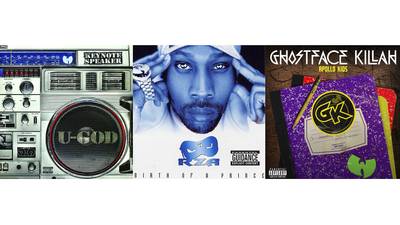 1 / 51
All Hail the W - When a local groundbreaking Staten Island hip hop crew called Wu-Tang Clan made their 1993 debut with Enter The Wu-Tang (36 Chambers), the grimy landmark proved to be an industry-shaking event. No one had ever seen anything remotely close to the likes of the Wu — a posse-deep, rhymes-for-days outfit that combined kung-fu flick mythology, 5 Percent Nation Muslim teachings, 'hood-stamped bona fides, and sincere hip hop fanboy zeal. But the group's left-field producer and musical leader, the RZA, had bigger plans for his mighty clique. The Wu would essentially corner the rap market, releasing an onslaught of exceptional solo statements by Clan members the RZA, Method Man, Ol' Dirty Bastard, Ghostface Killah, Raekwon the Chef, the Genius, Inspectah Deck, U-God, Masta Killa, and the final piece to the Shaolin puzzle, Cappadonna.  Rae recently releas...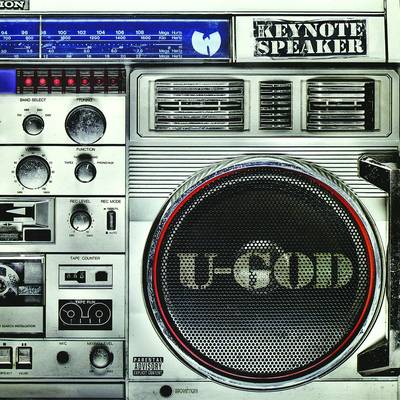 2 / 51
50. U-God - The Keynote Speaker (2013) - At times, U-God has been relegated to forgotten-man status amongst his Shaolin brethren. But if you are looking for the same focused, dynamic raps he exhibited on Raekwon's "Knuckleheadz," this sluggish attempt doesn't do the man any favors. (Photo: Soul Temple)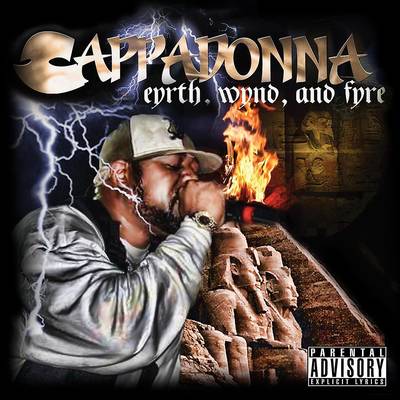 3 / 51
49. Cappadonna – Eyrth, Wynd and Fyre (2013) - Somewhere Maurice White is giving the side-eye. If you want to hear the real Cappadonna dope check out his star-making debut on Ghostface Killah's "Winter Warz." (Photo: RBC Records)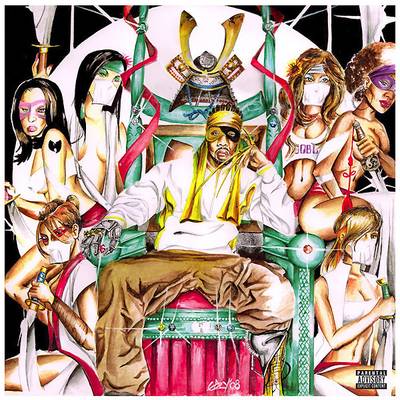 4 / 51
48. RZA – Digi Snacks (2008) - The lyrics are at times remarkably unintelligible even by the RZA's tongue-twisting, cottonmouth standards ("Zap! It's a booby trap/Would you like a digi or a Scooby snack?"), and the production is shockingly sterile for a risk-taking, look-ma-no-hands visionary who guided arguably hip hop's most original collection of rhyme sayers. (Photo: Wu Music Group/Koch)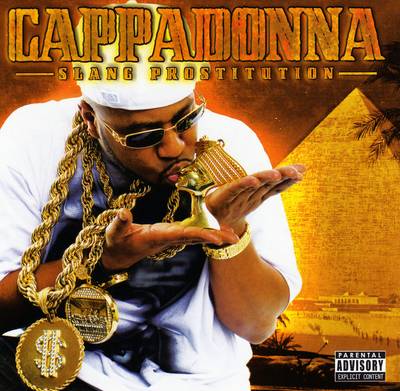 5 / 51
47. Cappadonna – Slang Prostitution (2008) - The Wu-Tang Clan's enigmatic 10th man has delivered significantly better than this meandering set. (Photo: Chambermusik)
Photo By
Photo: Chambermusik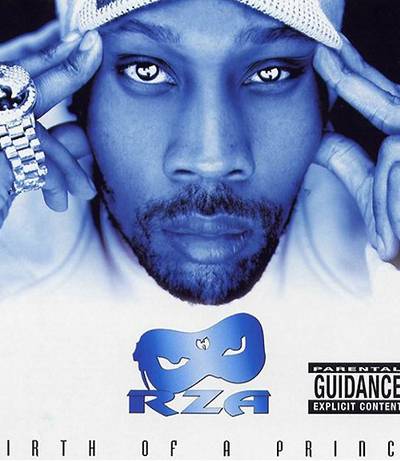 6 / 51
46. RZA – Birth of a Prince (2003) - There are not too many high points on the Abbot's most tedious of statements. However, the no-filter '80s throwback punch of "Bob N I" is a much welcomed reminder that the RZA — one of hip hop's most celebrated (and unconventional) studio visionaries — can still pull it off when the spirit moves him. (Photo: Wu/Sanctuary Urban/BMG Records)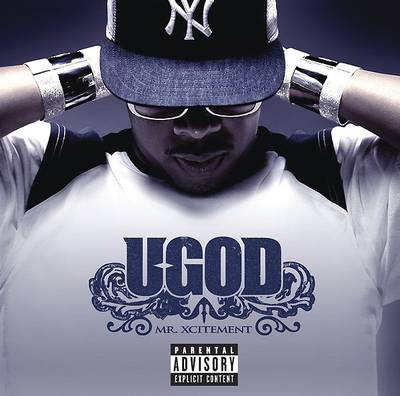 7 / 51
45. U-God – Mr. Xcitement (2005) - The title Mr. Yawn-Inducing would have been more apt. (Photo: Free Agency Recordings)
Photo By
Photo: Free Agency Recordings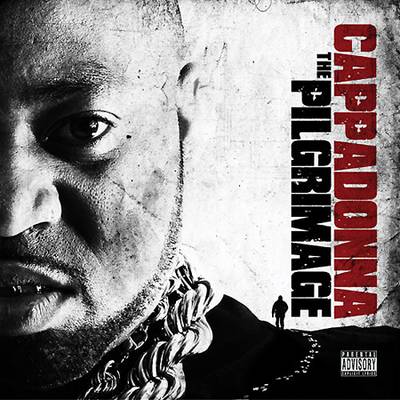 8 / 51
44. Cappadonna – The Pilgrimage (2011) - The swaggering soul of "Cuban Link Kings" gives you hope. The rest? Not so much. (Photo: Chambermusik)
Photo By
Photo: Chambermusik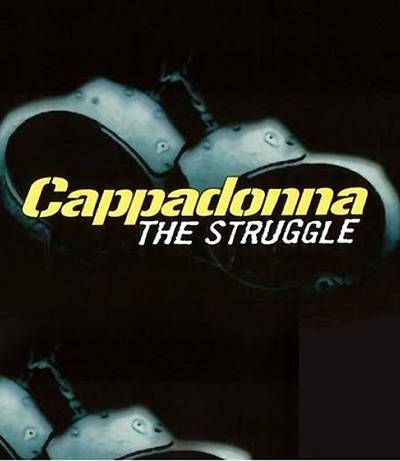 9 / 51
43. Cappadonna – The Struggle (2003) - Let's just say that when you are making the obligatory rap ode to mommy dearest ("Mama"), it may not be a good idea to include such laughably inappropriate lines as "She told me how to love the women and pop they cherry." (Photo: Code Red Entertainment)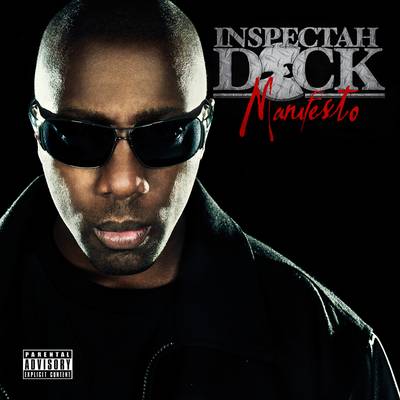 10 / 51
42. Inspectah Deck – Manifesto (2010) - You don't pick up an Inspectah Deck album to hear the high-grade spitter chase easy listening Father MC glory. But that's what you get with the lifeless "T.R.U.E.," a slumbering number that underlines Manifesto's wholly unfocused feel.  (Photo: Urban Icons Records/Traffic Entertainment Group)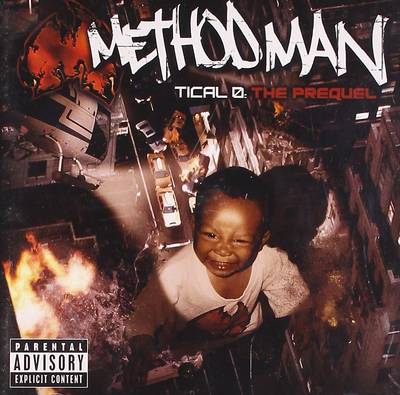 11 / 51
41. Method Man – Tical 0: The Prequel (2004) - The only similarity to Meth's wonderfully off-centered 1994 debut is in this album title's opening five letters. No I.D. makes a valiant attempt to save the day on the elastic soul of "Tease," but the Wu-Tang's most charismatic showman is derailed by some pretty lethargic moments on the mic.  (Photo: Def Jam)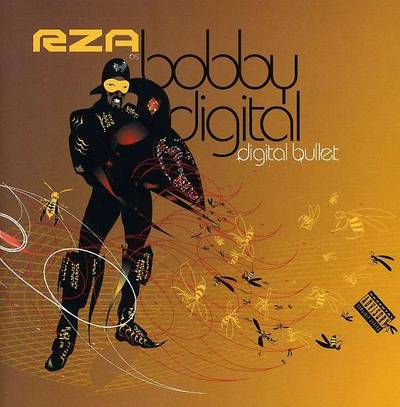 12 / 51
40. Bobby Digital (RZA) – Digital Bullet (2001) - When RZA first unveiled his refreshingly weird alter ego, Bobby Digital, in the late '90s, it was the kind of conceptual roll of the dice that you expected from the Wu's madcap musical soul. Digital Bullet though is all of the absurd zaniness without the peerless craftsmanship. (Photo: Koch Records)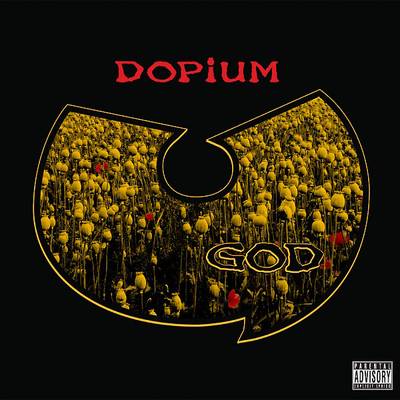 13 / 51
39. U-God – Dopium (2009) - The first half of Golden Arms' third salvo is actually a quite confident, energetic affair, running in the familiar territory of damaging drum shots and eerie Wu-esque samples. The second half lazily goes for the mass appeal brass ring ("Hips" being the most dubious culprit), which sucks all of the air and good will out of the recording studio. (Photo: Babygrande)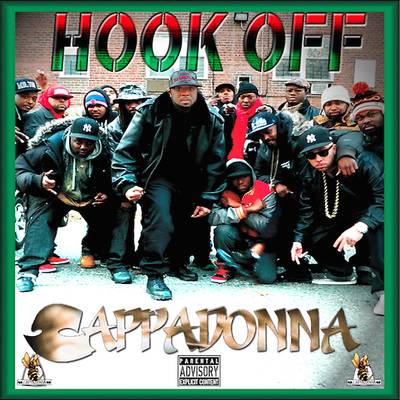 14 / 51
38. Cappadonna – Hook Off (2014) - You have to give Cappadonna some credit. He managed to make an anti-chorus, still-keeping-it-real, I'm-in-these-streets release in the polished, professional hit maker age of Drake. An admirable effort, even amongst a slew of been-there-done-that hallmarks. (Photo: Protect-Ya-Neck Records)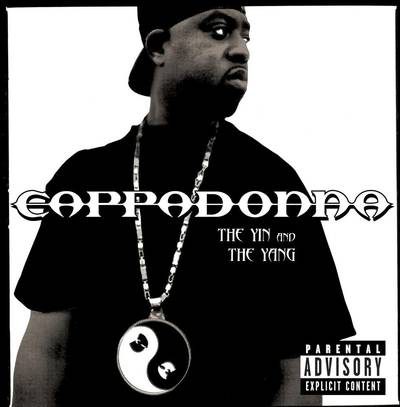 15 / 51
37. Cappadonna – The Yin & the Yang (2001) - It's Cap again on this decent set that finds the slang editorialist in very energetic form. It's almost enough to pardon the rapper for his bizarre team-up with Jermaine Dupri and Da Brat ("We Know"). Almost. (Photo: Razor Sharp Records)
Photo By
Photo: Razor Sharp Records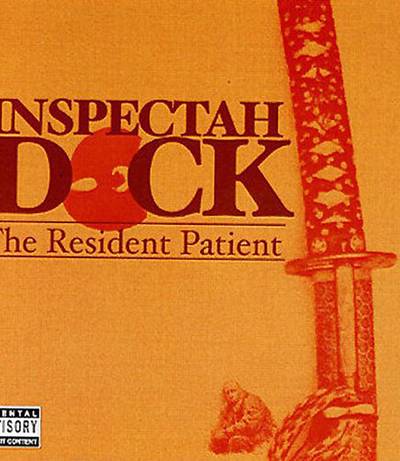 16 / 51
36. Inspectah Deck – The Resident Patient (2006) - Deck is uncanny in his consistency; an emcee's emcee who relishes exhibiting a slow burning, go-for-the-jugular flow. Perhaps that's the main stumbling block for The Resident Patient. Inspectah Deck doesn't throw enough curve pitches on this methodical, in-the-box workout. (Photo: Urban Icon)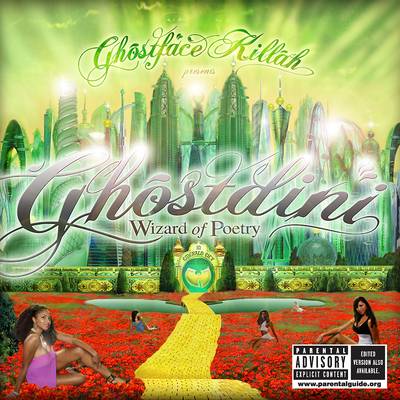 17 / 51
35. Ghostface Killah – Ghostdini: Wizard of Poetry in Emerald City (2009) - There are few chinks in Tony Stark's immaculate armor. To be sure, most of the Wu's utility players would be happy to have an album like Ghostdini in their catalog. But this is Ghostface we are talking about here. Rather than expand on the old school '70s soul of his past work, he attempts a more contemporary vibe. The results, for the most part, come off as annoyingly forced. (Photo: Def Jam)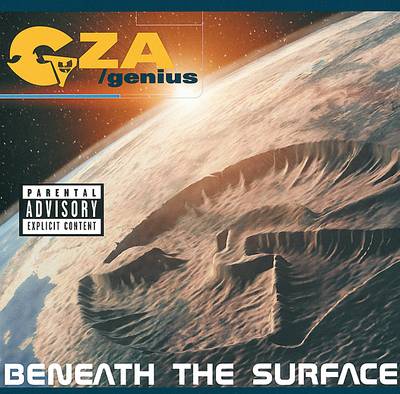 18 / 51
34. GZA – Beneath the Surface (1999) - Done in by a lack of sonic spark and needless skits, Beneath The Surface's only saving grace is par for the course: the wise old head killing it on the mic. (Photo: MCA Records)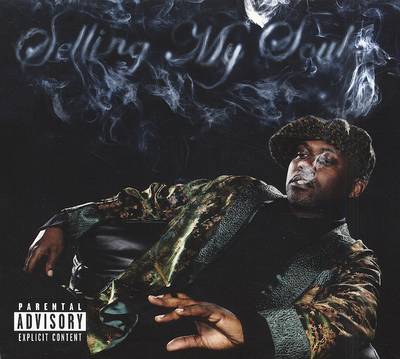 19 / 51
33. Masta Killa – Selling My Soul (2012) - It has been said that the mercurial Masta Killa is the Wu-Tang Clan's secret weapon. But here the surgical protégé of the Genius comes with mixed results. The Roger-sampled "Be Alright" (which mines, you guessed it, the same soft funk staple 2Pac utilized for his early hit "Keep Ya Head Up") is pretty unimaginative while the ultra cool "Food," produced by 9th Wonder, is truly regal. More of the latter, please. (Photo: Nature Sounds)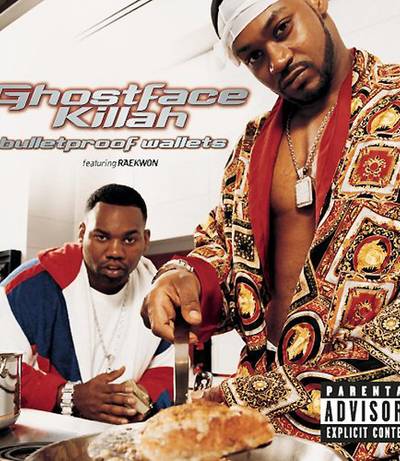 20 / 51
32. Ghostface Killah – Bulletproof Wallets (2001) - A victim of sample clearance (the Slick Rick featured "The Sun" was just one of several tracks cut from the album) and half-baked rhymes missing the usual "WTF??!!!" quotables weighs down this middle-of-the-road Ghostface effort. (Photo: Epic Records)
Photo By
Photo: Epic Records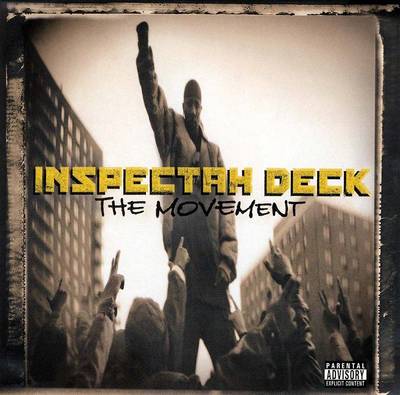 21 / 51
31. Inspectah Deck – The Movement (2003) - Don't ask Inspectah Deck to construct fluffy hooks to turn on the pop faithful. That much is clear from the bread and water choruses throughout The Movement. He's all meat and potatoes, verse-by-verse. ("When I speak I hold the globe like the Dalai Lama..." Deck announces on "Who Got It") No bigwig Wu cameos. No RZA beats. Just Deck being Deck. (Photo: Koch Records)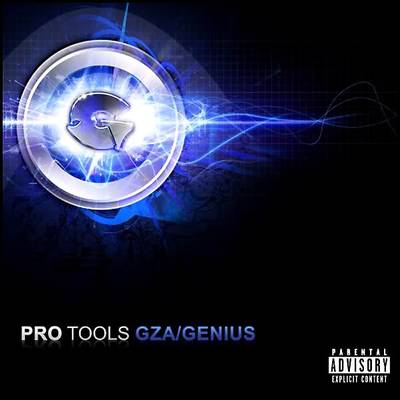 22 / 51
30. GZA – Pro Tools (2008) - The artist formerly known as the Genius has never had an issue distilling his gift for meticulous, rewind-worthy verbal gems. And there are some standouts here starting with the scathing and surprisingly laugh-worthy G-Unit diss track "Paper Plates." If only Pro Tools somewhat stagnant production matched GZA's majestic wordplay. (Photo: Babygrande)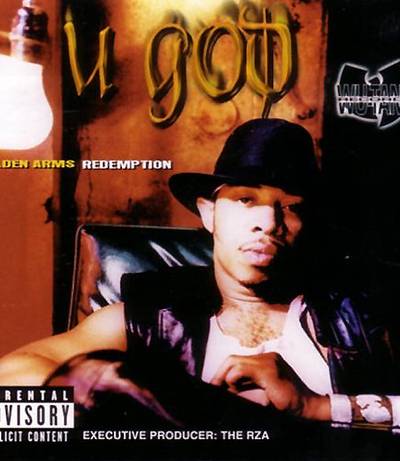 23 / 51
29. U-God – Golden Arms Redemption (1999) - U-God's first solo shot has always deserved better given that he set the Clan's fearsome tone with his legendary throat-grabbing line, "Raw I'ma give it to ya, with no trivia/Raw like cocaine straight from Bolivia..." There is a striking underdog feel that permeates Golden Arms Redemption; the kind of leave-it-all-out-on-the-floor spirit that serves the Wu's undervalued voice well, especially on the strutting big payback attack of "Bizarre." It's a solid turn that, while not reaching the shine of his more celebrated Staten Island representatives, works well enough. (Photo: Warner Bros.)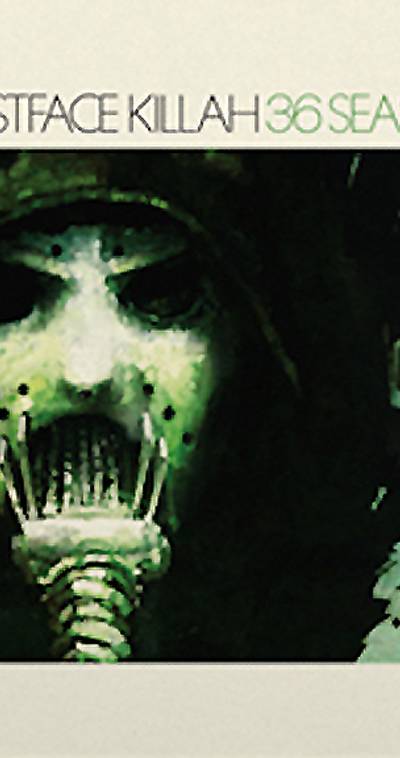 24 / 51
28. Ghostface Killah – 36 Seasons (2014) - Ghost hooks up with comic book artist Matthew Rosenberg for a hardboiled concept album that finds the grizzled vet in confident form. As the story goes, the former shot caller of Staten Island is exiled for nine years only to return to find out that his former right hand man has become a cop (played by AZ) and his ex-girl is shacking up with the resident drug kingpin (Kool G. Rap). While the actual rhymes rarely stray from the illustrated album insert producing some static moments, it's quite fun to hear Ghostface and his inspired collaborators get into character. (Photo: Tommy Boy Records)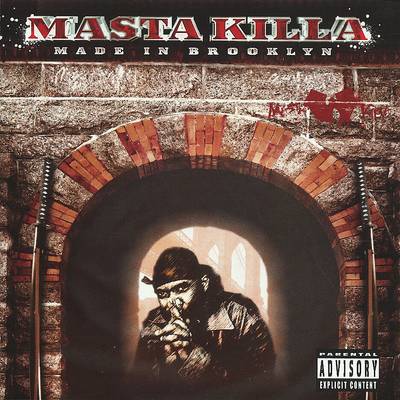 25 / 51
27. Masta Killa – Made in Brooklyn (2006) - There is certain nonconforming purity to Masta Killa's Made in Brooklyn. Rae and Ghost assist on the explosive, horn-driven "It Is What It is," and Meth is born again on "Iron God Chamber." Even if the grooves get a little repetitive, Wu-Tang true believers will dig it. (Photo: Nature Sounds)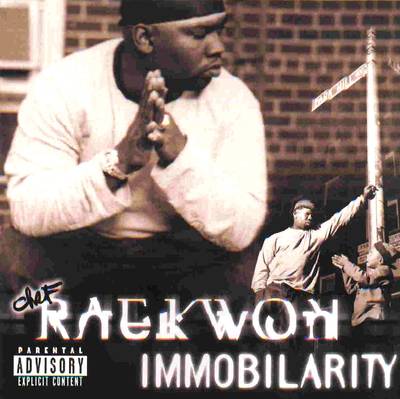 26 / 51
26. Raekwon – Immobilarity (1999) - In hindsight, Raekwon never had a chance. To be sure, the expectations surrounding the follow-up to the Chef's glorious Only Built 4 Cuban Linx were crushing. So what does Rae do? He replaces epic tales of claustrophobic dope deals and double crosses with sobering introspection and splits with go-to producer the RZA. You have to admire Rae's gusto even if the finished product is curiously muted. (Photo: Columbia Records)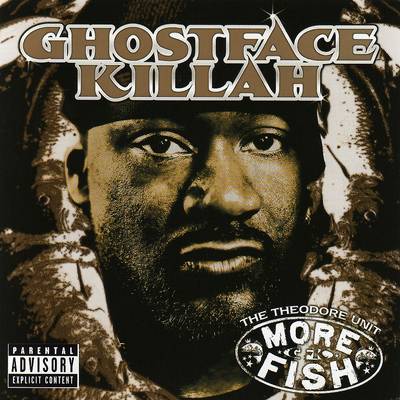 27 / 51
25. Ghostface – More Fish (2006) - Is More Fish a blatant label-rushed attempt to capitalize on the critical and fan love that surrounded the excellent Fishscale? Sure. That, however, is not so much a problem because Ghostface is, well, Ghostface. If you can handle the onslaught of verses from his at times tedious Theodore Unit crew, it's worth it to hear the man get busy. (Photo: Def Jam)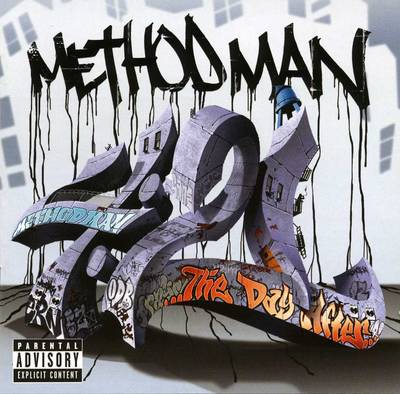 28 / 51
24. Method Man – 4:21... The Day After (2006) - There was nowhere else to go but up following Method Man's lethargic Tical 0: The Prequel. 4:21 is a star-heavy affair (Redman, Styles P, Havoc, Fat Joe, Erick Sermon, and various members of the Wu are among the contributors), but the leading man himself is still given ample room to flex his bombastic prowess. (Just peep the sneering Lauryn Hill-sampled "Say," on which he boldly flips, "This time my foot up in they ass/Bet they feelin' it now....") A surprising return-to-form. (Photo: Def Jam)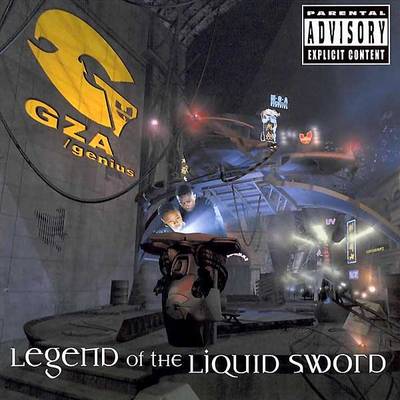 29 / 51
23. GZA – Legend of the Liquid Sword (2002) - The mysterious Genius pulls up the curtain and allows listeners to get a behind-the-scenes recreation of when he and cousin the RZA traveled from Staten Island to the Bronx and got a front row seat to the birth of hip hop. Such humanizing moments (GZA also gives his son some shine on the intro "Auto Bio") allow fans to go beyond the super lyrical mysticism of his previous work. (Photo: Universal Records)
Photo By
Photo: Universal Records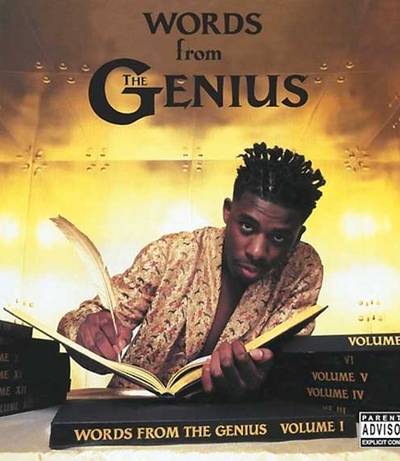 30 / 51
22. Genius (GZA) – Words from the Genius (1991) - Before he was known as the GZA and helped establish the Clan, the Genius was a fresh faced newcomer signed to Cold Chillin — the same label he would so famously diss just two years later ("The Wu is too slamming for these Cold Killing labels...") on the Clan's future debut single "Protect Ya Neck." A sneaky good introduction to the hip hop nation, Words from the Genius — largely produced by Tupac and Notorious B.I.G. beat-man Easy Mo Bee — hints at his future brilliance. 
Photo By
Photo: Warner Bros.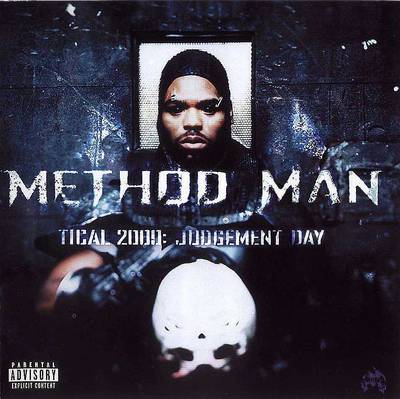 31 / 51
21. Method Man – Tical 2000: Judgement Day (1998) - On Tical 2000: Judgement Day, Meth joins the doomsday millennium party, but still has a few laughs. Yes, the over-flooding of skits gets downright tedious. (Overall, the release clocks in at an unnecessary 74 minutes.) That said, amongst the needless clutter there's some strong stuff here ("Dangerous Ground," "Torture," "Grid Iron Rap," among others). Pay close attention to the otherworldly wordplay between Method Man and Redman on the stomping funk of "Big Dogs," a rousing team-up that works as a sneak preview of sorts to the pair's excellent 1999 release Blackout! (Photo: Def Jam)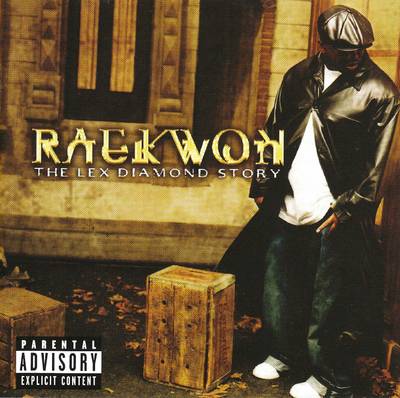 32 / 51
20. Raekwon – The Lex Diamond Story (2003) - The mission for Raekwon was simple: wipe out the memory of the static Immobilarity and return to Cuban Linx glory. While that doesn't totally come to fruition, it's clear that Rae is eager to re-establish his sublime lyrical standing. "Ice Cream Pt. 2" fails to live up to the original's raw grandiosity. Luckily, tracks like "Pit Bull Fights," "All Over Again" and the jaw-dropping "Missing Watch," which features a money-earning performance from Rae and Ghost, make up for such weak points. (Photo: Universal Records)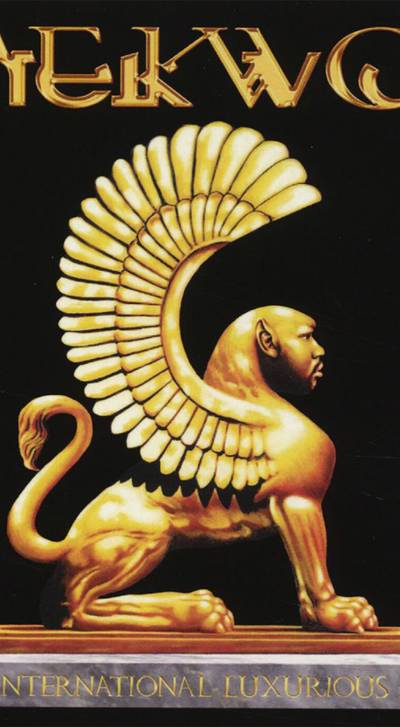 33 / 51
19. Raekwon – Fly International Luxurious Art (2015) - The Chef splits the difference between his rugged instincts and his commercial ambitions. Sure, it may take some longtime off-guard to hear Raekwon hit the booth with the linear likes of 2 Chainz, French Montana, and Rick Ross. Their inclusion, however, allows the studied emcee to showcase a more diverse musical palette, uneven moments and all. "Guns eclectic, flips perfected/Boats flying in, every brake's inspected/The clique's connected, everybody wrist and neck lit," he swings on the Snoop Dogg-featured "1,2,1,2." Like his Wu brother-in-spirit Ghostface (who is featured on the diabolical "4 in the Morning"), he's aged quite gracefully. (Photo: Ice H2O / Caroline Records)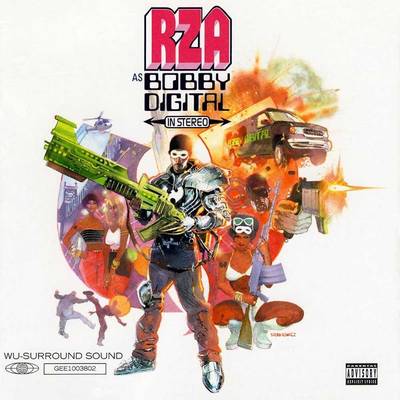 34 / 51
18. RZA – Bobby Digital in Stereo (1998) - The RZA gets his Ziggy Stardust on and is transformed into Bobby Digital, a hedonistic, women chasing, drug-abusing, gun-toting super being from the 'hood. This is an out-there artistic freak-out to be frank. Sci-fi keyboard synths replace the RZA's trademark kung-fu samples and disjointed breaks; the rhymes are less steeped in the Wu's 5 Percent Nation spiritual ideology and embraces the unhinged debauchery of a rock star. Fun times. (Photo: BMG Records)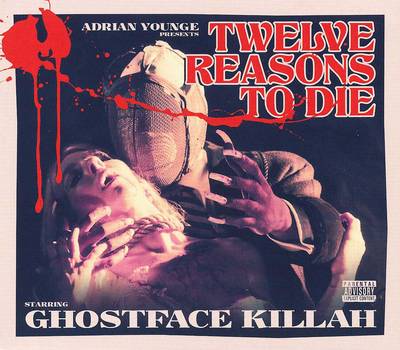 35 / 51
17. Ghostface – Twelve Reasons to Die (2013) - Don't blink. Ghost's supernatural tale runs in at a tight 40 minutes. And yet it's an entertaining listen. A faceless enforcer, played by you know who, puts in work for the Italian mob, but is executed by the family when he attempts to make a new life for himself with the boss's daughter. His remains are then melted and made into 12 vinyl records that, when played, conjure up his vengeful spirit. LA-based producer Adrian Younge composes an eerie yet soulful backdrop making it one of the prolific Ghostface's most interesting (and delightfully strange) projects in recent years. (Photo: Soul Temple Records)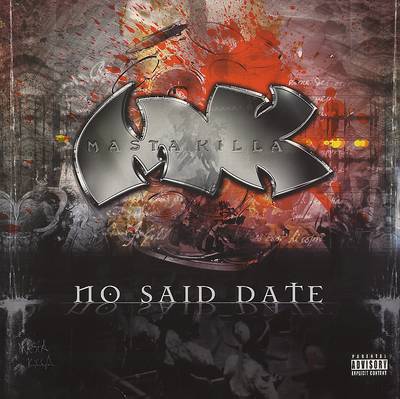 36 / 51
16. Masta Killa – No Said Date (2004) - Better late than never. Masta Killa's long-time-in-the-making solo set is unabashedly retro. The Hot Tub Time Machine appeal of No Said Date goes heavy on the classic Wu sound and mythology. RZA connects and his production acolytes True Master and Allah Mathematics contribute as well. Masta Killa stays in pocket. And the Wu gets the W. (Photo: Nature Sounds)
Photo By
Photo: Nature Sounds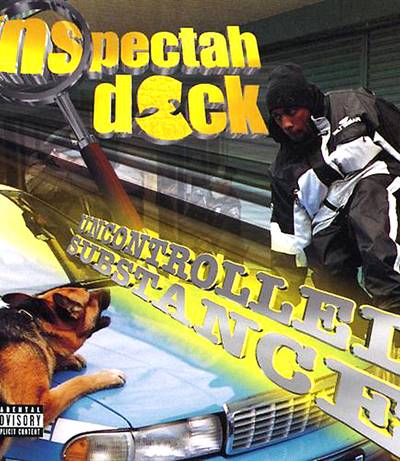 37 / 51
15. Inspectah Deck – Uncontrolled Substance (1999) - The Wu's low-key assassin finally gets a lone spotlight and makes the most of it. Tops amongst the lyrical pack, this gem from the marching "The Grand Prix": "Give me room, hit the tune/Feature presentation comin' soon, early June/Killa Bee platoon, well groomed/Spells doom, raise the volume/You react like a werewolf in a full moon/With the force of a Trojan horse!" Whoa... (Photo: Loud Records)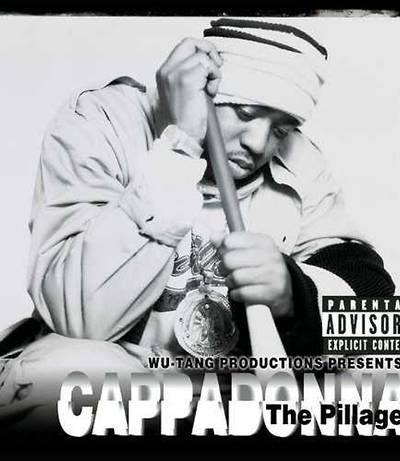 38 / 51
14. Cappadonna – The Pillage (1998) - For some Shaolin fanatics, The Pillage stands as a slept on classic in the Wu canon. Cappadonna's cocky turn truly cooks on the opening three consecutive cuts: "Slang Editorial," the title track "Pillage" and "Run." It's enough to make you believe that something special is happening here. The filler, however, rears its head. Cap doesn't always display the kind of transcendent charisma to rise above such moments, but he manages to bat .300-plus with enough memorable numbers, especially on "Everything Is Everything," which sounds like it was taken from a long lost DJ Premier session. (Photo: Razor Sharp Records)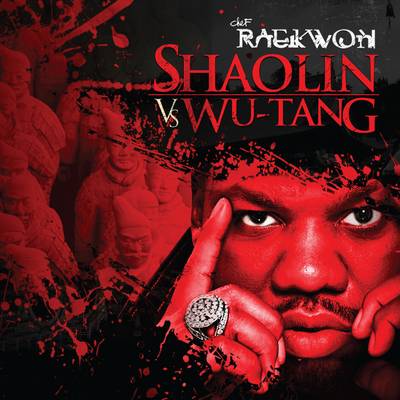 39 / 51
13. Raekwon – Shaolin vs. Wu-Tang (2011) - This is the sound of momentum. No, Shaolin vs. Wu-Tang doesn't attempt to tap into the dramatic, cinematic vein of its praise-worthy predecessor, Cuban Linx Pt. II. Instead, it has the loose feel of a late night rhyme cypher over a barrage of gut-punching beats. Rae's pen game is in fine form here and gets an added boost by some stellar assists (The Roots' criminally underrated Black Thought rips it on "Masters of Our Fate," while Nas holds it down on "Rich & Black."). Yet when you boil it all down, this is an unofficial Wu-Tang Clan album, boasting some of the most potent crew collaborations since their '90s peak. When Meth, Deck and Ghost go line for line with Raekwon, magic happens. (Photo: EMI Records)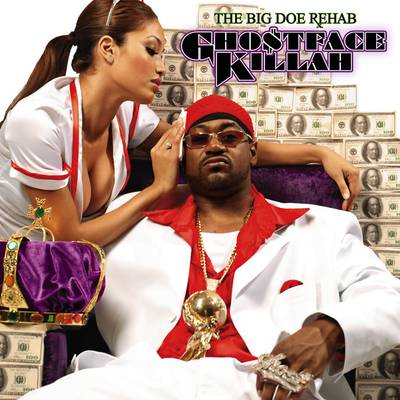 40 / 51
12. Ghostface Killah – The Big Doe Rehab (2007) - The weakest out of Ghostface's impressive six-year '00 run, The Big Doe Rehab is nevertheless solid. Hearing a paranoid Pretty Toney re-live a bloody shootout with a rival dealer on the violent, edge-of-your-seat track "Walk Around" is worth a listen alone. (Photo: Def Jam)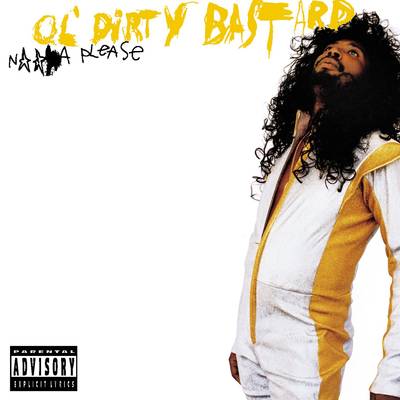 41 / 51
11. Ol' Dirty Bastard – N***a Please (1999) - ODB's last original recording before his tragic 2004 drug overdose is a celebration of the wild man's irreverent, comical inventiveness. What jumps out from the outset on N***a Please is that Russell Tyrone Jones offers more proof that he is the same unlikely pop star who once anchored a whimsical Mariah Carey song (the 1995 smash "Fantasy"). So you get the sweet (the highly addictive crossover hit "Got Your Money," and the dirty ("You Don't Want to F**k With Me"). The only member of the Wu who could get away with insanely warbling a beloved jazz standard like "Good Morning Heartache" is also the lone wolf of the clique that can get off on a blinged-out Neptunes groove and a dusty RZA throwdown with equal impeccable, wack-job results. (Photo: Elektra)
Photo By
Photo: Elektra Records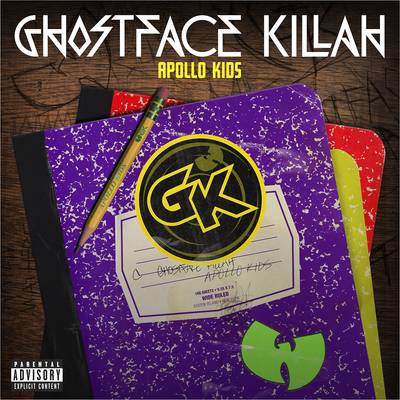 42 / 51
10. Ghostface Killah – Apollo Kids (2010) - The sour taste of Ghostdini must have been in the back of Ghostface's mind. Critics complained that it was too mellow; lacked his usual manic tone. So Apollo Kids is a direct answer to the lukewarm response to Ghost's previous concoction. It's leaner, funkier, more direct and goes hard on the break beats. Our gracious host spreads the love...maybe a little too liberally. Ghost only appears solo on three joints: "2gether Baby," "Starkology" and "How You Like Me Baby." (Photo: Def Jam)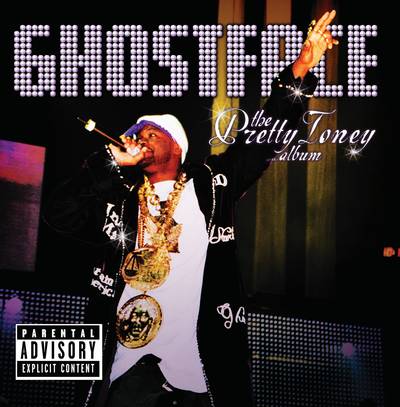 43 / 51
9. Ghostface Killah – The Pretty Toney Album (2004) - Is Ghostface the most dependable Wu-Tang alum? Easily. Around the time of this release, he was at the peak of his mainstream powers; an artist that found the perfect balance between critical darling and everyone's go-to rapper capable of stealing shine from a larger-than-life diva like Beyoncé. It's that push and pull that paces Pretty Toney.Delphonics soul ("Holla") makes nice with rosy R&B ("Love"). And Ghostface's stream of consciousness writing punches like the Hit Man Hearns in his early '80s heyday with head spinning lines like, "I'm a family man, Clan mixed with Theodore/My boots hang over the telephone wires on Broadway/Word to Medlife, Tony got insurance on his mic/Smoke mad sh-t and still got endurance when he fight..." (Photo: Def Jam)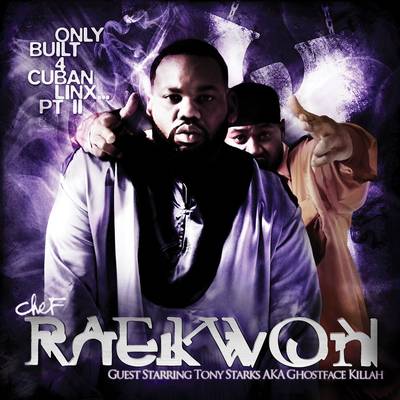 44 / 51
8. Raekwon – Only Built 4 Cuban Linx... Pt. II (2009) - It's a miracle that Raekwon was able to get such a murderer's row of producers (Pete Rock, Dr. Dre, Marley Marl, RZA, Erick Sermon, and that's just for starters) to stick to Only Built 4 Cuban Linx... Pt. II's dark and riveting energy. The revitalized emcee even conjures up the spirit of late studio deity J Dilla on the soaring "House of Flying Daggers" and "Ason Jones." Running buddy Ghostface and various other Wu players break bread as well. Rarely do sequels scratch the firepower of the original, but Rae pulls off the unimaginable with aplomb. Stellar stuff. (Photo: EMI Records)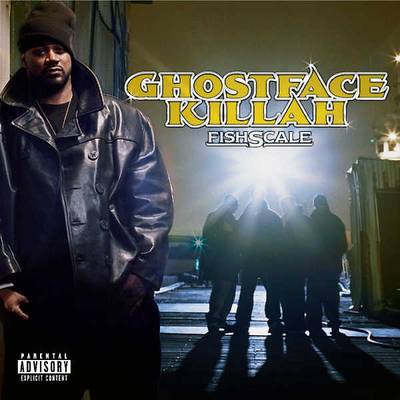 45 / 51
7. Ghostface Killah – Fishscale (2006) - Let's dispense with the formalities. Fishscale is the kind of restless, thrill-seeking joyride that has no business coming from a hip hop act, at the time, 13 years in the game. Boredom, trend-chasing, and an outright erosion of skills are among the usual culprits that were supposed to keep Ghostface from making such a highly realized project.But here he is on a riveting track like "Big Girl," where he laments the fast ways of three women wasting their lives away on blow. But being a Ghostface production there's an eye-winking catch: it's his drugs. And the aptly titled "The Champ" takes a coy swipe at his less serious rap peers when he flips, "My arts is crafty darts, why y'all stuck with 'Laffy Taffy'"? Why indeed. (Photo: Def Jam)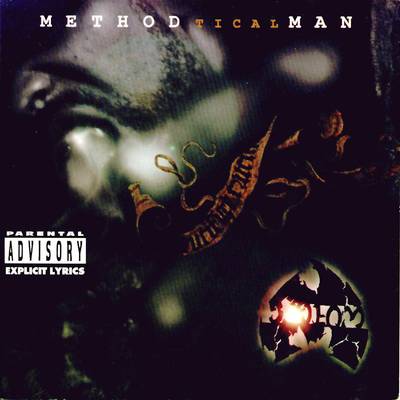 46 / 51
6. Method Man – Tical (1994) - The Wu-Tang Clan's matinee idol had the arduous task of kicking off the mighty clique's seismic solo onslaught. Good thing Method Man never takes himself or the weight of this endeavor too seriously. That's because Tical comes off as a wry, trippy experiment that exist in its own Wu universe, compliments of musical mad man the RZA.The title track is a low-fi smoke out session; "Mr. Sandman" rumbles with the energy of a warped children's nightmare; and its first single, "Bring the Pain," is chest-beating statement music at its most earnest. The sneak attack of course is the Mary J. Blige featured "love" song "All I Need," a Grammy-winning record so mammoth (it peaked at no. 3 on the Billboard Hot 100) that it launched Method Man to unlikely pop star status, making the nearly double platinum Tical the highest sel...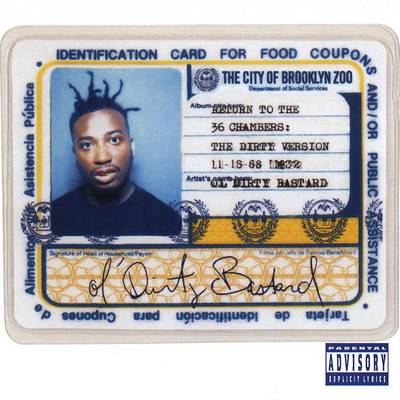 47 / 51
5. Ol' Dirty Bastard – Return to the 36 Chambers: The Dirty Version (1995) - The cover of ODB's maniacal debut captures rap's ultimate wild man on a laminated food stamp card. Indeed, there's no going back from there as Ol' Dirty Bastard leads the '90s best party record of the decade. But not a "party" in terms of igniting a dance-off (although Return to the 36 Chambers pulls that off, too); more like an hilarious X-rated Richard Pryor album. Yep, most of the gang is here (Method Man, Rae, Ghost, Deck, Masta Killa...) as "Brooklyn Zoo" stomps gloriously. "Shimmy Shimmy Ya" makes the best case that Dirty was in on the joke. And "Baby C'Mon" pops with absurdity. It's a Dirty thing. (Photo: Elektra)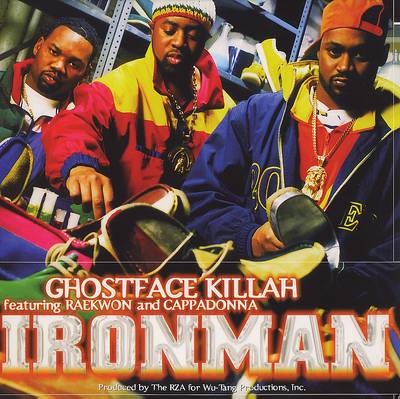 48 / 51
4. Ghostface Killah – Ironman (1996) - Big Ghost enters the Wu-solo sweepstakes and comes out with a winner. This is a record that hits on all levels mainly due to the lively rapper's larger-than-life command of the mic. You want heartbreaking street tales? Check out "The Soul Controller." Straight up tearjerkers? "All That I Got Is You" more than makes the cut. B-Boy inspired workouts? "Daytona 500" goes hard. Ironman also works as Cappadonna's coming out party as a gracious Ghost allows the relentless newcomer to make the aforementioned "Winter Warz" his rapping-his-ass-off showcase. (Photo: Epic Records) 
Photo By
Photo: Epic Records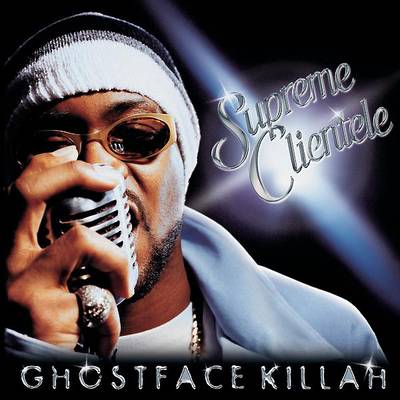 49 / 51
3. Ghostface Killah – Supreme Clientele (2000) - You may of noticed that Ghostface has the most albums in the Top 10. It's the kind of dominant showing that gives credence to Tony Starks's rep as the Wu's most consistent voice. Ghost raps like Jackson Pollock painted; an at times chaotic, frenzied lyrical portrait that some how makes sense.The spectacular "Mighty Healthy" illustrates this best: "The world can't touch Ghost, purple tape, Rae co-host/Monty Hall expo, intellect, you read pro/Son trifling f**k, wildflower on the cycle and picked up the broom thought I was Michael in West Brighton Pool, now I'm into Iron Duels!" How cool is Ghost? He can make '70s disco record sound like a certified Wu-banger ("Cherchez LaGhost"). The most impressive sophomore returns from a Wu member by far. (Photo: Epic Records)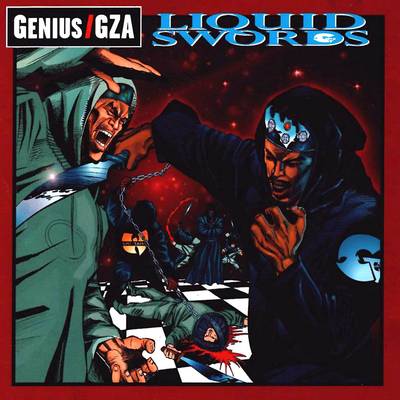 50 / 51
2. GZA – Liquid Swords (1995) - To be clear, Liquid Swords could have easily been No. 1 on our list. This is a powerful, skillfully layered, first-hand literary account of the inner-darkness of man disguised as a hip hop album. Unlike his Wu brothers-in-spirit, the Genius is not much for presenting himself as a headlining star. In fact, at times he locks in with RZA's atmospheric production and becomes yet another instrument to drive home the records' stark, straight-no-chaser feel.On the extraordinary "Got Your Back," the Genius breaks down life in the projects in no frills terms: "Trapped in a deadly video game with just one man…" Whether he's lambasting the shady practices of the recording industry (the pun-driven "Labels"); destroying the hopes and dreams of corporate rappers ("Shadowboxin'"); or reporting on the violent politics of the 'hood ("Cold Wo...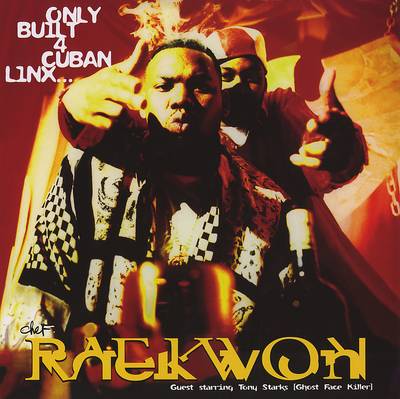 51 / 51
1. Raekwon – Only Built 4 Cuban Linx... (1995) - The RZA once called Only Built 4 Cuban Linx the Wu's ultimate summer album. Indeed, the man does have a point. Raekwon's definitive drug dealing, Mafioso-inspired capers and explosive rhyme offs ("Criminology," "Incarcerated Scarfaces," "Wu-Gambinos") are designed for booming, magnificent sound systems. But that part of its appeal only scratches the surface of why the storied Purple Tape has become such an across-the-board cult classic. Rae's lyrics, with no regard for human life, cut through like a Hattori Hanzō sword. ("Chef break 'em, watch the alley cat bake 'em/Four-nine made 'em, drop grenades and take 'em!")Cuban Linx features arguably the greatest Wu skits (Ghost's overtly enthusiastic "blue and cream!!!!" Clarks soliloquy); the strongest guest verses (there's no weak link he...