Best Graduation Songs for the Class of 2014
Anthems from Drake, Pharrell and more to salute the seniors!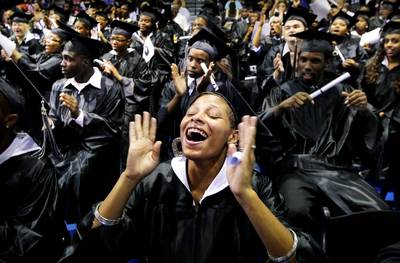 1 / 15
Best Graduations Songs for the Class of 2014 - Graduation time is upon us and it's that time of year where many people are achieving major accomplishments after years of hard work. Take a look at a few motivational songs the class of 2014 will likely embrace as they strut across the stage and receive those hard earned diplomas. —Michael Harris (IceBlueVA)(Photo: Commercial Appeal /Landov)
Photo By
Photo: Commercial Appeal /Landov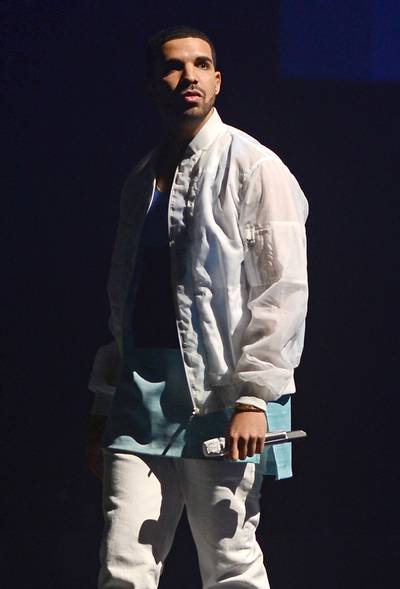 2 / 15
"Started From the Bottom," Drake - This Drake anthem serves as a moment of self-reflection for seniors celebrating their journey from awkward freshman to young adults ready for the next big chapter in life.(Photo: Larry Marano/Getty Images)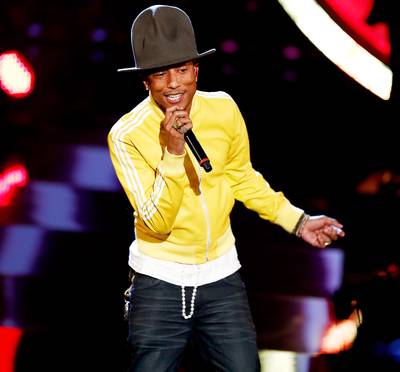 3 / 15
"Happy," Pharrell Williams - Pharrell's #1 hit is one to put into rotation during this festive time of the year, when the last exams have been taken and the prize is finally within reach. (Photo: Andreas Rentz/Getty Images)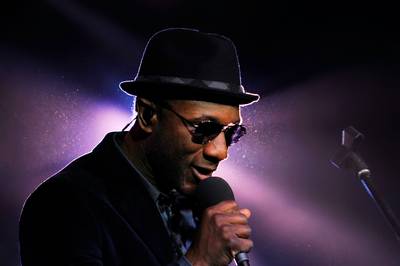 4 / 15
"The Man," Aloe Blacc - Aloe Blacc's musical pat on the back is the perfect anthem for anyone walking across the stage. "I been through the worst, but I gave my best," he sings.(Photo: Etienne Oliveau/Getty Images for IWC)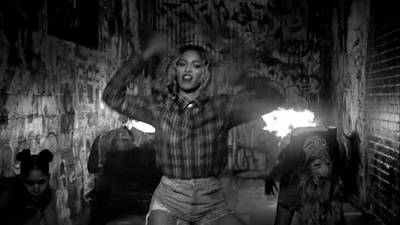 5 / 15
"Flawless," Beyoncé - How did you wake up? Queen Bey's she-ro anthem sends the message that the "real world" better be ready for the Class of '14, not vice versa.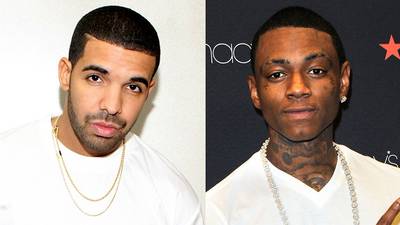 6 / 15
"We Made It," Soulja Boy Featuring Drake - Everybody goes through rough times but it's those who persevere who come out as winners. Check for this Soulja Boy and Drake track to provide the vibes when its time to move that tassel to the left.(Photos from left: Bennett Raglin/BET/Getty Images for BET, WENN)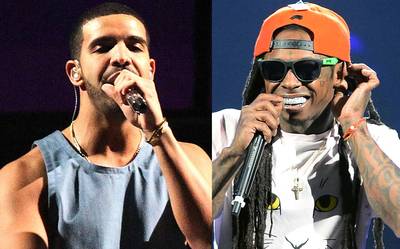 7 / 15
"Believe Me," Lil Wayne Featuring Drake  - There's no one who can do it like you do it, Class of 2014, believe Weezy and Drizzy.  (Photos from left: Paul Morigi/WireImage,Ethan Miller/Getty Images)
Photo By
Photos from left: Paul Morigi/WireImage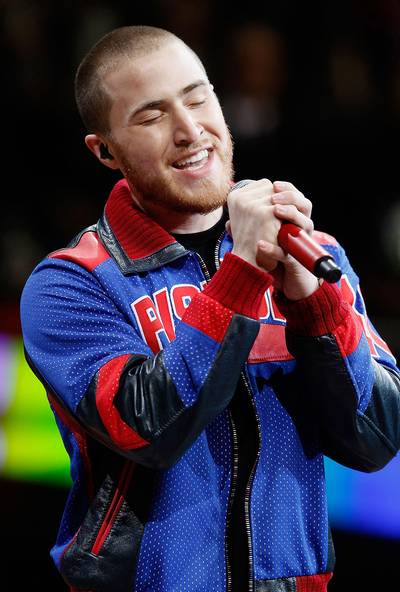 8 / 15
"Top of the World," Mike Posner Featuring Big Sean - Dreams are obtainable. Mike Posner and Big Sean lets you know you can reach all that you aspire to with this cut. Plus, after you reach them, reach for some more, there's no limits when you sit on top of the world.(Photo: Gregory Shamus/Getty Images)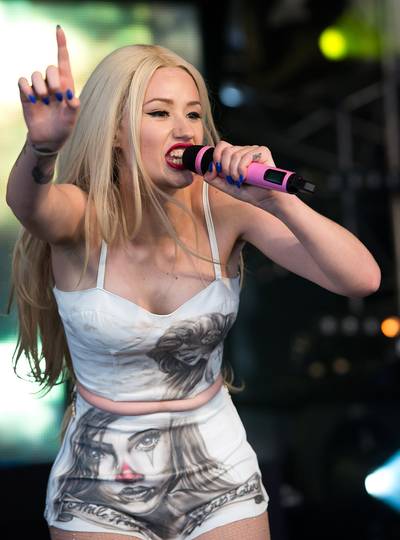 9 / 15
"Fancy," Iggy Azalea Featuring Charli XCX - Whatever your mind can imagine, that's the next step for graduates after hitting that "congratulations" stage. And to make sure you have the ends to back your fancies, remember what Iggy Azalea says: "Just can't worry 'bout no haters, gotta stay on my grind." (Photo: Ian Gavan/Getty Images)
10 / 15
"We Dem Boyz," Wiz Khalifa - Hol' up. The celebration will go from 0 to 60 in a hurry if this Wiz Khalifa single is the backdrop for saluting the hard work graduates put in over the last four years.(Photo: Frank Hoensch/Redferns via Getty Images)
11 / 15
"Walk Thru," Rich Homie Quan Featuring Problem - Rich Homie Quan and Problem have no issues letting you know they feel like "the man" when they walk through.(Photo: Rick Diamond/BET/Getty Images for BET)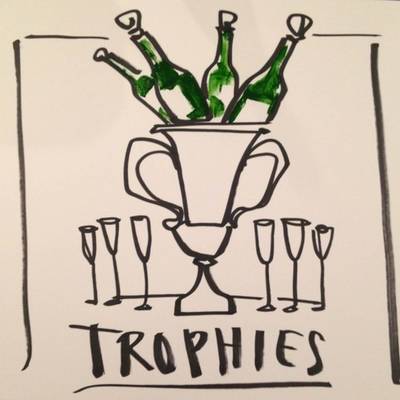 12 / 15
"Trophies," Drake - Drizzy delivers another stay on your grind blueprint with this song. "If I was doing this for you, then I have nothing left to prove," he spits. They don't have no award for that, but the diploma is a good reminder.(Photo: Young Money)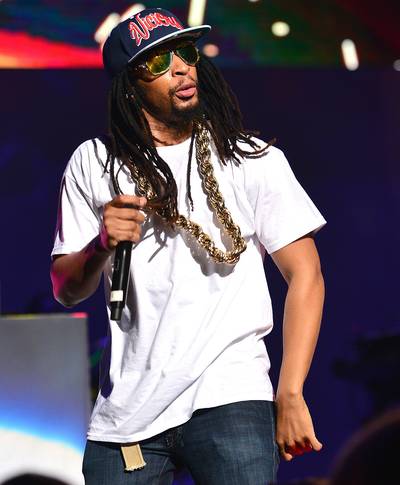 13 / 15
"Turn Down for What," DJ Snake and Lil Jon - Just one question here: turn down for what?! The class of 2014 has earned the right to celebrate and DJ Snake's and Lil Jon's banger is the proper way to kick off the celebratory parties.(Photo: Prince Williams/FilmMagic)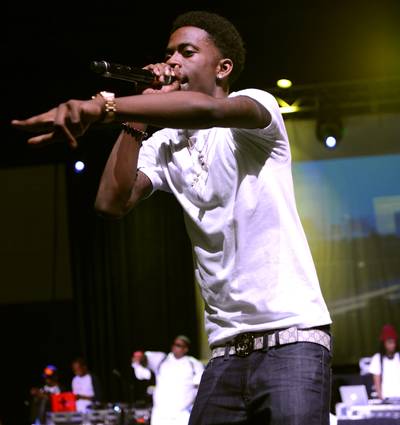 14 / 15
"Type of Way," Rich Homie Quan - Sometimes you just have to let the haters feel some type of way as you pass them by on your journey to the top. This Rich Homie Quan hit is a nice way to shake off those who didn't think you had it in you.(Photo: Paras Griffin /Landov)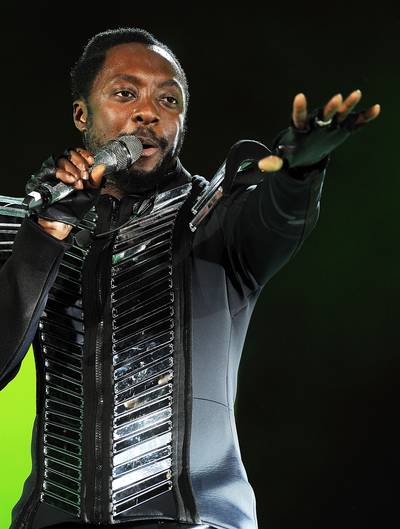 15 / 15
"Feelin' Myself," will.i.am Featuring Miley Cyrus, Wiz Khalifa and French Montana - And sometimes you just have to look in the mirror, and let the mirror tell you, "You the s--t."(Photo: Dimitrios Kambouris/Getty Images)