Johnny Depp: Through the Years
A look back at the illustrious career of the A-list actor.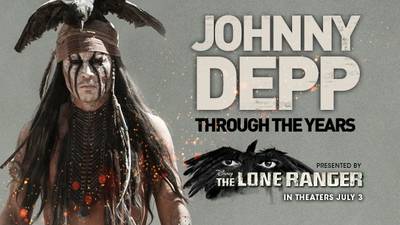 1 / 13
Johnny Depp - Johnny Depp has had an epic career in film.  He has conquered horror, drama and action.  Next week, Mr. Depp returns to the big screen in the Lone Ranger on July 3.  Check out his amazing journey through his iconic movies, which spans nearly 30 years.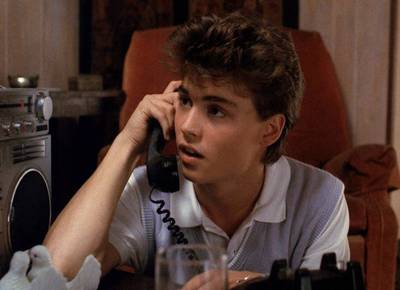 2 / 13
A Nightmare on Elm Street (1984) - A 21-year-old Depp landed his first film role in Wes Craven's cult slasher film. As Glen, a teenager whose dreams are haunted by Freddy Krueger, Depp got Hollywood's attention for his bad boy demeanor and brooding good looks. (Photo: New Line Cinema)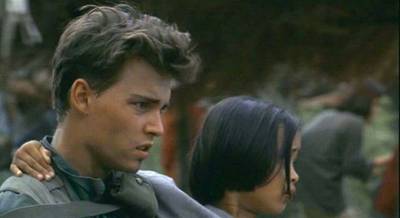 3 / 13
Platoon (1986) - Depp broke out of the 1980s Brat Pack with a small-but-pivotal role as a young soldier in Oliver Stone's Vietnam war classic. He shared the screen with another up-and-comer, Forest Whitaker.(Photo: Hemdale Film)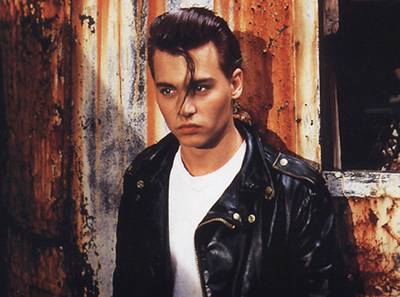 4 / 13
Cry-Baby (1990) - Depp drew strong comparisons to James Dean in this teen musical, in which he plays a 50s-era rebel who falls in love with a good girl. It was the first film in which the young star recieved top billing. (Photo: Universal Pictures)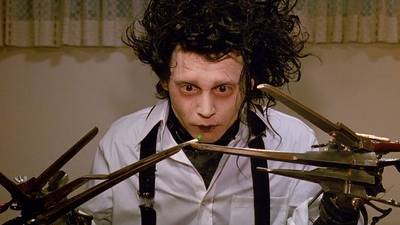 5 / 13
Edward Scissorhands (1990) - A true breakthrough for Depp, this film earned the actor near-universal raves from critics and audiences, and marked his first of many collaborations with director Tim Burton. Though its hard to picture anyone else play the role of the freak with the heart of gold, Burton once revealed that Michael Jackson had lobbied hard for the part. (Photo: Twentieth Century Fox Film Corporation)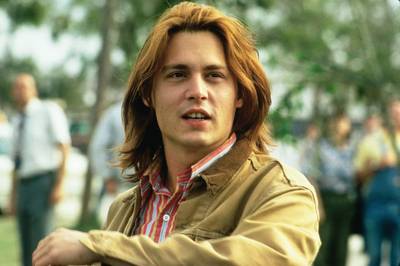 6 / 13
What's Eating Gilbert Grape (1993) - While his co-star Leonardo DiCaprio recieved most of the attention from critics for his performance in the film, it marked a turning point for Depp as a romantic leading man and dramatic actor. The actor's portrayal of a struggling family man and caretaker was his most mature performance to date.(Photo: Paramount Pictures)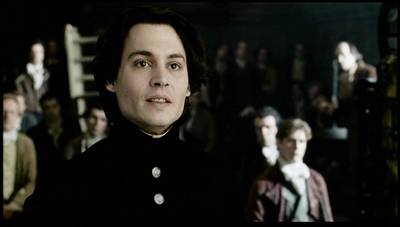 7 / 13
Sleepy Hollow (1999) - By now an A-list actor, Depp continued a successful run with Tim Burton by playing Ichabod Crane in this adaptation of a Washington Irving short story. Depp earned critical raves for his "nearly flawless" performance as a police constable investigating murders in a small New England town.(Photo: Paramount Pictures)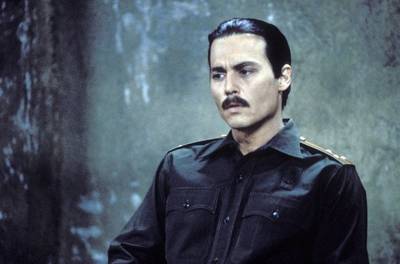 8 / 13
Before Night Falls (2000) - Depp graces the screen for just minutes in director Julian Schnabel's film about gay Cuban poet Reinaldo Arenas, but a few moments is enough to demonstrate the actor's incredible range. Depp plays a dual role, as a sadistic prison warden and as a transvestite, and excels in both extremes.(Photo: New Line Cinema)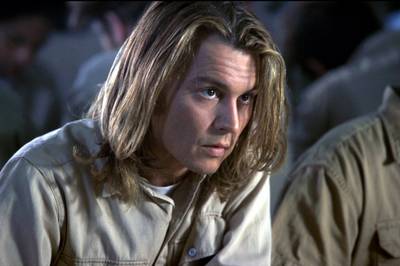 9 / 13
Blow (2001) - Only Depp could bring both gravitas and heart to the role of cocaine cowboy George Jung in this biopic. Despite Jung's many bad deeds, Depp commanded audience sympathy with his layered performance. (Photo: New Line Cinema)
10 / 13
From Hell (2001) - This grisly thriller about a group of prostitutes terrorized by serial killer Jack the Ripper starred Depp as a sympathetic police officer investigating the crimes. The actor donned a convincing British accent for the role.  The film was directed by Albert Hughes and Allen Hughes, who are best known for Menace II Society. (Photo: Twentieth Century Fox Film Corporation)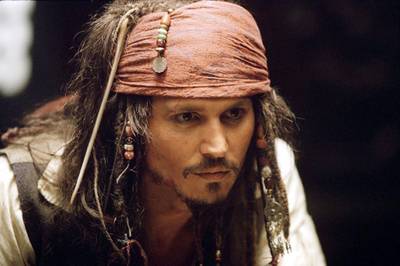 11 / 13
Pirates of the Carribean: The Curse of the Black Pearl (2003) - Many were skeptical that an amusement park ride could make for a compelling film, but Depp proved the public wrong with his dazzling performance as the absent-minded Captain Jack Sparrow. Depp earned his first Oscar nomination for the role. (Photo: Walt Disney Pictures)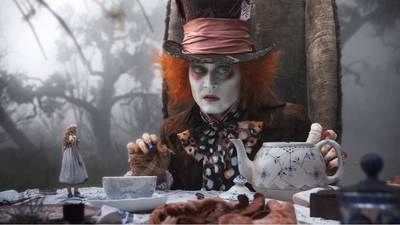 12 / 13
Alice in Wonderland (2010) - By now an aficionado in sophisticated fantasy, Depp brought his signature wit and charisma to the character of Mad Hatter in this retelling of the classic children's story. (Photo: Walt Disney Pictures)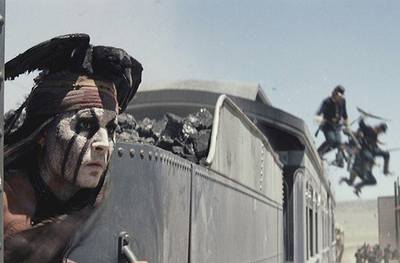 13 / 13
The Lone Ranger (2013) - Depp is back in face makeup and likely channeling his native American roots for his role as Tonto in Disney's retelling of this classic tale. The actor reteams with his Pirates director Gore Verbinski for the film. The Lone Ranger hits theaters on July 3.(Photo: Disney Enterprises/Jerry Bruckheimer Inc.)
Photo By
Photo: Disney Enterprises/Jerry Bruckheimer Inc.