The Niecy Diet: Easy Recipes to Jumpstart a Healthy Lifestyle
Fit Men Cook delivers healthy and tasty recipes.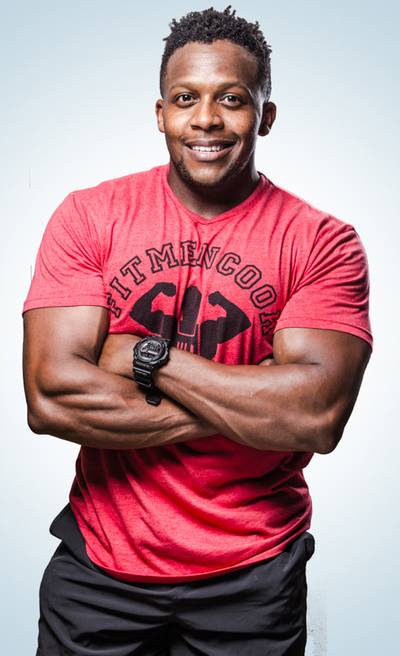 1 / 10
Fit Men (and Women) Cook - As we saw with Mary Jane and Niecy on episode 203, maintaining weight loss and a healthy lifestyle doesn't have to be hard if you find ways to make healthy food exciting. That's why we caught up with Kevin Curry of Fit Men Cook to help you get started.  "I was tired of weight cycling, going between periods of being lean and in-shape, to being out of shape and overweight. It was a constant struggle. I spent over 3+ hours exercising daily in the gym with no real results," says Curry. "I learned I could not out-train a poor diet. When I took control of my diet, I started seeing results much faster and my physique began to change the way I had wanted it to."Curry, who had no previous experience with cooking, began experimenting with flavor combinations and shared his meals online in Spanish and English with quick, simple steps. That ...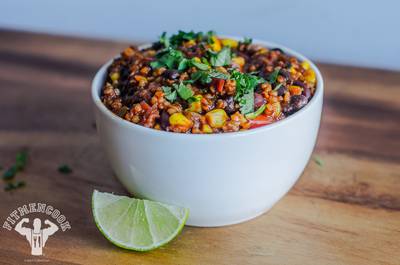 2 / 10
Vegan for All  - Vegan chili that everyone will love. Follow this link for the recipe.  (Photo: Kevin Curry)
Photo By
Photo: Kevin Curry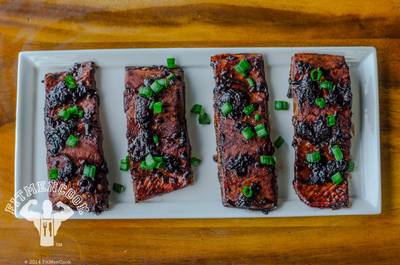 3 / 10
Salmon With a Twist  - Jazz up your salmon, BBQ style.  (Photo: Kevin Curry)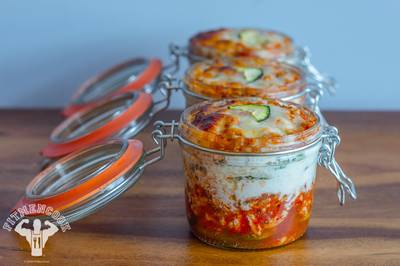 4 / 10
Lasagna a With a Twist  - Zucchini lasagna. Placing the lasagna in mason jars means automatic portion control, perfect for meal prep and packing food ahead of time. Just grab and go!    (Photo: Kevin Curry)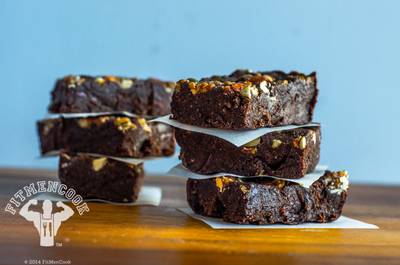 5 / 10
Energy Boosting Fudge Bars  - Make these better-for-you energy bars at home, and with chocolate. Yum!  (Photo: Kevin Curry)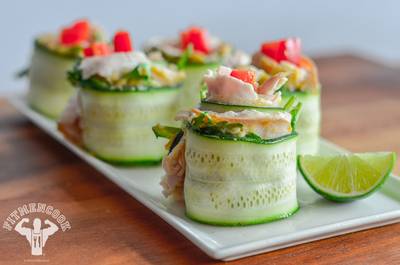 6 / 10
Zucchini Cucumber Rolls  - Try these zucchini cucumber rolls for a new take on the sandwich.  (Photo: Kevin Curry)
Photo By
Photo: Kevin Curry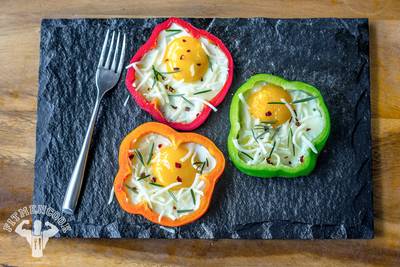 7 / 10
Eggs in a Bell Pepper  - Consider these bell pepper eggs a remix of the classic eggs in a basket.  (Photo: Kevin Curry)
Photo By
Photo: Kevin Curry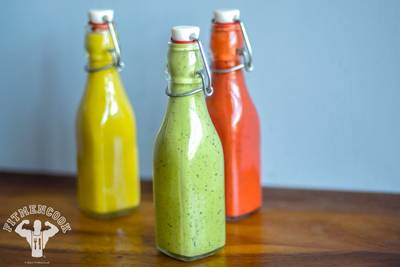 8 / 10
Homemade Salad Dressing  - Do your body a favor and start making your salad dressing at home.  (Photo: Kevin Curry)
Photo By
Photo: Kevin Curry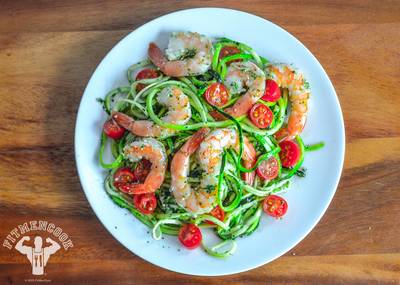 9 / 10
Homemade Pesto  - Speaking of making sauces at home, you might want to make your pesto at home, too. Kevin got us covered!  (Photo: Kevin Curry)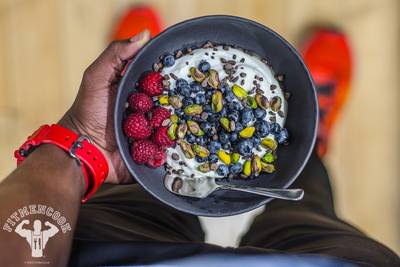 10 / 10
A Lighter Breakfast Bowl  - Create a hardy breakfast bowl with better ingredients. (Photo: Kevin Curry)
Photo By
Photo: Kevin Curry