A History of Shady Moves By the New England Patriots
Way before Deflategate, there was Spygate.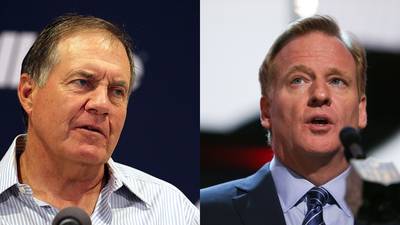 1 / 8
Way Before Deflategate, There Was Spygate - Just because the Deflategate court case is over and Tom Brady's four-game suspension was overturned doesn' mean that the days of scandals involving the New England Patriots are over. If anything, they're resurfacing. An ESPN report published Tuesday claims that the Patriots recorded opposing coaches' signals for at least 40 games from 2000-07. That's before their notorious Spygate scandal, in which they were found guilty of video-taping New York Jets coaches' signals. The same report claims that NFL commissioner Roger Goodell had league execs destroy up to eight tapes of more damaging evidence against the Pats to protect the team and NFL. In addition, low-level Patriots employees were found to have snuck into visiting locker rooms and steal play sheets during the team's early Super Bowl runs. This is all in addition to Deflategate. Shame...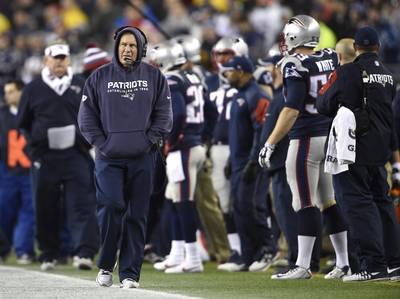 2 / 8
Deflating Footballs - Shortly after the New England Patriots smacked the Indianapolis Colts, 45-7, in the AFC title game in January, a report surfaced about the Patriots allegedly deflating footballs to gain an advantage in the game. The NFL originally fined the Patriots $1 million and docked their 2016 first-round draft pick and 2017 fourth-round selection in addition to suspending Tom Brady for four games. But the star quarterback eventually beat the NFL and had his four-game ban wiped away. (Photo: EPA/CJ GUNTHER /LANDOV)
3 / 8
Ineligible Receivers Allegation - When the New England Patriots used an unorthodox scheme with only four offensive lineman two weeks back—opting to make a lineman an eligible receiver—Baltimore Ravens coach John Harbaugh cried foul. The Ravens coach complained that his team wasn't given enough time to identify the new eligible wideout. "It's not something that anybody has ever done before," Harbaugh told NFL.com. "They're an illegal type of a thing and I'm sure that (the league will) make some adjustments and things like that." Pats quarterback Tom Brady said the Ravens should "study the rule book." The NFL didn't reprimand nor fine New England for their usage of eligible receivers of O-linemen. (Photo: Elsa/Getty Images)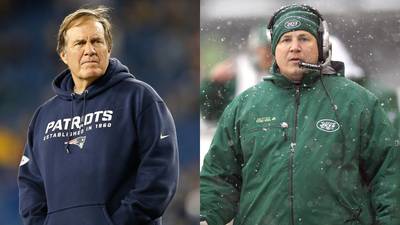 4 / 8
Spygate Scandal Against Jets - Nationally dubbed "Spygate" by the media, the NFL fined Bill Belichick $500,000, the league's largest-ever fine on a coach, and the New England Patriots an additional $250,000 for videotaping rival New York Jets defensive signals during a September 2007 game. The cheating attempt also cost the Patriots their first-round draft pick in 2008. But on Tuesday, September 8, came the new findings that the Patriots actually engaged in Spygate video-taping from 2000-07. Wonder if they'll be punished further?(Photos from left: Jim Rogash/Getty Images, Otto Greule Jr/Getty Images)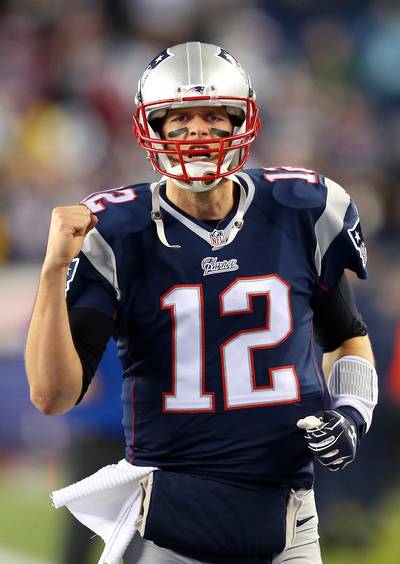 5 / 8
Injury Report Questions - Since Bill Belichick's reign at the helm of the New England Patriots began in 2000, the team has had some strange listings on their injury reports. None stranger, though, than listing star quarterback Tom Brady as probable with a foot injury for three straight years from 2005-08. The man played 152 games during that stretch, yet the Pats never took him off their injury report.  (Photo: Jim Rogash/Getty Images)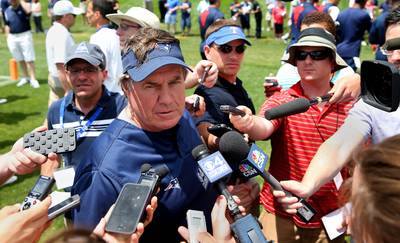 6 / 8
Belichick's Brevity With The Press - Bill Belichick's brevity with the press is notorious around the NFL. The veteran coach routinely seems irked answering reporters' questions during a press conference and generally keeps his word count in his responses limited. Upon closer inspection, though, don't sleep on Belichick not wanting to give up info that could spell the slightest advantage to the New England Patriots' opponents. The man is shrewd. (Photo: Jonathan Wiggs/The Boston Globe via Getty Images)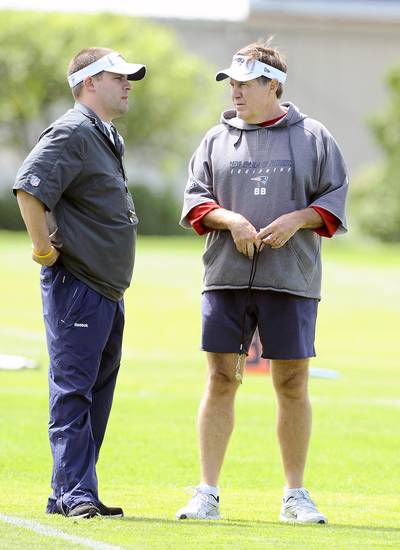 7 / 8
Hiring Josh McDaniels After Scandal - New England Patriots offensive coordinator Josh McDaniels has an interesting history with the organization. McDaniels got his start as a personnel assistant with the Pats in 2001, he flew the coop in 2009, to accept the Denver Broncos's head coaching gig, amidst rumors of a falling out with Bill Belichick. Oddly enough, shortly after McDaniels was involved in a videotaping scandal of his own in 2010, Belichick weclomed the younger coach back with open arms in 2011 as their offensive assistant. McDaniels was fined $50,000 for the incident and the Broncos then-director of video operations was fired. (Photo: CSM /Landov)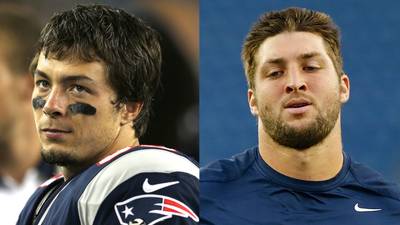 8 / 8
Signing Players From Rival Teams to Gain Intel - When the New York Jets released running back Danny Woodhead in September 2010, the New England Patriots snatched him right up four days later. Less than two months after Gang Green released quarterback Tim Tebow in April 2013, the Pats signed him too. Why you ask? More than actually getting serviceable players, Bill Belichick and the Pats gained invaluable intel and strategy about their AFC East rivals...from Woodhead at least. As smart as Belichick is, we wouldn't be surprised if even he couldn't pry something out of Tebow and his shortlived NFL career. No harm, no foul, but high on the shady meter. Smart too.(Photos from left: Jim Rogash/Getty Images, Jared Wickerham/Getty Images)