Trayvon Martin 10 Years Later: How Artworks Keep His Memory Alive
It has been a decade since the death of the 17-year-old sparked tremendous social change, but artistic images symbolize him and so much more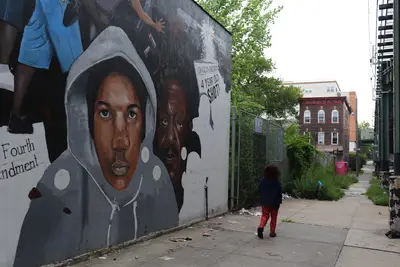 1 / 10
Detail from a street mural connects racial injustice and the death of Trayvon Martin with narcotics enforcement in poorer parts of the city, in the East New York neighborhood of Brooklyn, N.Y.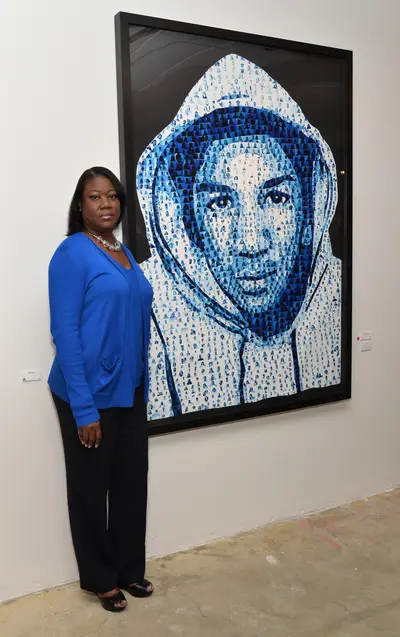 2 / 10
Activist Sybrina Fulton poses next to a collage of her son Trayvon Martin at the Manifest:Justice pop-up art space on May 6, 2015 in Los Angeles, California.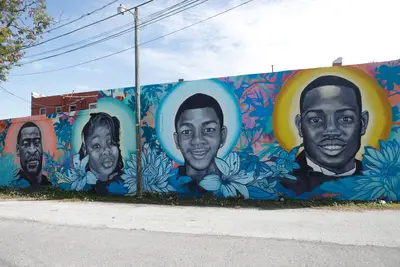 3 / 10
A mural dedicated to (from left) George Floyd, Breonna Taylor, Trayvon Martin and Ahmaud Arbery is located on the rear of the Power Circle Barbershop in Tampa, Fla.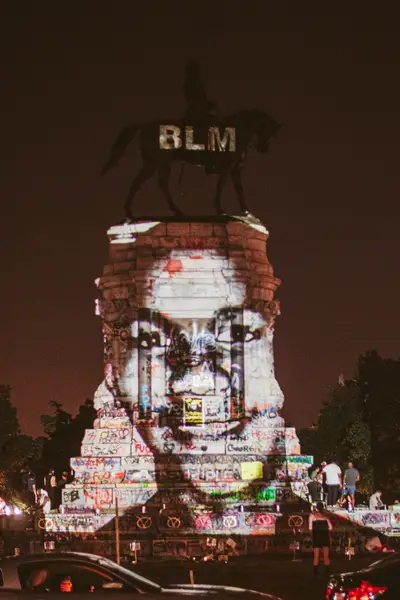 4 / 10
Image of Trayvon Martin projected over the statue of Confederate General Robert Lee in Richmond, Va.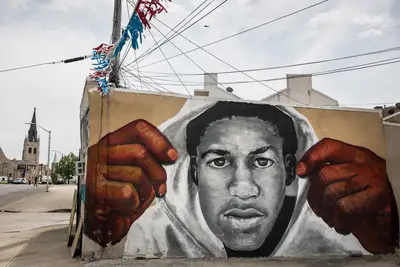 5 / 10
A mural of Trayvon Martin is seen on the side of a building in the Sandtown neighborhood of Baltimore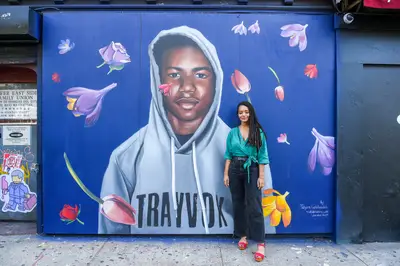 6 / 10
Mural Artist Tatyana Fazlalizadeh attends the Trayvon Martin Mural Unveiling in, 2018 in New York.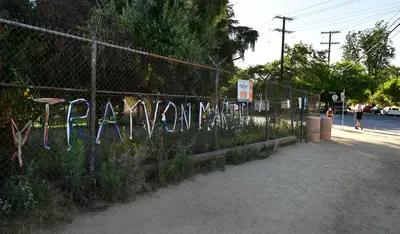 7 / 10
Trayvon Martin's name is seen on a chain-link fence at Silver Lake Reservoir in Los Angeles where an art installation protesting police brutality spells out, in colorful woven fabric, the names of unarmed African Americans who have been killed by police.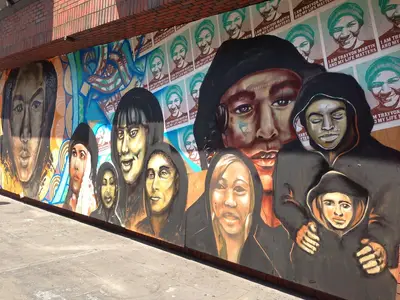 8 / 10
Trayvon Martin mural by Robert Trujillo over broken @YouthRadio windows.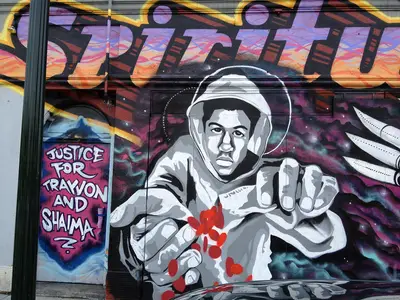 9 / 10
A mural in Oakland, Calif., honoring Trayvon Martin.
10 / 10
Artwork depicting Emmitt Till and Trayvon Martin created for a protest in Oakland, Calif., in 2013.