Full Episodes
All Videos
Exclusive
Cast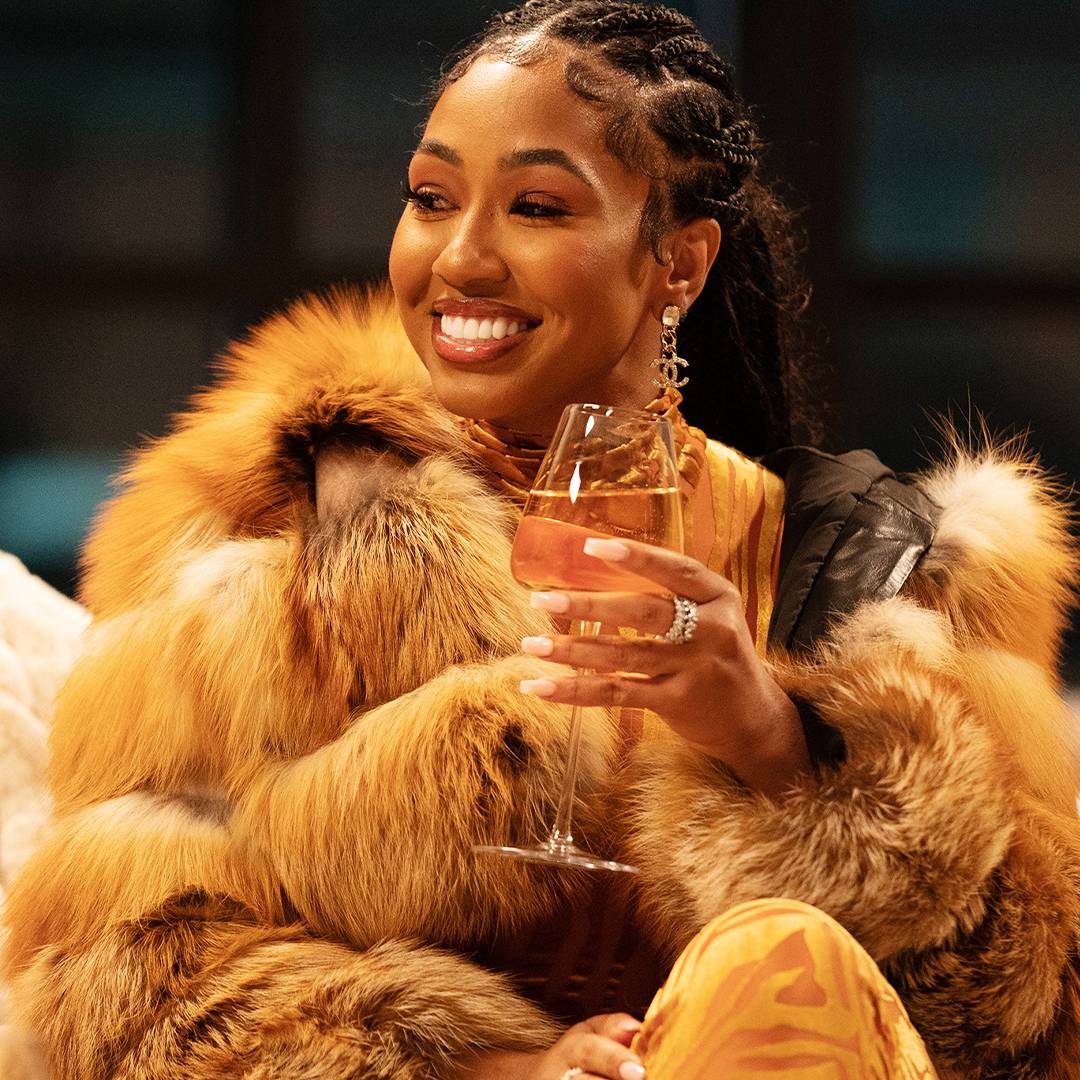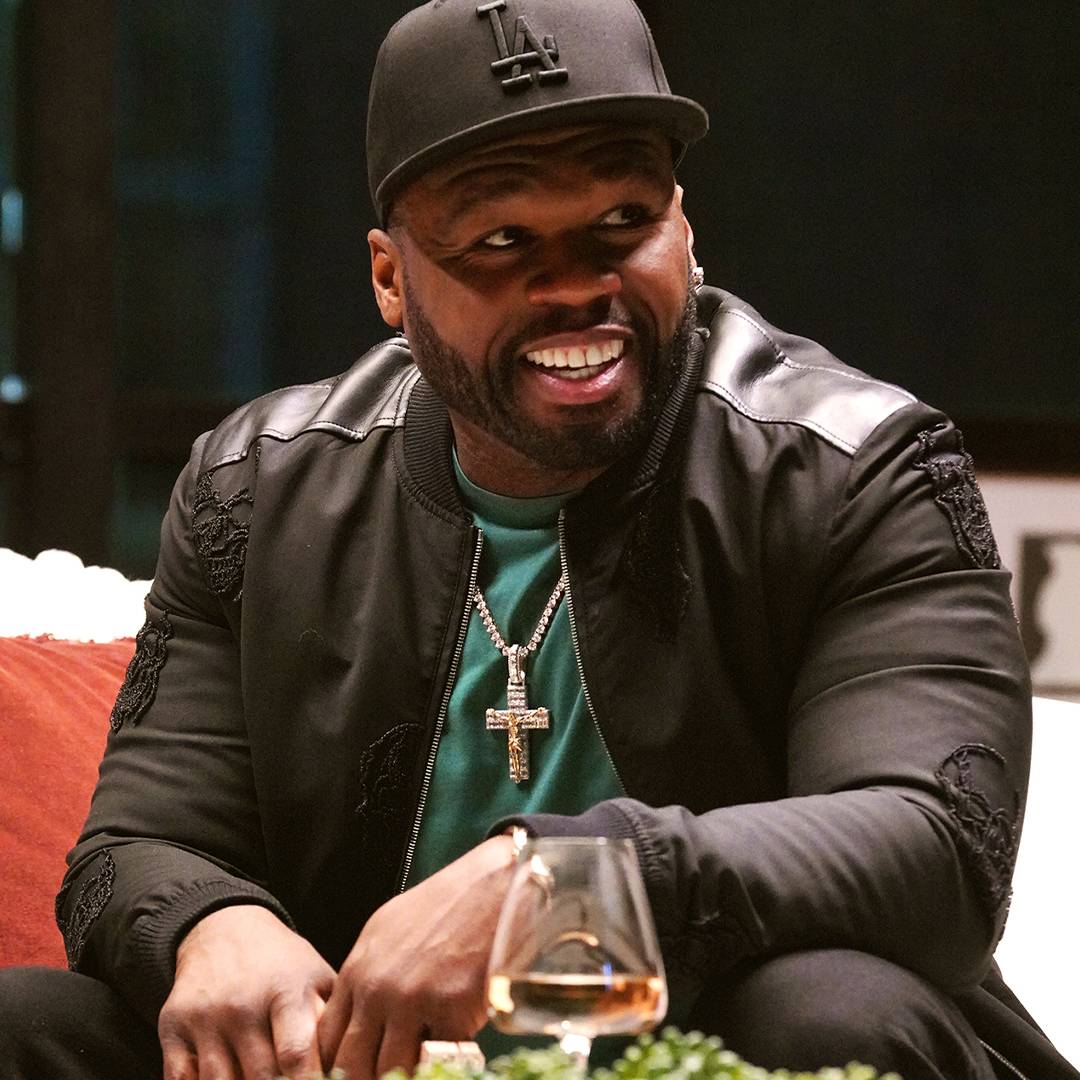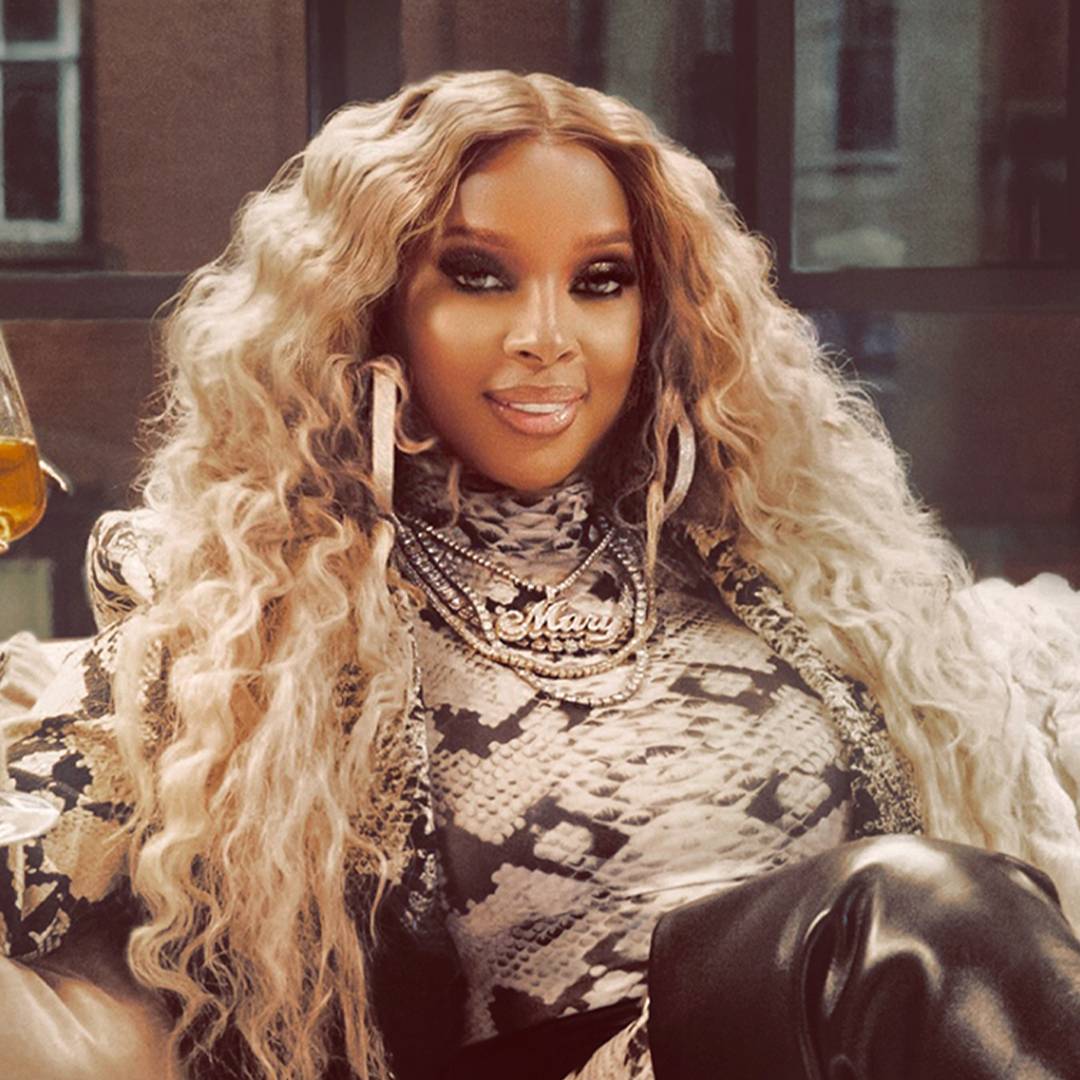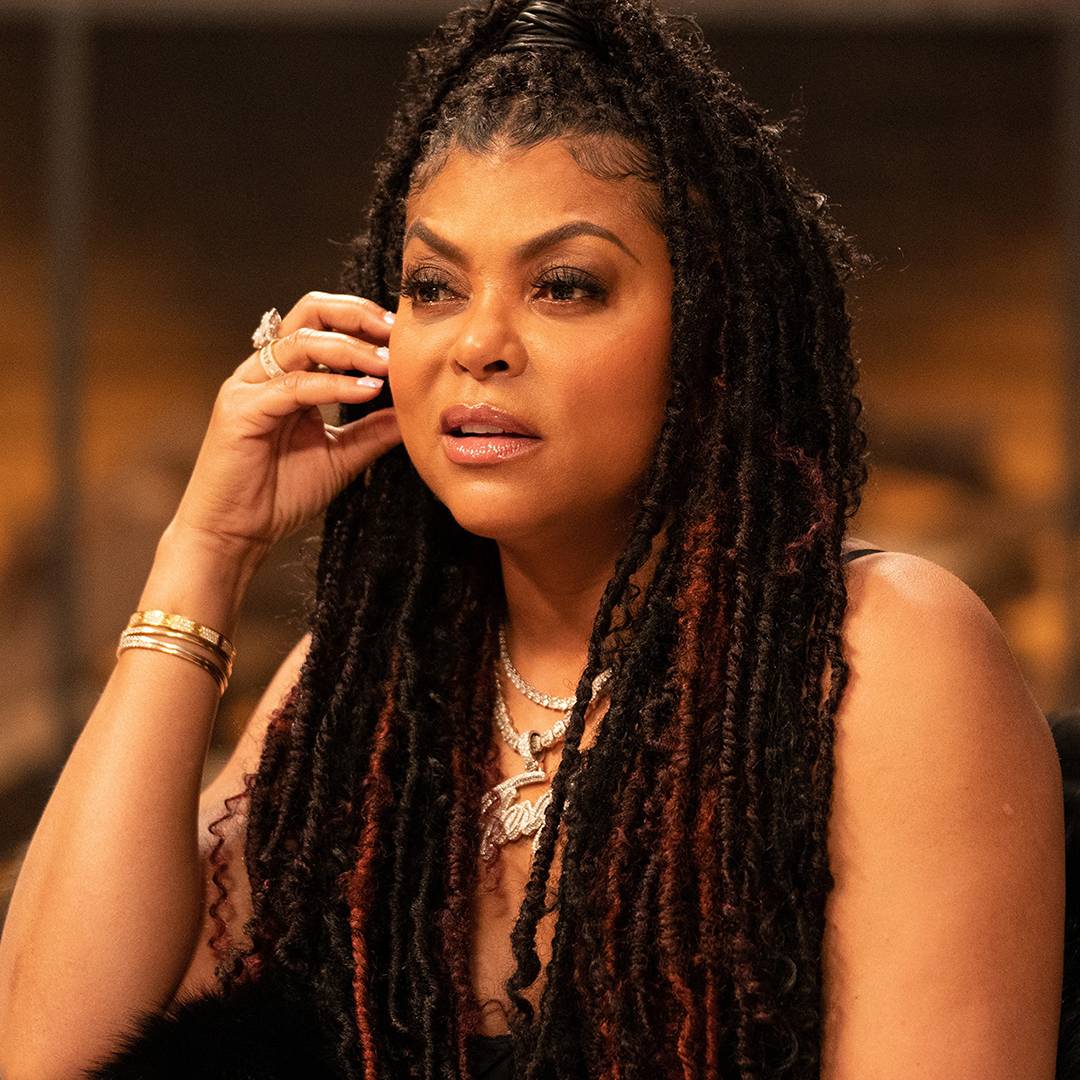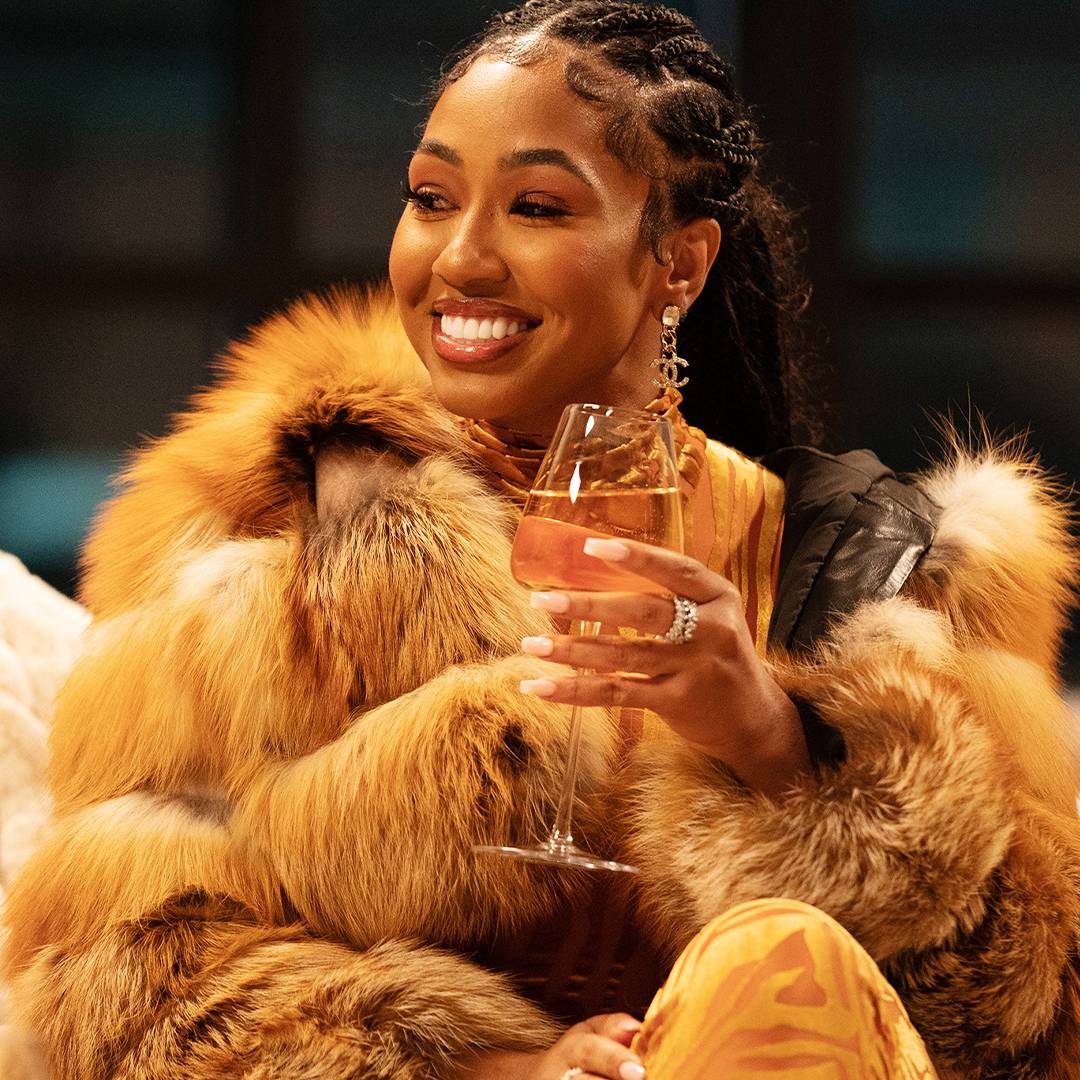 Caresha "Yung Miami" Brownlee
Guest
Miami-born Caresha "Yung Miami" Brownlee is a rapper, entrepreneur, model and social media sensation best known as half of the acclaimed hip-hop duo City Girls. The group's popularity skyrocketed in 2018, and they've since released a debut mixtape, two studio albums and countless beloved singles. The City Girls have been nominated for Billboard Music Awards for top rap female artist and numerous BET Awards, including best new artist, best group, best hip-hop video, single of the year and best duo/group. They were honored with the "Issa Wave" award at the 2019 BET Social Awards. In addition to her career in music, Brownlee's talk show "Caresha Please" has been a smash hit on YouTube and Apple Podcasts, where it debuted at No. 1 and amassed over 1 billion impressions with the inaugural episode. Yung Miami and City Girls group member JT were recruited by Issa Rae to be co-executive producers on the HBO show "Rap Sh!t." In 2023, Caresha debuted her acting skills playing Tiffany in the hit Netflix movie "You People." Beyond the entertainment industry, Brownlee is an established entrepreneur with her own fashion line, merchandise and site careshaplease.com.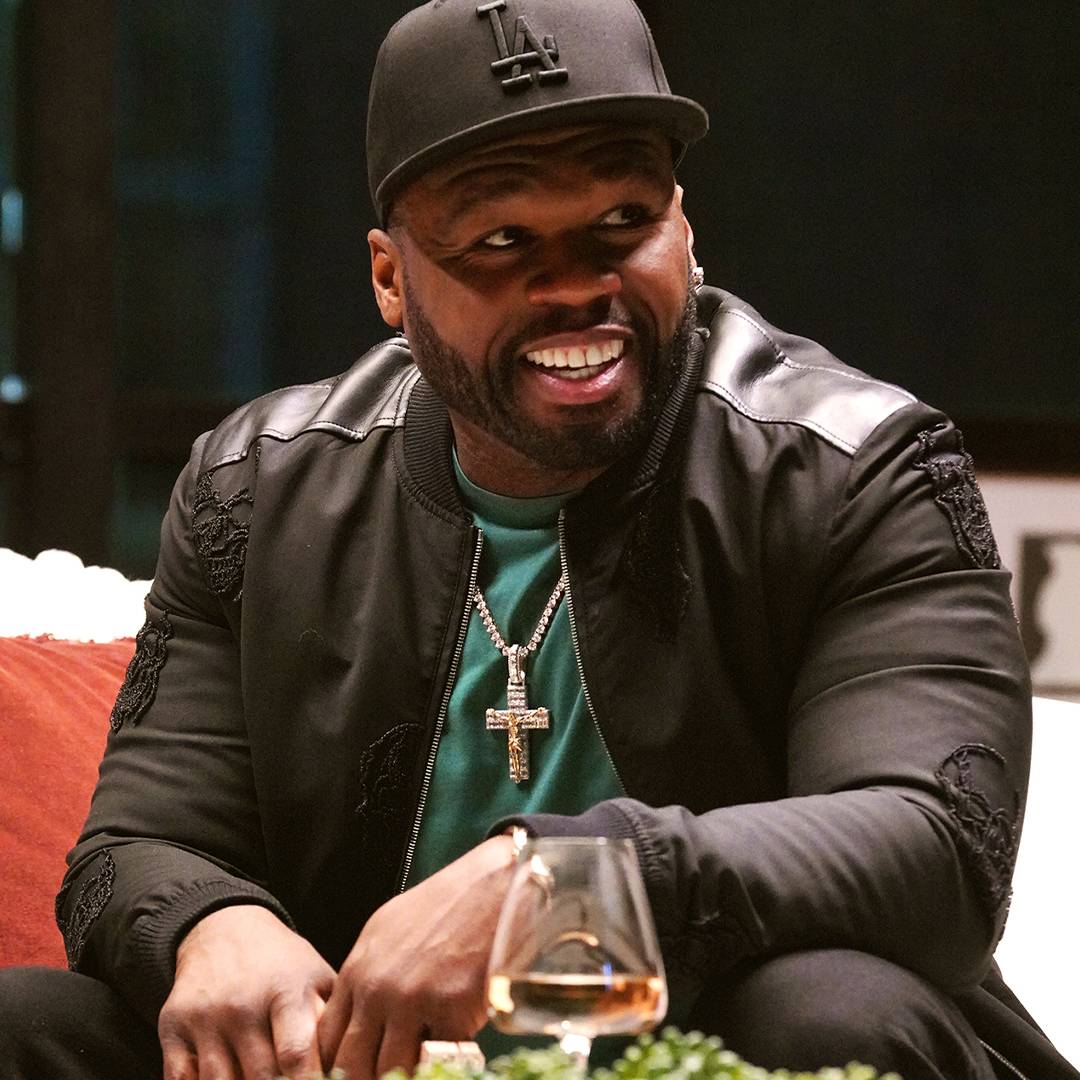 Curtis "50 Cent" Jackson
Guest
Curtis "50 Cent" Jackson has carved out a thriving television and film career as both a best-in-class producer and star. In 2005, he founded G-Unit Film & Television, Inc., which has produced a wide variety of content across numerous platforms and sold a myriad of shows to various networks. Among these is the critically acclaimed No. 1 show on Starz, "Power," in which he not only costarred but also served as executive producer and director. He has successfully focused on the expansion of the "Power" universe with spin-offs "Power Book II: Ghost," "Power Book III: Raising Kanan" and "Power Book IV: Force." G-Unit Film & Television also produced the ABC hit "For Life" and will commence production on Season 3 of the hit series "Black Mafia Family" for Starz and recent release of the "Black Mafia Family" docuseries. G-Unit is also in development on the scripted series "Fightland" and "Queen Nzinga" at Starz. G-Unit Film & Television released "Hip Hop Homicides" in 2022 on WE tv. Jackson is also expanding into the podcast space through his new G-Unit Audio banner with the debut of "Surviving El Chapo: The Twins Who Brought Down a Drug Lord" in partnership with iHeart Media and Lionsgate Sound. The company is also building its feature slate, starting with a three-picture horror deal in collaboration with horror phenom Eli Roth and 3BlackDot.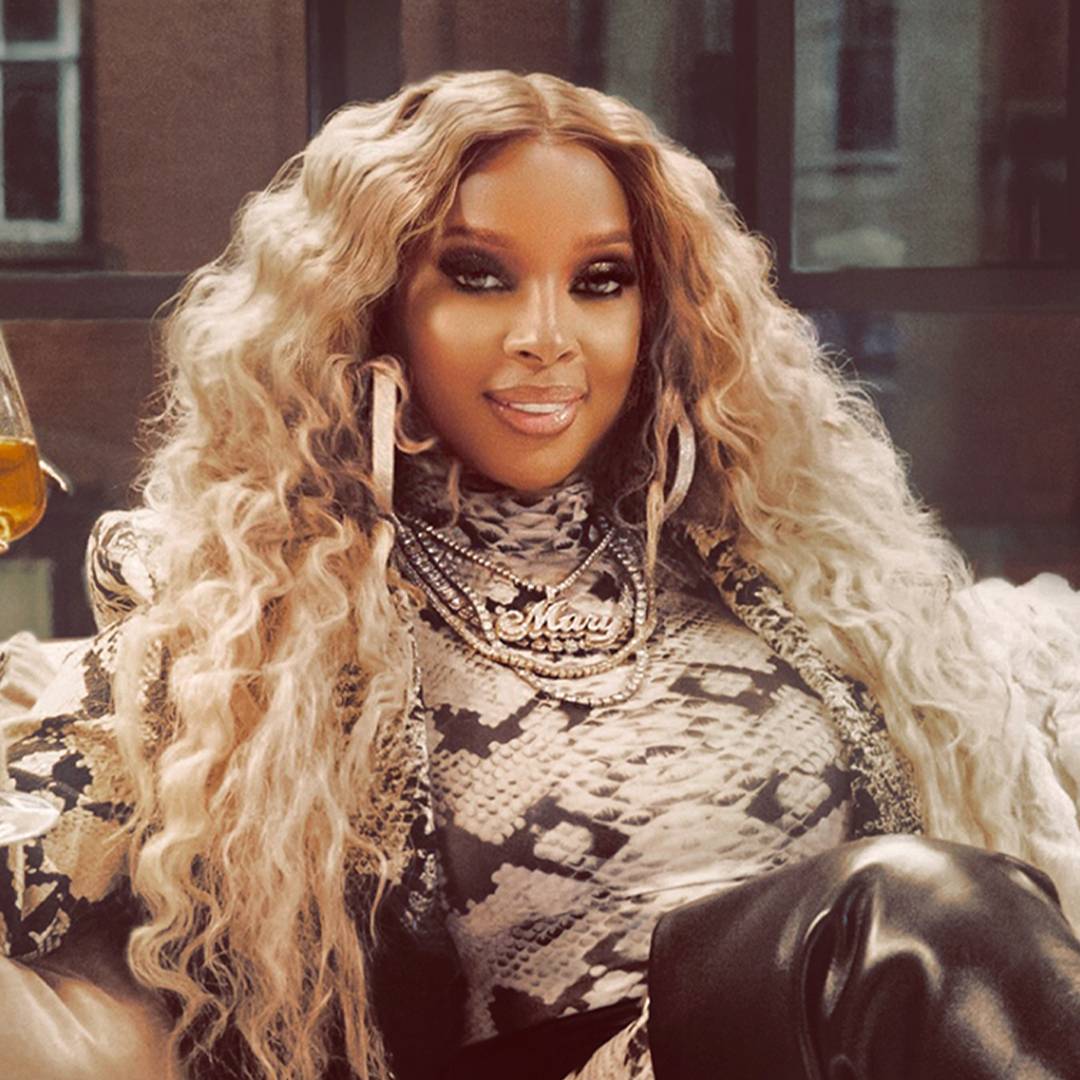 Mary J. Blige
Host
Iconic Grammy- and Emmy Award-winning and Oscar-nominated artist, actress, producer and entrepreneur Mary J. Blige is a figure of inspiration, transformation and empowerment making her one of the defining voices of the contemporary music era. With a track record of eight multiplatinum albums, nine Grammy Awards (plus a staggering 37 nominations), an Emmy award, two Academy Award nominations, two Golden Globe nominations and a SAG nomination, among many other accolades, Blige has cemented herself as a global superstar. And in the ensuing years, the singer-songwriter has attracted an intensely loyal fan base -- responsible for propelling worldwide sales of more than 50 million albums. Influenced at an early age by the music of Aretha Franklin, Chaka Khan and Gladys Knight, Blige brought her own gritty, urban-rooted style -- fusing hip hop, soul and honest, frank lyrics—to the forefront on her 1992 debut album "What's the 411?" The multiplatinum set, executive produced by Sean "Diddy" Combs, quickly spun off several hits, including two No. 1 R&B songs: "You Remind Me" and "Real Love." Blige helped redefine R&B and began forging a unique niche for herself on the more personal second album, 1994's "My Life." She is loved for her passionate, chart-topping hits like "Be Without You," "No More Drama" and "Family Affair" all of which have made her a force in music. Each subsequent album reads like a chapter from an autobiography: "Share My World" (1997), "Mary" (1999), "No More Drama" (2001), "Love & Life" (2003), the multiple Grammy-winning and hit-spewing "The Breakthrough" (2005), "Growing Pains" (2007), "Stronger with Each Tear" (2009), "My Life II... The Journey Continues" (2011), "A Mary Christmas" (2013), "The London Sessions" (2014), "Strength of a Woman" (2017) and "Good Morning Gorgeous" (2022). Along the way, she's lined up a string of hit singles, including "Not Gon' Cry," "Love Is All We Need," "Seven Days," "All That I Can Say," "Family Affair," "Just Fine" and "U + Me (Love Lesson)." In the summer of 2019, Blige was honored with the BET Lifetime Achievement Award and completed a U.S. summer tour with New York rapper Nas. In 2020, Blige wrote and performed a new song for the celebrated documentary "Belly of the Beast" entitled "See What You've Done." Filmed over seven years, the documentary uncovers illegal sterilizations in women's prisons in the Department of Corrections in California. Blige also starred as Dinah Washington in the Aretha Franklin biopic, "Respect," alongside Jennifer Hudson, which was released in August 2021. In February 2022, Blige released her 15th studio album, "Good Morning Gorgeous," which earned her six Grammy nominations in 2023, including album and record of the year. The album release led to a historic performance at the Pepsi Super Bowl LVI Halftime Show at SoFi Stadium in Inglewood, CA, alongside Dr. Dre, Eminem, Snoop Dogg and Kendrick Lamar. Her performance earned her a 2022 Emmy Award for outstanding variety special live). Following the success of this performance, Blige and Pepsi announced the inaugural "Strength of a Woman Festival and Summit" in partnership with Live Nation Urban. The festival quickly sold out and took place in Atlanta over Mother's Day weekend in May 2022 and featured three days devoted to music, comedy and community building. In addition to Blige, performers included Chaka Khan, Xscape, Ella Mai, City Girls, Kiana Ledé and more. Blige wrapped up her "Good Morning Gorgeous" U.S. tour with special guests Ella Mai and Queen Naija in October 2022. On the acting side, Blige starred as Florence Jackson in the 2017 Netflix breakout film "Mudbound," for which she received critical acclaim and earned two Academy Award nominations for best supporting actress and best original song. She starred on the Netflix series "The Umbrella Academy," which premiered in February 2019. In April 2020, Blige voiced Queen Essence in Dreamworks's "Trolls 2: World Tour" movie and starred in Paramount's "Body Cam" -- alongside Nat Wolff -- released digitally in May 2020. Blige dropped a new single entitled "Can't Be Life," an original song for "Body Cam" featured over the film's end credits. Blige stars on Starz's "Power Book II: Ghost," a spin-off series inspired by the original show "Power," that premiered on the network in September 2020. Season 3 of "Power Book II: Ghost" premiered in March 2023. She also voiced the character Rosy on the 2022 limited live-action series "Lost Ollie" for Netflix. Blige launched her production company, Blue Butterfly, and signed a first-look TV deal with Lionsgate. Blige also executive produced Lifetime's "The Clark Sisters: First Ladies of Gospel." The biopic marked the highest-rated original movie for Lifetime since 2016. In 2021, Blige worked with Oscar-winning filmmaker Vanessa Roth and Amazon on the documentary "Mary J Blige's My Life," celebrating the 25th anniversary of her famed album "My Life." Blige is not only the subject of the documentary, where she reflects on her nearly 30-year career within the music industry, but she also served as an executive producer through her own production company Blue Butterfly. She also wrote an original song for the documentary, "Hourglass." The documentary was released on Amazon Prime Video on June 25, 2021. Blige has also entered the fashion and beauty realm with her jewelry line Sister Love with longtime friend Simone I. Smith and her Love Me lipstick line with MAC Cosmetics. Blige also launched her own wine collection, Sun Goddess wines, in collaboration with the internationally prestigious Fantinel Winery. The collection includes three wines that are now available nationwide: an Italian Pinot Grigio Ramato, Sauvignon Blanc and Prosecco.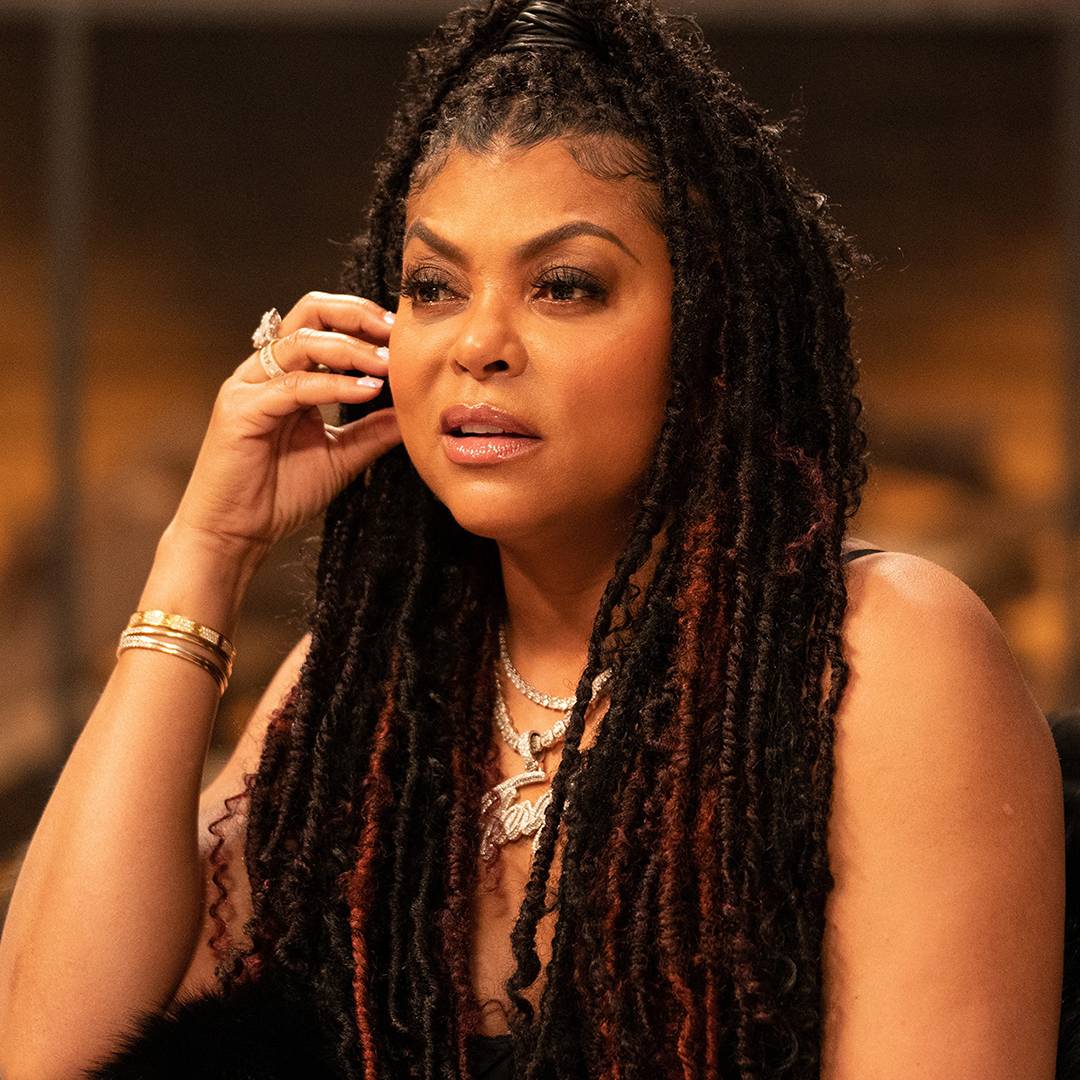 Taraji P. Henson
Guest
Academy Award-nominated and Golden Globe-winning actor, writer, director and producer Taraji P. Henson quickly rose to fame after her breakout performance in the critically acclaimed film "Hustle & Flow," which earned her and the cast a Screen Actors Guild nomination as well as the BET Award for best actress. In 2020, Henson wrapped her iconic run as Cookie Lyon on Fox's hit musical drama "Empire," earning three Emmy nominations, a Golden Globe Award, a Critics Choice Award, and three BET Awards. Henson starred as Miss Hannigan on NBC's "Annie Live!" in December 2021, for which she won an NAACP Image Award for outstanding actress in a television movie, limited series or dramatic special. She lent her voice to "Minions: The Rise of Gru," which premiered in July 2022 and is in production on Blitz Bazawul's "The Color Purple," where she will star as Shug Avery. In October 2016, Henson released her New York Times best-selling novel "Around the Way Girl," a memoir about her family and friends, her determination to make it to Hollywood and the importance of living your own truth. In "Around the Way Girl," she reminisces on the world-class theater arts education she received at Howard University and how she chipped away at Hollywood's resistance to give women, especially women of color, rich and significant roles. With her iconic humor and honesty, Henson shares the struggles and disappointments of an actor's journey and shows audiences that she is ever authentic. In 2016, Henson portrayed NASA mathematician Katherine G. Johnson in the Academy Award-nominated film "Hidden Figures." Henson and the cast received a Screen Actors Guild Award for outstanding performance by a cast in a motion picture. Other credits include "Tyler Perry's Acrimony," "Proud Mary," "Think Like a Man" with Kevin Hart, "Think Like a Man Too," "Talk to Me" opposite Don Cheadle, Smokin' Aces with Ben Affleck and Alicia Keys, "Tyler Perry's The Family That Preys," "Hurricane Season" opposite Forest Whitaker, "No Good Deed" opposite Idris Elba which opened No. 1 at the box office, "Larry Crowne" with Tom Hanks and Julia Roberts, "Taken from Me" and "The Curious Case of Benjamin Button" with Brad Pitt, for which she earned an Academy Award nomination for best supporting actress. Henson also lent her voice alongside Sarah Silverman, John C. Reilly and Gal Gadot in Disney's "Ralph Breaks the Internet: Wreck-It Ralph 2," which was No. 1 at the box office three weekends in a row. In 2019, Henson starred in Paramount's "What Men Want" from director Adam Shankman and "The Best of Enemies" opposite Sam Rockwell. Following the finale of "Empire" in 2020, she starred in the Netflix film "Coffee & Kareem" with Ed Helms. In 2019, Henson received her star on the Hollywood Walk of Fame. In fall of 2020, Henson launched her production company, TPH Entertainment, with the foundation of finding projects that challenge audiences to think differently and offer new perspectives. It was announced in March 2022 that Henson will star in and produce Alessandro Camon's "Time Alone" under her production banner. Henson launched the Boris Lawrence Henson Foundation in honor of her late father in the fall of 2018. The organization provides scholarships to African-American students majoring in mental health, offers mental health services to youth in urban schools and works to lower the recidivism rates of African-American men and women. Henson, along with her best friend and foundation partner, Tracie Jade, co-hosted two seasons of the Facebook Watch series on mental health called "Peace of Mind with Taraji," which they received a Daytime Emmy Award nomination for outstanding informative talk show host. In early 2020, Henson launched her own haircare line, TPH by Taraji, which has won numerous awards from industry titans, including Allure, Essence, InStyle, Good Housekeeping, Marie Claire, SELF and more. A Washington, D.C. native, Henson resides in Los Angeles.
About
The Wine Down, hosted by Mary J. Blige, brings together today's hottest and most outspoken names in entertainment, sports, social media and politics for an unfiltered, provocative and fun conversation you can't get anywhere else.