Letitia Wright Receives Backlash After Posting Anti-Vaccine Video
The actress retweeted a video with conspiracy theories.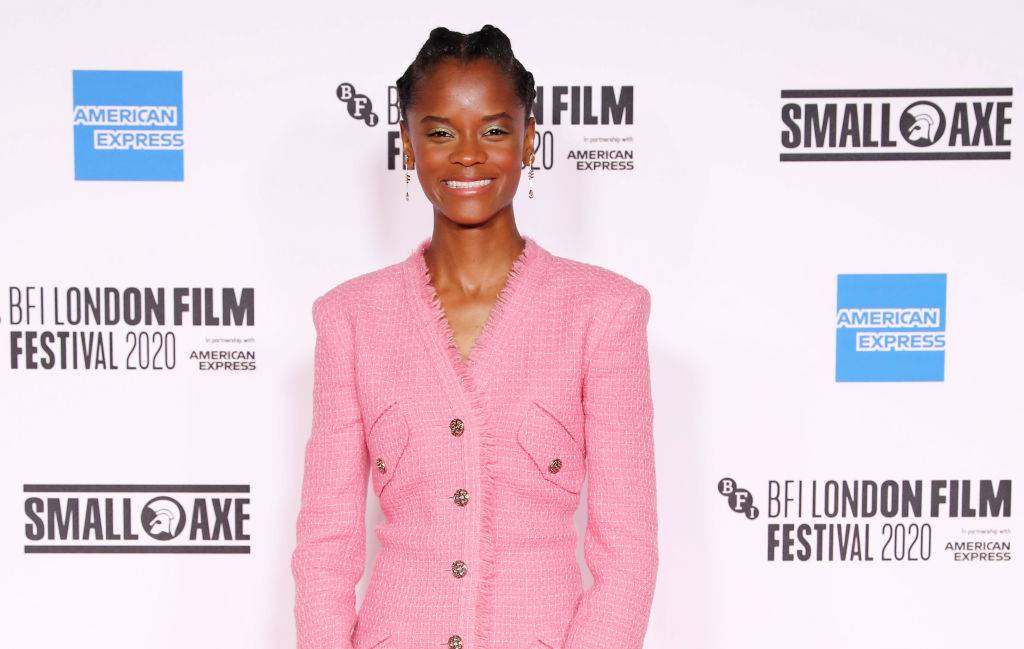 While many people have concerns about the safety of COVID-19 vaccines, Black Panther actress Letitia Wright appears to be embracing anti-vaccine propaganda. 
On December 3, the actress posted a video on Twitter from the YouTube channel On The Table, which has been criticized for conspiracy theories and transphobia. 
Wright posted the video with prayer hands emoji. She was asked by users to not spread  misinformation about vaccines on her massive platform. The 27-year-old defended herself by tweeting, "If you don't conform to popular opinions. but ask questions and think for yourself....you get cancelled."

Oscar nominee Don Cheadle was even thrown into the discussion after users tagged him. He tweeted he would address Wright, his Avengers co-star, off social media,  "Jesus... just scrolled through. hot garbage. every time i stopped and listened, he and everything he said sounded crazy and fkkkd up. I would never defend anybody posting this. but i still won't throw her away over it. the rest i'll take off twitter. had no idea."
Wright also appeared concerned about an ingredient called luciferase, which is a class of oxidative enzymes, often used  in vaccines. Wright interpreted it as the devil, referencing  lucifer, which is actually a Latin word that means "light-bringing" or "morning star."  
Nonetheless, Wright tweeted, "The name lucifer is an interesting choice * opens bible*"
In the early morning of December 4, Wright appeared to backtrack, tweeting, "My intention was not to hurt anyone, my ONLY intention of posting the video was it raised my concerns with what the vaccine contains and what we are putting in our bodies. Nothing else."
There are reports that the COVID-19 vaccine will eventually be available to the general public in the next few months. Former presidents Barack Obama and Bill Clinton are vowing to take the vaccine to calm fears.