Jesse Jackson Jr.'s Mysterious Medical Leave of Absence
U.S. Rep. Jesse Jackson Jr., who defeated a primary challenge this year despite being the target of a House ethics investigation, has been on medical leave for two weeks and is being treated for exhaustion.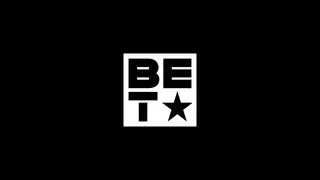 It appears that Illinois Rep. Jesse Jackson's tough primary race that he handily won was apparently tougher than the reporters who cover him on Capitol Hill realized. The lawmaker's office issued a statement on Monday announcing he's been on a medical leave of absence for two weeks to receive treatment for exhaustion.
"I don't know how long he'll be out of action," Jackson spokesman Frank Watkins said in a statement, adding that his offices will continue to provide constituent services. 
Although Jackson has been away from the Capitol since June 10, his office has continued to issue press releases on a variety of issues. Watkins told the Chicago Tribune that his silence on the absence was a "family request." Details about where he's being treated and for how long remain undisclosed.
A competitive primary race isn't the only pressure Jackson has been under. The House Ethics Committee is still investigating whether the nine-term lawmaker improperly mounted a campaign to fill the U.S. Senate seat vacated by Barack Obama when he won his White House bid in 2008.
Jackson has repeatedly denied any wrongdoing, but last week his friend Raghuveer Nayak, who is at the center of the Senate seat scandal, was arrested on federal fraud charges involving Nayak's surgical centers. Nayak has told the ethics panel that Jackson directed him to raise money for former Illinois Gov. Rod Blagojevich in exchange for an appointment to fill Obama's Senate seat. He also allegedly flew a female "social acquaintance" of Jackson's from Washington to Chicago at the congressman's request, which Jackson has said was a "private and personal matter between me and my wife that was handled some time ago," the Tribune reports.
Illinois Rep. Danny Davis told the publication that he and other Congressional Black Caucus members noticed that Jackson was MIA, but did not know why. He also said that before the House's last recess, Jackson "was joking, like he usually does. He was laughing. He was his usual self."
As Roll Call reporter Shira Toeplitz tweeted in response to the news: "So @repjjjr has been out for the last 2 weeks on medical leave for exhaustion? How did we not notice this?"
BET Politics - Your source for the latest news, photos and videos illuminating key issues and personalities in African-American political life, plus commentary from some of our liveliest voices. Click here to subscribe to our newsletter.
(Photo: KAREN BLEIER/AFP/Getty Images)