Chicago High School Basketball Coach Quits After Accusing Racist Refs of Robbing His Mostly Black Team of a Victory
Pete Trgovich believes officials screwed his squad out of a double-overtime regional win.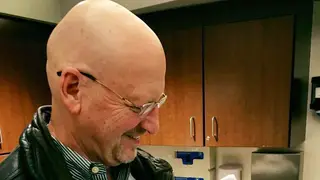 A respected Chicago high school basketball coach has resigned after alleging that his mostly Black team was screwed out of a victory by racist referees.
Pete Trgovich quit his job as the head coach of East Chicago Central High School earlier this week after refs called a questionable foul on his squad, paving the way for Warsaw to edge ECC on a pair of free throws and win 61-59 in double overtime of their Class 4A regional semifinal last Saturday, according to the Chicago Tribune.
Afterwards, Trgovich accused refs of "cheating" his team out of the victory, asking the Indiana High School Athletic Association (IHSAA) why there wasn't one Black official on the court for the second straight year that his squad was involved in the tournament.
"The call at the end of the game, that is what's wrong with the IHSAA," he said, as reported by the Times of Northwest Indiana. "No one evaluates those officials and they come out and give us that kind of referee … let the kids determine the outcome of the game. What is the consequences for the officials? Nothing. They should be embarrassed. The IHSAA should be embarrassed. For two years, I've come here and they haven't had one Black official. That is wrong. (The refs) were cheating us. I feel the IHSAA should know what is going on with these officials."
He added that "it was so blatant who the officials wanted to win."
The Indianapolis Star reported that the IHSAA had scheduled a meeting with East Chicago Central administrators prior to Trgovich quitting.
"Recently, the School City of East Chicago accepted the resignation of Head Boys' Basketball Coach Pete Trgovich upon the completion of their season. IHSAA Commissioner Bobby Cox and Superintendent Paige McNulty have been in discussions surrounding the unfortunate remarks attributed to the former coach," the IHSAA told the newspaper. "The IHSAA and the administration of East Chicago will meet in April to chart a course that will enhance the student athlete and fan experience at East Chicago and insure that education-based athletic in the East Chicago school community assumes its proper position and perspective."
Trgovich had played under the legendary John Wooden at UCLA from 1972-75 years before being drafted by the Detroit Pistons in 1975.
He was also inducted into the Indiana Basketball Hall of Fame in 2011.
BET Sports News — Get the latest news and information about African-Americans in sports, including weekly recaps, celebrity news and photos of your favorite Black athletes.