This Day in Black History: Aug. 16, 2001
Stephanie Ready became the first woman to coach a professional men's league team.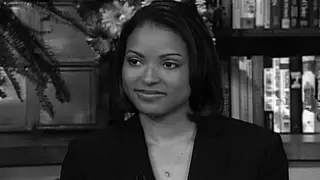 On Aug. 16, 2001, Stephanie Ready proved she was "ready" to take on the National Basketball Association, becoming the first woman to ever coach a men's professional league team. From 2001 to 2003, she served as assistant coach of the now-defunct Greenville Grove, part of the NBA's Development League.
Of her achievement, she told NBC's Matt Lauer in 2001: "I'm very excited about being a part of the NBA family, and if I can help any little girls or little boys think that maybe they can do anything that they dream about, then I'm happy." The team won the D-League Championship in 2002.

Ready previously played four years of college basketball at Coppin State University, an HBCU in Baltimore, before serving as the team's assistant coach. Today, she is a sideline reporter for the Charlotte Bobcats.
BET Sports News - Get the latest news and information about African-Americans in sports including weekly recaps, celebrity news and photos of your favorite Black athletes. Click here to subscribe to our newsletter. 
(photo: NBCUniversal Media)