Barry Jenkins Reacts to Prime Video Suggesting 'The Underground Railroad' Series to 'Get in the 4th of July Spirit'
The filmmaker admitted he was overcome with various emotions over the bizarre advertising.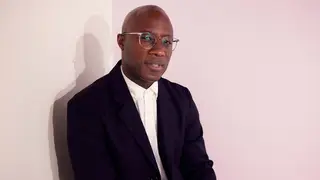 Director Barry Jenkins was sent on a rollercoaster of emotions after Prime Video suggested viewers stream the series, The Underground Railroad, in honor of the July 4th celebration. Earlier this week, the filmmaker took to his Twitter account, where he shared the bizarre discovery.
For those unfamiliar, the show delves into the journey of a young woman named Cora, who discovers the secret network which historically helped dozens of enslaved people like herself escape the deep South.  It premiered on Prime Video in May 2021 and is based on the 2016 novel of the same name.
However, when users logged onto the site, the Golden Globe-winning show's description stated, "Prime Get in the Fourth of July spirit." Jenkins admitted in his post filled with an array of emojis, "At first I went but then I went and now I'm like and basically just."
While many critics called out the streamer for being tone-deaf, Jenkins ultimately concluded, "Clearly this is some algorithm madness. Though Homer WOULD be the one to use here… so there's that."