Somebody Call RiRi: YSL's 'Diverse' Beauty Campaign Has Twitter Up In Arms
You gotta see this ad to believe it.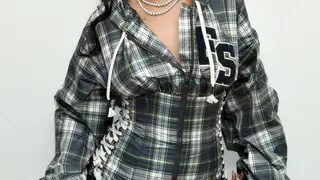 How many times do cosmetic companies have to mess up their makeup lines before one of the heads finally gets it?
Ugh, we're so tired of this. See, Yves Saint Laurent thought they would be all inclusive of different skin complexions, except – whether intentionally or not – decided to make a large population of women feel left out.

YSL trotted out six different concealers in their brand new All Hours Concealer line (yeah, only six) and not one of them were even close to usable for women with dark skin.

What made them look even dumber was that they even included the arm of a dark woman and the darkest shade, "mocha", was waaay too light for her.

SMH. Good job. Way to subliminally make darker-skinned women again feel left out.

Someone needs to call up Rihanna, who's made a public campaign of demanding that makeup companies include ALL skin colors. Her Fenty line has more than 40 different shades, and yes, all women are able to find a concealer that closely matches their skin color.

Luckily, this YSL ad didn't get past Twitter. They called out all the BS. See what they had to say below.