On the Record With...Lee Daniels
Director Lee Daniels creates the work of a lifetime by mentoring aspiring filmmakers who remind him of his days growing up as a disadvantaged dreamer.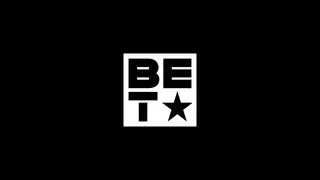 From an early age, I had every intention of being a filmmaker. I had a strong feeling that this was going to be my craft, but the avenues to getting there were never going to be easy. How do you begin a journey from the Philadelphia projects in the 1960s to becoming a director?

I can now look back and say I've achieved success as a director, a writer, and a producer, but most importantly, in the process I've also become a teacher. I had become frustrated with the lack of instructors during my own film education, when the Ghetto Film School approached me about volunteering. The name spoke for itself and the cause felt personal to me.

Teaching and directing go hand in hand with my personality. When I'm making a movie, I'm filling the minds of the audience, offering a momentary escape from everyday life. As a teacher, I'm able to pass information on to a younger generation, not only filling their minds with the knowledge of film, but also inspiring them to dream bigger than their backgrounds might naturally afford them to. 
Every year, we hire several interns as part of the Ghetto School program. The main goal is to give them hands-on experience and build up their self-esteem. Simple tasks, such as learning how to answer the phones properly, can be valuable lessons. We also teach them how to present themselves in an environment with which they are wholly unfamiliar. I make it a point to bring my own experiences to the table. As an example, when I was a kid, I lied about where I lived in Philly, in order to fit in. It eventually led to bad behavior and abusing drugs, because I didn't love myself enough. I had to learn not to be embarrassed about being impoverished, but embrace that fact. I try to teach these kids to come to terms with their backgrounds and use their life experiences in a positive manner to influence their storytelling.  It's important to remind them that their stories are phenomenal and they are giving a voice to people who often don't get the chance to be heard.

A few years ago there was a 16-year-old female intern who was extraordinarily talented as a writer, but she could barely speak. She was brilliant, but simply couldn't articulate herself properly, which made it difficult for anyone to take her seriously. I read her work and was blown away. In spite of seemingly insurmountable domestic issues, there was a sense of survival about her. She was a student for three years and through it all, passionately committed to screenwriting, through it all. I've never seen anyone like that. It's the reason why I continue to take part in this program.

When I was working on Precious, I had young interns working on the film and several were HIV positive. Despite their hardships, I would often see them laughing, enjoying their experience working on the film. They would say to me "And? Life has gotta go on. You think I'm going to sit here and cry about it? No. I gotta keep it moving." Being a part of this program can often put things into perspective and it makes me grateful.

The main lesson I teach students of the program is to never take no for an answer. "No" or "you can't" are par for the course of being a filmmaker, regardless of background, ethnicity, gender, or anything else. But as my former student said, you have to keep it moving and remain honest to your story. I am a product of everything that I teach and to that end, I am really blessed that it worked, at least for me.

Lee Daniels is an award-winning director, producer, and writer whose last film, Lee Daniels' The Butler, was nominated for several awards, including recent recognitions by the Screen Actors Guild and the NAACP. Through internships and mentorship, his work with New York's Ghetto Film School has influenced dozens of future filmmakers to capture their stories for both the small and big screens.
The opinions expressed here do not necessarily reflect those of BET Networks.
BET National News - Keep up to date with breaking news stories from around the nation, including headlines from the hip hop and entertainment world. Click here to subscribe to our newsletter. 
More on ICON MANN, and join the conversation on Twitter @ #28menofchange and #iconmann.