#Slay: Folks Are Living for This Nike Instagram Model
Who doesn't love diversity and body positiveness?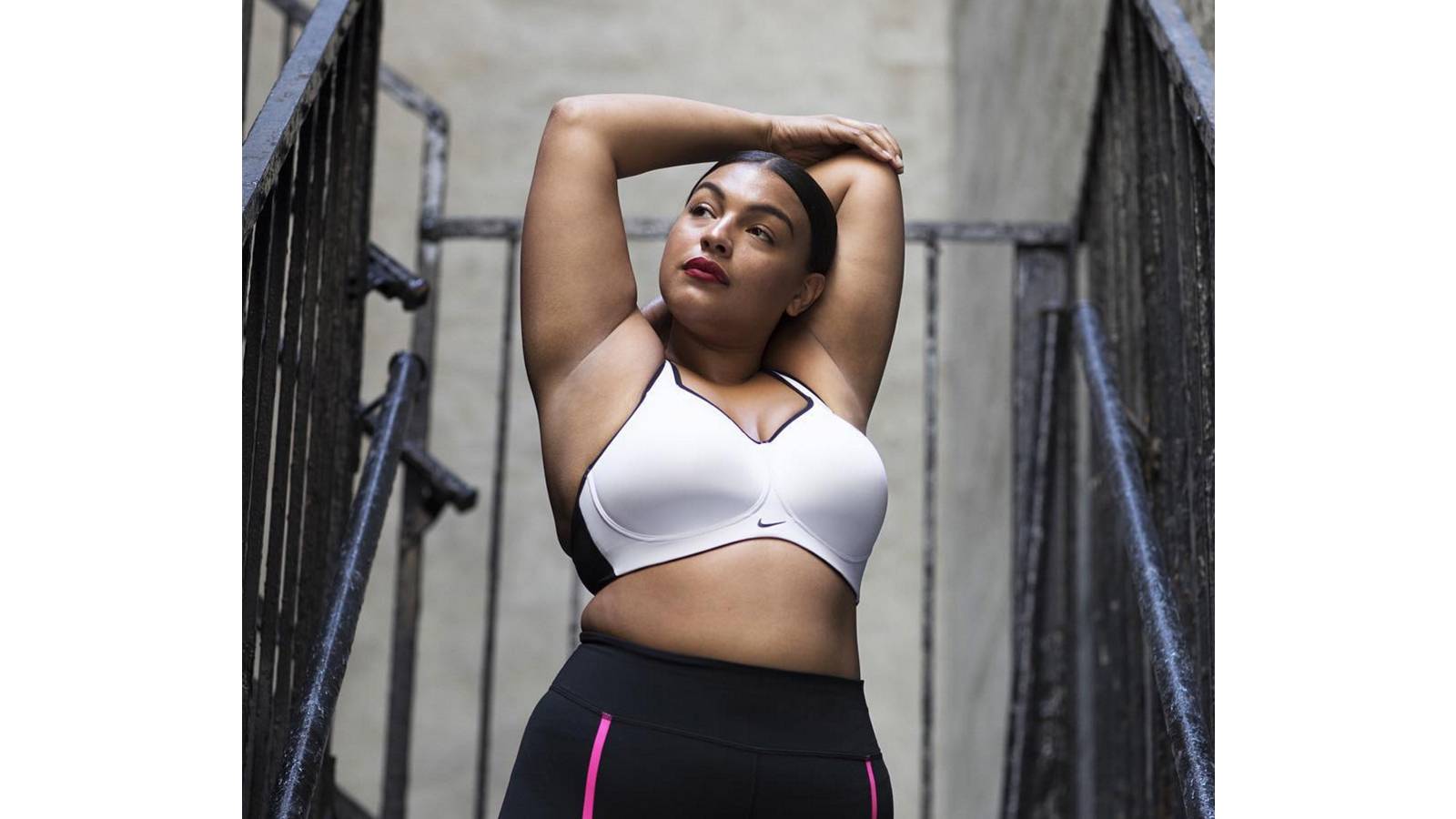 Nike has been giving us life all week!
The simplistic, yet powerful ad reads, "Welcome to Sports Bra 101," with the caption, "Fact: Most women wear a band too big and cup too small. Raise your hands above your head. If the band moves up, you may need to size down."
Of course, folks are praising this Nike pic that features social media star and plus-size model Paloma Elsesser. With more than 65K likes and 1,150 comments, it's clear that everyday women want to see more body-affirming and diverse ads like this one, especially ones that debunk the myth that larger folks don't exercise.
One fan, Kapteeniska, wrote, "Thank you for using a real size woman. Looks great. Love it. Not all are skin and bones and still wants to exercise and look pretty."
Another, Ashatravels, chimed in saying, "Finally a true advert for busty women! She is gorgeous."
And brighid__ wrote, "Thank you so much Nike for having a full figured woman model your clothing. Activity for people of all shapes and sizes!!! So motivating!!"
In addition to the praise, followers also requested that the sportswear company consider expanding beyond the traditional XS-XL to accommodate clients who need larger sizes. And from the look of things, Nike seems to be paying attention.
Folks from the company wrote back, "We hear you, and we'll be sure to let our team know your thoughts," and "Keep the feedback coming. We're listening," Pop Sugar Fitness noted.
Clearly, Nike isn't the first company to be inclusive or promote body positivity — Forever 21 launched a pretty dope plus-sizes fitness line earlier this year — but for one of the leading and most visible sportswear companies in the world to co-sign on such an important movement is a step in the right direction.
And we're here for all of it.
What do you think of the ad?